[Asia's Next Page] India from Japan's Perspective: The Russia-India-China Trilateral
Despite the RIC Trilateral, India is committed to a free and open Indo-Pacific and is an important partner to Japan as a democratic counterweight to China.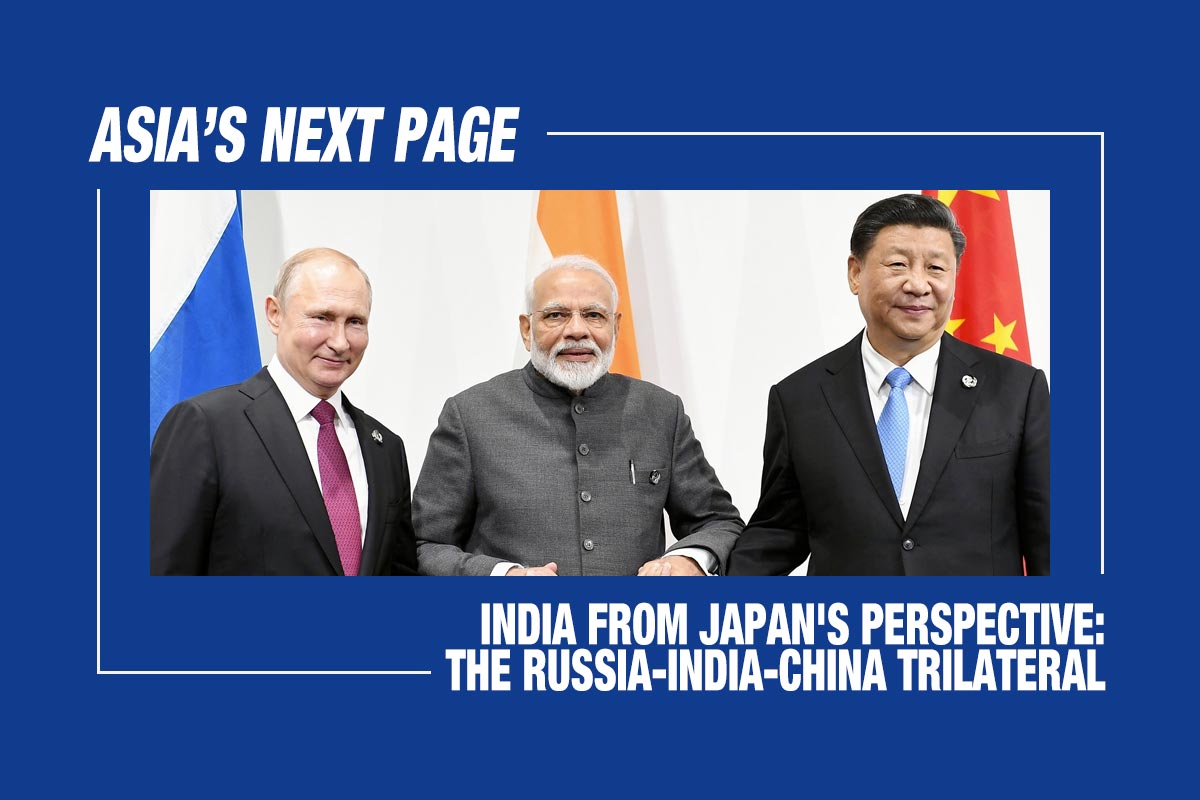 Undoubtedly, India is fully committed to the Indo-Pacific construct. This assertion is attested by the fact that both former Japanese Prime Minister Shinzo Abe in 2007 and current Prime Minister Fumio Kishida in 2023 considered it apt to announce their respective Indo-Pacific visions in India.
At the same time, India has a multi-alignment foreign policy. It aims to promote regional integration and not allow China full control over non-Western forums like BRICS (Brazil-Russia-India-China-South Africa). But it is also geared toward involvement in China-dominated institutions like the Shanghai Cooperation Organization (SCO) and the Asian Infrastructure Investment Bank (AIIB, of which India is a founding member). The Russia-India-China (RIC) trilateral, described as "a significant non-Western platform for dialogue and cooperation," finally came into being in the 2000s and is an offshoot of this latter goal. In the fast-advancing multipolar era, the goal is worthy of attention, even if the grouping is in limbo.
Against this context, does the grouping have any relevance for Japan? Additionally, Japan's relations with both China and Russia have reached a nadir, especially after the Russian invasion of Ukraine and the continuing "no limits" Sino-Russian friendship. This bears scrutiny primarily because Japan's ties with India — the country, literally, at the middle of the RIC — are at their pinnacle and show no signs of ebbing.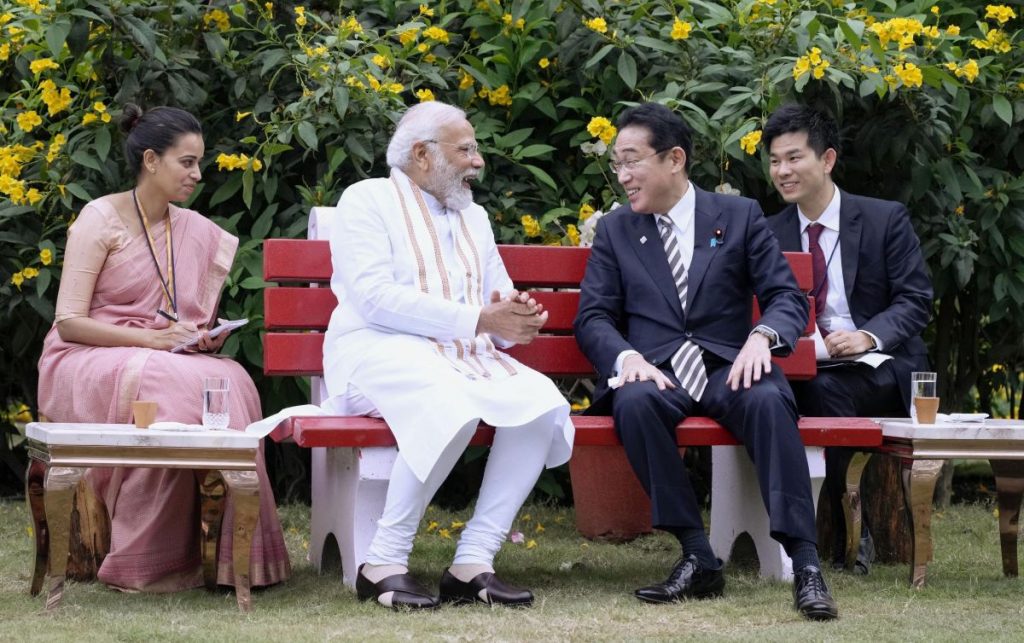 RIC's Potential Side-Effects on Japan
At the moment, the Japanese government does not seem worried about repercussions from the RIC's continued existence. There is no official acknowledgment of misgivings either. One of the most important reasons is that the long-standing India-Japan ties seem secure despite differences. Some of these came to the fore in the early months of the ongoing Ukraine war.
For example, Japan in a strongly pro-Ukraine stance sanctioned Russia and castigated it at the United Nations. In contrast, India, with its "proactive" neutral diplomacy geared to dialogue, has been trading with Russia. It has also abstained at such UN meetings that directly condemn Russia's war actions. However, it is also noteworthy that in the latter half of 2022, India for the first time voted against the Russian bid to disallow Ukrainian President Volodymyr Zelenskyy's speech at the UN Security Council. India also voted to reject Russia's demand for a secret ballot in the UN General Assembly.
The RIC's Asymmetric Power Balance
Notwithstanding the complexities between partners vis-à-vis the war in Eastern Europe, in the Indo-Pacific, India and Japan have been well-synchronized. A large part would be the continually deteriorating China-India ties, where India has refused to indulge China in its game of compartmentalizing territorial disputes and cooperation.
Any trilateral mechanism cannot be effective under such hostile circumstances. This is more so true for a grouping like RIC, which even under relatively "normal" circumstances has not performed up to expectations.
Notably, the internal asymmetric power balance within the RIC has prevented the trilateral from achieving any significant outcomes and hindered its working. However, the Ukraine war has rekindled interest in the trilateral, mainly because of India and China.
The two Asian rivals have both, albeit in different forms and with different motives, continued to build their ties with Russia. Both are also looking to solidify their respective influence in Eurasia. At the same time, Japan must take into account the sliding of RIC into the so-called "2+1" formation. China's ties with Russia far outweigh Russia's ties with India or China's with India.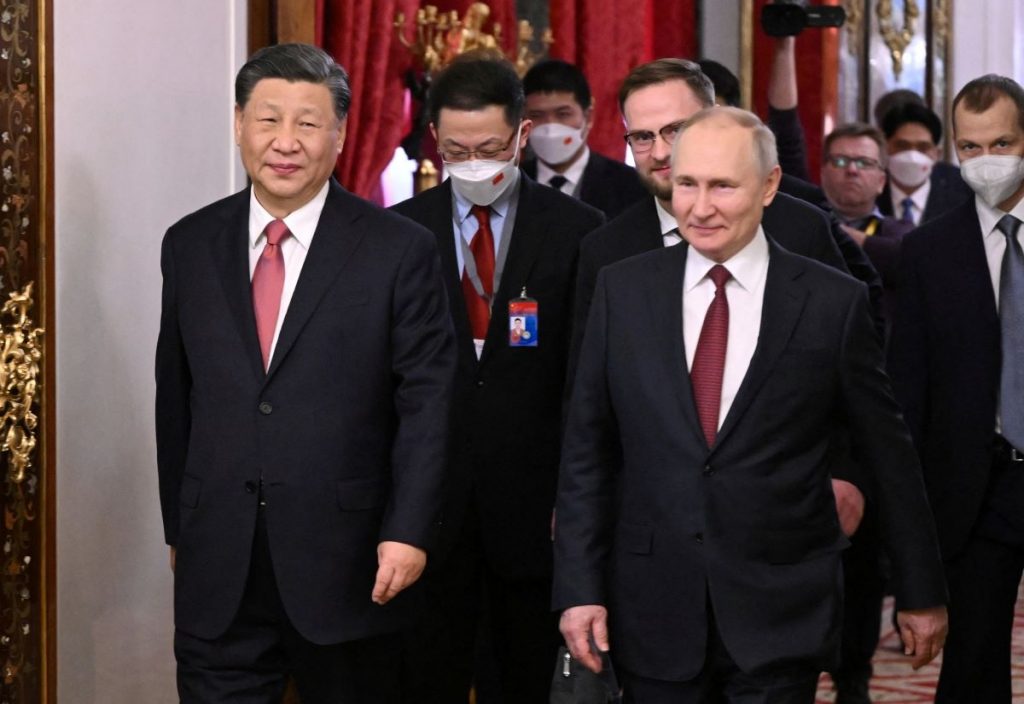 Complications of Russia-India Relations
Unlike China which prefers a unipolar Eurasia, Russia needs a forum like the RIC which strengthens its vision of a multipolar Eurasia. Russia's multipolar Eurasian vision compliments India's vision of a multipolar Asia and world affairs. Yet, Russia-India relations is not out of complications.
The India-Russia relationship has been historically strong and continues to hold a somewhat imposing position over India (given New Delhi's response to the Ukraine invasion). However, looking closer reveals that India is working to wean off from its dependence on Russian defense equipment and energy. It aims to do this via diversification and steady movement toward self-reliance. The India-China bilateral is certainly the weakest side of the RIC and the most problematic in terms of limiting progress for the trilateral.
India's Unabashed Adherence to FOIP
Hence, from this lens, RIC could be seen as a complex extension of the Russia-China partnership under the current circumstances. An extension that allows for a far more stringent "anti-Western" pursuit of a new multipolar world vision that would be possible were India to have an equal stake. This would have given Japan pause had India's unabashed adherence to the "free and open Indo-Pacific" (FOIP) not been a stumbling block to such an extremist ideology. Both Russia and China reject FOIP as an "exclusive" concept.
As such, for Japan, India remains on the periphery of the RIC with a primary aim to counter Russia's unopposed tilt to China. Hence, not only is the RIC unlikely to negatively impact Japan but India's goals may further Japan's (ie, of countering China's aims and having a trusted partner within the trilateral).
Notwithstanding the historical lack of complete trust in the United States, India is not effusive about being a counterbalance to the West. And it is certainly not anti-West, as evidenced by its strategic leaning toward the US and its adherence to the Quadrilateral Security Dialogue (Quad).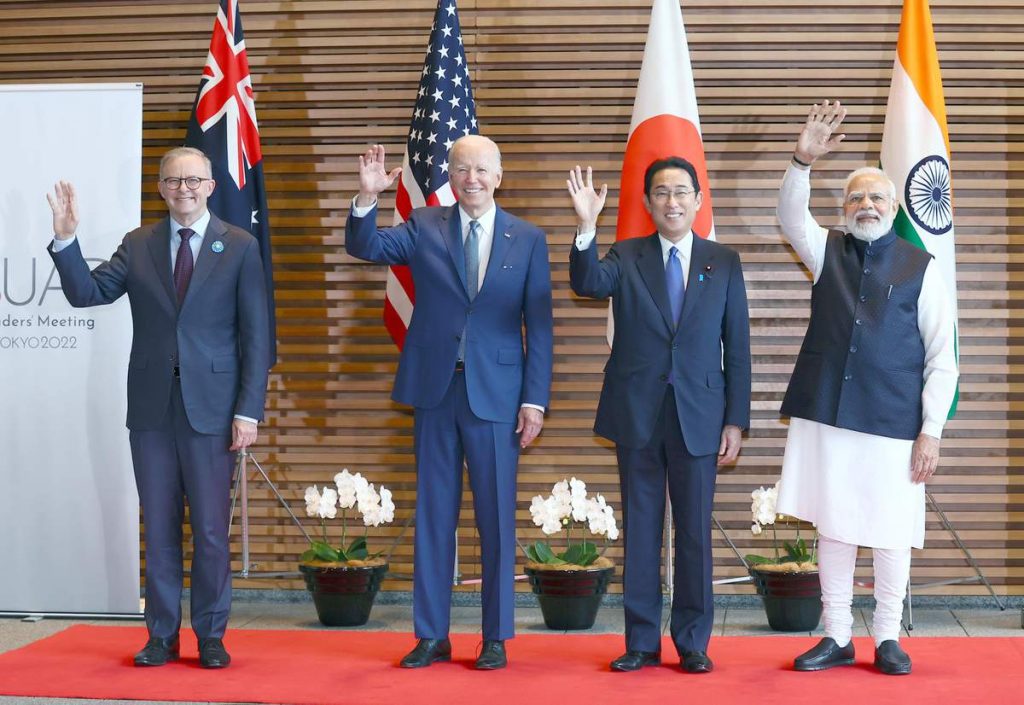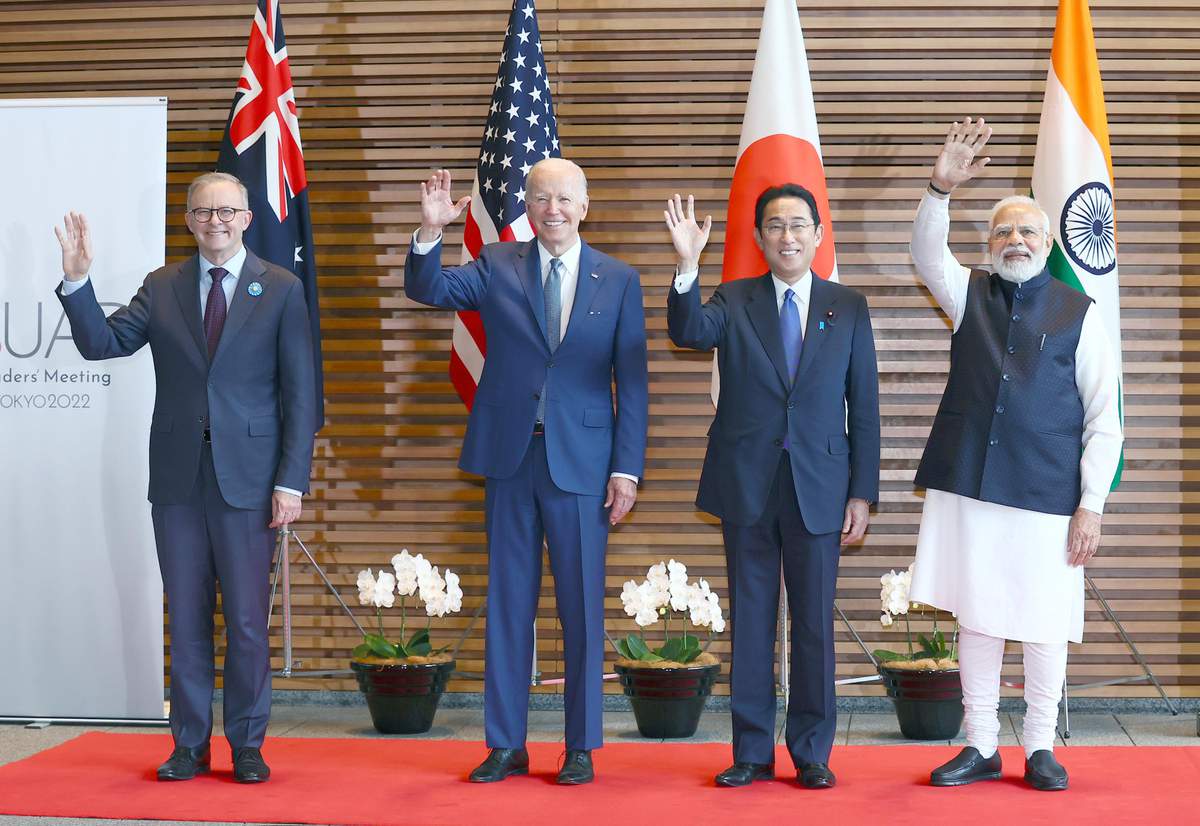 The Eurasian Angle
As Japan takes on a more prominent role in Indo-Pacific security, under the US umbrella of course, it would be hoping to increase its clout against the growing China-Russia hold in Eurasian geopolitics.
Japan incidentally is not a new player in Central Asia. It has long been contributing via its official development assistance (ODA). However, it now must revitalize its old connection with the Eurasian countries and devise ways to decrease their dependence on Russia and China. In this context, India, a historically and currently relevant player in the region, would be a befitting partner. India's integral voice in the RIC, through which the country hopes to strengthen its Eurasian influence, could only provide Japan with opportunities.
A Democratic Counterweight to China
The RIC's objective is to undermine US presence, which is growing in the Indo-Pacific and supported by India and Japan. Hence, there are questions about whether the RIC engagement actually serves India. The added complication is that "China is Russia's partner against the West, but India is the West's partner against China." This serves Japan well, as Tokyo needs India for the fulfillment of the FOIP and as a democratic counterweight to China.
Nevertheless, Tokyo is aware that Moscow will attempt to not only revive the RIC but also bolster its partnership with New Delhi. Given Moscow's international isolation, India is an important partner and link beyond the autocracies that have stuck by Vladimir Putin. And not only for trade but also international standing.
Moreover, in the long run especially, Russia will not relish its subordinate status in its partnership with China, and India provides that necessary leverage. Moscow is likely to try and act as a mediator between China and India to reinvigorate the RIC. But Russian Foreign Minister Sergey Lavrov's remarks about the inevitability of an RIC ministerial meeting in 2023 at this juncture seem merely a rhetorical move to undermine Western suggestions of Moscow's isolation.
The Double Threat from Russia and China
On the other hand, Washington and Tokyo recognize the need to detach New Delhi from the Kremlin. They will most likely attempt this using the common threat of China. Japan is deeply concerned about the growing double threat from Russia and China, particularly in its disputed Northern Territories and the Senkaku Islands. These fears are not unfounded, as is evidenced by joint military activity (bomber flights in May 2022 and combined naval drill around Japan) and heightened Chinese military activity in the Taiwan Strait disturbing the status quo.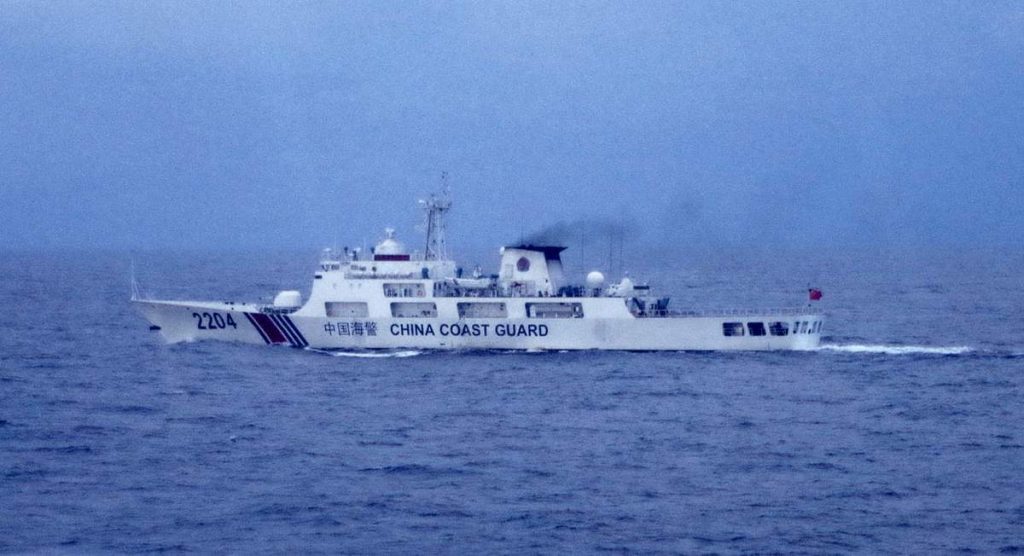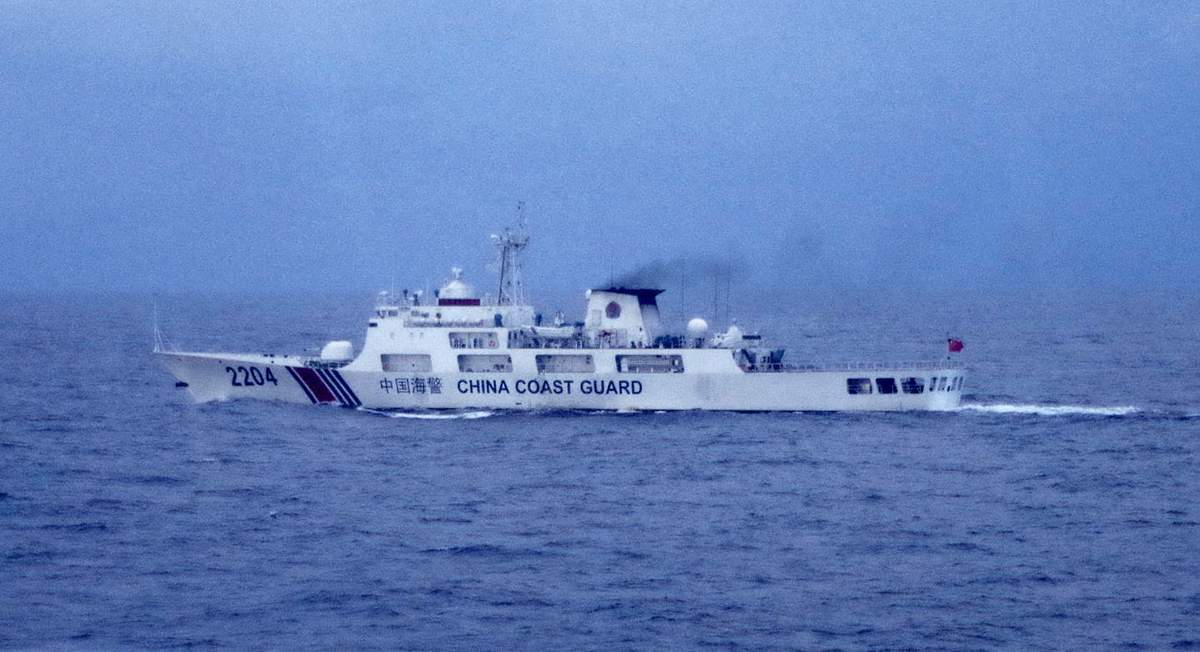 What is most concerning for Japan is the Russia-China growing sphere of influence. Security cooperation with India and expanding their bilateral into a regional cooperation (eg, connectivity initiatives) are one way of undercutting that factor.
The invasion of Ukraine was a fundamental turning point for Japan because it prompted Kishida to underline the interlinkages between European and Asian security. Hence, it gave impetus to overturn Tokyo's stance on pacifism, with Kishida's new national security strategy setting the ball rolling for Japanese militarization. It has also pushed Japan to coalesce "like-minded" partners like India and not lose them to the other side, even in a limited capacity via a largely defunct forum like the RIC.
RELATED:

Author: Jagannath Panda

Find Dr Panda's column [Asia's Next Page] on JAPAN Forward.