Bangladesh Has High Hope For a New Era in Japan Ties as Prime Minister Visits Tokyo
Bangladesh is one of the most free-market countries in South Asia and with about 164 million consumers, becoming one of the area's most lucrative marketplaces.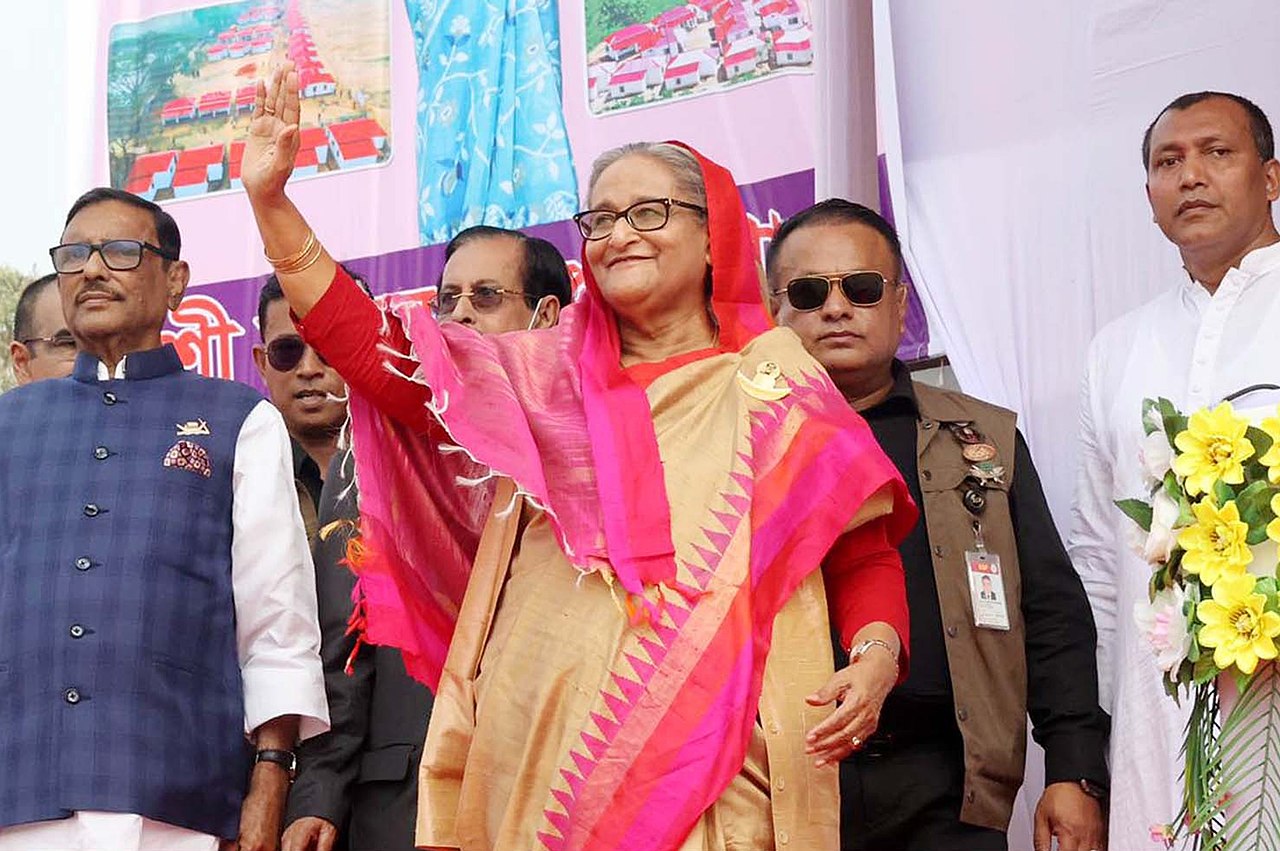 Bangladesh's economy, one of the most open and trade-oriented in South Asia, is slowly becoming one of the most promising and lucrative in the region. Japan will be eager to strengthen its connections with Bangladesh due to the 164 million consumers and for many other reasons.
The South Asian country boasts an expanding middle class, improved purchasing power, local demand, easily accessible labor, and quick speed of economic development. Due to worries about overdependence and supply chain disruptions in the wake of the epidemic and the Russia-Ukraine war, the country may also advertise itself as an alluring alternative location for Japanese businesses looking to pivot away from China.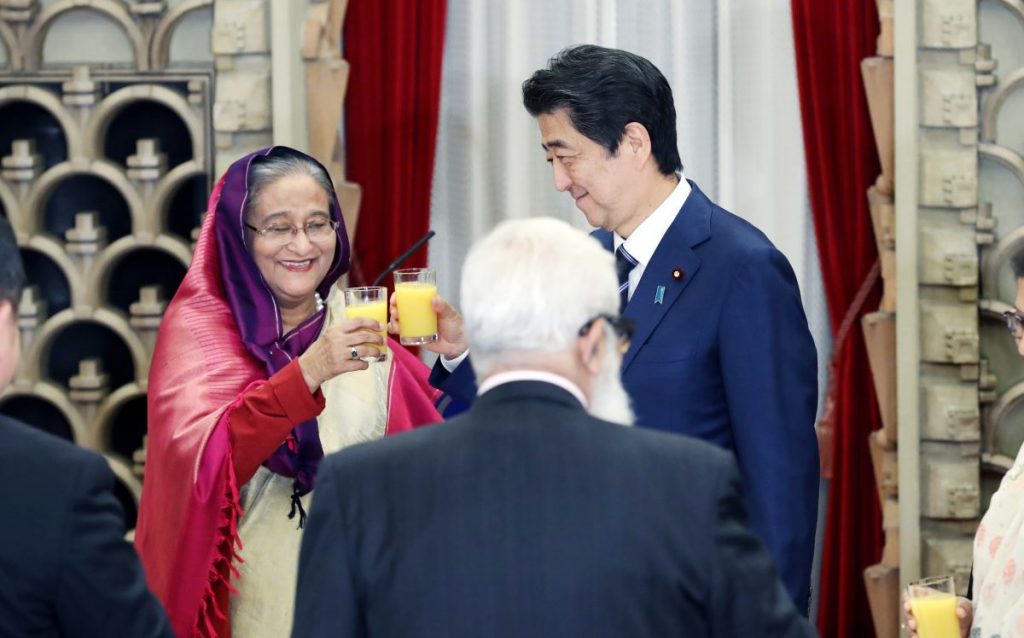 Japan's Deep Ties and Investments
As Tokyo is participating in numerous projects in Bangladesh, including the Matarbari Port, Japan is making significant investments in Bangladesh. As a result, Bangladesh's success in the near future may be greatly influenced by its economic relations with Japan.
The two countries have had friendly ties ever since Tokyo recognized the People's Republic of Bangladesh on February 10, 1972. Development cooperation between the two countries is a good illustration of their friendly connection. The Father of the Nation, Bangabandhu Sheikh Mujibur Rahman, requested Japanese investment during his 1973 visit to Japan. This was despite the fact that Japanese investment in Bangladesh was a relatively new phenomenon.
Then- Prime Minister Shinzo Abe's visit to Bangladesh in 2014 marked a turning point in Bangladesh's efforts to attract Japanese investment. Sheikh Hasina Wazed (Sheikh Hasina), the prime minister of Bangladesh, emphasized cooperation on Japanese investment in a manner reminiscent of her father's economic diplomacy.
Because the United States, its closest friend, had supported Pakistan during the 1971 Liberation War, Japan had to be cautious when establishing relations with the newly constituted Bangladesh. But among the very few countries that provided aid for the post-independence rehabilitation of a war-torn Bangladesh, Japan was one. Japan has now become a key player in Bangladesh's development initiatives.
Japan's ODA and Investments
Japan has generously contributed to Bangladesh through Official Development Assistance (ODA) since 1972 and has advanced to become the country's leading bilateral donor. Bangladesh is the country that currently receives the most ODA from Japan, according to Ito Naoki, a former Japanese ambassador to Dhaka. In 2014, Japan and Bangladesh began a comprehensive partnership, which resulted in an increase in financial assistance.
Japan has provided Bangladesh with $2.63 billion USD in aid, more than any other country, for the fiscal year 2020–2021. Since Bangladesh's independence, Japan has made a total of $24.72 billion in contributions, roughly split between grants and loans.
Assistance to Bangladesh is provided in a number of fields. Among them are energy production, social and economic development, and the development of both real and intangible infrastructure. In fact, Japan's ODA to Bangladesh has shown to be beneficial for both countries rather than exploitative.
Investment links between Bangladesh and Japan are also expanding in sectors like gas and coal, the blue economy, health, and human resource development.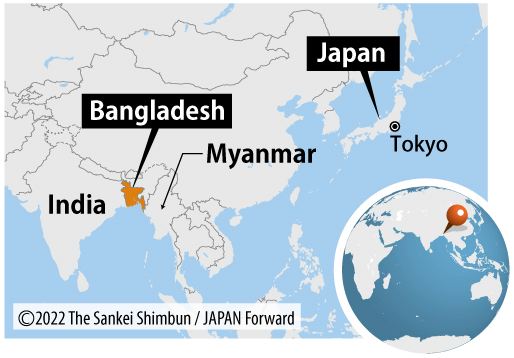 Private Investment's Role
A prime example of how the Bangladesh-Japan economic partnership might be elevated to new heights is the Matarbari deep-sea port. In Bangladesh's developing economy, the Japanese private sector could play a significant role in driving economic growth.
Japanese businesses are considering Bangladesh as a potential new investment location. Only 82 Japanese companies had stakes in Bangladesh ten years ago. Since then, successively more businesses have chosen to invest in Bangladesh. In 2022, there were 300 Japanese enterprises operating, up from 278 in 2018; 260 in 2017; and 245 in 2016.
Moreover, Bangladesh and Japan announced a financial deal on August 12, 2020, which included Japanese investments in seven Bangladeshi megaprojects. The Bangladeshi people would be the real winners once these projects are finished. One may also argue that these programs will help Bangladesh make the transition to a middle-income country.
Japanese trade companies have also been interested in investing in economic zones. There are manufacturers and big investors in these regions, which in turn has helped create jobs. In fact, the third-largest economy in the world, Japan, has become a significant contributor to Bangladesh's economy.
A Country of the 'Free and Open Indo-Pacific'
One of our neighbors, Northeast India, has also seen significant investment from Japan. In actuality, because of the area's strategic location, the only country that has been allowed to make significant investments in northeast India is Japan. Northeast India's borders are shared by Bangladesh, Bhutan, China, Myanmar, and Nepal.
All of these factors have played a role in the development of the "free and open Indo-Pacific" idea, one of Japan's most important foreign policy initiatives. Although the former Japanese prime minister, Shinzo Abe, initially proposed this, the policy has been continued by succeeding administrations ever since. Japan has been working to uphold a rules-based order in the Indo-Pacific region as part of this.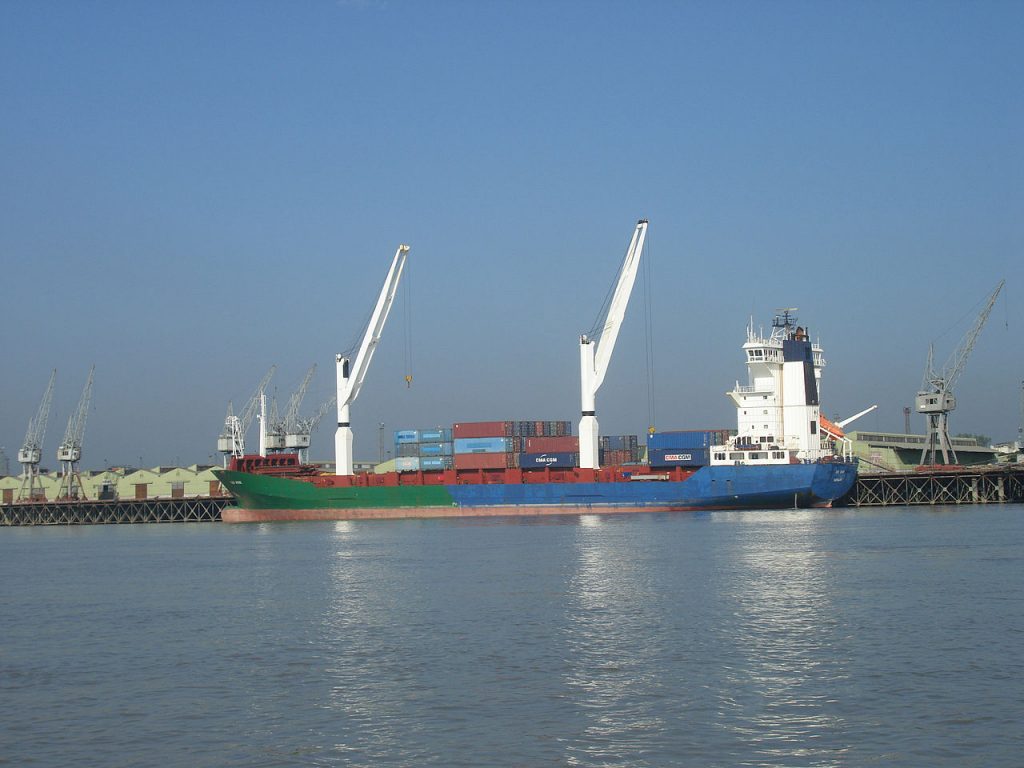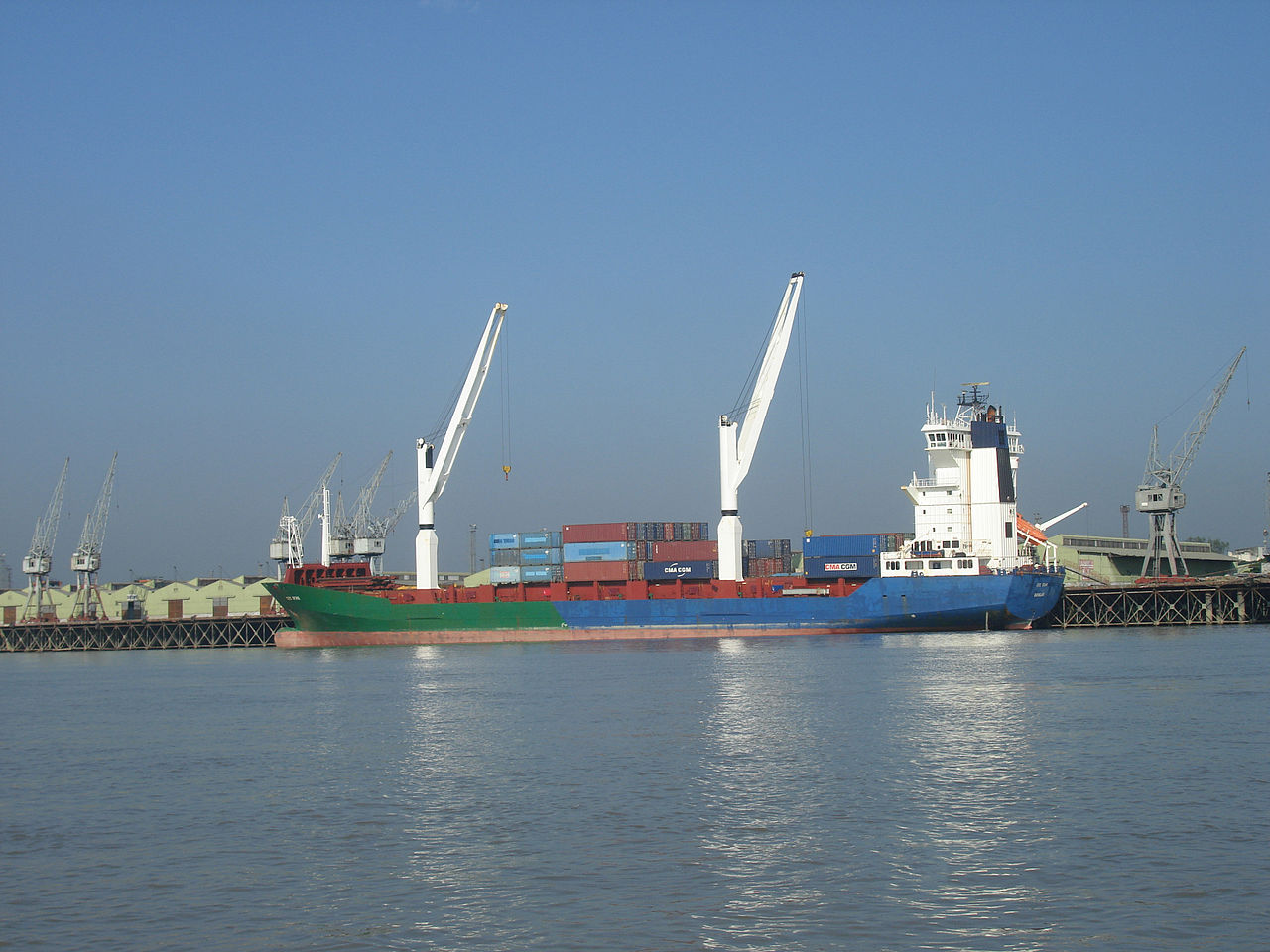 Working Around China's Belt and Road Initiative
Japan has been one of Bangladesh's most important development partners since the country's founding. But China has recently outsmarted it, especially with the launch of Beijing's Belt and Road Initiative (BRI), of which Bangladesh is now a part.
Prime Minister Fumio Kishida has claimed that Northeast India, which is encircled by land, still has unrealized economic potential. Meanwhile, he has announced Japan's new "free and open Indo-Pacific" strategy. In order to assist the growth of the entire region, Japan plans to construct the Bengal-Northeast India industrial value chain concept in partnership with India and Bangladesh. It sees Bangladesh and the other southern countries as a single economic zone.
Japan has unveiled its new vision for the Free and Open Indo-Pacific (FOIP), which calls for the integrated development of Bangladesh and northeast India as parts of a wider Bay of Bengal community.
This follows an "Act East" conference previously established by Japan and India to investigate business opportunities in Bangladesh and elsewhere. The plan calls for the region to be a component of Tokyo's larger Bay of Bengal and Northeast India infrastructure development plans, with a focus on multilayer connectivity.
Many Positive Layers in the Bilateral Relationship
Bangladesh's primary Asian export market is Japan. Although Bangladesh's exports to Japan have nearly doubled over the past ten years, there is still a lot of unrealized trade potential in the country. A 2014 Pew Research survey provides additional recognition of this potential. According to it, 71 percent of Bangladeshis support Japan, making it one of Asia's most pro-Japanese nations.
On global diplomacy, Bangladesh withdrew its candidacy for non-permanent membership in the UN Security Council (UNSC) in favor of Japan in 2014. Bangladesh will surely support Japan in its quest to join the UN Security Council permanently.
Bangladesh plays a significant role in Japan's strategic and diplomatic agenda in South Asia. It is one of the most free-market, trade-oriented countries in South Asia. And with about 164 million consumers, it is quickly establishing itself as one of the area's most lucrative marketplaces.
Improving the Investment Climate
Bangladesh might be among the most alluring investment locations for Japan. However, it must enhance its economic climate, for instance, by implementing fast-track projects. This would help it become a more investment-friendly hub for Japan.
Additionally, the transfer of technological know-how will be crucial for Bangladesh. Bangladesh will profit for years to come if it can advance technologically thanks to its partnership with tech giant Japan.
Also, Japan ought to permit Bangladeshi goods to be imported duty-free. This would help to establish a level playing field. The removal of current trade barriers, such as protracted customs clearance processes, double taxation, and foreign exchange concerns, requires coordinated efforts from both sides.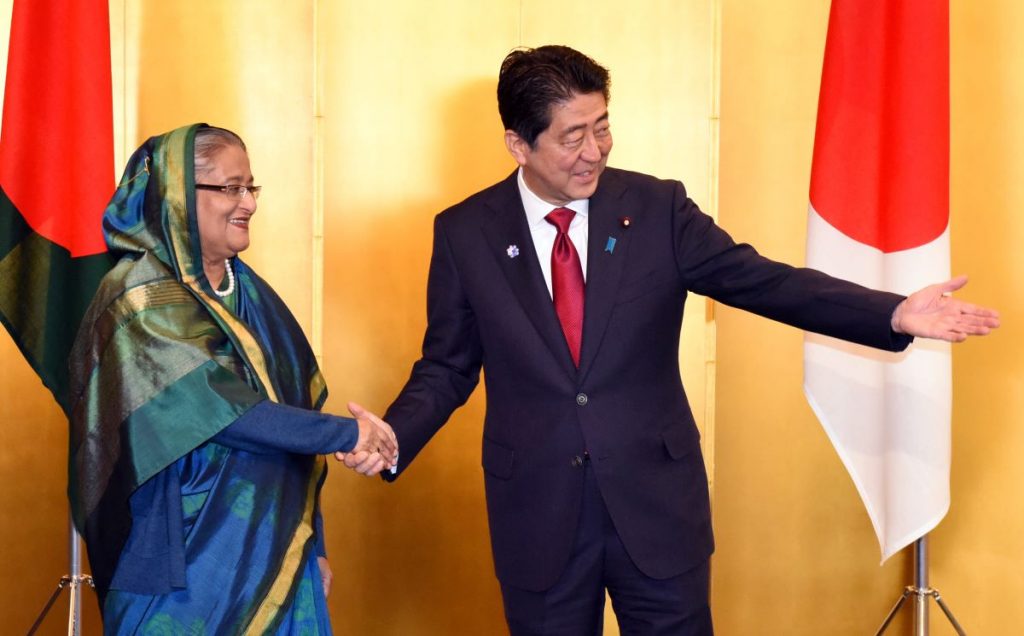 Enhancing Bilateral, Multilateral Ties
Aside from economic considerations, improving ties with Dhaka will give Tokyo the opportunity to reconsider its South Asian power structure beyond New Delhi. On the other hand, a close relationship with Japan will help Bangladesh realize its full economic potential. It will also help the country face challenges that might appear after it graduates from the "Least Developed Country" classification. That is currently expected to take place in 2026.
Alongside the economic challenges, Japan can help Bangladesh diversify its diplomatic relations with major powers. By looking for new avenues for collaboration, both parties could enhance their bonds. Potential fields of economic cooperation include development of vaccines, healthcare, the blue economy, high-tech industries, shipbuilding, and automobile manufacturing.
Hopes and Expectations for Bangladesh State Visit
The innovative leadership of Prime Minister Sheikh Hasina over the past ten years has helped Bangladesh become a development model. A crucial component of her outstanding leadership is how well she and her government handled interactions with local communities and other international organizations.
Japan has contributed significantly to the country's advancement and growth over the years. As they stand at this significant turning point in their relationship, Bangladesh and Japan should work together to strengthen their alliance with a clear plan for economic cooperation in the coming year.
We anticipate that PM Hasina's April 25-28 visit to Japan will create new economic prospects for both countries.
RELATED:
Author: Dr Sabera Chowdhury
Bangladesh native Dr Chowdhury is a senior research fellow particularly focused on strategic affairs, security studies, and foreign policy of South Asian countries at the South Asian Studies program at the University of Toronto, Canada.