Can Japan Get Trump to Say Yes to Free Trade?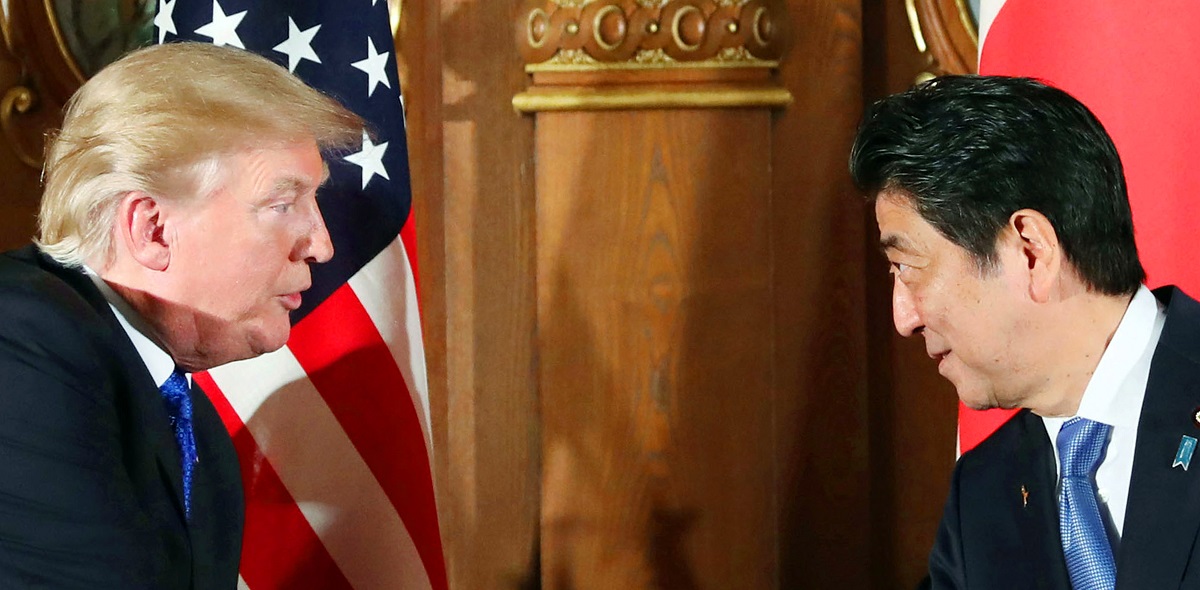 When we hear the words trade war, we think of the 1980s when the Japan-United States trade friction was particularly intense. Japanese exports were growing, and the US trade deficit was expanding. The auto industry in particular was targeted. A video of autoworkers smashing a Japanese car with sledge hammers was a hot topic.
Japan was forced to bow to US pressure and restrict automobile exports. A bestselling book in that period was The Japan That Can Say No, coauthored by Sony chairman Akio Morita and the politician Shintaro Ishihara. It was suggested in the book that, if American threats continued, Japanese companies, which held about 80% of the market share of semiconductors at the time, might instead export their product to the Soviet Union.
This extreme statement by Ishihara caused quite a controversy. Ishihara was later elected governor of Tokyo and served for more than 13 years.
US President Donald Trump repeatedly said during his campaign, "Millions of cars come in from Japan, but the US hardly sells any." It was classic Japan-bashing from a bygone era. This time, all the major trading partners of the US are saying "No!" in response to Trump's announcement of import quotas and high tariffs on steel. He appears to be thinking of the upcoming elections in mid-November and playing to his supporters rather than his allies.
The global environment now is very different from what it was in the 1980s. In place of Japan, China is increasingly seen as the world's major trading country. In The Japan That Can Say No, Morita described Japan and the US as being in an "inseparable relationship." With the advancement of globalization, the whole world is inseparably linked. That being the case, while the US may gain a short-term victory in a trade war, it is more probable that it is hastening its own decline.
In 2017 Ishihara wrote a new book coauthored with the politician Shizuka Kamei. Initially, the book was to be titled Once Again The Japan That Can Say No, but Kamei said, "It's not good to use a negative expression." His view prevailed, and the title was changed to The Japan That Can Make You Say Yes.
In it is an important message: Prime Minister Shinzo Abe must work with other heads of state to make sure by any and all possible means that Trump says "Yes!" to free trade.
(Click here to read the original article in Japanese.)