Colors and Traditions at the Chichibu Night Festival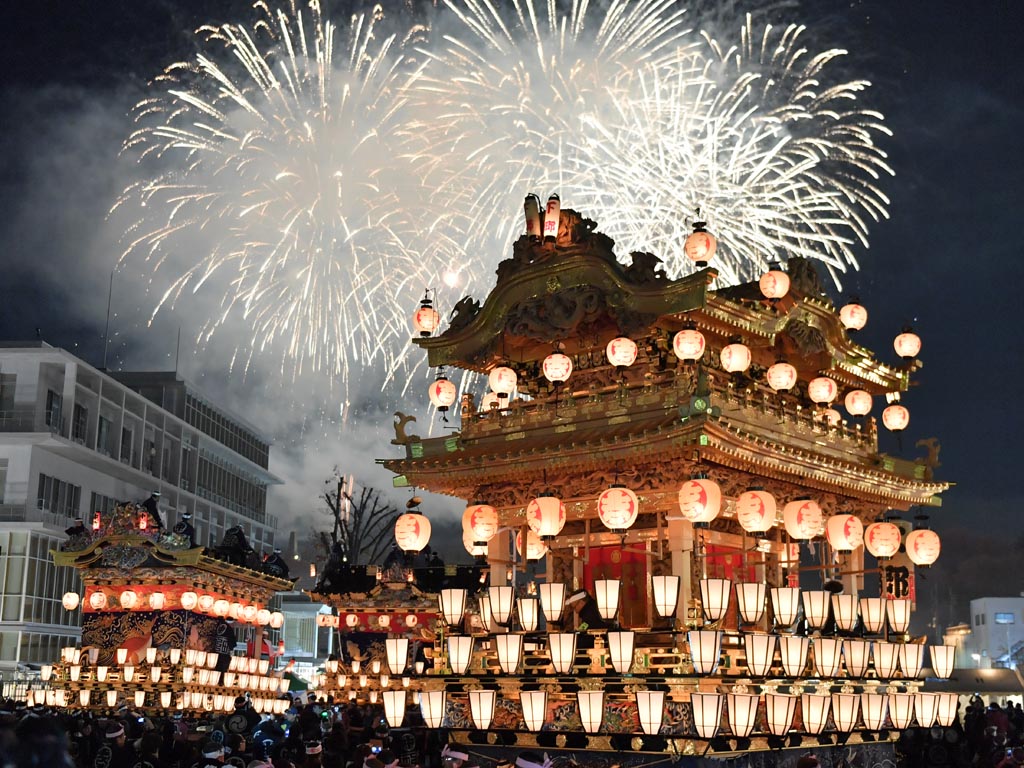 Galileo Ferrari – Tokyo
The Chichibu Night Festival took place on December 3rd in Saitama's Chichibu city, approximately 90 minutes north of central Tokyo.
Starting from the Chichibu Shrine, men and women dressed in happi (traditional festival clothing) paraded four gorgeous and exquisite floats and two kasaboko (a float with willow-like fronds descending in a giant umbrella shape), decorated with paper-covered lanterns.
Amid energetic voices of celebration, the festival reached its climax when about 6,500 fireworks filled the winter night's sky with beautiful colors.
The Chichibu Night Festival dates back some 300 years ago. In 2016, it was registered as an Intangible Cultural Heritage with UNESCO.
It is among the three biggest float parade festivals in Japan, the other two being Kyoto's Gion Festival and Hida Takayama Festival.