Culinary School Scholarship in Tokyo Brings Hope to Burmese Students
Covering tuition and living expenses, the scholarships bring Myanmar students to Japan to learn Japanese restaurant skills and to pursue their dreams.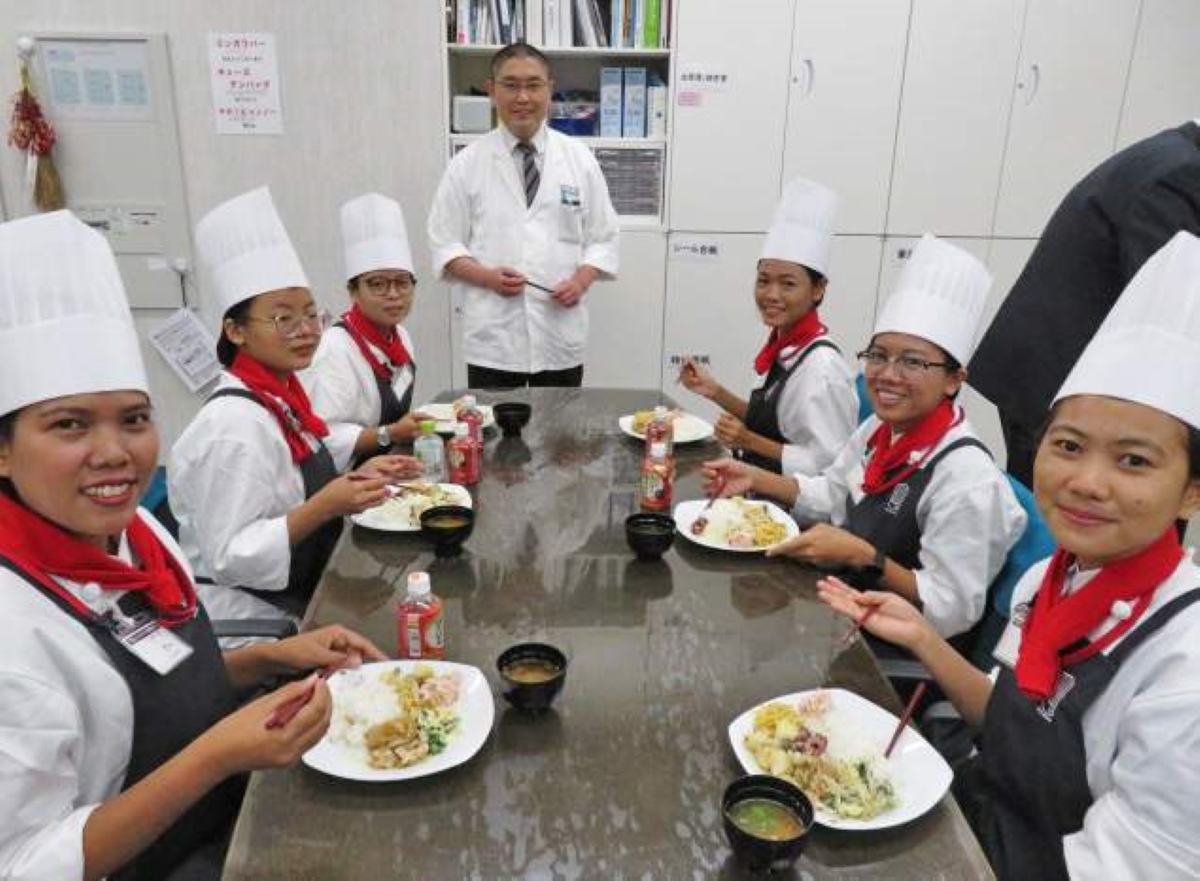 Myanmar has faced political turbulence since its military seized full power in last year's coup. The COVID-19 outbreak has also spurred a decline in the number of Burmese students studying in Japan which, until then, had been on the rise.
Amid this situation, a culinary school in Tokyo's Shinjuku ward has enrolled six Myanmar students with full tuition scholarships. The students started taking classes at the end of May, and the school believes that they will become "a beacon of hope for the young people of Myanmar."
"Thank you for this food!" This was the refrain uttered by the six students at the table before beginning their meal.
In the staff room of Shinjuku Chorishi Senmon Gakko (Shinjuku Culinary School), six women sat around a table eating lunch. They were international students from Myanmar who had come to study in Japan from the end of May. Already studying Japanese at universities or other institutions, they were in Tokyo hoping to learn Japanese manners and etiquette by eating lunch with the staff.
"Japanese dishes are low in oil, light, and very tasty. I want to make some for my family," said the beaming, 26-year-old student Nwe Nanda Au.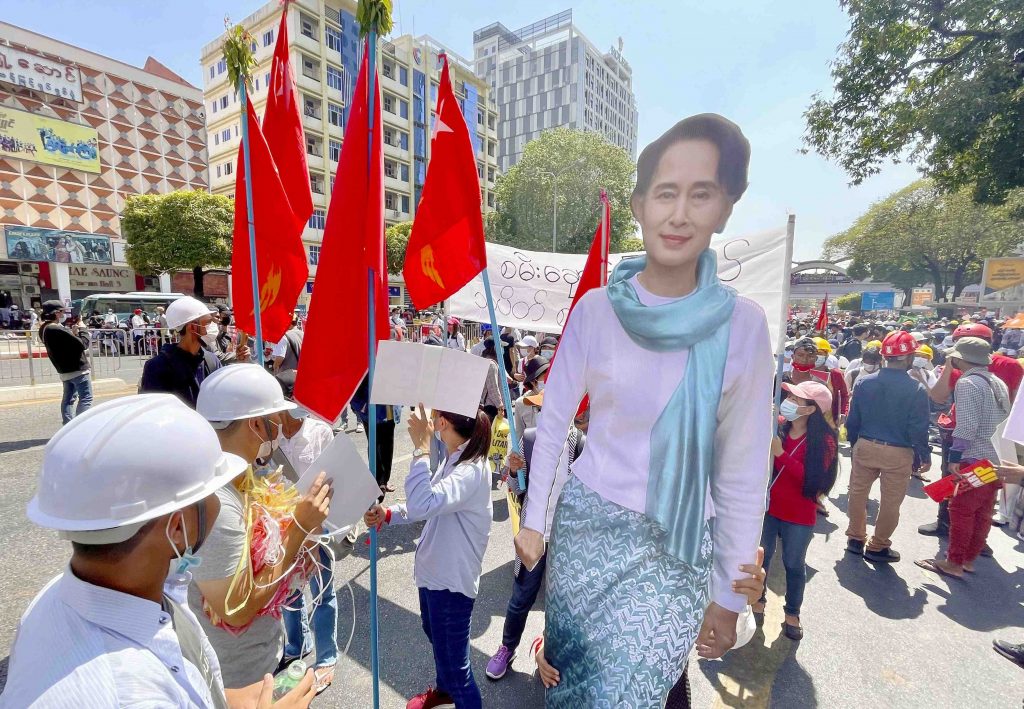 Career Option in a Safe Haven
Myanmar's security situation has deteriorated since the military coup in February 2021, and a rise in air ticket prices has caused a dramatic drop in the number of Burmese students studying in Japan. The culinary school had welcomed one to nine Burmese students every year, but none were enrolled in 2021.
"As a fellow Asian, I felt called to receive Burmese students who wanted to study in Japan," said Umeo Kamikanda, principal of the culinary school.
The school covers the students' full tuition and living expenses. The six Burmese students at the lunch table in May were selected through interviews and other procedures from among 100 applicants who had responded to the school's advertisement for the one-year program.
Kalaya Thein Thein, 24, had worked as an interpreter for a Japanese company in Myanmar. But she lost her job when the business was suspended because of the military coup and the pandemic. "For a long time, I was at home doing nothing. I wanted to try something new, so I chose to study a cuisine that was already familiar to me."
The other students had been studying and working in Myanmar to fulfill their dream of studying in Japan — until everything came crashing down.
Kay Tuy Soe, 33, said, "I couldn't use the internet, gas prices quadrupled, and I couldn't afford to buy anything."
Endry Nya Maw Kyaw, 22, revealed that she "couldn't tell the police even if something happened" and "lived in anxiety every day."
First Steps Toward Their Dreams
Principal Kamikanda hopes that after completing the one-year program at the culinary school, the students will acquire qualifications, gain the necessary hands-on experience in Japanese restaurants, and start their own businesses back home. He hopes that by gaining a variety of experiences during their limited time in Japan, the students will become entrepreneurs and a guiding light for Myanmar's youth.
The students have no previous culinary training, so the road to opening a restaurant will not be a smooth one. But they have taken the first steps toward their dreams.
Nunu Shwe Ba, 23, expressed her determination. "I think it will take 5 to 10 years for Myanmar to become the safe country it used to be. I want to use what I learn in Japan to open my own restaurant in Myanmar someday."


RELATED:
(Read the report in Japanese at this link.)


Author: Misaki Owatari