EDITORIAL | Japan Must Show It Can Strike Back at North Korea
Diplomacy has not stopped North Korea from firing off missiles. Japan must have what it takes to punish it as an aggressor nation.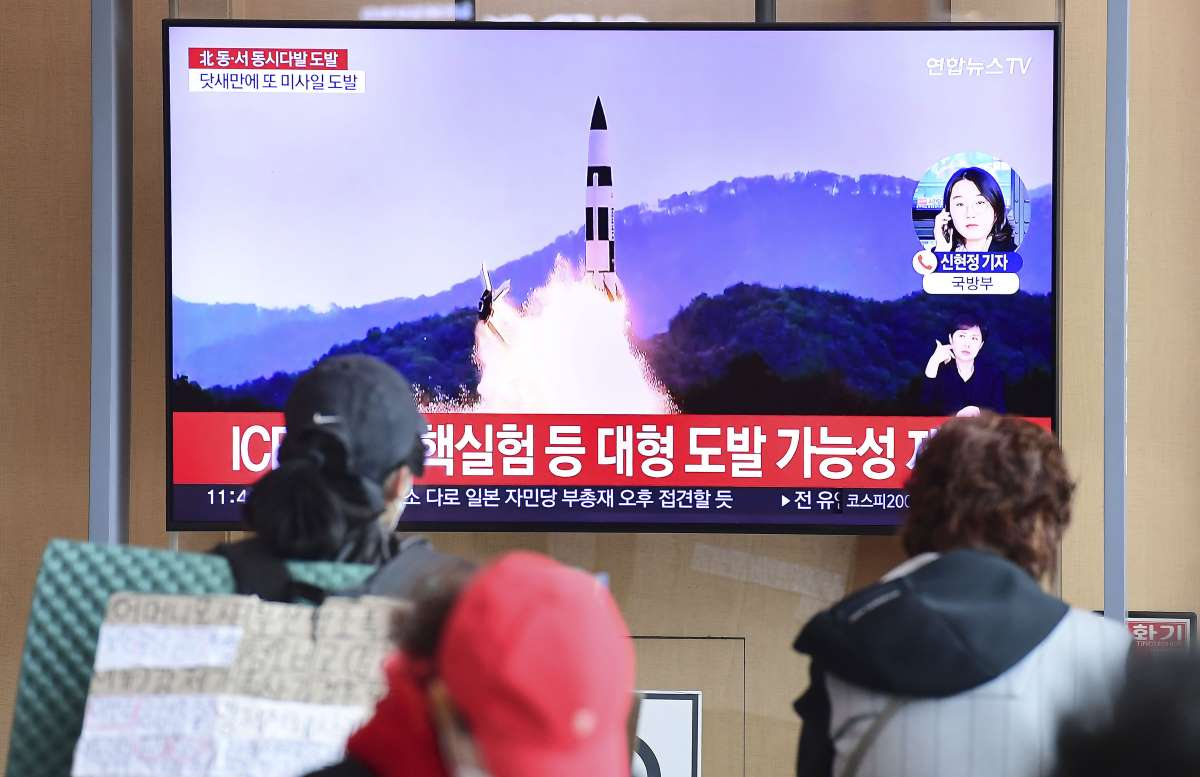 North Korea continues to launch ballistic missiles at an abnormally fast pace. It has become all the more clear that, faced with such provocations, Japan must possess a counterstrike capability to deter an actual attack by North Korea.
On November 3 alone, North Korea launched six ballistic missiles. All landed outside of Japan's exclusive economic zone (EEZ) in the Sea of Japan. No ships in the area suffered damage. One of the missiles is believed to have been an ICBM (intercontinental ballistic missile), which apparently failed in flight.
Just the day before, Pyongyang launched more than 20 short-range ballistic and surface-to-air missiles into the Sea of Japan and the Yellow Sea. One of these missiles crossed the Northern Limit Line (NLL), recognized by South Korea as its de facto military maritime demarcation line with North Korea. It landed in international waters. On November 5, four more short-range missiles were fired into the Yellow Sea, according to Seoul's Joint Chiefs of Staff.
The United States and South Korea are currently conducting joint military exercises to prepare for potential threats from North Korea. Pyongyang has responded furiously.
However, its missile launchings violate United Nations Security Council resolutions and are totally unacceptable. Rather, North Korea should act in accordance with the UN Security Council resolutions and scrap its nuclear and missile weapons.
If there was in fact a failed ICBM launch on November 3, North Korea is likely to repeat such a launch in order to improve performance and enhance its military skills level. Pyongyang is also widely expected to conduct a nuclear test in the near future. Japan must remain hypervigilant.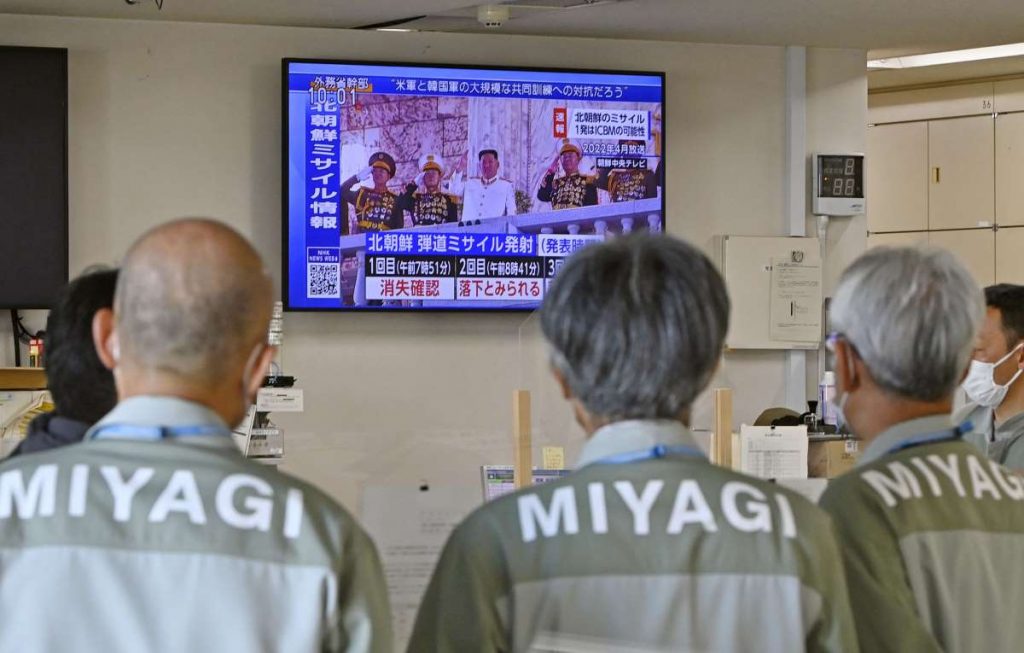 J-Alert: Protecting Japanese
On November 2, air-raid warnings were announced for portions of South Korea. The following day, the Japanese government issued J-Alert early warning system alerts for Miyagi, Yamagata, and Niigata prefectures, calling on residents to shelter in sturdy buildings or underground.
The defense ministry later corrected the announced information to say that the object it had originally judged might fly over the Japanese archipelago in fact appears to have blown up while in flight over the Sea of Japan. We should bear in mind, however, how very close Japan and North Korea are geographically.
The J-Alert system should continue without hesitation to issue alerts when it believes that the Japanese people are in danger. The response in this case was not a mistake.
We sincerely hope that the defense ministry will not vacillate in issuing alerts when it detects a possible imminent threat.
Threat to Japan
In their desire to preserve their despotic ruling system, the leaders of North Korea give no thought to the lives of their own people as they seek to strengthen their nuclear and missile forces. If the dictator of that country gives the command, multiple missiles would no doubt be sent flying towards Japan. Even if Japan develops its missile defenses, it would be very difficult to shoot down all incoming missiles.
Diplomatic efforts to prevent accidental launchings remain important. But it is often hard to reason with North Korea. The era in which Japan must look to its own deterrent capability has arrived.
If North Korea is tempted to attack Japan, it must harbor no doubts that the Self-Defense Forces will have a counterstrike capability adequate to punish it as an aggressor nation and inflict extensive damage.


RELATED:
(Read the editorial in Japanese at this link.)


Author: Editorial Board, The Sankei Shimbun