EDITORIAL | Teenage Superstar Sota Fujii's Win Transcends the World of Shogi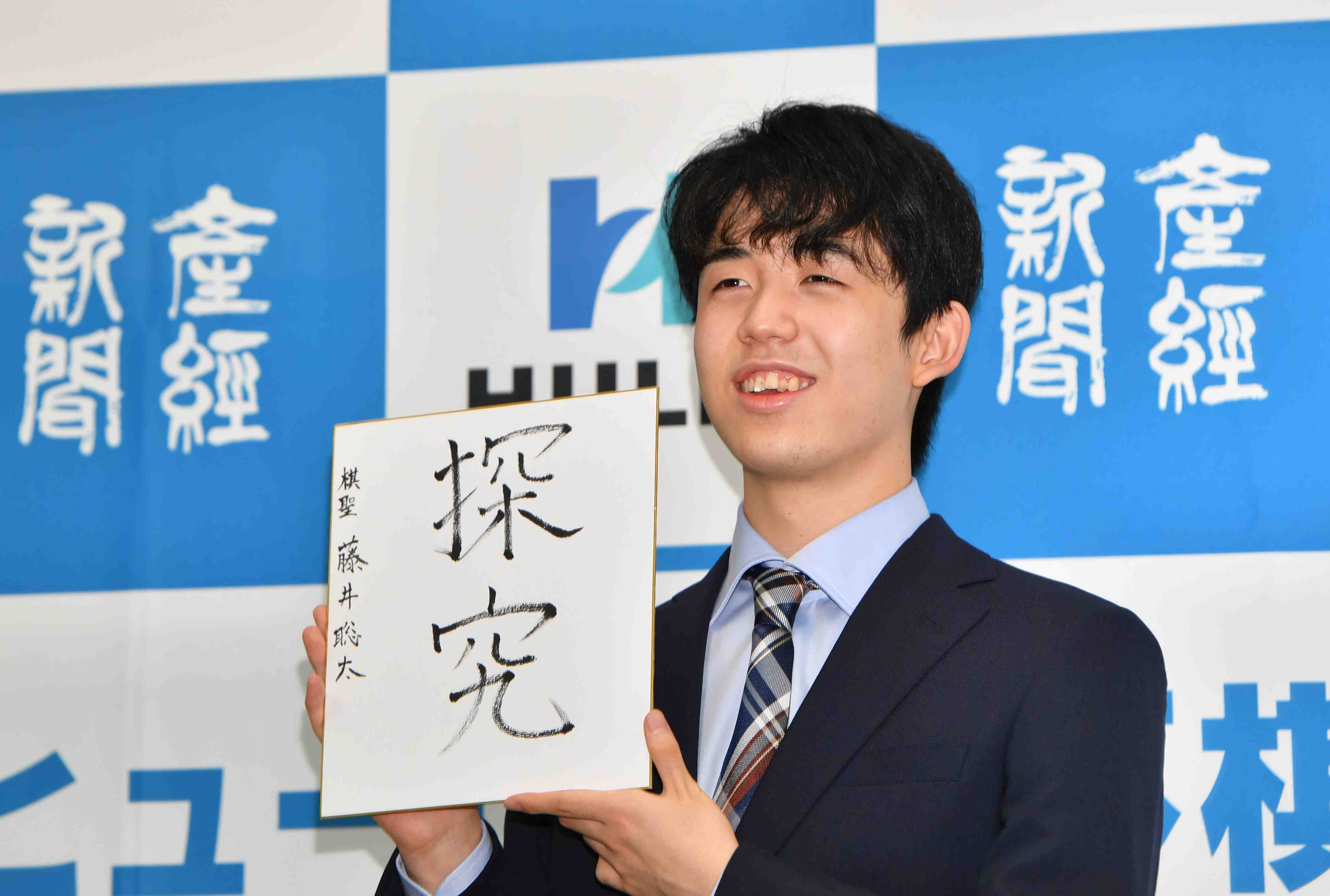 Teenage shogi phenomenon Sota Fujii has won the 91st Kisei tournament, becoming the youngest player to date to win a major shogi tournament. Fujii turned 18 a few days later, on July 19.
In Osaka on July 16, the high schooler beat defending title holder Akira Watanabe, 36, in the fourth game of their best-of-five match, going ahead 3 games to 1. With the win, Fujii gained entry into the rarified ranks of the best professional shogi players.
Considering that veteran shogi master Watanabe is considered by many observers to be the strongest player active today, Fujii certainly deserves applause for besting the best.
The previous record for youngest winner of a major title was held by Nobuyuki Yashiki, who won the Kisei title in 1990, at age 18 years and six months.
Shogi is a board game like chess, although far more complicated. It is sometimes referred to as the Game of Generals. Kisei is one of the eight major shogi titles in the world of professional shogi.
Fujii's match with Watanabe was thrilling, as his inventive, aggressive play, continuously astounded shogi aficionados. His remarkable decisiveness that defied accepted conventions even became a topic for daily news programs.
The excitement surrounding Fujii's win among the Japanese public cannot be attributed solely to the young age of this "Shogi Sage." Although shogi is popular in Japan, only a rather small minority actually play and follow the game on a regular basis. Rather, isn't the interest in Fujii's development an indication of how in our age of AI (artificial intelligence) people are fascinated with what hidden intelligence potential the human mind holds?
Over the past few years, AI has shaken up the conventional approaches among shogi players by offering many options that people would not normally think of. For his part, Fujii readily admits that he has used AI software for strategic brainstorming on different phases of his game, as part of his relentless striving to hone his decision-making faculty.
RELATED STORY: Shogi Champ Fujii Sota: A Prodigy Makes the Most of A.I. Technology
During his deciding match with Watanabe, Fujii remained cool under pressure, never rushing, many times taking more than an hour to decide on a move. In that regard, his respect for the process of formulating a proper response holds a lesson for all of us about something that our society has too often forgotten in its obsession with speed.
No matter how skilled AI may become at shogi, it will never move the human heart. Although a player might become nervous and make a wrong move, that is precisely what shows human sensibility and feelings, and reflects our sense of values. After all, to err is human.
Spectators could not help but be deeply touched while watching the sparks fly between the two top-skilled competitors facing off at close quarters, as each struggled to decide which move he would make. Many must have been struck by the strained look on Watanabe's face as he unsuccessfully fought to retain his crown, and how it mirrored the intensity of the one-to-one combat.
Incidentally, the "Kisei" title, which literally means "Shogi Sage," is named after a nickname for the Edo period shogi master, Soho Amano. The Sankei Shimbun established the Kisei Tournament in 1962. Since then, it has been the stage for many historic matches, with this year's contest adding new luster to its history.
We hope that Fujii, as the new Kisei title holder, will not flag in his efforts to improve himself and do the title proud. We also hope that, as a representative intellect of this era, Sota Fujii will have a distinguished career that transcends the world of shogi.
(Read the editorial in Japanese, here.)
Author: Editorial Board, The Sankei Shimbun