Ekai Kawaguchi: First Japanese to Reach Tibet via British India and Nepal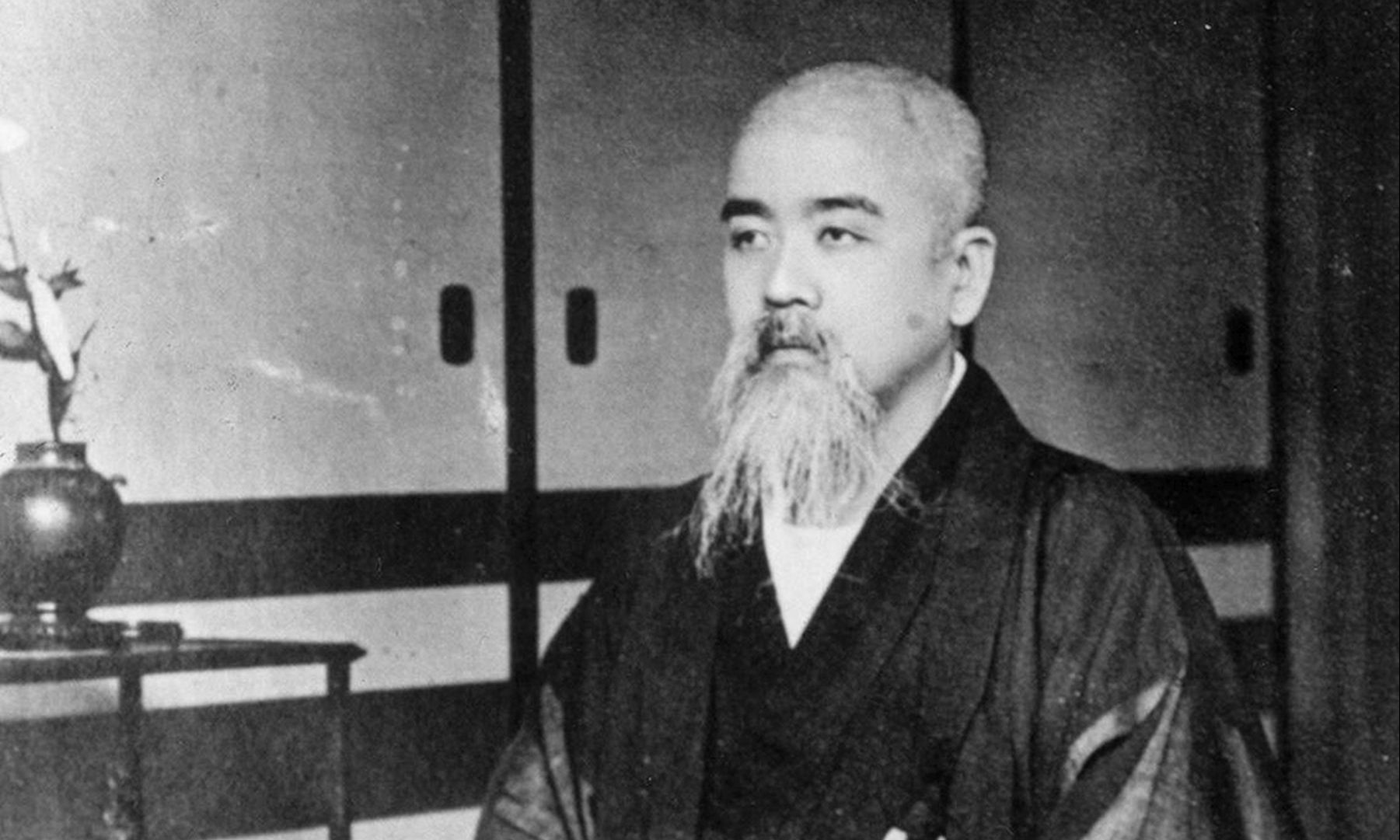 Archival accounts of 19th century Tibet describe it as the forbidden, inaccessible, daunting, and remotely unreachable territory of the Himalayas.
Located at an elevation of about 11,800 feet, with the surrounding mountains rising to 18,000 feet, Tibet has stirred the curiosity of explorers, adventurists, and researchers as one of the few places in the world that fired their imagination. Japan, because of Buddhism, quite evidently had far more incentive than most others to reach Tibet and, ultimately, Lhasa.
It was in the backdrop of these existential conditions that Ekai Kawaguchi (1866-1945), a Buddhist monk, became the first Japanese explorer to embark upon a journey fraught with danger and uncertainty. Departing Tokyo in May 1897, he succeeded in touching the frontier of the roof of the world, as he stepped on Tibetan soil for the first time on July 4, 1900.
Why Kawaguchi Undertook the Journey
Handing over the rectorship of the Monastery of GohyakurakanH in Tokyo and leaving for Kyoto in March 1891, Kawaguchi restarted his life as a hermit for about three years. During this time he fulfilled his long-felt desire to translate Buddhist texts into Japanese in an easy style from what he described as "unintelligible Chinese."
Kawaguchi's motivations arose mainly from his interest in Buddhist textual studies and yearning to find valuable Tibetan sutras for his scholarly work, as cited in The Tibet Journal, Autumn 1979. Since the texts were only to be found in Tibet and Nepal, this, in a way, became the primary driver for Kawaguchi to firm up his mind and conviction of visiting Tibet — a forbidden land that was closed not only by the local government but also by the imposingly formidable Himalayan ranges.
Kawaguchi's Interaction with Annie Besant
With a pressing aspiration to enter Tibet, which was then closed to foreigners, Kawaguchi left Japan for Tibet in June 1897.
Initially struggling with the option of whether to enter Tibet via Bhutan or Nepal, Kawaguchi eventually chose the British India-to-Nepal-to-Tibet route. He diligently made notes of this entire voyage and the experiences that were eventually published as his memoirs.
The account of his journey in Japanese was published in two volumes by 1904, followed by the English version titled Three Years in Tibet in 1909 by the Theosophist Office, Vasanta Press, Adyar (Madras), British India.
For this memoir, Kawaguchi credited the president of the Theosophical Society, Mrs. Annie Besant (1847–1933), whom he considered an esteemed friend.
Having read Kawaguchi's detailed account, Besant advised him to publish it sooner. However, Kawaguchi apparently did not seem too keen. This was primarily because by this time he had learned from sources that Swedish geographer and illustrator Sven Anders Hedin was soon going to publish his book that recorded his expeditions through the mountains and deserts of Central Asia, parts of East Turkestan, and Tibet conducted via three expeditions: 1893-1897, 1905-1909, and 1927-35.
All the above notwithstanding, Besant was firm on her suggestion to Kawaguchi, asserting that Hedin's account on Tibet would primarily put forth a western perspective, Kawaguchi's book would entice readers from an Asian point of view. He was able to depict familiarity with reference to customs, lifestyle, and people at large that Hedin could not. Besides, the adventures and dangers that Kawaguchi confronted during the course of the journey was a story worth sharing with the world, according to Besant.
And, therefore, while writing the preface of Three Years in Tibet at the Staff Quarters, Central Hindu College, Benares City, in 1909, Kawaguchi credited Mrs. Besant for overseeing the translation and rendering help in the publication of his book to the extent that "were it not for her, this book would not have seen the light of day."
Connection with Sarat Chandra Das
Arriving in the eastern Indian city of Calcutta on July 25, 1897, Kawaguchi enrolled in the Mahabodhi Society of Calcutta and spent several days in the city. It was here that he became convinced to go to Darjeeling and become a pupil of Rai Bahadur Sarat Chandra Das, the very well-known Tibetologist who served in the Bengal Educational Service and was also a member of the Asiatic Society of Bengal.
Das worked on papers on the history, religion, ethnology, and folklore of Tibet drawn from the extensive data collected during his journeys. Having spent several months in Tibet, Das began compiling a Tibetan-English dictionary at his country house in Darjeeling.
Ekai Kawaguchi proceeded to Siligree via train and finally reached Darjeeling — a distance of 380 miles from Calcutta.
Defending Kawaguchi's Journey
Interestingly, Sarat Chandra Das had been a significant reference in Kawaguchi's journey not just before entering Tibet, but also after returning from Tibet and proceeding back to Japan in 1903. The validation of Sarat Chandra Das in favor of Kawaguchi was vital after another Japanese explorer, Narita Yasuteru, whose visit to Tibet nearly overlapped with that of Kawaguchi even though the two never met, raised queries over a few claims made by Kawaguchi.
Upon returning to Tokyo, Narita Yasuteru drafted a letter to Das. Interestingly, Yasuteru's letter carried the signature of S. Inoma, who belonged to the Tokyo Geographical Society.
The intent as noted in Yasuteru's July 30, 1903, letter to Das was, "to know the exact truth in the matter regarding Kawaguchi's trip and his claims." The Tibet Journal, Autumn 1979 edition, records the questions raised, which were rather technical in nature. Among many, few significant ones were as follows:
The claim that the Parti Fort is up on a hill, not down near a lake, as Kawaguchi recorded;

Questioning the possibility that one could see the city of Lhasa or Potala Palace from Khambala Pass, as noted by Kawaguchi;

Inquiring about the town of Nam and its exact situation;

Questioning Kawaguchi's claims that he had temporarily stayed in a tent after arriving at Lhasa;

Inquiring the credibility of Kawaguchi's claim to have been invited by the Dalai Lama for an audience;

Whether there was, in fact, a great university of Buddhism in the capital known as Se-Ra.
Sarat Chandra Das replied to Yasuteru's letter on September 2, 1903, and in virtually every case, Das supported the claims made by Kawaguchi.
Das confirmed that Kawaguchi had resided at the great monastery of Se-Ra and also affirmed that the alleged meeting of Kawaguchi with the Dalai Lama appeared to be true. Further, in his reply, he wrote that it was well known in Darjeeling that Kawaguchi resided there for few years before proceeding to Tibet.
Das went on to recommend that Japan's Geographical Society should work with Kawaguchi to produce a map of Tibet. He ended his letter with the hope that the account of Kawaguchi's travels be published in English so that the world may "know of the achievements of the first Japanese priest-traveler in Tibet."
Beginning the Journey in India
Kawaguchi recalled having ¥300 JPY with him upon arriving in Darjeeling — an amount that sustained him for 17 months of stay there. Eventually, Kawaguchi was able to convince Sarat Das of his desire to learn the Tibetan language as he matriculated into the Government School of Darjeeling, and subsequently became proficient to the extent of being able to converse an ordinary conversation in Tibetan with far more ease as compared to English.
All along, Sarat Das consistently warned the Japanese monk to give up his intention of going to Tibet given the risks involved, including the "closed door" policy that was in full force. Yet, Kawaguchi firmed up his resolve to embark upon the next leg of his journey for the final destination — Tibet — in 1899.
This immediately sprung the key question of deciding which route to undertake in reaching Tibet. Kawaguchi outlined three highways that could be taken to reach Tibet from Darjeeling. These included:
First, the main road, which turned north-east directly after leaving Darjeeling and running through Nyatong;

Second, the route which traversed the western slope of Kanchenjunga mountain range reaching Warong, a village on the frontier of Tibet;

Third, the route that took off directly from Sikkim through Khainpa-Jong to Lhasa.
All these roads and highways were guarded with a fortified gate. Studying the pros and cons of proceeding either through the Kingdom of Bhutan or Nepal, Kawaguchi finally decided that the most advantageous route for him would be by the way of Nepal — more so since no Japanese had ever been to Nepal before Kawaguchi.
Journey through Nepal in 1899
Kawaguchi arrived in Nepal in January 1899 after having studied the Tibetan language in Darjeeling, British India. Around this time, the rule in force in Tibet was to deny admission any Chinaman coming via sea. Accordingly, Kawaguchi, while he was in disguise, was granted a pass as a Chinaman living in Tibet.
Ordinarily, after leaving the Nepalese capital, the northeast course would be selected in order to make a direct journey and entry into Lhasa. However, Kawaguchi decided to take a bypass route. This took him in the opposite northwest direction through Lo, a border province of Nepal across Jangtang (the western plain of Tibet), and finally around the Mansarovar Lake.
A pilgrim party from Kham accompanied Kawaguchi. And so, finally, at the beginning of March 1899, Kawaguchi commenced the onward journey through the Himalayas — more significant since no European or American had trodden this precipitous path before him.
Three Years Later, Reaching Tibet
A determined Kawaguchi left Malba village on June 12, 1900, by taking the direct route to Tibet. Following the northwest route from Malba up a gradual ascent along the banks of the river Kaliganga, Kawaguchi survived acute exhaustion, especially since the team was facing a treacherous slope.
By the time he reached the head of a slope of the great snow-clad mountain named Tashila, the extremely cold atmosphere and general exhaustion began to show, rendering him very weak. Upon reaching the outer edge of the skirts of Mount Dhavalgiri, Kawaguchi turned to his last remaining guide, requesting him to go back.
In the wee hours of the morning of July 1, 1900, Kawaguchi proceeded due north. The dominion of Nepal ended after crossing via a pass to the other side of the northern peak of Dhavalgiri. What began now was the frontier of Tibet. From there, Kawaguchi knew to head north until arriving at Lake Mansarovar.
He recalls in his memoir that from the time of bidding adieu to his folks and friends back home in Japan, he would enter Tibet in three years. That day was June 26, 1897, and, "Here I was, stepping on the soil of Tibet on July 4, 1900."
(Click here to read additional articles on the region by this author.)
Author: Monika Chansoria