'Evacuate Immediately' Alert Sent Out as a North Korean Missile Intimidates Hokkaido
The order was later retracted but North Korean missile provocations are escalating, with launches of an unprecedented frequency near Japan.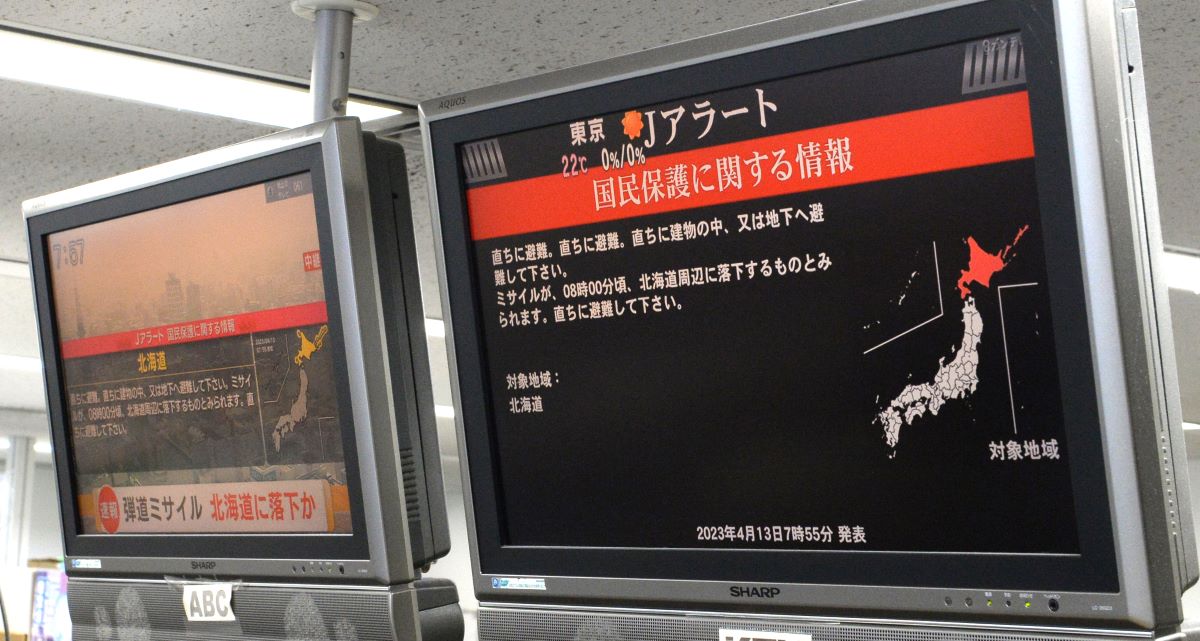 Sirens blared out on the island of Hokkaido on Thursday, signaling a high alert in the face of another North Korean missile test.
Residents were told to take cover or evacuate immediately. The authorities later retracted the alert, after further information signaled that the missile would not hit the land.
A few hours later, Japan's Defense Minister, Yasukazu Hamada, confirmed that the missile appeared to have been fired at a high angle and it did not fall into Japanese territory.
Intelligence services are now working to establish if the Thursday, April 13 launch involved a particularly dangerous type of weapon, such as an intermediate or long-range ballistic missile. North Korea is working to build evermore sophisticated rockets and increase its nuclear arsenal.
Kim Jong Un recently ordered his military to adopt "a more offensive strategy" and North Korea is preparing to celebrate the Day of the Sun associated with the state's late founder, Kim Il Sung.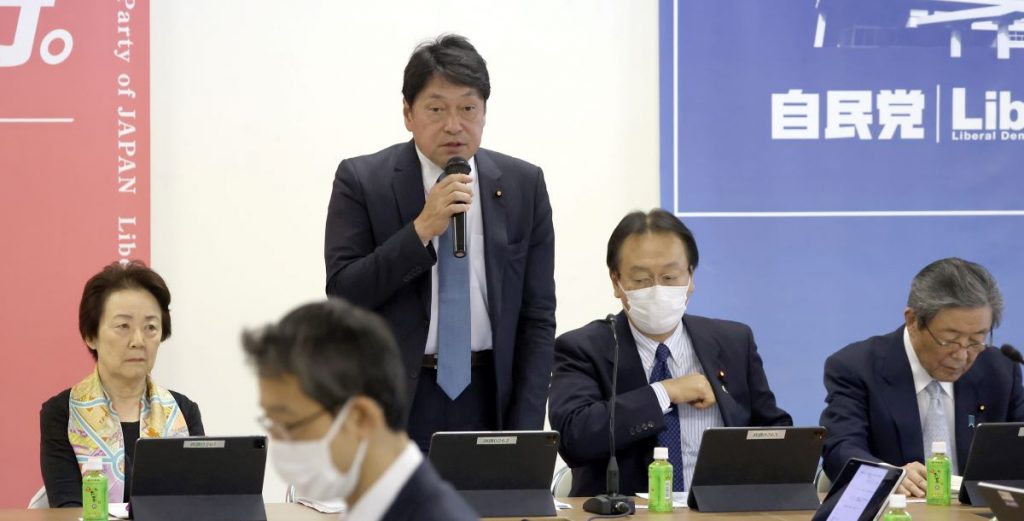 Animosity Towards the South
The latest missile launch could be seen as a response by North Korea to the high-level talks between South Korea and the United States. Taking place this week, the talks led to a joint statement from defense officials of the two countries. In it, they promised a "close and coordinated bilateral response" to provocations.
In addition, the South Koreans have promised to increase monitoring the North's military activities. However, it has emerged that for the past week, North Korea has not been answering routine daily phone calls from South Korea on a hotline which is designed to reduce tensions on the border.
The BBC's correspondent in Seoul Jean McKenzie said: "This shows that countries in the East Asian region are now on high alert when it comes to North Korea, which has fired around 30 missiles already this year. We've been hearing increasingly aggressive rhetoric coming out of Pyongyang, including veiled threats that they are planning to fire a missile beyond Japan and into the Pacific Ocean, launching it closer to the US mainland."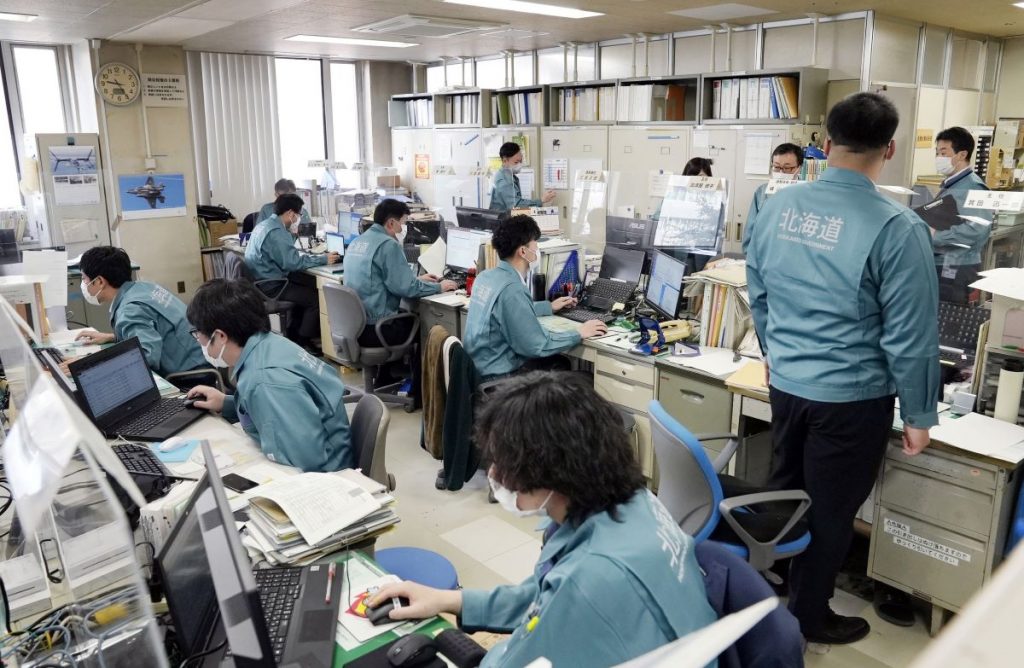 International Reaction
Japanese Prime Minister Fumio Kishida called a meeting of his national security council in response to the North Korean missile launch.
At the United Nations, however, there is an impasse. The UN Security Council is split, with Russia and China refusing to impose further sanctions on the North. This places more pressure on South Korea and Japan to work closely together in response to threats.
The alarm on Hokkaido came ahead of a gathering of senior politicians in the island's largest city, Sapporo. It is due to take place the weekend of April 15-16.
The G7 ministers' meeting on climate, energy and the environment will be held under the 2023 Japanese presidency. Also, from April 16 to April 18, G7 foreign ministers will meet in the town of Karuizawa, in Nagano Prefecture.
Guests include the US Secretary of State Antony Blinken. The US State Department further says the agenda will include "Russia's continued war against Ukraine, nuclear disarmament and non-proliferation, food and energy security, and advancing an affirmative vision for a free and open Indo-Pacific."
The G7 countries are Japan, Italy, the UK, Canada, and the US, as well as France and Germany. Representatives of the EU also participate in these meetings.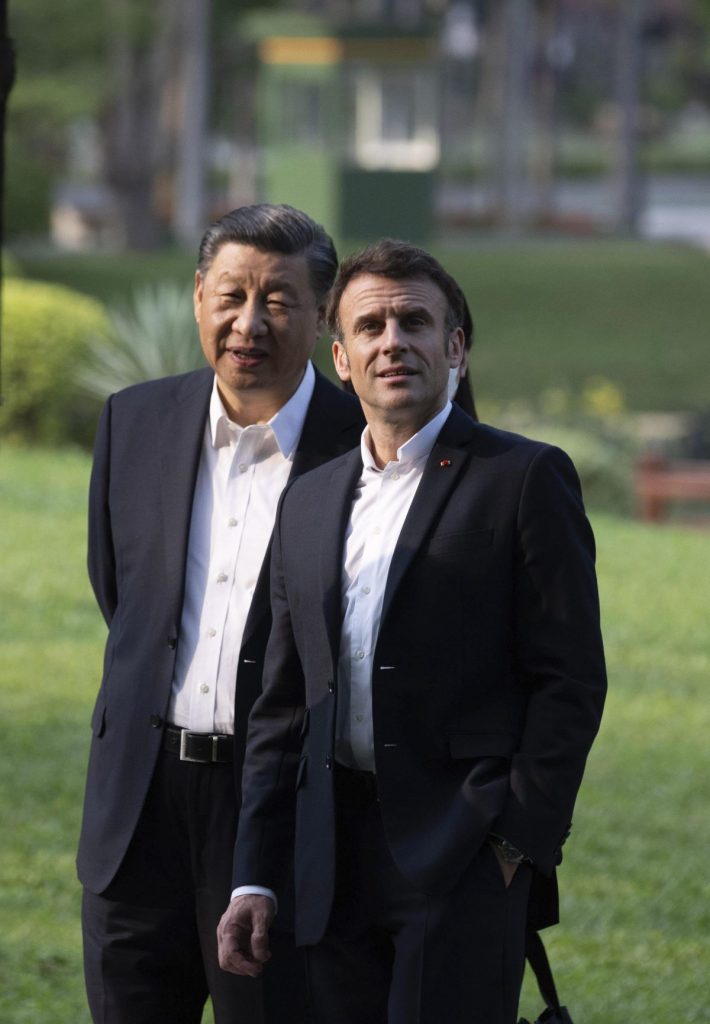 Tension on Taiwan.
The French Foreign Minister Catherine Colonna is likely to face tough questions from her G7 counterparts in Japan. There are concerns about remarks made by President Emmnual Macron this week about Taiwan. He has been criticized for suggesting that Taiwan is a "trap for Europe." He was also quoted as saying, "we should not get caught up in a crisis which is not ours."
Bill Emmott, Chair of the Japan Society of the UK also commented on the situation. "To me, this latest North Korean missile test is a reminder that while the Taiwan Strait represents the greatest long-term danger to peace in the Indo-Pacific, North Korea is a constant concern, both because of what it might do deliberately or what might happen accidentally when one of these very frequent tests goes wrong."
In Mr Emmott's view the deteriorating security situation in East Asia explains the robust defense position taken by Prime Minister Kishida's government.
"These tests - and the evidence they deliberately provide of North Korea's ballistic missile capabilities - are eminent evidence of Japan's urgent need both for the missile counterstrike investments announced in last December's [2022] National Security Strategy and for much improved intelligence capabilities," says Mr Emmott.
RELATED:
Author: Duncan Bartlett, Diplomatic Correspondent
Duncan Bartlett is the Diplomatic Correspondent for JAPAN Forward and a Research Associate at the SOAS China Institute. You can read his other articles and essays here.