Film Director Hirobumi Watanabe: A New Genius in the Making
Diving into two of his latest films, "Way of Life" and "Techno Brothers", Hirobumi Watanabe touches on music, humor, and the future of Japanese cinema.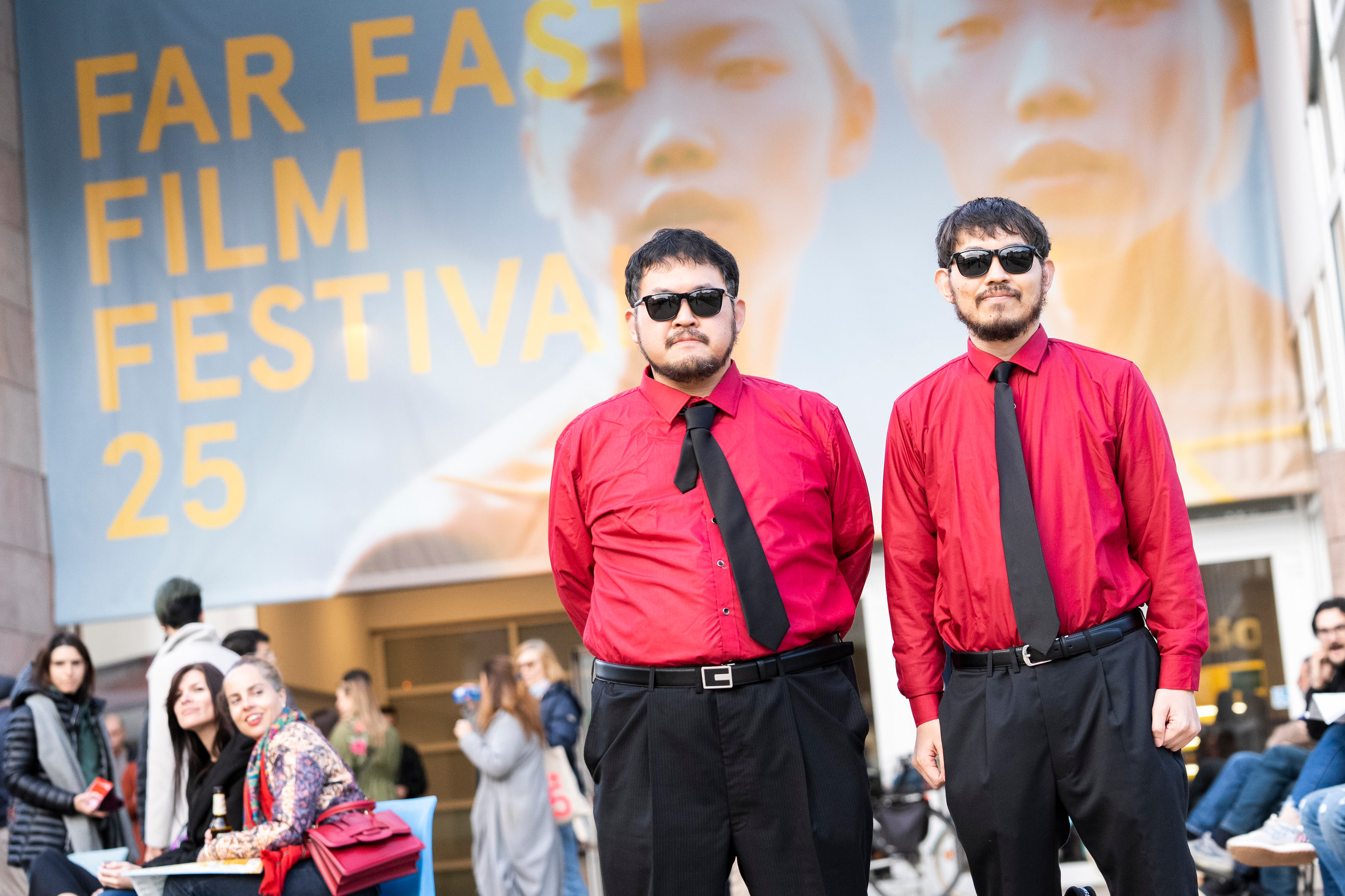 The first word that comes to mind when trying to describe Japanese director Hirobumi Watanabe would be "mischievous". He's very much a maverick, although not exactly an enfant terrible … yet.
As explained by Lim Kah-wai, who approached Watanabe to play the lead for his tales-of-independent-filmmaking road movie, Your Lovely Smile (2022), there's just something about Watanabe that reminds people of Takeshi Kitano. And, much like Kitano, Watanabe also sits somewhere on the line between clown and genius.
Talk to the man himself — as JAPAN Forward did in April on the sidelines of the 25th Far East Film Festival in Udine, Italy — and you're left thinking exactly that.
"When I make films, I never tailor them so that they should be easily understood by the viewers," said the director. "What's important when making a film is to express yourself. Whenever I have a new film in Japan, I'm told off that I am not very kind to the viewers."
Music Pioneers
Watanabe took two new films to FEFF — the road-trip style Techno Brothers and the lockdown documentary Way of Life. He started off by saying that he was happy to travel to Udine because he had a good experience when the festival held a small retrospective of his films during its online edition in 2020. He had also heard that there was good food and wine to be enjoyed. "I'm very curious to see how the people in Udine will perceive my films, though. Because in Japan, people usually either like my films or they don't," he said.
For the world premiere of Techno Brothers, Watanabe walked into the Teatro Nuovo Giovanni da Udine alongside his brother and key collaborator Yuji Watanabe — who's sometimes also his co-director. Dressed in some Kraftwerk-inspired red shirts and some swell sunglasses, their deadpan coolness elicited a mad uproar from the crowd, while they seemingly remained unfazed.
This brand of absurdist humor, infused with pop culture, lies at the heart of Techno Brothers. But it also traverses most of Watanabe's work. Here the reference is Kraftwerk, with maybe a touch of Yellow Magic Orchestra, because the brothers in the film are also a musical trio.
Watanabe's films usually reference everything from video games and anime to rock and punk music, sometimes almost verging on a form of culture jamming. In Way of Life, there's a drawing of Doraemon snuck in between some Basquiat or Van Gogh-inspired pieces of art that the director draws obsessively so as to deal with the pandemic.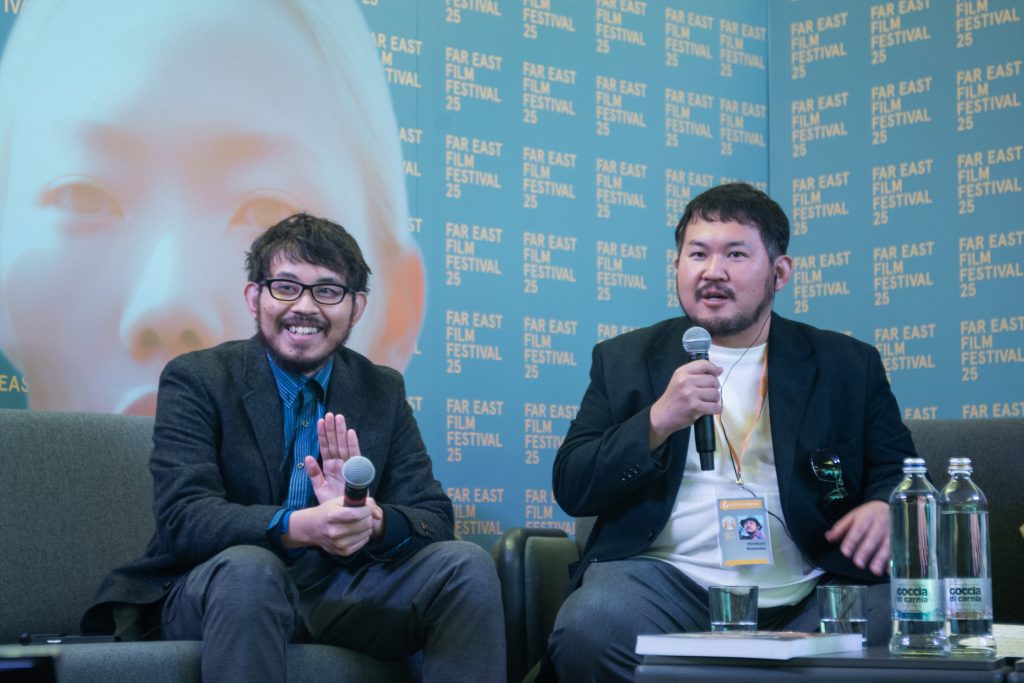 Techno is King
As easily guessed from the title, Techno Brothers is also concerned with, well, techno. Yuji Watanabe acts once again as musical director and provides great experimental tunes that no characters within the film ever seem to actually appreciate.
Music is essential to Watanabe's filmography. Sometimes it's used parodically and darkly. In one scene in Techno Brothers, at an amateur talent show, Watanabe plays a guy with an acoustic guitar singing about a girlfriend who killed herself. Or, other times, it's used to flourish a certain "underground" vibe of independent filmmaking and the discontent of struggling artists.
On their choice to go for techno music in this instance, it's no surprise that Yuji Watanabe answered the question. He briefly commented on the sad recent passing of Ryuichi Sakamoto.
"[Like myself], he also studied Western music — classical music. And there's an affinity between classical and techno music. They're closer to art, as opposed to rock and punk, which can be mixed together [or with other things], but do not exactly have an artistic base," he explained. "This time around, for the music, what I wanted to do was to go to the roots of techno, via Kraftwerk […] and I wanted to specifically go for something that is not digested through a Japanese lens so as to appeal to Japanese audiences."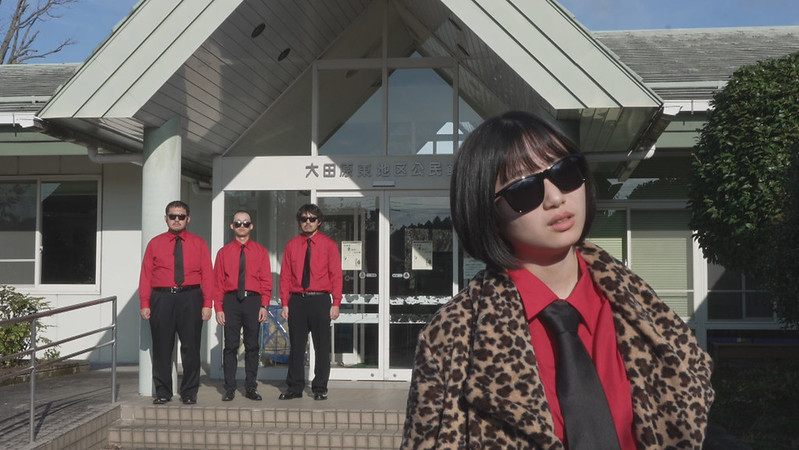 A Lighter Touch
But both of Hirobumi Watanabe's recent projects are a bit lighter than his previous works, in style and in sentiment. Closely working with cinematographer Bang Woo-hyun, Watanabe's films until now have come sporting a high contrast black and white look that induces a very specific (sometimes Jim Jarmuschian) indie aura. There's notably more color in Way of Life, exploding through the director's drawings. And Techno Brothers is the first film in full color from Watanabe.
Way of Life is also the first self-labeled documentary coming from the director, in a context where Watanabe's previous films have been purposefully unclear in terms of where the line between fiction and documentary stands. But the director is very clear as to how his stories should be perceived.
"Even if they may feel like documentaries and capture some daily life realities in Japan, [my] films are ultimately fiction," said Watanabe.
His films often take the form of slacker deadpan comedies happening around his hometown of Otawara, Tochigi prefecture. They also make use of the same non-professional ensemble of actors consisting of family members and close acquaintances, such as Riko-chan, a young girl who used to be one of Yuji's piano students. The recurring places and figures make all of Watanabe's films cleverly interconnected. There's another layer of humor added to the story if you catch on to the additional biographical info about the Watanabes.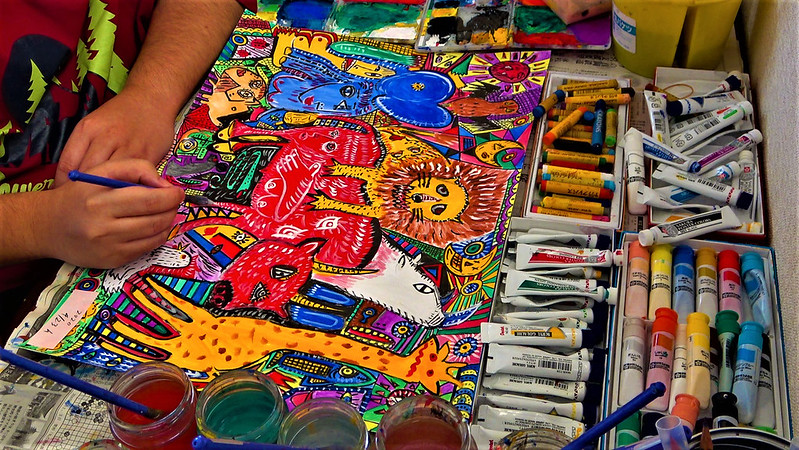 Director and Actor
The director also likes playing a fictionalized version of himself in his films. He often subjects himself to a very self-aware form of deprecation that takes jabs at his own career — and at the fact that no one in Japan seems to want to watch his films. In Life Finds a Way, Watanabe's film from 2018, he even receives some fanmail asking him to stop making films for the collective good.
Humoristic and exaggerated aspects aside, Watanabe's filmography makes very clever observations about the state of independent filmmaking in Japan. His approach to film, where everything is self-produced and very often improvised, acts almost like a guidebook on how to navigate this severely underfunded world in which no one pays attention to you if you're not named Hirokazu Kore-eda. But there is some freedom to be had, despite this ordeal.
"When you're an independent filmmaker, there's no one to tell you what to do," said the director, quite gleefully.
Perhaps that is Watanabe's strongest appeal — his freshness in film language, his desire and chance to experiment and go beyond genre conventions. In that, Watanabe shows the promise of becoming one of the most valuable independent filmmakers of Japan today.
The Future of Independent Film in Japan
And yet, overall, Watanabe looks pessimistically at the current situation of independent film in Japan. "With COVID-19, the situation worsened a lot. If you watch Lim Kah-wai's Your Lovely Smile, some of those [featured] film theatres have already closed down. Young people don't go to the cinema anymore and prefer watching films on smartphones. And, because they attract an older demographic, independent films have sometimes almost zero attendance in the cinema. [What is popular] nowadays is usually animation. Of course, I too may like something like Demon Slayer, but it really is an issue that people don't go to watch films with real people anymore. And I think that's an issue that has to be addressed by moviemakers and viewers at the same time."
The running joke in Your Lovely Smile, as Watanabe travels across Japan from independent theatre to theatre, is that he is a world-famous director, but nobody has a clue who he is. Maybe the crowd success in Udine will finally have more people look into his work.

RELATED:

Author: Dora Leu
Dora Leu attended the 25th Far East Film Festival as part of its FEFF Campus initiative for aspiring journalists and critics.