Haiku for the Rugby World Cup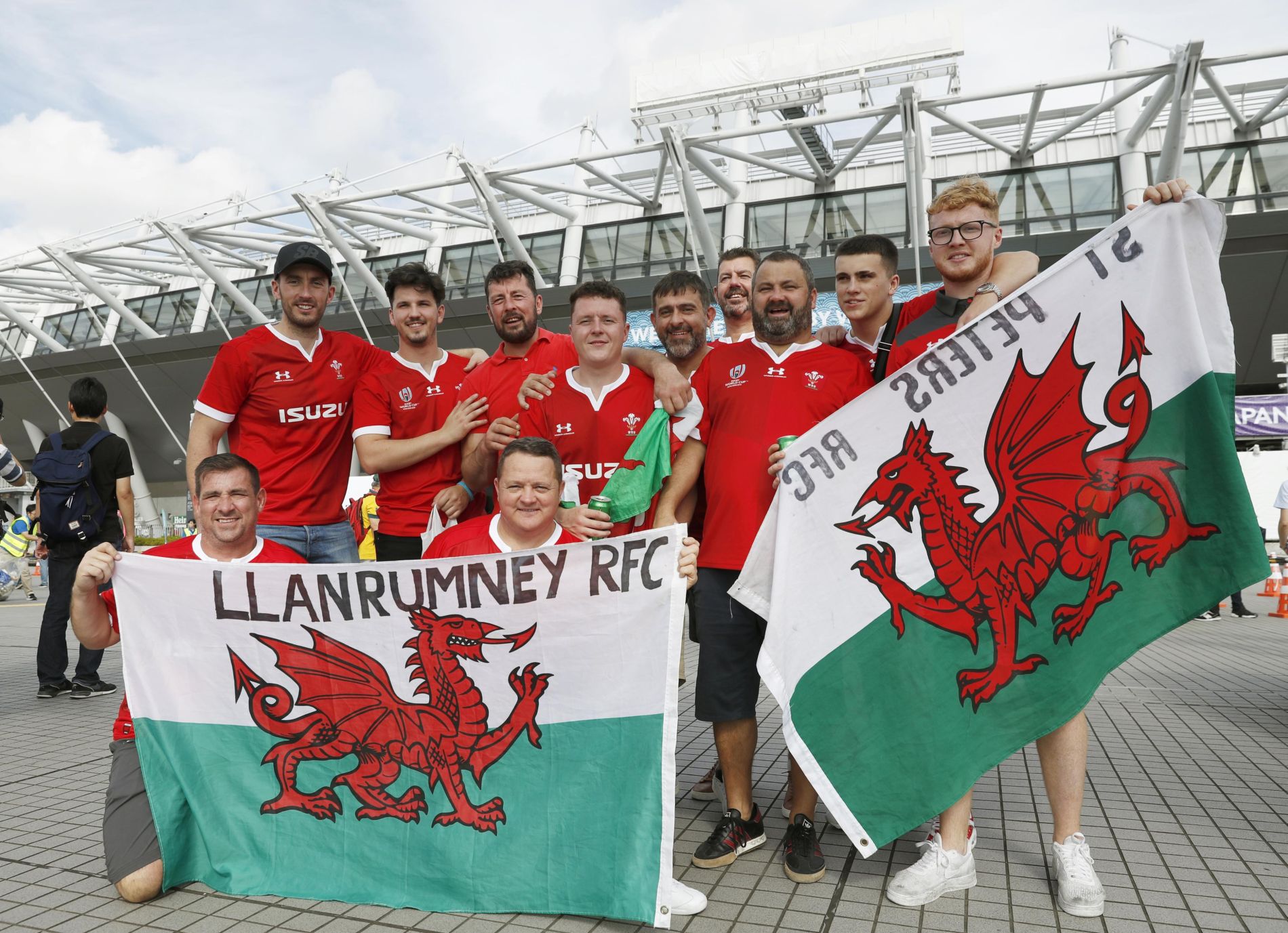 The Japanese started playing rugby in the late 1890s, just a few decades after the foundation of the Rugby Union in England and the formalization of the rules. So it is no surprise that the sport, although a minor one compared to baseball or football ("soccer"), has made a significant impact on Japanese culture.
Indeed, Inazo Nitobe, educator and author of Bushido: the Soul of Japan, linked rugby to the samurai code of honor.
"Playing baseball could be likened to picking a pocket," he wrote in 1911. "To play baseball, you must be able to deceive the opposing team and lead them into a trap… The British national sport is rugby football, and to play football you have to be strong and brave enough to keep the ball without fearing injury. You must keep the ball even if your nose is crooked or your jawbone is fractured…"
Many haiku poems have been written about rugby. Indeed, the word "rugby" has become one of the required "season words" signifying winter. The poet Seishi Yamaguchi (1901-1994) wrote dozens of rugby haiku. Even Shuji Terayama (1935-1984) — poet, filmmaker, and icon of the Japanese counter-culture — produced a couple.
In celebration of Japan's outstanding performance in the 2019 World Cup, here are some of my original haiku — or, to be precise, senryu, a less serious genre which deals with human affairs rather than nature, and does not mandate a season word.
She jumps to her feet
Shining eyes fixed to the screen
Japan takes the lead
The ex-prop forward
With ears like bacon rashers
Wipes tears from his eyes
Indeterminate
One bounce of a rugby ball
Changes everything
Why a penalty
I give an explanation
Not knowing myself
We die live die live
Summoning the sun to shine
Respect the haka
The commentator
Once a brilliant fly-half
Stumbles over words
Enormous children
Scolded by the referee
Carry on fighting
Colbe's sudden swerve
Makes them look ridiculous
The small man's revenge
Muddy red jerseys
Sidestepping through memory
The cry of seagulls
Adults in their macs
Smell of beer and tobacco
I stand on tip-toes
John Dawes JPR
Phil Bennett Gareth Edwards
Sunset streaks the sky
A ghostly whistle
In an empty stadium
The final 'no side'
All blossoms will fall
Even the bravest blossoms
Scatter in the wind
Over the next few weeks the Rugby World Cup 2019 will be coming to its climax, so there is still time to enjoy the sport and the associated revelry as well as the boundless enthusiasm of the fans. The energy they bring to all of the cities and towns hosting this great event is remarkable!
As one T-shirt put it, "It takes leather balls to play RUGBY!"
Follow the Rugby World Cup 2019 on JAPAN Forward's Rugby Portal, here.
Author: Peter Tasker, a lifelong fan of Welsh rugby.