[Hidden Wonders of Japan] Harmony of Autumn Colors Light Up Myokakuji Temple in Kyoto
Twice a year in spring and autumn the temple opens its doors to the general public. This year, visitors were taking pictures of autumn colors in the garden.
Myokakuji Temple in Kamigyo Ward, Kyoto, is lighting up its gardens and temples for the special autumn viewing season. And it's opening its doors to the public for the occasion of enjoying its autumn colors.
Autumn foliage of the temple is a spectacle to behold. Red foliage of the maple trees reflects onto the temple's main hall board, becoming a symmetrical garden landscape. The garden remains open to the public until December 4.
Built in 1378 in Shijo Omiya, west central Kyoto, Myokakuji was the home of Oda Nobunaga, a military commander during Japan's Sengoku period (1568-1582). Hideyoshi Toyotomi, Nobunaga's successor, moved the temple to its present location in 1583.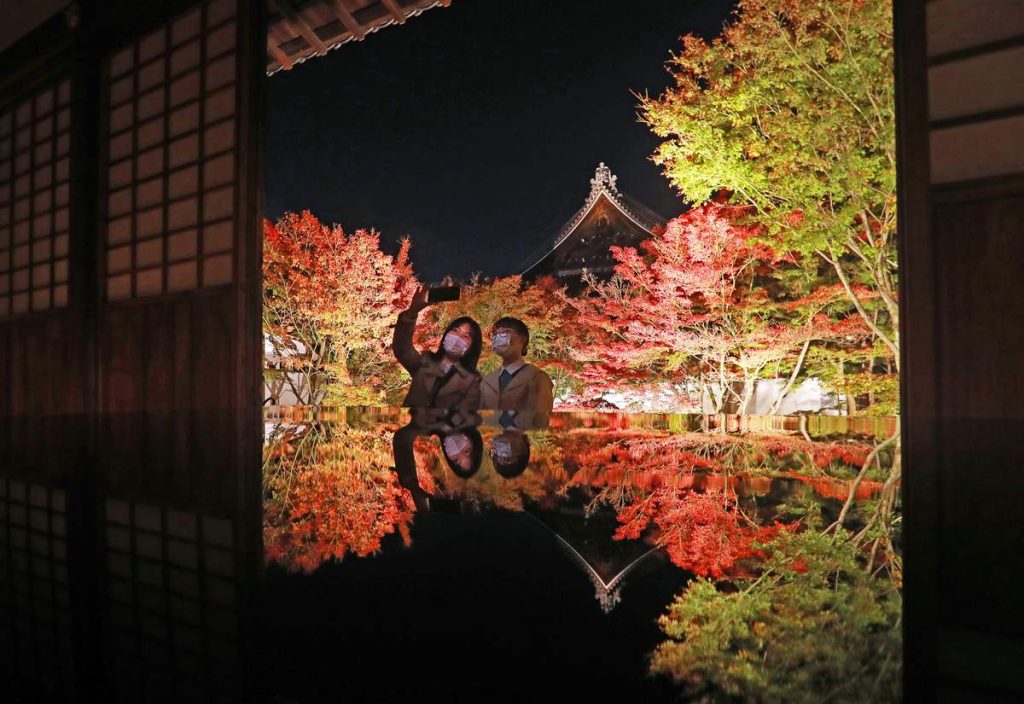 Twice a year, in spring and autumn, the temple opens its doors to the general public. This year, too, visiting worshipers could be seen enjoying viewing autumn colors in the garden and taking pictures.
"I'm glad I was able to sense the change of seasons with the beautiful autumn colors," exclaimed a 21-year-old third-year university student from Nishinomiya, Hyogo Prefecture. She was visiting with her friend.
The garden is open from 6 PM to 8 PM (last entry at 7:30 PM). The admission fee is ¥800 JPY ($6 USD) for junior high school students and above.

For inquiries, please contact Myokakuji. (+81075-441-2802).


Where is your hidden wonder of Japan?


(Read the related article in Japanese at this link.)


RELATED:
Author: Yukia Watanabe, Photojournalism Department, The Sankei Shimbun