[ICE TIME] Kaori Sakamoto's Bronze a Victory for Doing Things the Right Way
Sakamoto is a wonderful example of the Japanese values of duty, honor and respect.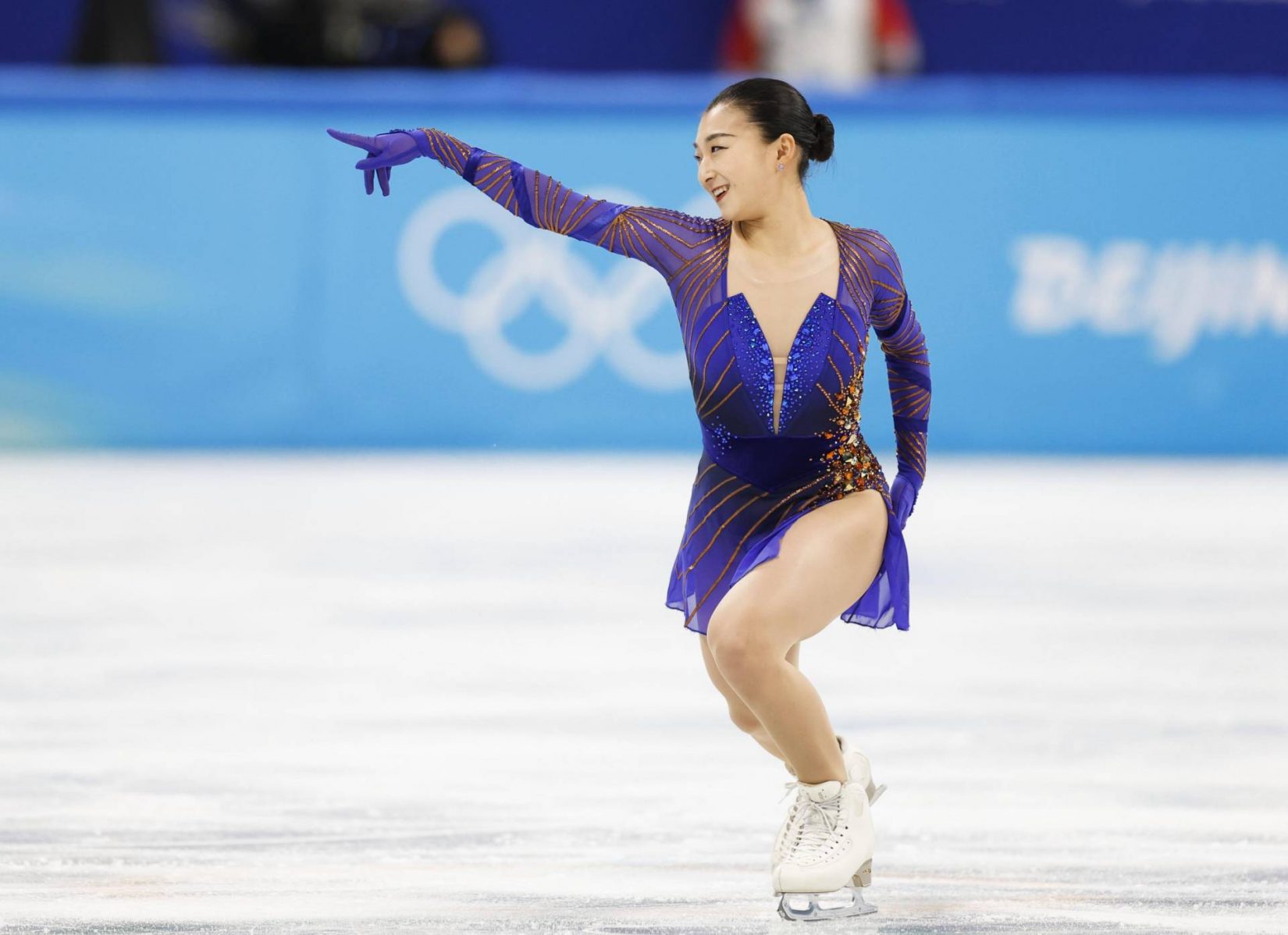 ~~
It has been said that life all comes down to a few moments.
For Kaori Sakamoto, Thursday night, February 17 was one of them.
The 21-year-old recorded her best tally ever in the free skate (153.29 points) and for total score (233.13), and held on to third place after the short program to capture the bronze medal behind the Russian Olympic Committee's Anna Shcherbakova and Alexandra Trusova.
With all of the controversy surrounding the positive drug test of the ROC's Kamila Valieva, Sakamoto's triumph conveyed a message that is indelible in life: work hard and maximize your abilities.
The Kobe native did not have any quadruple jumps or even a triple axel, but what she did have was the heart of a lion and pure guts. It has always been that way for Kaori, who Ice Time has been covering since she was a young girl.
I can recall attending events when Sakamoto was a junior, where the media would be fawning over other skaters, then Kaori would go on the ice and destroy them.
Sakamoto is a wonderful example of the Japanese values of duty, honor and respect.
The daughter of a policeman in her hometown, you can see that she was raised right. The thought of doing anything illegal would go against her core values.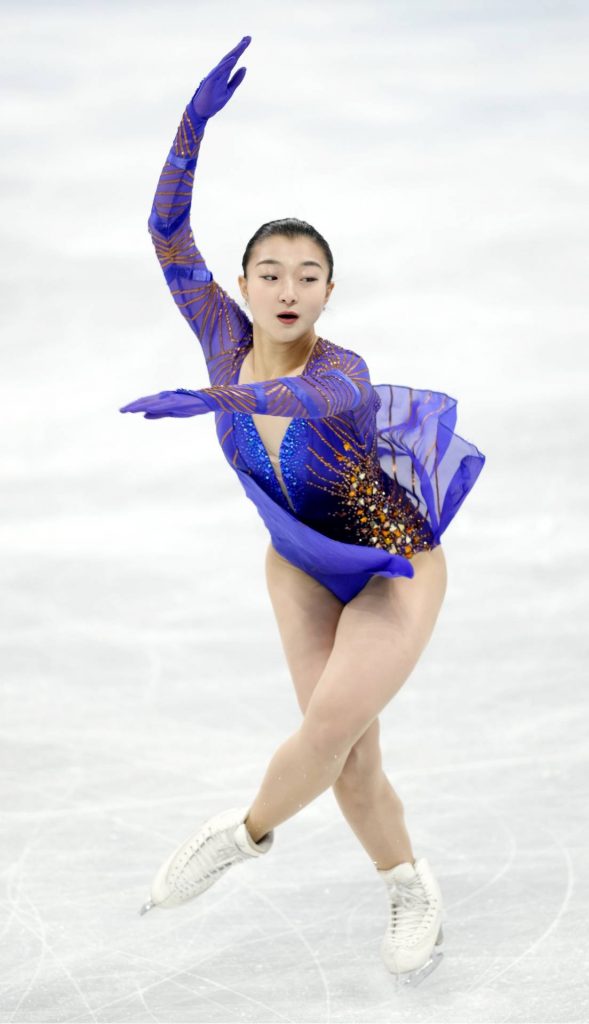 Ability to Deal with Stressful Moments
Ice Time believes Kaori's outgoing nature has also been an integral part of her success. She has a winning personality and knows how to laugh and enjoy life.
Sakamoto showed some nerves in Beijing, which is understandable. But through the years she has not let the pressure get to her, and almost always risen to the occasion.
After learning she had earned the bronze medal, Sakamoto had a typical and humorous answer for the media in the mixed zone, when asked how she was feeling.
"I was so focused when skating that I feel hungry right now," Sakamoto remarked.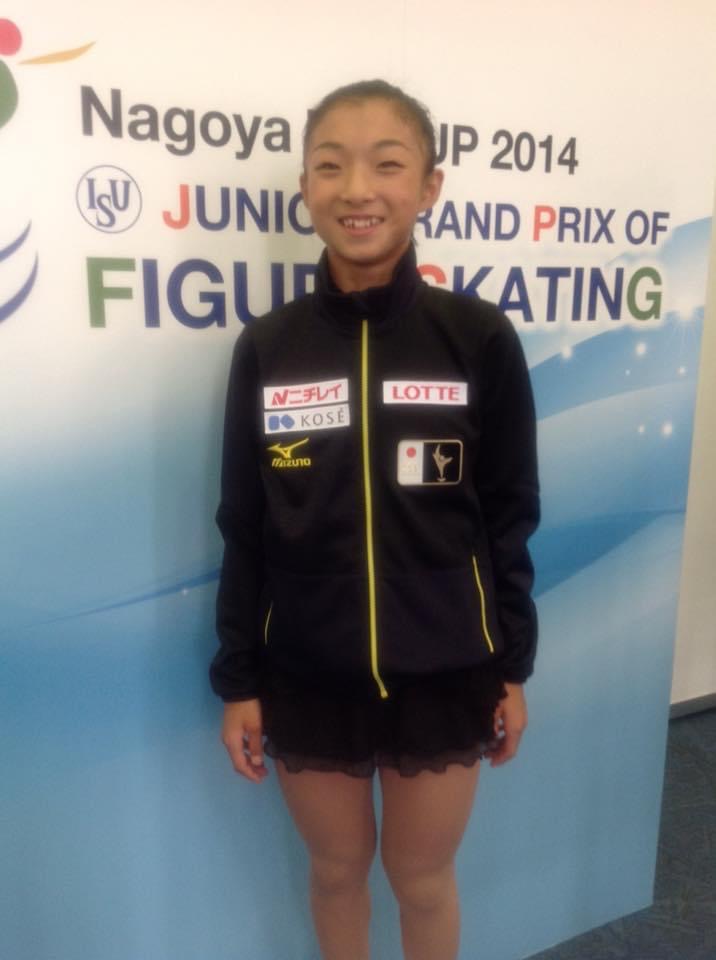 A Perfect Match
Sometimes in life we interact with a person that has a great impact on us. For Sakamoto, that person is her gifted French choreographer Benoit Richaud. The two have a symbiotic relationship that has now helped take her to two Olympics.
Sakamoto's performance to "No More Fight Left In Me" on Thursday night at Capital Indoor Stadium was the kind of solid and consistent effort she has come to be known for. Skating with a medal on the line at the Olympics is the highest-pressure situation imaginable. Doing it immediately after Trusova's five-quad outing had to make it even tougher.
But Sakamoto didn't blink. She exhibited beautiful line and edge, and amazing ice coverage, as the music from Imany blasted through the arena's speakers. It was a lifetime of work packed into a pulsating 4 minutes and 10 seconds.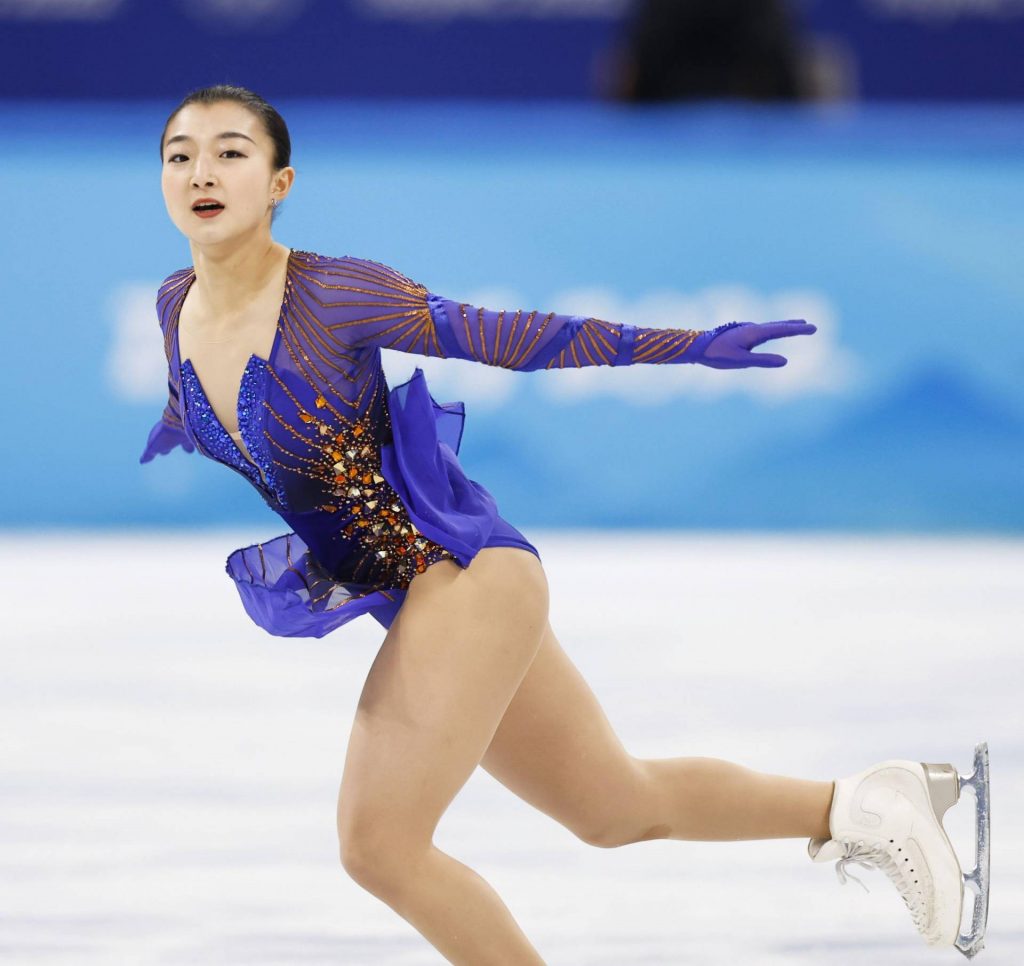 Inside Insight
In a 2019 interview with Ice Time in Kobe, Richaud talked about what it is that makes Sakamoto different.
"She has the joy of skating. She really likes it," Richaud stated. "I don't think Kaori is doing it to be famous or be popular or rich. Kaori is doing it for herself because she likes it. She likes the challenge and to fight against herself."
Ice Time asked Richaud if there was a skater from the past that he could compare Sakamoto to.
"Kaori is really unique. It is really hard to compare her to anyone," Richaud commented. "She is not a copy of someone. She's herself, she's pure."
Richaud said he noted something special when he initially began collaborating with Sakamoto.
"When I started to work with her, I don't know how to explain it, but I knew she would be the national champion or go to the Olympics," Richaud recalled.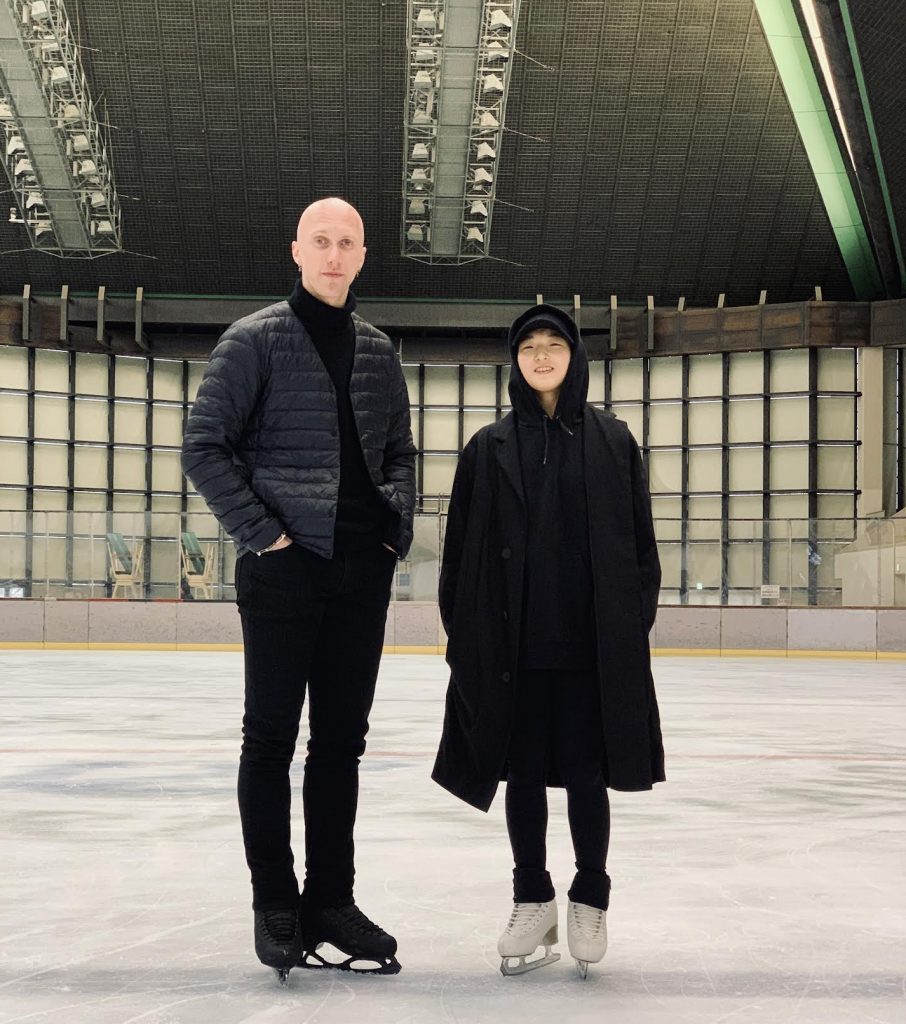 Richaud's intuition turned out to be prophetic about Sakamoto, now a two-time Japan champion.
As the press conference following Thursday's free skate concluded, Sakamoto was on her phone speaking with Richaud via FaceTime and sharing their mutual joy about her sublime outing.
It was a moment the two will no doubt treasure forever.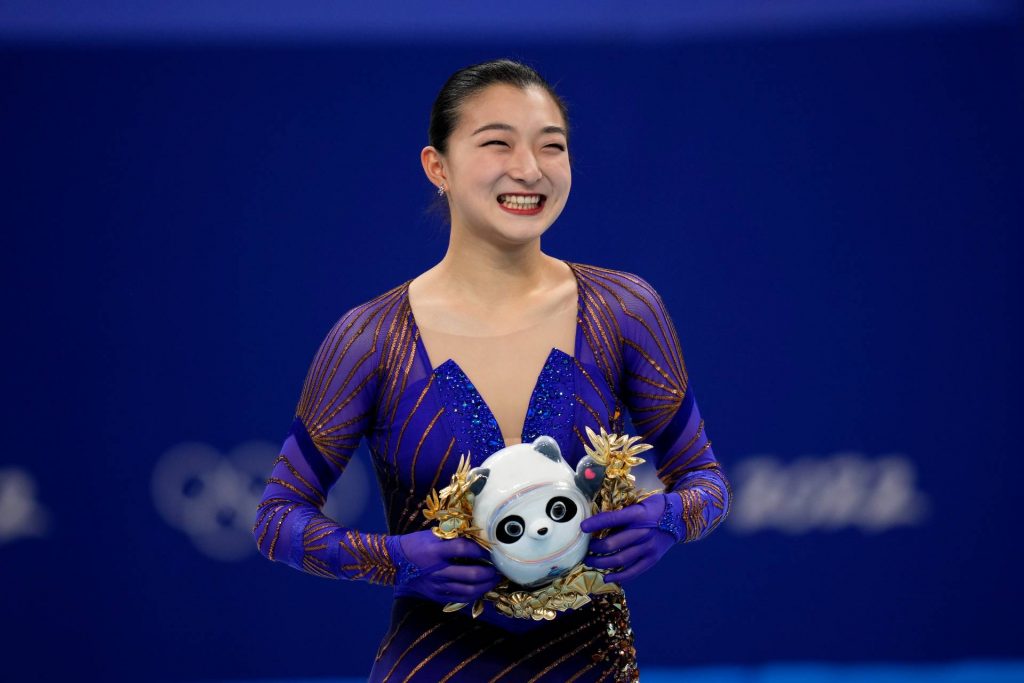 Putting it in Perspective
Asked to summarize her skating in Beijing, Sakamoto reflected on capturing two Olympic medals.
"I came here with a hope to get better results in the team event and women's singles," Sakamoto stated. "The result has certainly exceeded my anticipation, and I am very satisfied with my performance."
Sakamoto's wish is that by seeing her determination, it will impact her sport in a positive way.
"By winning two medals, I hope to bring more people into the world of figure skating," Sakamoto concluded.
Follow the figure skating news and other events at the 2022 Winter Olympics in greater detail on JAPAN Forward's dedicated sports website, SportsLook.


RELATED:
Author: Jack Gallagher
The author is a veteran sports journalist and one of the world's foremost figure skating experts. Find articles and podcasts by Jack on his author page, here, and find him on Twitter @sportsjapan.