INTERVIEW | Naoya Inoue Pursues the 'American Dream' to Make Boxing Popular in Japan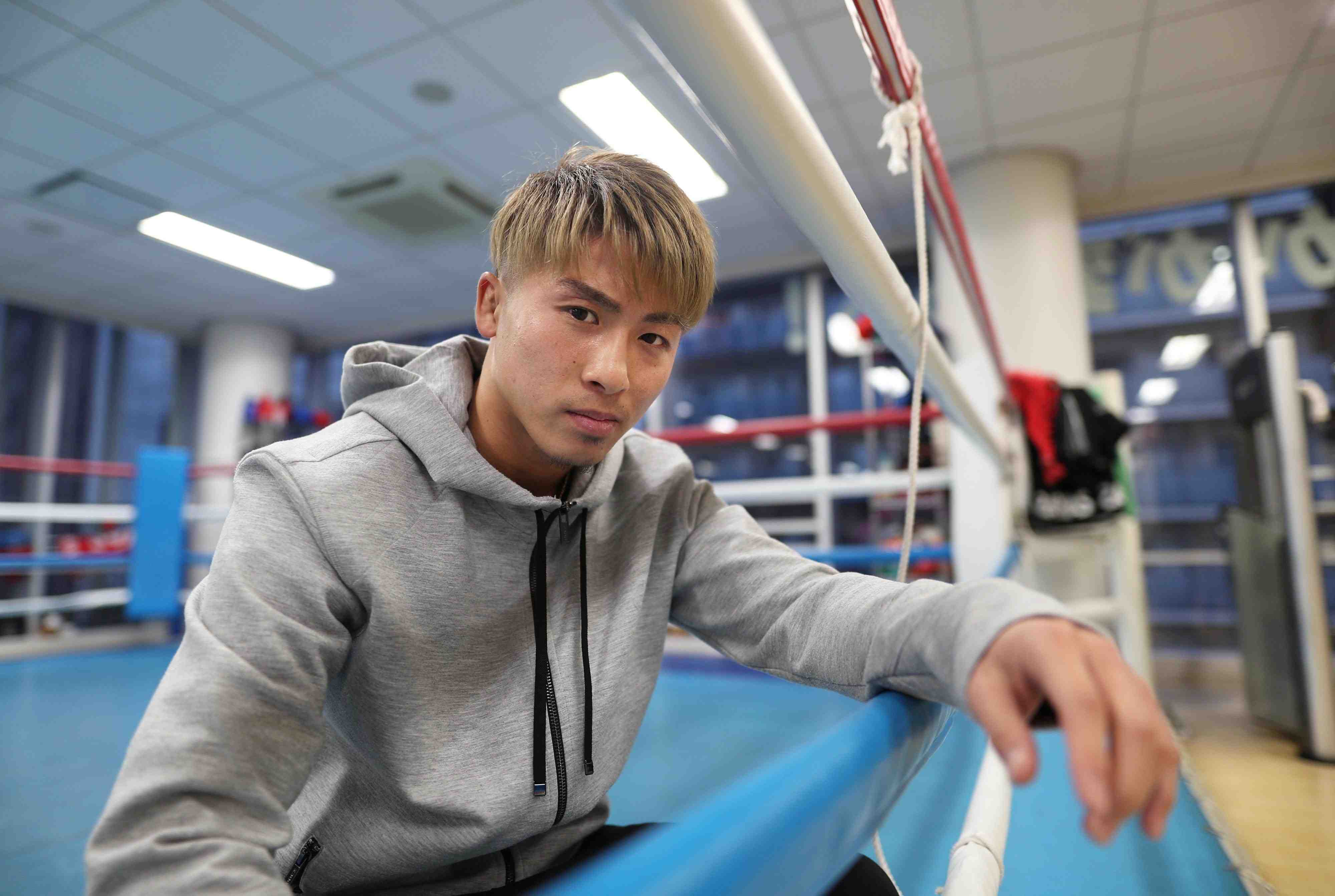 Unified WBA and IBF bantamweight world titleholder, Naoya Inoue, 26, has set his eyes on becoming the undisputed champion of all four of the major sanctioning organizations, including the WBC and WBO titles. This much he made clear in an exclusive interview with The Sankei Shimbun and JAPAN Forward in January at the Oohashi Gym in Yokohama City.
Inoue spoke passionately about the secrets to his training methods, and said April's Casimero match in Las Vegas would be his first step to succeeding in his "American Dream." Here are excerpts from the interview.
How would you sum up 2019?
It was the most intense year since my pro debut. In terms of my tournament results and my personal life, with my second child being born, I had my most fulfilling year.
You fractured your orbital bone during the Donaire match. How's the recovery coming along?
I've made a complete recovery.
What are your plans for your 2020 matches?
There's a timing and flow of things, so I think I'll be fighting whoever I can. Right now, I'm not thinking about moving up my weight class. I will continue to fight in the bantamweight class.
You're going to be facing John Riel Casimero on April 25 in Las Vegas. Have you started preparing for the match?
It'll be the same as how I would prepare for matches in Japan. First, I'll be in training camp in Japan. Then about a month before the match, I'll fly into Las Vegas, which will give me enough time to adjust to the environment.
Are overseas matches different from those in Japan?
There's the time difference. The weather is not the same. Las Vegas has especially dry weather, so I'm wondering how I'll do during the weight loss period. However, there's less distraction overseas, so I'm able to concentrate more. I felt that during my Glasgow match.
How will you appeal to the U.S. audience?
The majority of U.S. fans have a good understanding of boxing. I'm hoping to beat the opponent in a way that excites the American audience, with lightweight class speed and tactics.
Do you want to commit to a KO finish in the match?
Considering how things are flowing, that's what I'll be aiming for.
When you are in a boxing ring overseas, are you more aware of your dreams and pride as a Japanese fighter? Or, on the contrary, do you feel more pressure?
Right now, I feel as though I'm carrying all the weight on my shoulders. If I don't win a match of this level now, I think my future will be tough. If I'm able to put on a sensational match in Las Vegas, I believe boxing will become more popular in Japan. There is a dream to this profession, because there are no limits to the amount you can earn in boxing.
Would you say that it's not easy to blaze a new path in the American ring as a Japanese boxer?
To make it in the U.S. is one of my dreams, and it is what I'm aiming for.
You don't appear to have a flamboyant lifestyle. Do you have no intention of flaunting your financial success?
Even now, I don't take on fights according to the paycheck amount. I just don't like it when there are other strong boxers and great champions around. That's why I never ask for the amount of the prize prior to a match.
Do you hope to change the social image of boxing in Japan?
By sending out the message that I want to fight the greatest talent, and also want to aim for unified titles, it will eventually change the way other boxers see things. They may feel pressure, but I believe this is what real boxing is about. With the message I promote, I think boxers will continue to fight stronger opponents, as they're already leaning towards the unification of championship belts. I think this could slowly make boxing more popular in Japan.
Will you continue to fight strong opponents as well as matches against designated contenders?
I'm at a point where there are only strong opponents to fight. Depending on the organization, I may need to fight title matches.
If I want to aim for the undisputed title, I feel it's necessary to do title matches as well.
Do you want to become the undisputed bantamweight champion in all of the four major organizations?
Yes, I do.
How does one become a great champion like yourself?
I don't necessarily have strong skills. I think it's all about momentary inspirations and my thought-out daily training. I'm not making any brilliant moves. My style was established through fundamental daily training.
So, is continuation of basic training the key?
A huge difference can be seen in a person's year, with those who commit to a solid two-hour daily gym training program, versus those who approach it half-heartedly. This doesn't apply to boxing alone, but to everything. I'm very particular about this concept when it comes to my training.
When I'm at the gym, I practice by imagining, not just one but several different opponents I would most likely fight. This allows me some versatility in my motivation.
So, right now, you're visualizing Casimero?
That's right. When I'm not training, I do nothing. I play games (laughs). When others are taking time off, I'm off. [Floyd] Mayweather once said that he trains while other people are sleeping. When others are sleeping, I'm sleeping (laughs).
What is your daily schedule like?
In the morning, I'll train for about an hour and a half, then, in the evening, I train for two to three hours at the Oohashi Gym. But other than that, I'm free. But even if I say that, you probably think I'm putting in hard work even when I'm away from training, right? (Laughs) I'm really not!
Does that mean you have incredible concentration?
Yeah, I think it's about focus.
My father (Trainer Shingo Inoue) always tells me to keep focused. It angers him when I'm not. Naturally, I guess I've become accustomed to concentrating.
Do you have any training methods or secrets on how to develop powerful punches?
I can't throw hard punches unless everything, including my strongest style, punches, my lower body and shoulder movements, are all perfectly in accordance with one another. When training to build powerful punches, I use the punching bag thoroughly. That way, the skill develops naturally.
Do you watch other boxer's matches — even Lomachenko's fights?
Normally, I don't. However, I do watch Lomachenko's. If there is a style I want to incorporate from other fighters, I'll watch their fights.
Do you also watch their training footage?
Yes, I watch their training footage.
Because they train differently?
No, that's not why. Training is the foundation. Only the basics are practiced in training. I watch their basic form, such as footwork and lower body movements.
So if there are things that you can incorporate into your training, you'll watch them?
Yes. Otherwise, I'm not interested.
Who is the boxer you feel you can learn from the most now?
Lomachenko and Oscar Valdez. A little while ago, I would watch Pacquiao and Mayweather's training.
In your personal life, I hear you are quite an ikumen (dads who are actively involved in child rearing).
I don't know if I'm an ikumen, but I will change diapers and take baths with my kids. The ikumen phenomenon is gaining momentum, but it's nothing special. Things are different now compared to 30 years ago. When I hear stories from my parents' generation, the men didn't participate — they were all about their work. I'm home a lot and I see how hard it can get for my wife, so naturally I help out.
(Click here to read the interview in Japanese.)
Interviewer by: Shin Sato