Japan in Shock as Arson at Kyoto Anime Leaves 34 Dead, 34 Injured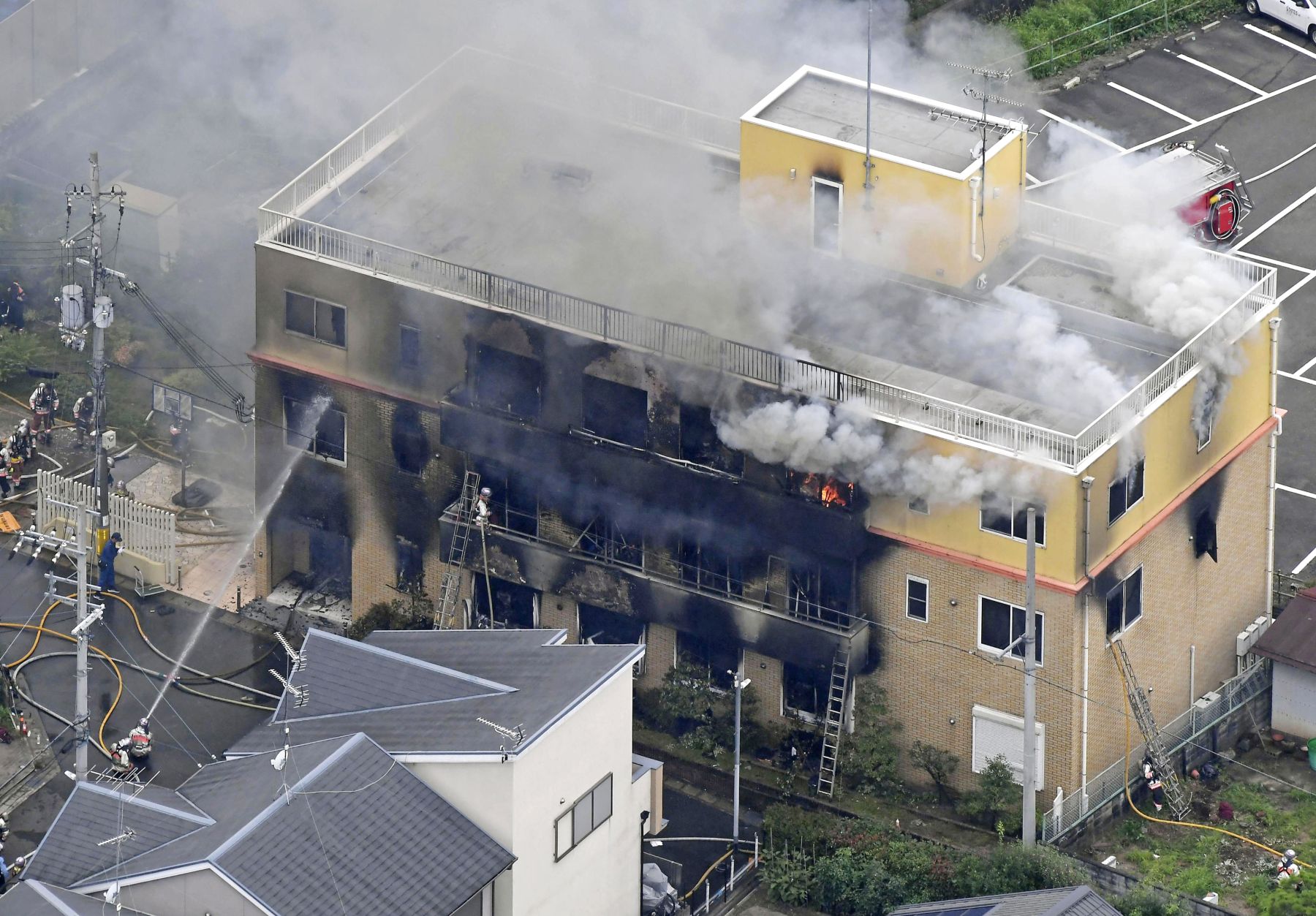 A fire at Kyoto Animation - one of Japan's leading animation studios - discovered mid-morning on Thursday July 18, killed at least 34 people and hospitalized dozens of others, according to Japanese authorities. Police blame arson for the conflagration.
The tragedy, one of the worst mass casualty incidents in Japan in the postwar era, left the ancient capital and tourist mecca of Kyoto and the rest of Japan reeling.
Police say that around 10:30 A.M. on Thursday, a 41-year-old male entered the ground floor of the three-story structure in the Fushimi-ku section of Kyoto and splashed around a flammable liquid believed to be a type of gasoline. He then set the liquid alight before attempting to flee.
The suspect, who is in custody but whose identity police have yet to release, was heard to shout,"DIE!"
According to residents of the area, when detained by local police the suspect yelled, "I was ripped off!"
Police are investigating the fire as a case involving arson and multiple homicides.
Around 70 Kyoto Animation employees are believed to have been in the building at the time the fire broke out. Kyoto Fire Department rescue squads rushed to take survivors to the hospital.
Police had confirmed 34 fatalities with an additional 34 victims critically injured, as of Friday night, July 19.
Kyoto Animation (KyoAni), whose main offices are in Uji City in another part of Kyoto Prefecture, has a close to 40-year history and is known for high-quality productions. The Melancholy of Haruhi Suzumiya, Lucky Star and K-On are among its popular TV animations.
(Click here and here to read the related stories in Japanese.)
Author: JAPAN Forward