[JAPAN SPORTS NOTEBOOK] Hideki Matsuyama Sidelined with a Back Injury
The reigning Masters champion said he expects to be able to participate in the upcoming major in Augusta, Georgia.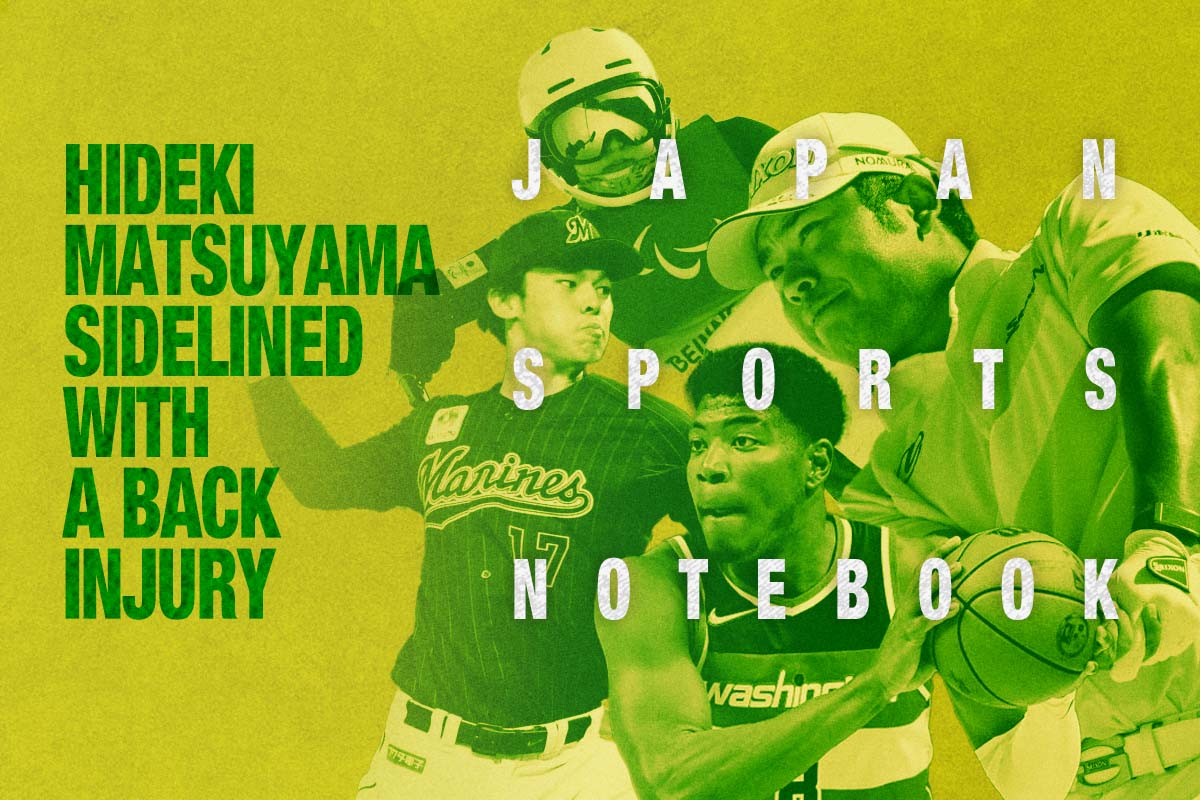 ~~
Hideki Matsuyama is coping with a back injury a few weeks before the Masters begins on April 7 in August, Georgia.

The defending Masters champion pulled out of The Players Championship on Thursday, March 10 less than 40 minutes before his tee time was to begin at 8:40 AM at the TPC Sawgrass' Stadium Course in Ponte Vedra, Florida.

Matsuyama injured himself in the second round of the Arnold Palmer Invitational over the previous weekend. He finished tied for second at 2-under par in the four-day tournament in Orlando, Florida.

"He gutted it out the last three days and received treatment all this week," Bob Turner, Matsuyama's manager, told Sports Illustrated on Thursday. "He only walked the course and chipped/putted for practice this week. This morning he was unable to make a full swing and withdrew."

Earlier in the week, Matsuyama acknowledged that he wasn't able to play golf the way he normally does.
"I'm not getting any better, so I ended up just practicing my short game," Matsuyama, the first Japanese male to win a golf major, was quoted as saying by Golf Australia. "I can't practice full shots very much, but I don't think that's a bad thing. I'll focus on my short game and try to get into a good place."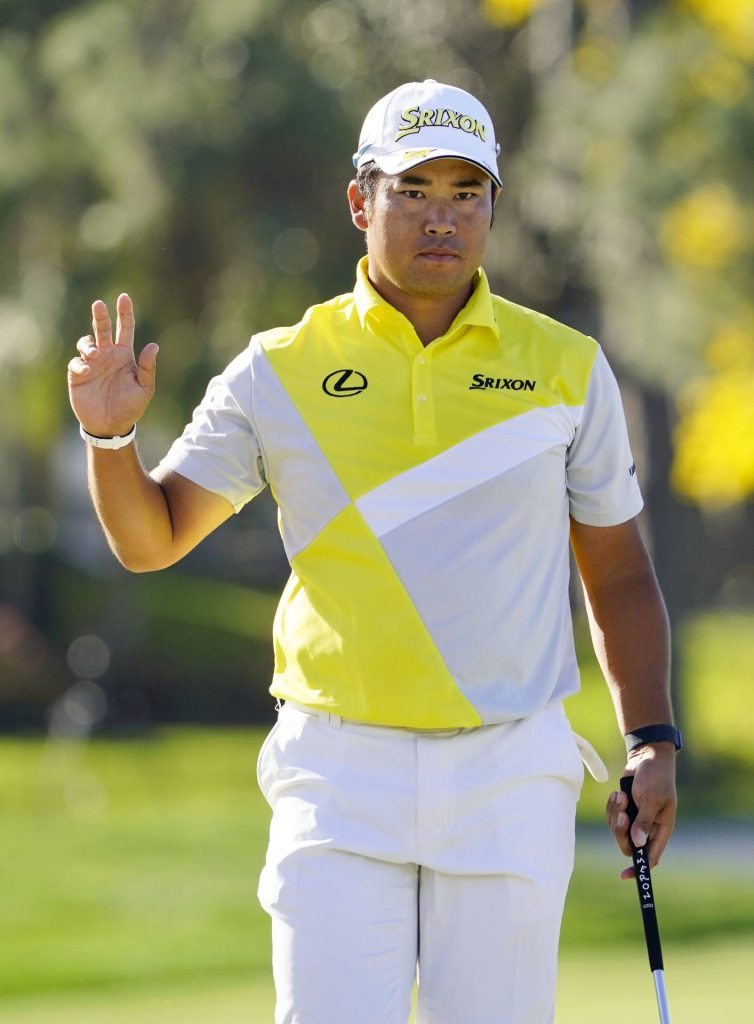 For Matsuyama, how much time away from golf will be necessary?
In the run-up to the Masters, there are four more tournaments after The Players Championship. Is that enough time for Matsuyama to rest and heal from his injuries?

Matsuyama said he felt it was necessary to take a break this week instead of continuing to smack golf balls in Florida. But he expects to return to the links sometime soon.
"I don't want to try and do much being this close to the Masters," Matsuyama said, according to Golf Australia. "Of course I'm thinking about it. I have a couple more tournaments that I'll play between now and then and hopefully I'll be in a good place heading into that week."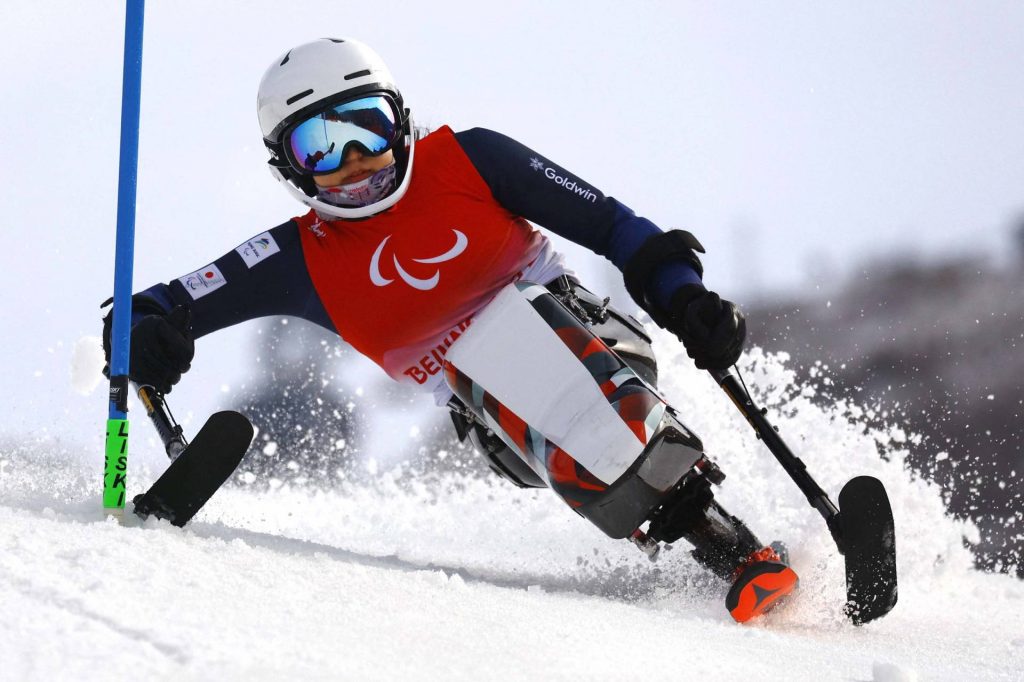 Beijing Paralympics
Skier Muraoka Collects Four Medals in China
Momoka Muraoka had lofty ambitions for the Beijing Winter Paralympics: to replicate her five-medal haul from the 2018 Pyeongchang Games.

The 25-year-old Alpine skier didn't match her medal tally from four years ago, but she enjoyed a stellar overall performance in China, finishing with three gold medals (women's downhill, Super-G and giant slalom) and a silver (super combined).

In Muraoka's last race at the Beijing Games, she placed fifth overall in the women's sitting slalom with a combined overall time of 1 minute, 45.54 seconds. She clocked 53.44 on her first run and was faster during her second trek (52.10) down the ski slope at Yanqing National Alpine Skiing Centre.

Muraoka nabbed her third gold and fourth Beijing medal on Friday, March 11, winning the giant slalom sitting event.

Speaking to reporters after her final Beijing event, Muraoka said she's not disappointed in herself.
"I felt I was able to ski in my own way," the Team Japan delegation captain said, according to Kyodo News. "In that sense, I don't have any regrets and feel accomplished."

As far as looking at the overall experience of the Beijing Games and the time that passed since its predecessor in 2018, Muroka admitted both competitions were positive.
"I was able to experience a lot of growth in the four years between Pyeongchang and Beijing, not just in terms of competing but also in other areas," Muraoka told reporters. "I felt I grew a lot even during the 10 days of the Beijing Paralympics."

RELATED: [JAPAN SPORTS NOTEBOOK] Momoka Muraoka Triumphs In Her First Race Of The Beijing Paralympics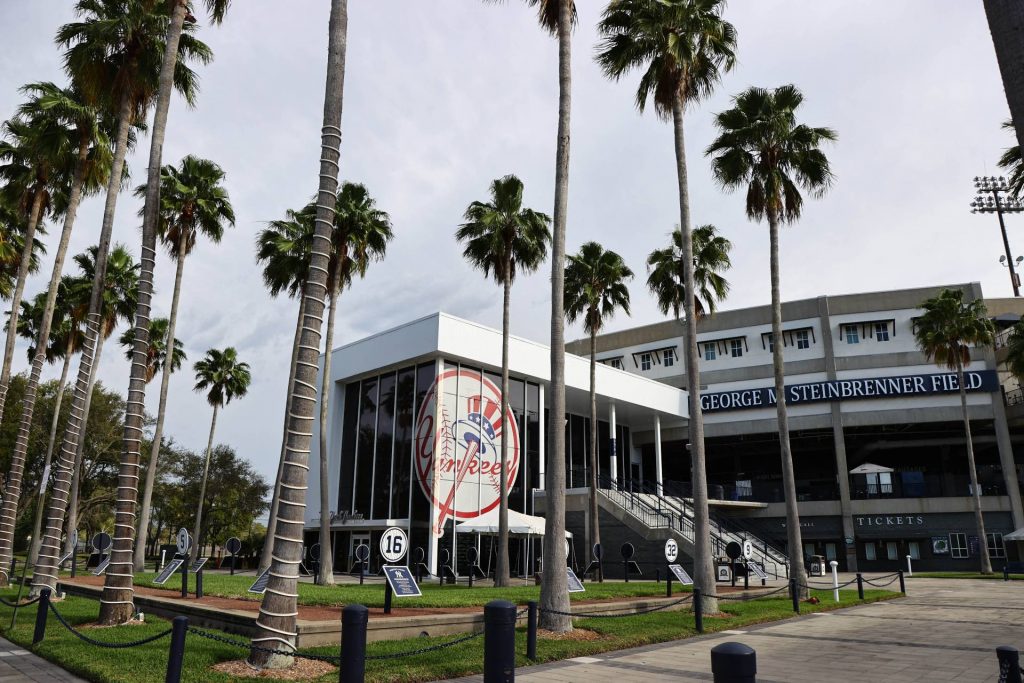 Baseball
MLB Owners, Players Reach Agreement and Spring Training Begins
Ninety-nine days. That was the length of the lockout imposed by MLB owners on players last December, after both sides failed to concur on a new collective bargaining agreement.

Progress was made over the past several days before a final deal was hammered out on Thursday, March 10.

Owners approved the deal by a 30-0 vote after the MLB players' executive board OK'd the deal by a 26-12 vote. As a result, the two sides now have a five-year CBA.
Spring training began on Friday for all 30 MLB clubs in Florida and Arizona. Preseason games begin on March 17.
The 2022 MLB season is set to open on April 7, so fans of Japanese players Shohei Ohtani (Los Angeles Angels), Yu Darvish (San Diego Padres) and Yoshi Tsutsugo (Pittsburgh Pirates), among others, will get to watch them compete in real games in just a few weeks.

Among the specifics of the new CBA are the addition of the designated hitter to the National League (it was instituted by the American League in 1973), reduced intradivision matchups starting next year, the approval of uniform advertisements and a raise in playoff teams from 10 to 12. Full details of the deal are listed in this report on MLB.com.
One of the most interesting items of the new CBA is the agreement to establish an international draft before July 25. The new amateur draft, set to begin in 2024, will be 20 rounds (more than 600 players).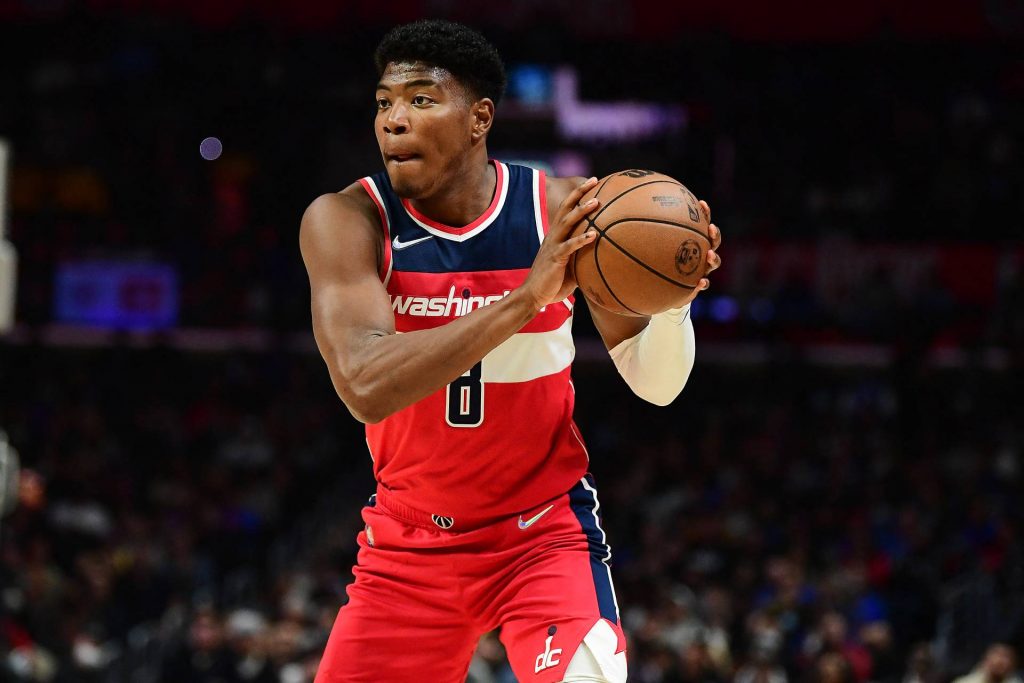 Basketball
Hachimura Making Solid Contributions Off the Bench
Since making his season debut on January 9 in the Washington Wizards' 40th game of the season, Rui Hachimura has now appeared in 24 games through Wednesday, March 9.

The third-year pro is averaging 9.5 points, 3.1 rebounds and 19.1 minutes for first-year head coach Wes Unseld Jr.'s team.

Hachimura hasn't been penciled into the starting lineup this season. Instead, he's been a steady fixture off the bench.

Over the past seven games, Hachimura has had his three best offensive games of the season. He scored a season-high 20 points against the Brooklyn Nets on February 17. He dropped 19 on the Atlanta Hawks on March 4. He put 18 points on the board against the Los Angeles Clippers on March 9.

The Gonzaga University product has made his mark as an outsider shooter of late, knocking down 13 of 21 3-point attempts in his last seven games.

This season, Hachimura is shooting 50% percent from beyond the 3-point arc. The Toyama native made 32.8% percent last season. He shot 28.7% as a rookie.

"He's confident in his shot, he works on it, his teammates are confident, they'll look to find him," Unseld was quoted as saying by NBC Sports Washington earlier this month. "He's shot-ready, he spaces correctly. When you do those two things, the ball finds you. I'd like you to continue to shoot it. It's a great sign for us, but also to see his maturity in the game and see that he's adding another layer."

Check out highlights of Hachimura's 19-point performance against the Clippers below.


Kawasaki Brave Thunders Win 97th Emperor's Cup
The Kawasaki Brave Thunders defeated the Chiba Jets 82-72 in the All-Japan Men's Basketball Championship final on Saturday, March 12 at Saitama Super Arena.

Dynamic guard Yuma Fujii sparked the Brave Thunders with a game-high 25 points. Teammate Matt Janning poured in 19 points and Nick Fazekas added 13 points, eight rebounds and six assists, while Pablo Aguilar notched a double-double (10 points, 11 boards).

For Chiba, the defending B. League champion, Yuki Togashi scored 19 points and handed out 10 assists.


Kawasaki won the tournament, also known as the Emperor's Cup, for the second year in a row.
Fujii, who was named tourney MVP, said his team's triumph was "the result of the players standing on the court doing their job well."
Sixty teams participated in the tournament, which began last September.

Rugby
Brave Blossoms to Host Four Summer Test Matches
It's shaping up to be a busy summer for the Japan men's national rugby team.

The Brave Blossoms will face the Uruguay national team on June 18 at Tokyo's iconic Chichibunomiya Rugby Stadium, then play the South American squad again on June 25 at Mikuni World Stadium in Kitakyushu, the Japan Rugby Football Union announced earlier this week.

Japan is also set to play host to France on July 2 at Toyota Stadium in Aichi Prefecture and July 9 at the New National Stadium in Tokyo.

"We are delighted to welcome Uruguay back to Japan for this historic test match series," JRFU President Shigetaka Mori said. "The Uruguayan team are always a force in the Americas Rugby Championship and have qualified for their fifth Rugby World Cup next year in France.

"There is great respect for Uruguay among Japanese rugby fans following their heroic 30-27 victory over Fiji in Kamaishi [Iwate Prefecture] during Rugby World Cup 2019. Played at one of Japan's most iconic rugby venues, this dramatic and exciting match made a huge impression on our fans and is remembered as one of the highlights of the tournament."
RELATED: Kamaishi City Takes Another Step Toward Recovery By Playing RWC 2019 Host
Japan takes a 2-1 record into its summer matches against Uruguay, with a pair of home victories in August 2015 (40-0, 30-8) and a road defeat in April 2005 (24-18).

France has nine wins in 10 matches against Japan, dating back to 1973. The teams played to a 23-23 draw in their last encounter in November 2017 in France.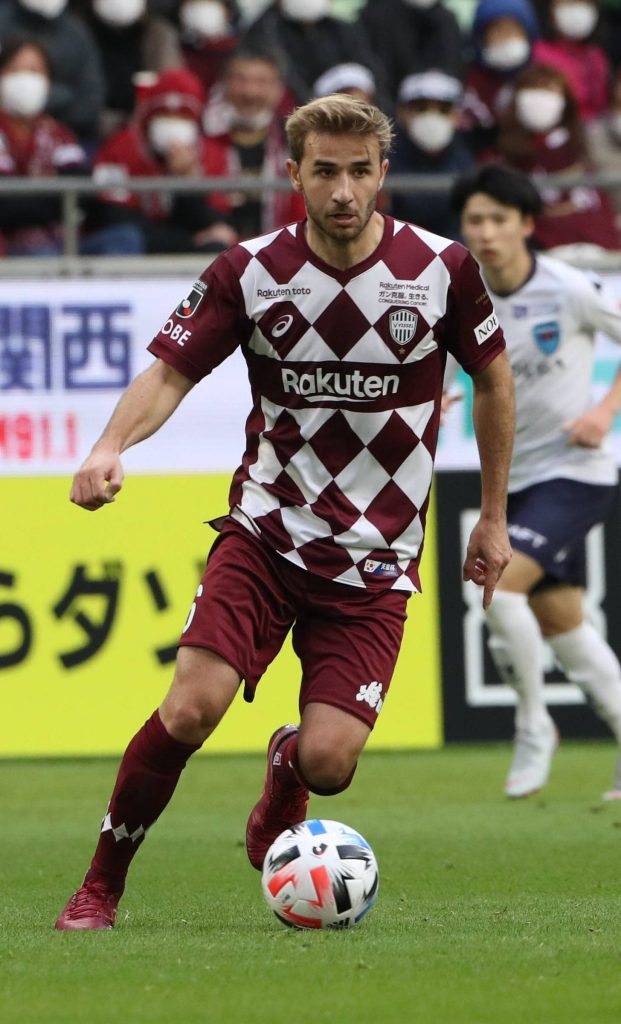 Soccer
Vissel Kobe's Samper Energizes Club with Hustle, Tackles
Goals are celebrated and chastised by soccer fans. Who scores, of course, determines the reaction.

Pinpoint passes leading to goals often result in boisterous chants and claps from a goal-producing team's fans. Lower on the totem pole of excitement or ridicule is the reaction to tackles. But tackles are an essential, aggressive part of the game, and require positioning and timing to execute.

Vissel Kobe midfielder Sergi Samper is the J. League's leader in tackles (18) through Saturday, March 12. It's a sign of his commitment to taking away offensive opportunities from Vissel's opponents.

Samper, a 27-year-old Spaniard, began his career with Barcelona's "B" squad in 2013. He's played for Vissel since 2019. He's appeared in five of Vissel's six J. League matches this season.

Watch Vissel's No. 6 in action and you'll see him force the ball from his foes with hard-earned slide tackles and back tackles. These are fundamentally sound plays that end possessions and disrupt opponents' offensive tactics.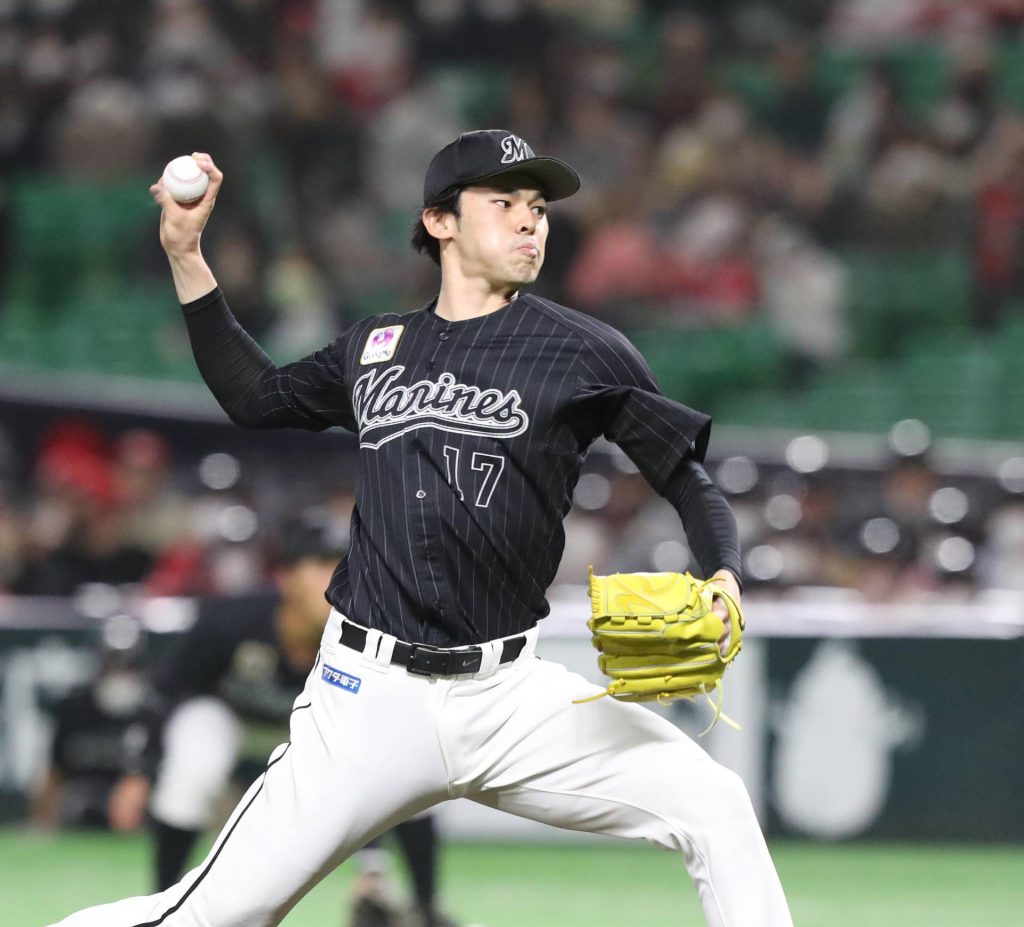 Quote of the Week
"It's been 11 years but I cannot easily erase the agony and sadness I felt at the time. … I've been able to dedicate myself to baseball thanks to the support I've had. I only have the sense of gratitude to those who supported me."
―Chiba Lotte Marines pitcher Roki Sasaki, 20, reflecting on his memories of March 11, 2011 on the 11th anniversary of the Great East Japan Earthquake, Kyodo News reported. Sasaki's home in Rikuzentakata, Iwate Prefecture, was destroyed on that day.


Author: Ed Odeven
Follow Ed on JAPAN Forward's [Japan Sports Notebook] here on Sundays, in [Odds and Evens] here during the week, and Twitter @ed_odeven, and find him on JAPAN Forward's dedicated sports website, SportsLook.