'Kitchen Car' Whale Cuisine: A New Generation Meets Its Whaling Culture
"It makes me really happy when someone tries whale for the first time and says 'this is really good!" ーRajiku chef Takatoyo Itahana.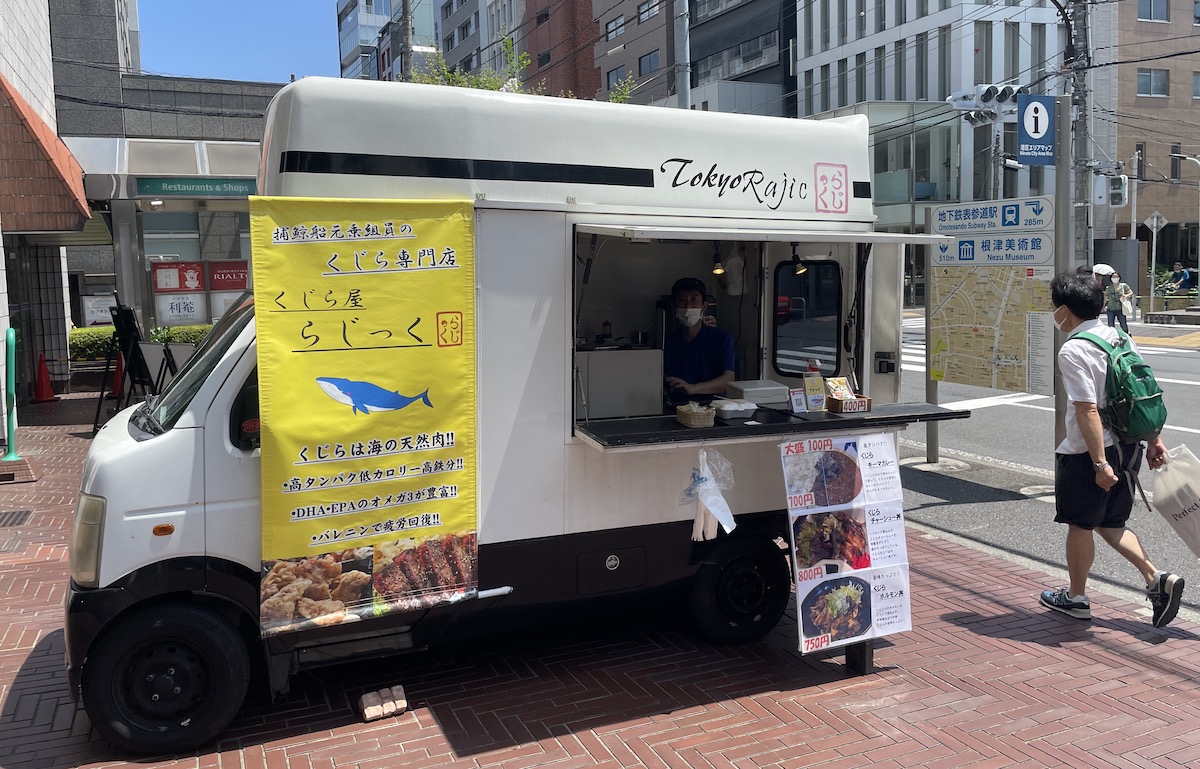 Tokyo is experiencing somewhat of a boom in food trucks, where they are known as "kitchen cars."
Small fleets of the wheeled restaurants surround buildings at lunchtime and on weekends. And office workers line up alongside students and random passersby for "bento" set lunches and "donburi," various cooked dishes served atop steaming bowls of rice.
I live in a remote fishing village, where the food is fresh and local, but slightly repetitive. So I always make time to eat at an exotic kitchen car when I'm in the city.
I also study whaling and whaling culture, so when a friend tipped me off to one that served "street gourmet whale," I didn't hesitate.
On a recent Saturday when the whale truck surfaced in Tokyo, I took the students from one of the college courses I teach on a trip to Tokyo's posh Aoyama district. There were food trucks scattered throughout the neighborhood, but we were looking for the only one in the country that serves cetacean.
We knew it was lunchtime when, in front of an "ikebana" flower arranging school, we found a small white truck with a giant picture of a baleen whale on the front.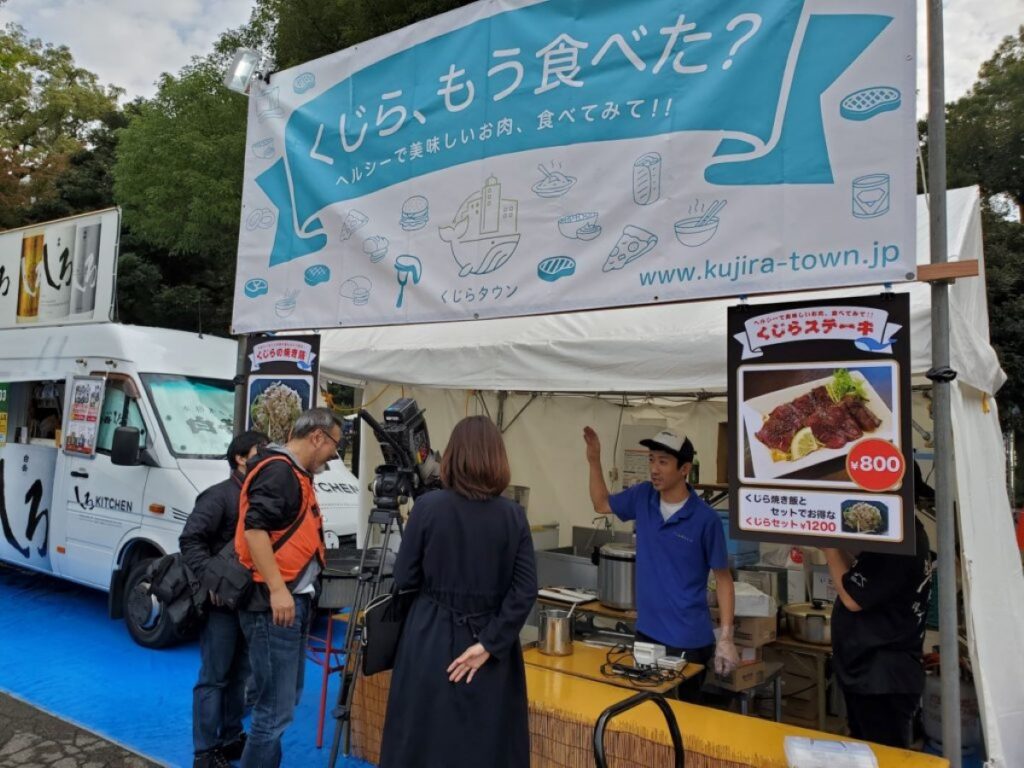 Lunchtime Introductions
As an American who previously taught at a United States university, I am very aware of how repugnant the idea of consuming whale is to many in the West. I made sure that the group of students knew that the meal was totally optional, and as we were in central Tokyo there were plenty of other possibilities around.
Of the 10 students in my class, all opted in for a whale lunch. Only two had eaten whale meat previously.
I had spoken to the proprietor and chef, Takatoyo Itahana, to tell him we were coming. He popped out of his tiny kitchen to greet us with a big smile.


(You can read the rest of the article at this link Check out Whaling Today for deeper and unique insights into Japanese whaling culture, whale conservation efforts and sustainable whaling.)


This article is published in cooperation with the Institute of Cetacean Research in Japan. Let us hear your thoughts in our comments section.


RELATED:
Author: Jay Alabaster