Live Streaming Brings Revival of Popular 'Fuun! Takeshi's Castle'
TBS aims for a global strategy with Amazon Prime's revival of their show that was popular 30 years ago, as it and other Japanese companies move to streaming.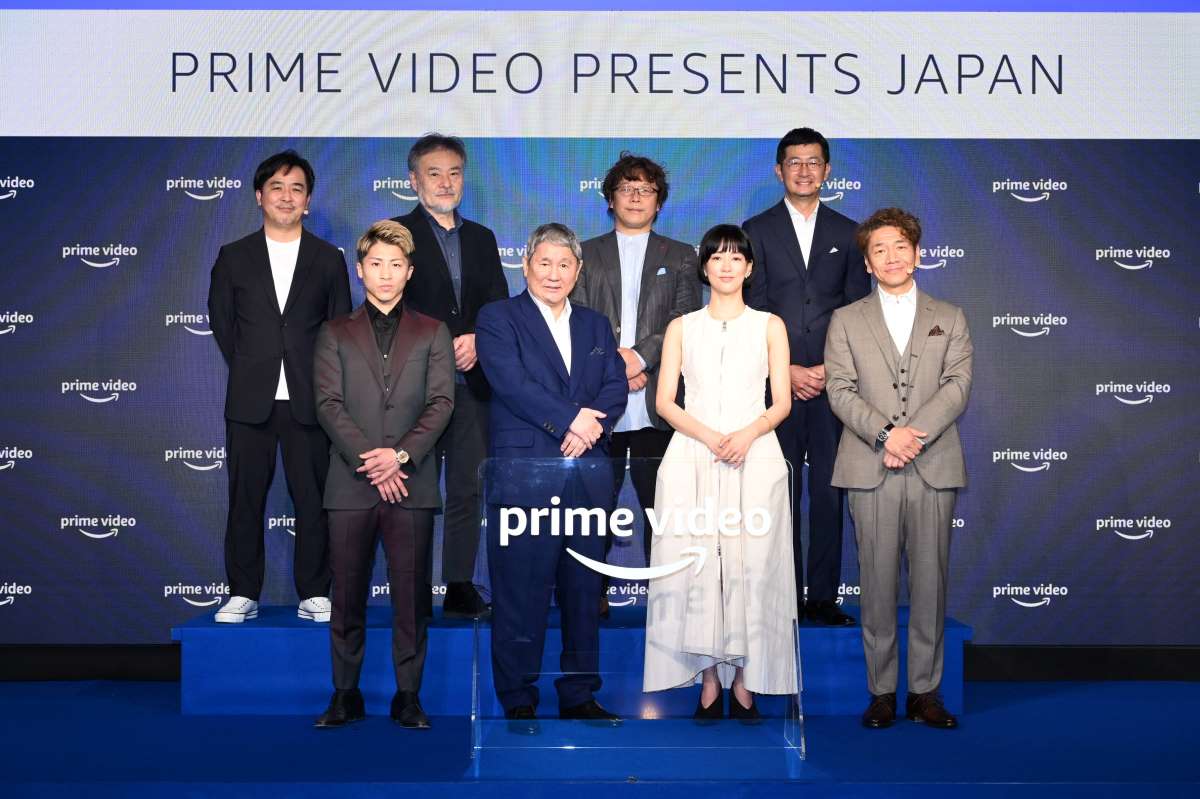 Variety TV shows and projects that were popular in the past are being revived on internet streaming services. In March, Amazon Prime Video announced that they were rebooting Fuun! Takeshi's Castle, a TBS show that was popular thirty years ago.
Netflix is also preparing to stream the second season of The Future Diary, another TBS show. TBS's progressive global strategy is what is propping up this popular content and pushing it to become available on streaming sites.


Excitement Builds
"Fuun! Takeshi's Castle is back! That's great. I really looked forward to watching it every week," said Shinya Ueda of comedy duo Cream Stew.
The show "Prime Video Presents Japan" was held in March 2022 to explain TBS's strategy and future lineup. Ueda was acting as the emcee of the event.
As the Fuun! Takeshi's Castle reboot was announced, he couldn't hide his excitement. Takeshi Kitano, who plays the part of the count who owns the castle on the show, appeared to grace the stage for the announcement.


Fun and Laughs for a New Age
Fuun! Takeshi's Castle was an action-based variety show that aired from 1986 to 1989. Non-celebrities would compete for prize money as they attempted to storm Takeshi's castle.
Watching them attempt challenges like the "Dragon Lake," which had to be crossed by running over stepping stones, and the "Strait of Gibraltar," which required crossing an unstable rope bridge, made the show quite popular.
The show was a huge hit globally and was broadcast in over 150 countries like the United States, the United Kingdom, Australia, and throughout Latin America, often being called "Takeshi's Castle". Many countries also adapted the format for their own versions, using local cast members and participants.
The reboot of the title to be streamed next year will be the Amazon Original "Revived! Fuun! Takeshi's Castle" (tentative). Details about the show or the budget have yet to be announced, but TBS will be producing the show.


Streaming, Not Televising
Why did TBS choose to revive it on an internet streaming service and not as a regular TV broadcast? Shinjiro Watanabe, head of the DX Strategy Department, DX Business Bureau, Overall Editing Headquarters, explained: "Takeshi's Castle continues to be popular overseas. Since this is an era where we have a global platform, we are working hard with the goal of transmitting our shows to the world."
TBS Holdings is a shareholder of and operates the streaming service Paravi, which is a competitor of Prime Video. However, Watanabe explained, "Paravi is a domestic service. If we team up with Amazon or Netflix, we can bring TBS content to the world."


It's Time to Sow Seeds
TBS has previously shared a reboot of past popular content on streaming sites with the intent of reaching international audiences.
The Future Diary was set up as a Netflix series that started streaming globally in December 2021. The company has since announced that Season 2 will be available starting May 17, 2022.
The theme is a romance reality show that originally aired as part of the TBS variety show, Un-nan no Hontonotokoro! Similar to Fuun! Takeshi's Castle, it had previously been popular overseas, so they offered it to Netflix because it's a global service.
Other key commercial networks beyond TBS are also offering their original programs to global streaming services before they air on TV. For example, starting in 2015 Fuji TV has been airing their latest drama programs on Netflix.
The popular long-running Nippon Television show Hajimete no Otsukai became popular on Netflix under the title Old Enough!, and the network has announced that they will proactively develop and produce more shows for international streaming.
RELATED: [Gamer's World] 'Old Enough' to Overcome Impossible Challenges
Looking Into the Future
With these trends in mind, Watanabe is looking at South Korea's Studio Dragon as a role model for TBS' proactive plans for global expansion. Studio Dragon's programs have become international hits on Netflix, such as the drama Crash Landing On You, which was also a massive hit in Japan. As a result, Studio Dragon's name has become famous throughout the world.
What is TBS' vision of the future? Watanabe says, "We need fans around the world in order to make an environment where it is easy to create works on a larger scale than we do now.
"I think right now is the time to sow the seeds for that environment."


RELATED: Get Ready for Netflix's Cowboy Bebop Live Action, Streaming from November 19 (2021)
(Read the report in Japanese at this link.)


Author: The Sankei Shimbun