Minamiaso Dome Houses, A Place of Peace and Healing, Reopens on June 1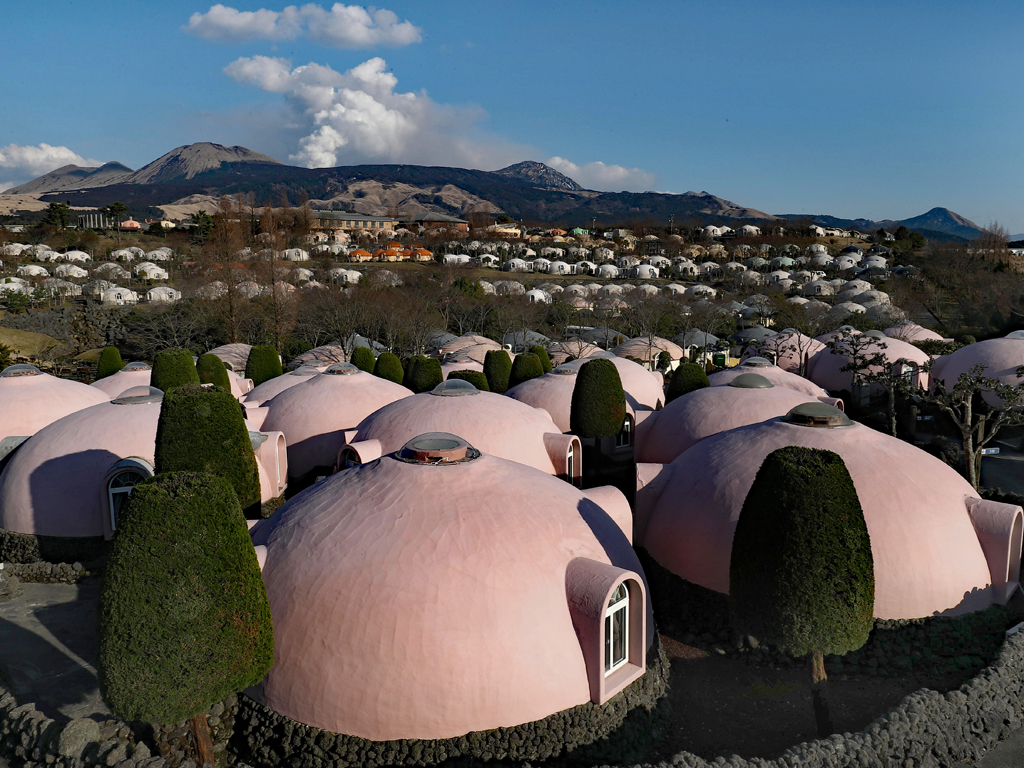 One can't help but spend a few moments admiring the fairytale world: dome-shaped lodgings resembling overturned bowls dot the vast landscape.
Aso Healthful Forest is a wellness facility located in Minamiaso, Kumamoto prefecture, where guests can exercise, enjoy hot springs, and interact with animals on the huge premises equal in size to 21 Tokyo Domes. The residential accommodations area of Aso Farm Village is lined with 450 big and small dome houses.
The area was ravaged by shocks of seismic intensity in the upper 6s during the Kumamoto earthquakes in April 2016. Although the surrounding houses and roads were severely damaged, the dome houses remained intact.
The dome structures are made of expanded polystyrene, which is styrofoam processed for use as building material. They are lightweight, with excellent durability and special pliability for absorbing earthquake shocks. After the earthquakes, the facility received many visits from government officials and inquiries regarding the use of the dome houses as a second home.
Aso Healthful Forest accepted up to 650 earthquake victims at one time after the 2016 quakes, providing safe lodging until the victims were able to move into their official temporary housing. Guests felt relieved to have their family's privacy protected, unlike the open spaces of the evacuation shelters.
The dome houses brought healing to the earthquake victims, and it all started with the property owner's desire to create a peaceful space for living without corners.
The facility has been closed due to concerns about the spread of the novel coronavirus, but has announced plans to reopen on June 1, taking measures to ensure safe social distancing and coronavirus avoidance practices.
(Click here to read the article in its original Japanese.)
Author: Kota Kiriyama, The Sankei Shimbun Photojournalism Department