OBITUARY | Pele: The Legend Who 'Showed Respect for Japan's Soccer'
Journalist Hiroyuki Kagawa remembers Pele "feeling pleased that the popularity of soccer, Brazil's number one sport, was surging in Japan."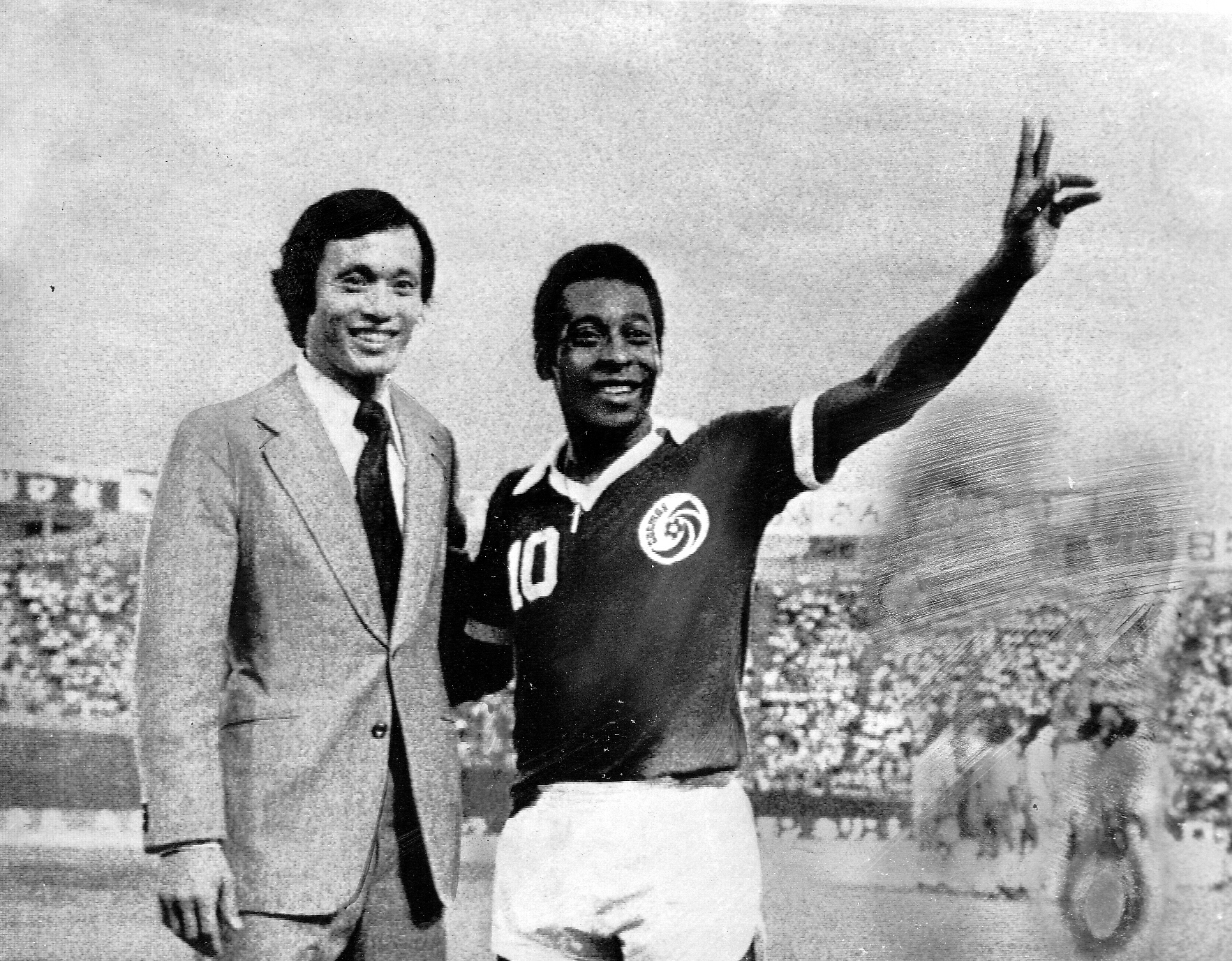 Pele, the former Brazilian national soccer team leader known by his nickname "O Rei" (The King), passed away on Thursday, December 29. He was 82.
The soccer legend had a special feeling of friendship toward Japan. When a farewell match was held for Japanese soccer hero Kunishige Kamamoto in 1984, Pele was there. Though seven years had already passed since his own retirement, he willingly agreed on "friendship participation" in the match.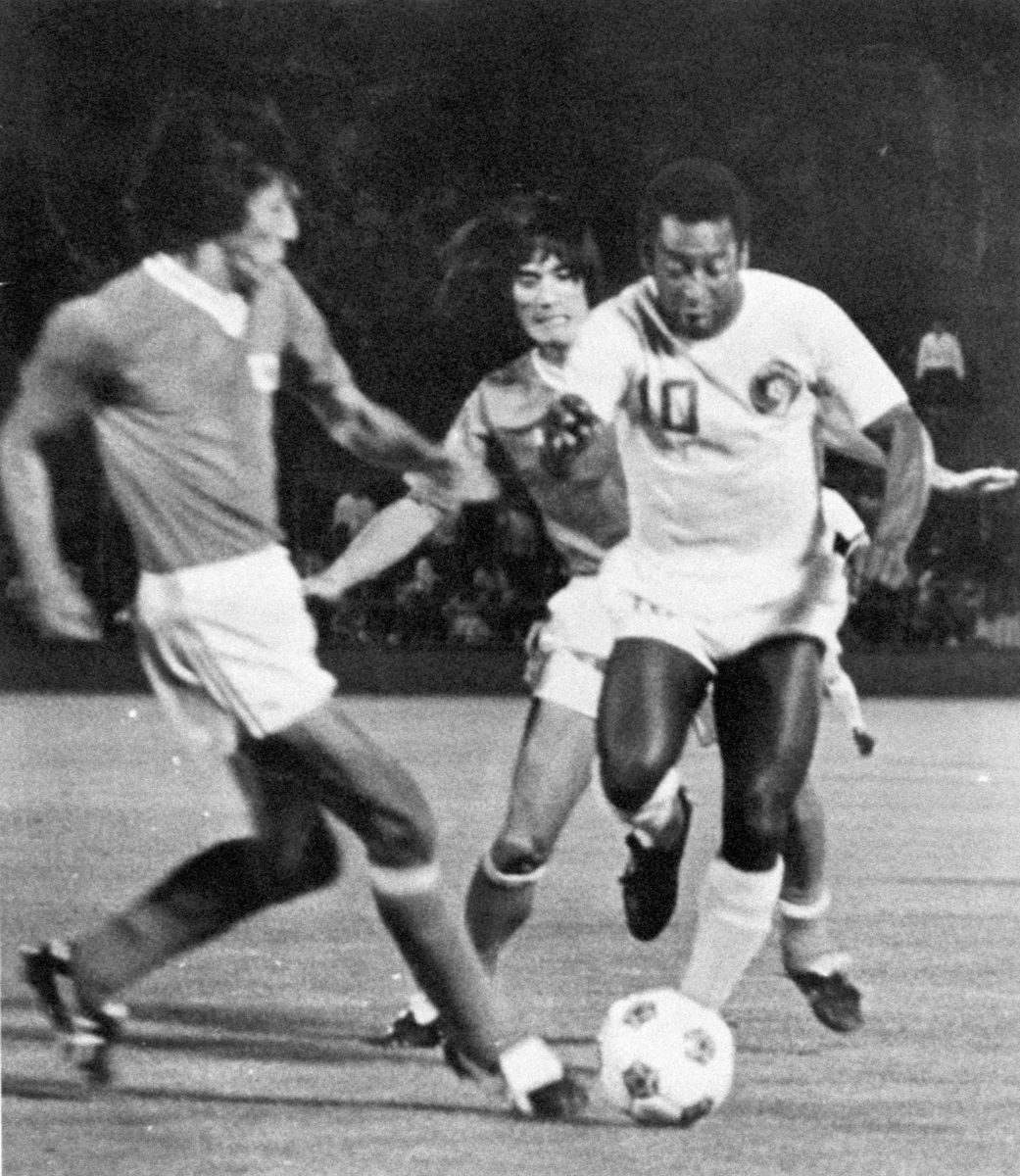 Pele's Deep Attachment to Japan
Soccer writer Hiroyuki Kagawa, now 98, helped make the visit to Japan by Brazil's revered sporting icon a reality. Reminiscing fondly, he recalled that Pele "had a strong attachment to Japan." Pele was "pleased that the popularity of soccer, Brazil's number one sport, was surging in Japan," he noted.
The send-off match for Kamamoto was sponsored by his team's parent company, Yanmar Diesel (now Yanmar Holdings) at the old National Stadium in Tokyo. Then known as Yanmar Diesel in the Japan Soccer League, now the J.League squad is known as Cerezo Osaka.
Another special guest invited for the retirement match was Wolfgang Overath, the former West German national team player and World Cup champion.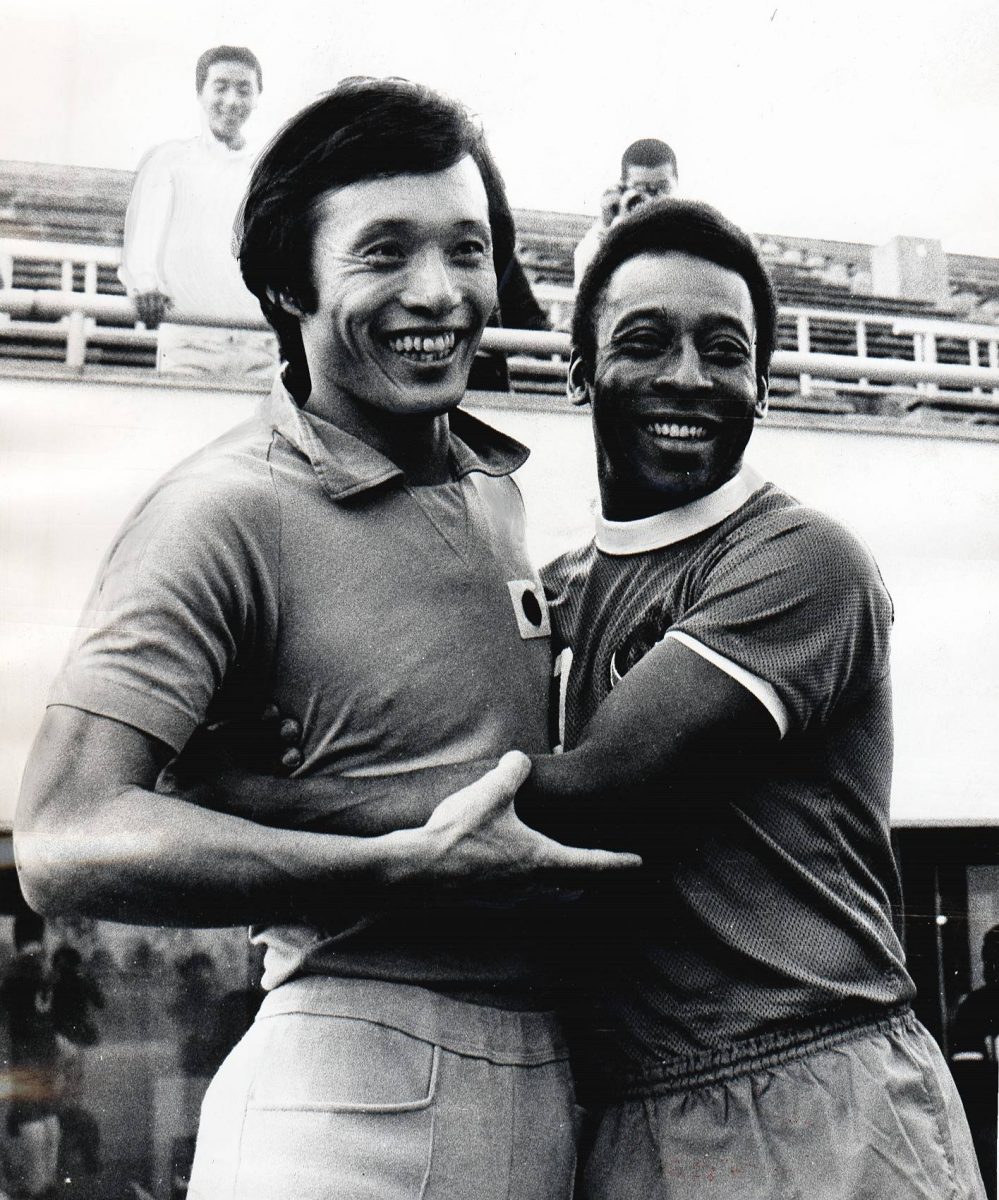 Three-Hour Solo Press Conference
A joint news conference was arranged for Pele and Overath upon their arrivals in Japan. Overath's plane was delayed, however, leaving Pele to appear alone before reporters. He spent the next three hours answering their questions and showing no displeasure.
Kagawa, who was involved in making arrangements for the news conference, cited a Brazilian official's surprise.
"If I wanted him to hold a three hour press conference in Brazil, it would cost an enormous amount of money," the official said. As if to emphasize the point, he added, "I'm impressed."
Flocks of children flocked to the hotel where Pele stayed in Tokyo, waiting to ask for Pele's autograph. "He had the children line up in the hotel lobby and worked his way down the line, signing his autograph one at a time," Kagawa recalled.

"Pele loved Japan and Japan loved Pele. He cared about his Japanese fans," said Kagawa. Then he added with gratitude, "The global star was kind enough to treat Japanese kids with sincerity."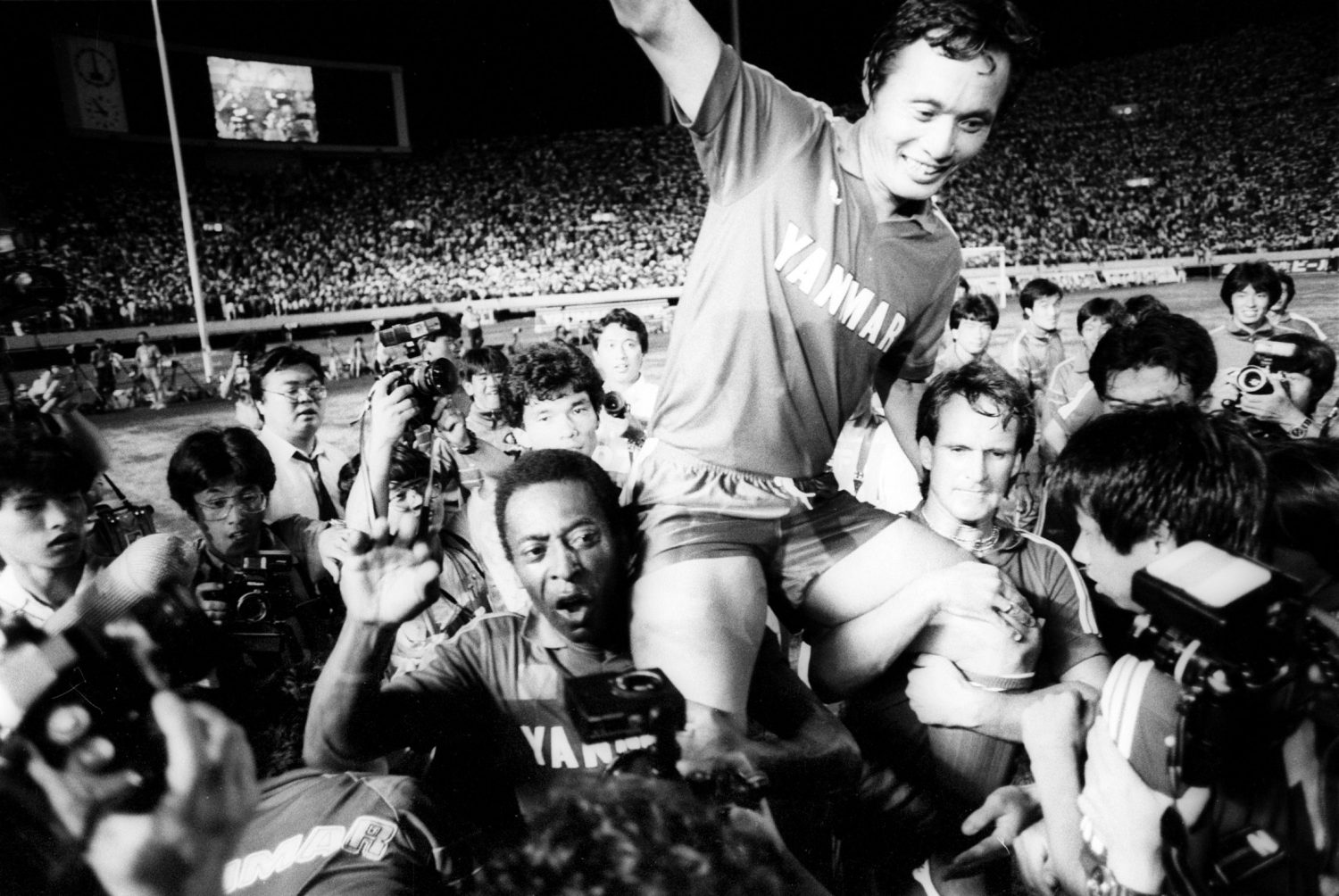 Boosting Soccer in Japan
At the close of the farewell match, Pele and Overath hoisted Kamamoto onto their shoulders. Pele was completely humble and gentle, showing his respect for the top Japanese striker, recalled Kagawa.

The longtime journalist went on, reminiscing. "Pele, the world-renowned soccer legend, treated the developing sphere of Japanese soccer with sincerity," he said.
"The soccer world of Japan owes Pele a great debt. He was not only a soccer legend, but also a wonderful human being."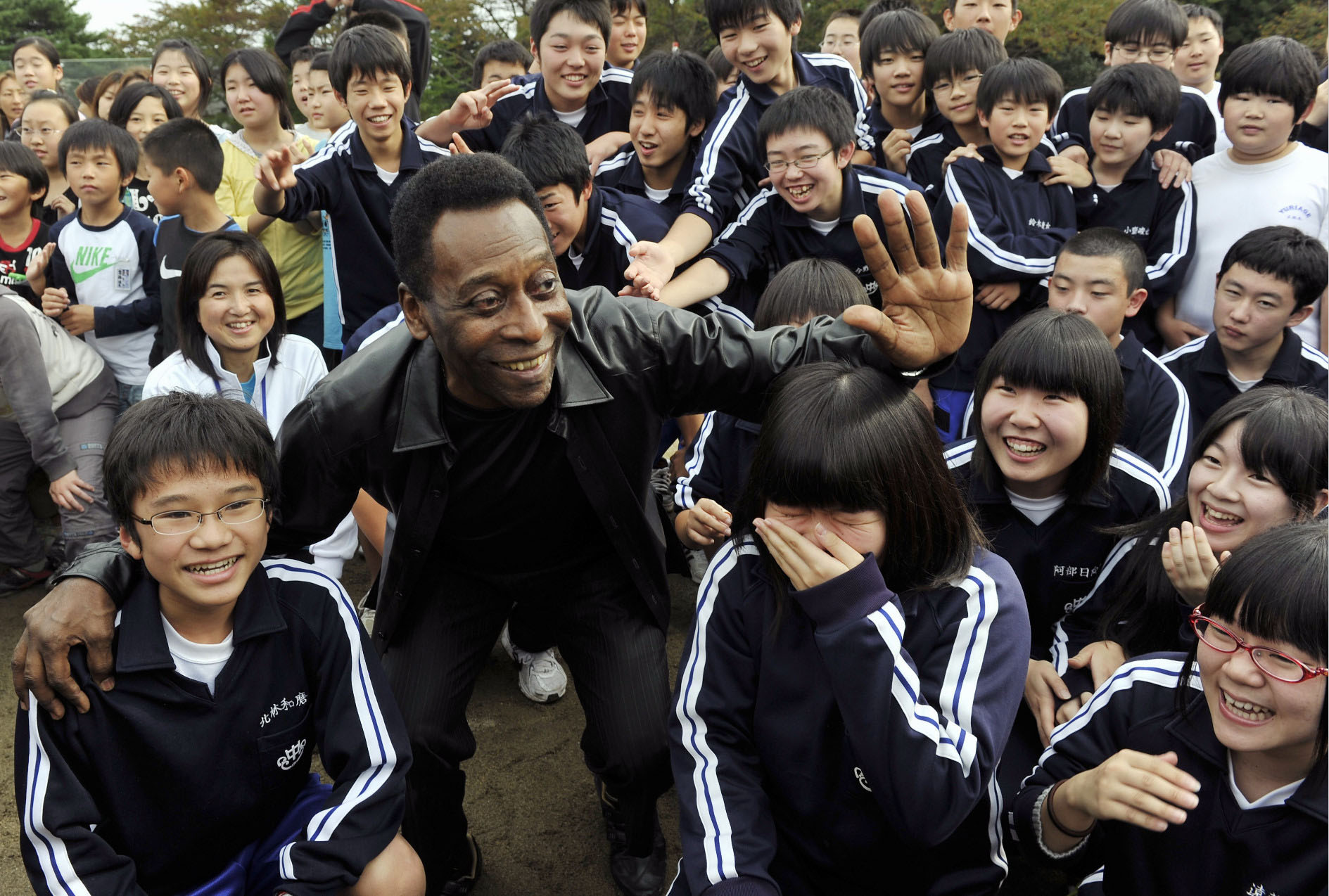 RELATED:
(Read the obituary in Japanese at this link.)

Author: Nobuyuki Kitagawa