Sample Food from Studio Ghibli's Spirited Away at Awesome Exhibition and Cafe in Tokyo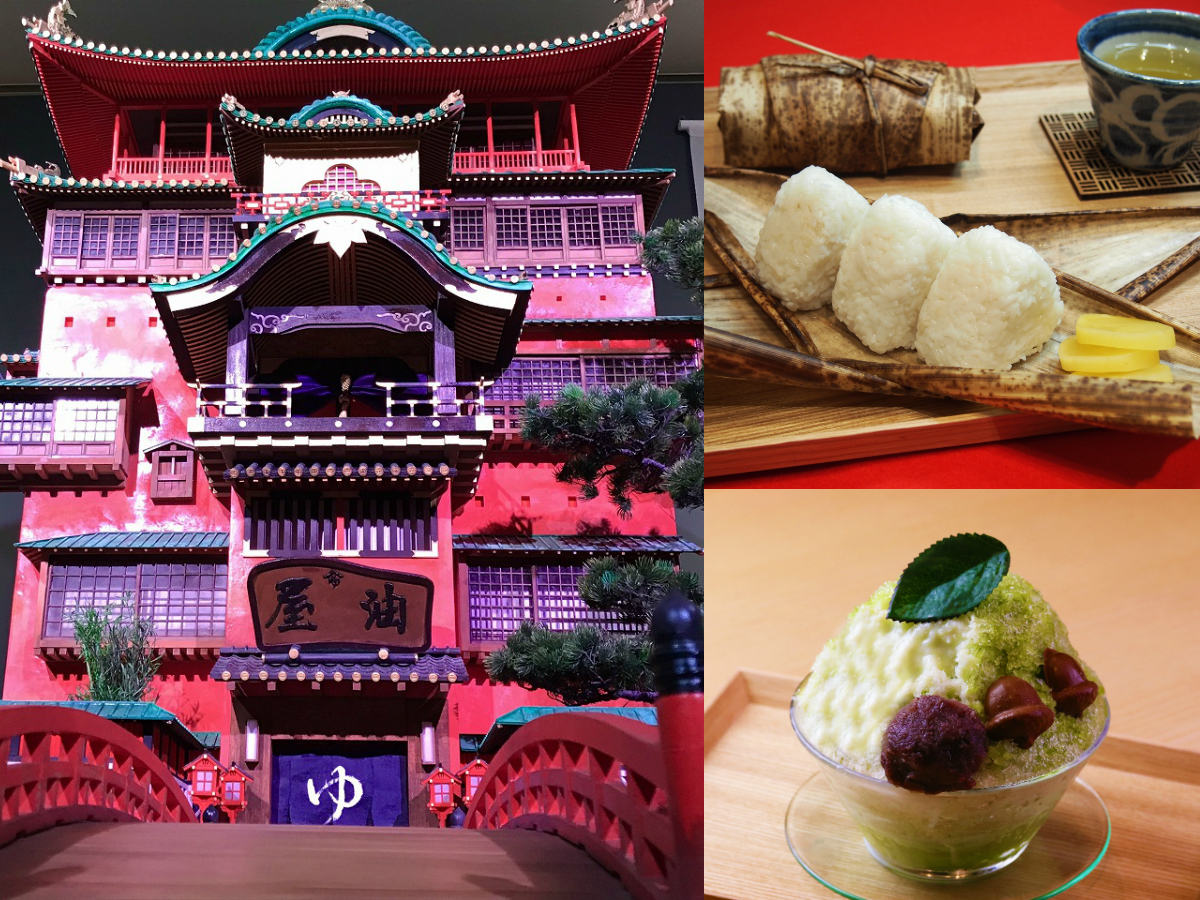 In January, the first Studio Ghibli exhibition in Tokyo for 3 years was announced to open in April. It's a collaboration between the powerhouse animation studio, and anime producer Toshio Suzuki, who is one of their co-founders and former presidents.
The exhibition itself will touch on Toshio Suzuki's contribution to the magical worlds of Studio Ghibli, with a special focus on his 'words', including some original illustrations and calligraphy.
But an exhibition in Japan would not be complete without a cafe with themed food to placate the eyes and stomachs of super fans. As such, the organisers have announced a collaboration cafe to be held at the venue.

The menu contains items inspired by motifs from the films, as well as a recreation of the food from a famous scene of Spirited Away.
The 'Jet Black Sesame Seed Rice Ball and Tea' set resembles the adorable soot sprites seen in both Spirited Away and My Neighbour Totoro, complete with a sprinkling of the little star shaped sweets, called konpeito, that they collect in Kamaji's boiler room. The frothy matcha looks like it would go perfectly with this treat.
The rest of the article can be viewed on our partner's website, grape Japan at "Sample Food from Studio Ghibli's Spirited Away at Awesome Exhibition and Cafe in Tokyo."