Shows Postponed, ONE OK ROCK Releases Live Concerts on YouTube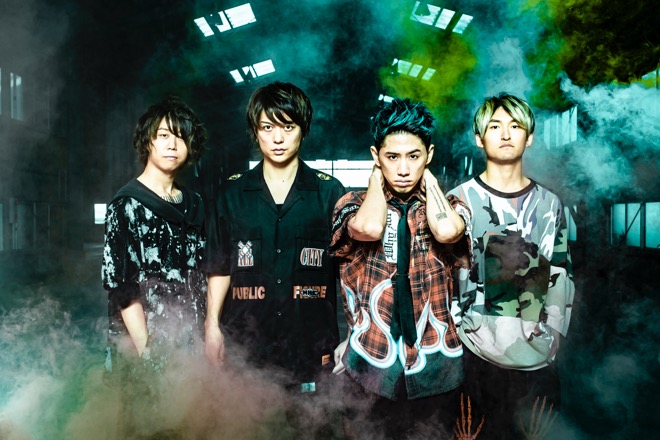 ONE OK ROCK will make their previous live concert videos on YouTube free to watch beginning April 17, exactly a month after the band "regretfully" announced the postponement of shows due to the coronavirus pandemic.

Lined up are videos of live concerts held in Japan going back as far as 2014.
The first to stream on Friday, April 17, at 11 P.M. JST (10 A.M. EDT, 3 P.M. BST), is Mighty Long Fall at Yokohama Stadium from 2014.
April 17 is also the birthdate of OOR frontman Taka.
With the growing uncertainty caused by the coronavirus pandemic, ONE OK ROCK were forced to postpone their planned Eye of the Storm concert in Nagoya (originally for March 31 to April 1), as well as their Asia tour, which was scheduled for 10 shows in seven countries (April 25 to June).
According to how the worldwide crisis will unfold, the band said events "may have to be relocated to different venues or cancelled entirely."
Six concerts will be available internationally for individual release from the band's official ONE OK ROCK YouTube channel until the end of May, as announced by the band.
Each concert will be published as a Premiere Release on YouTube, meaning fans can set a reminder to watch the concert simultaneously with everyone around the world.
The videos, however, will not remain on archive, so it will be a once in a lifetime opportunity.
Below is the schedule:
1. April 17, 23:00 (JST)
ONE OK ROCK 2014 "Mighty Long Fall at Yokohama Stadium"
2. April 25, 23:00 (JST)
ONE OK ROCK with Orchestra Japan Tour 2018
3. April 29, 23:00 (JST)
ONE OK ROCK 2015 "35xxxv" JAPAN TOUR
4. May 14, 23:00 (JST)
ONE OK ROCK 2017 "Ambitions" JAPAN TOUR
5. May 23, 23:00 (JST)
ONE OK ROCK 2016 SPECIAL LIVE IN NAGISAEN
6. May 31, 23:00 (JST)
ONE OK ROCK 2018 AMBITIONS JAPAN DOME TOUR
On March 17, ONE OK ROCK told "our loyal fans" on their official social media accounts: "We sincerely apologize…. As we consider the safety of our fans and all related parties involved to be of the utmost importance, this decision has been made." (Read the announcement in Japanese here.)
Author: JAPAN Forward