Sri Lanka's Economic Crisis Threatens Indian Ocean Regional Security
Sri Lanka, a nucleus of the Indian Ocean region and the free and open Indo-Pacific, faces unprecedented instability in the wake of Chinese financial entanglements.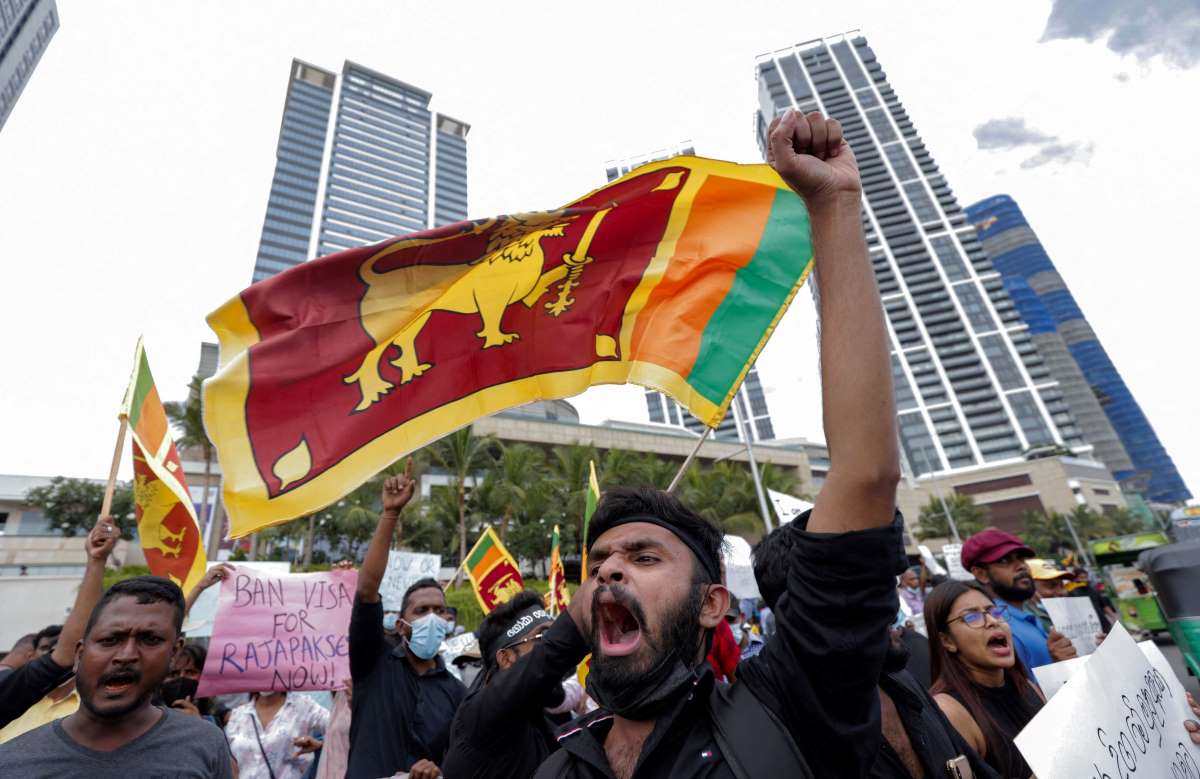 UPDATED April 12, 2022:
Sri Lanka announced on April 12, 2022 that it was temporarily suspending payments on its $51 billion external debt. Running out of foreign exchange to import desperately required essential goods including food, medicines, and fuel, the Sri Lankan finance ministry has said that creditors, including foreign governments, are "free to capitalize any interest payments due to them."

South Asia's island nation of Sri Lanka, now staring at its worst economic crisis in decades, is on the brink of bankruptcy.
The small, strategically-located island in the Indian Ocean Region (IOR) has struggled to emerge from years of civil war that ended in 2009 and a the series of terror bombings in 2019. Now overwhelmed with debt, the Sri Lankan economic nightmare is worsening by the day with medicinal shortages, lack of basic food supplies, a lack of fuel, and 10-hour long power cuts.


Driving the Crisis
Its national debt looms large. Sri Lanka has to repay about $4 billion USD worth of debt in 2022, including a $1 billion USD international sovereign bond (ISB) maturing in July. However, its foreign currency reserves have dipped to $2.31 billion USD as of the end of February.
Colombo's largest slice of borrowing is from foreign creditors via ISBs, which account for 36.4 percent of the total external foreign debt. Through repeated cycles of borrowing since 2007, Colombo has piled up $11.8 billion worth of debt through these ISBs.
Traditionally a nation dependent on large-scale imports for its most essential needs, the lack of foreign currency makes Colombo now incapable of paying for vital supplies. The current situation across the country is dire, with shortages of staples ranging from medicines to cement, including food and fuel, and prices rising out of control.
Sri Lanka's population of 22 million is struggling to find even the most basic necessities like rice, milk, and kerosene. The fear of rioting over these items has propelled the deployment of armed forces to oversee fuel distribution in many places.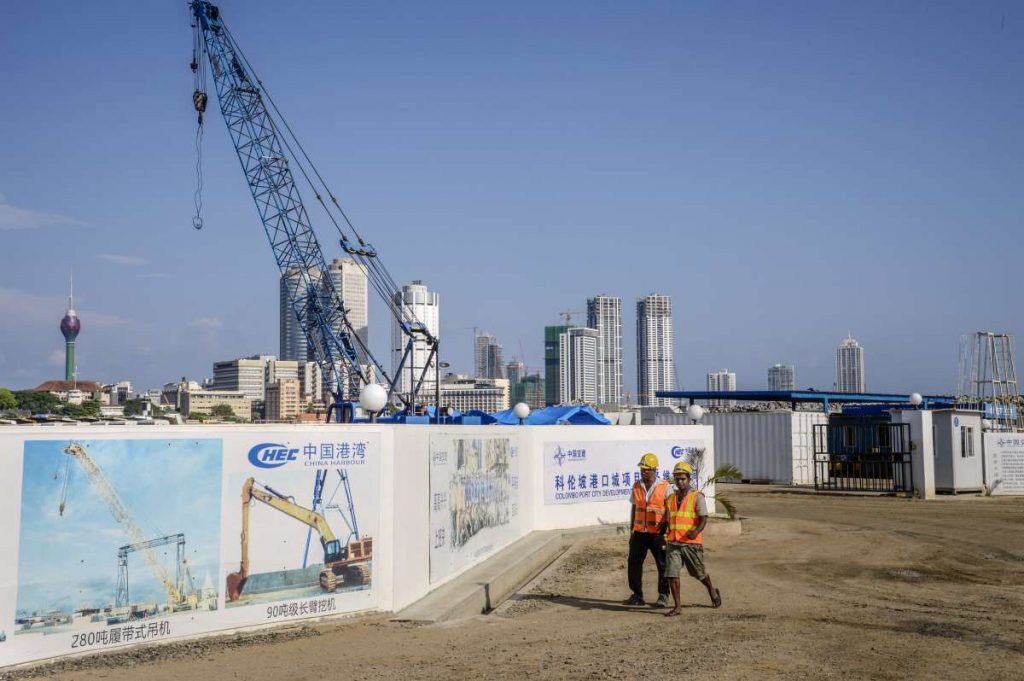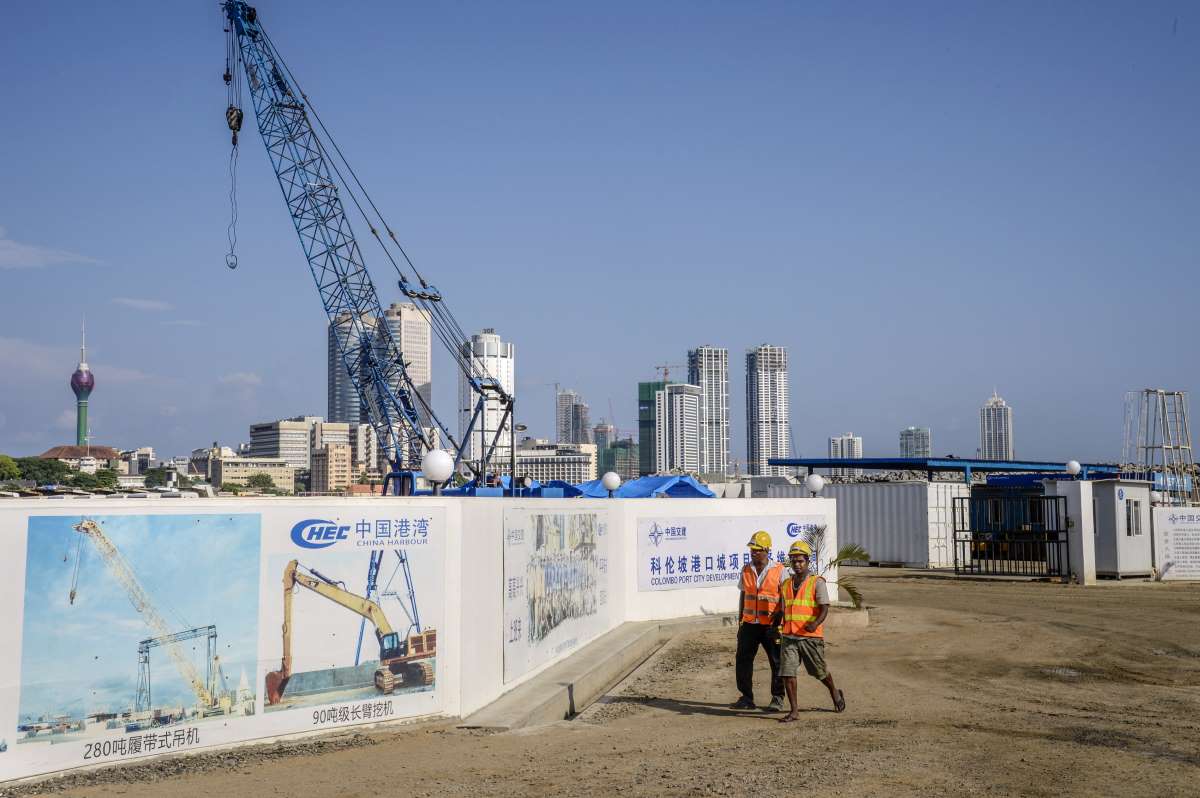 Lost Revenues, Onerous Debt
Tourism in Sri Lanka has been left in tatters due to the COVID-19 pandemic, which has produced a substantial hit on the country's income. The pandemic resulted in tourism revenues falling from $7.5 billion USD in 2019 to $2.8 billion USD in 2021. Nearly 10 percent of the country's GDP has been accounted for by the tourism sector, which has been a significant source of Sri Lanka's foreign exchange.
ISBs are the country's largest source of foreign creditors. Following them comes the Asian Development Bank (ADB), which is Colombo's second-largest lender, providing 14.6% of the total debt. After that come individual nations, namely Japan and China, making up 10.9% and 10.8%, respectively, lending about $3.5 billion USD each.
Japan has partnered in Sri Lanka's socio-economic development to promote quality infrastructure and growth since Tokyo established diplomatic relations with Ceylon, as it was then called, in 1952. Before China became one of its largest investors in 2008, Japan was Sri Lanka's largest donor country, providing grants and concessionary loans.
Since Sri Lanka's internal conflict ended in 2009, Japan has provided around ¥1,100 billion JPY ($8.8 billion USD) in assistance to Sri Lanka under various funding schemes meant for conflict-affected areas.


Free and Open Indo-Pacific
Sri Lanka is at the nucleus of the Indian Ocean Region. As such, it falls in line with the shared vision of creating a free and open Indo-Pacific. Its important geostrategic location at nearly the center of the Indian ocean makes it a crucial geographic link between the African continent and South Asia, Southeast Asia, and Oceania via the sea corridor.
RELATED: [Speaking Out] The Importance of Maintaining the 'Free and Open Indo-Pacific' Strategy
It is well-known for being critical to sea-lane security and for its role as nexus of connectivity to ports in South Asia to the Gulf and East Africa.
Tokyo has assessed Colombo as an essential partner in the regional maritime paradigm. However, the apprehension at being outmaneuvered by a stragetically advancing China, puts the theories of its functional integration into the greater Indo-Pacific region to the test.


China's Expansionism
In cumulative terms over the years, China is Sri Lanka's fourth-biggest lender, behind Japan. Given Beijing's heavy-handed debt diplomacy, it needs to be checked for its expansionism that spreads across small, lesser-developed nations in dire need of developmental aid and assistance. With most of these nations, the balance of trade is despairingly tilted in China's favor, facilitating the nation's descent into the Chinese debt trap.
RELATED: [Asia's Next Page] Kishida in Cambodia: Seeking Regional Consensus Amid the China Threat?
One of the principal reasons behind Sri Lanka's unprecedented economic collapse is its unsustainable debt, along with white elephant projects undertaken by Sri Lanka via massive loans from China. Unlike Japanese investments, China does not appear to be assisting with selecting investments for the country's long term public interest, appropriateness or effectiveness.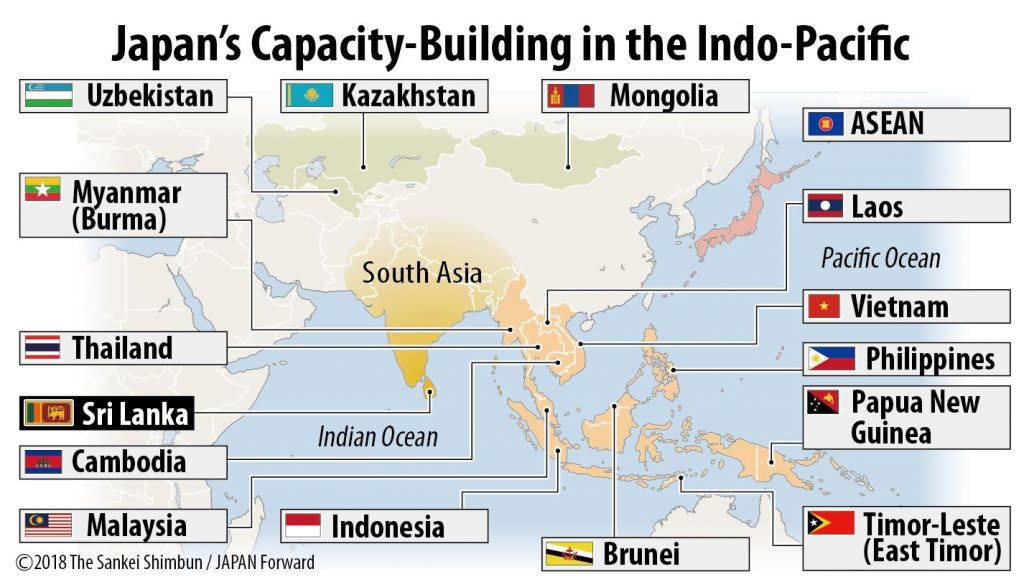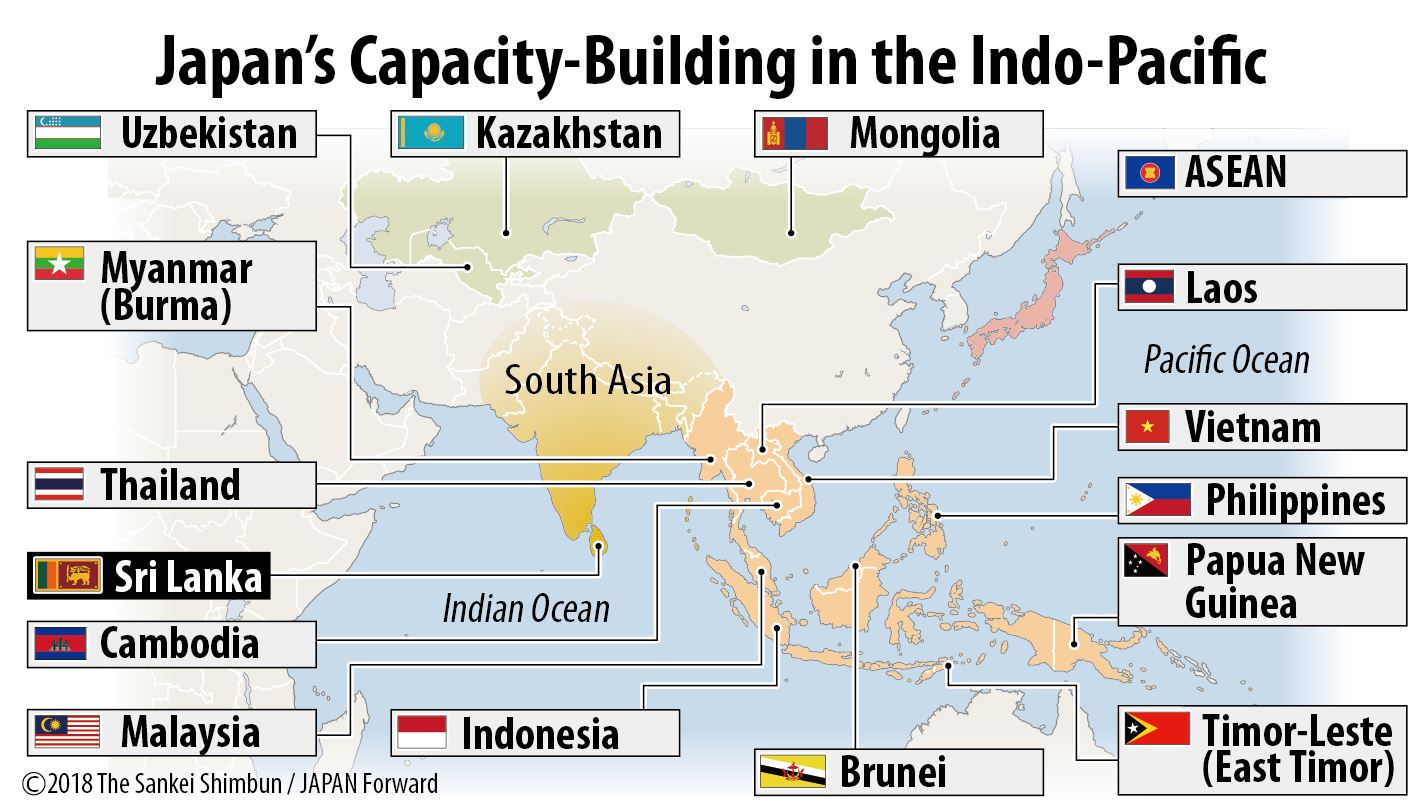 Proactive Measures from Japan
As Sri Lanka's third-largest foreign creditor, Japan should take proactive measures to ensure that the current economic crisis in Colombo does not turn into a predatory opportunity for China. Beijing's debt-trap strategy has already been employed across the Indian Ocean Region, Africa, the Caribbean, and the Pacific Islands. If Beijing senses an existential vacuum, it could swoop in to further cripple Sri Lanka economically, rendering the island nation politically, and militarily subordinate to Beijing.
RELATED: G20 Comes to the Rescue as China Drives Poor Countries to Bankruptcy
Moreover, allowing China to take total control over Sri Lanka via its mountain of debt could be portentous for the rule of law, safety and security in the Indian Ocean, and for maintenance of order on the high seas. What is needed is a stronger hand for crafting a sustainable Blue Economy strategy across the Indian Ocean Region that is marine health friendly and mutually beneficial over the long-term.


RELATED:
Author: Dr. Monika Chansoria
Dr. Monika Chansoria is a senior fellow at The Japan Institute of International Affairs in Tokyo. The views expressed here are those of the author and do not necessarily reflect the policy or position of the JIIA or any other organization with which the author is affiliated. She tweets @MonikaChansoria. Find other articles by Dr. Chansoria here on JAPAN Forward.