Tokyo Disneyland to Unveil 'Beauty and the Beast' Castle in Time for 2020 Tokyo Olympics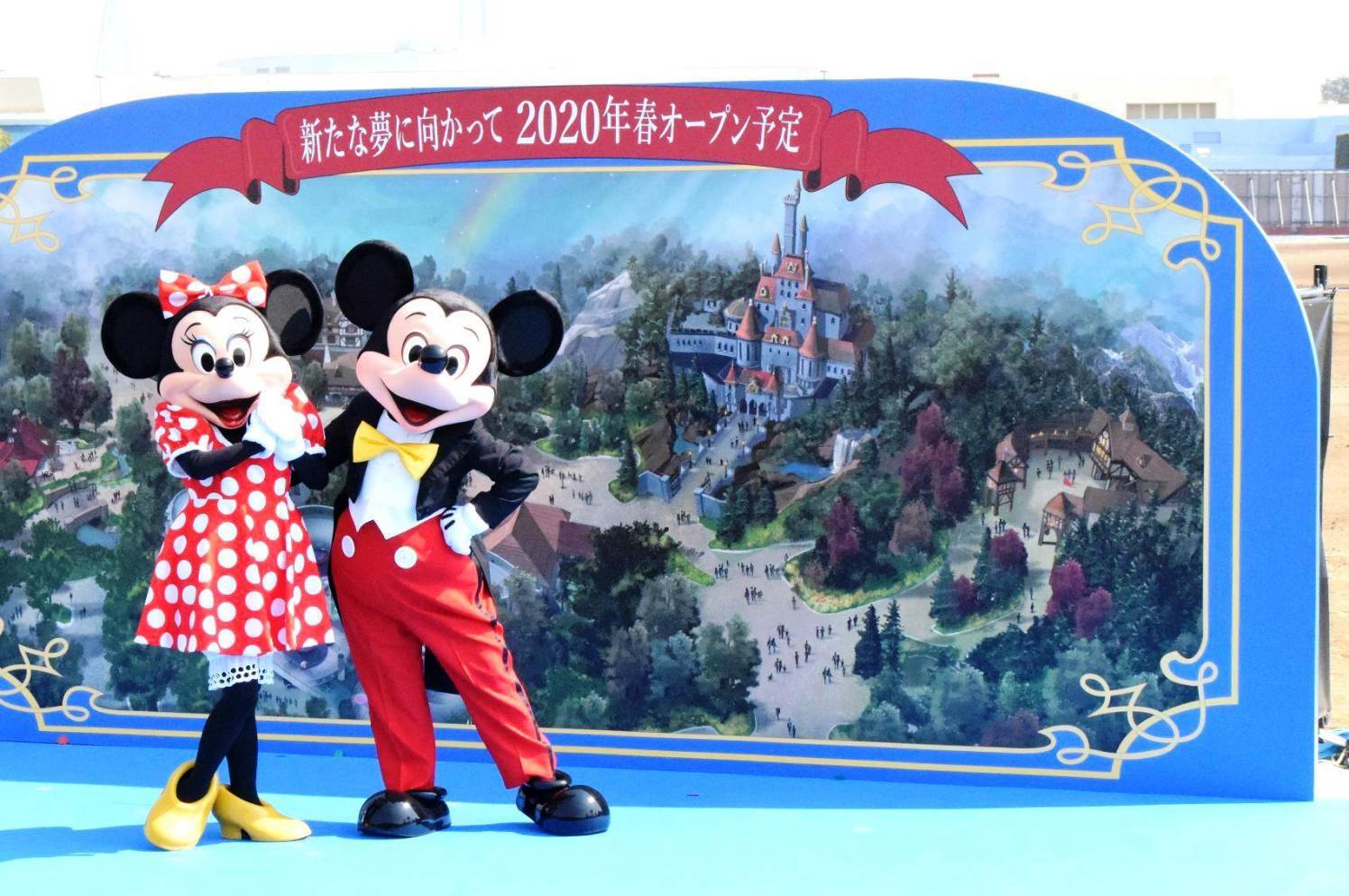 Tokyo Disneyland (TDL), located at Maihama in Urayasu City, Chiba Prefecture, has launched its largest scale development since it opened in 1983. In three years, a whole new area will open, dedicated to the currently popular Beauty and the Beast Disney film.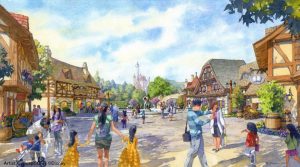 The new area will cover 4.7 hectares (about 11.6 acres) on the west side of TDL and will be developed at a cost of 75 billion yen. It is scheduled to be completed by the spring of 2020, when a surge of foreign visitors is expected for the Tokyo Olympics and Paralympics.
The new area will be a re-creation of the village from Beauty and the Beast, with the Beast's castle at its center. At 30 meters high, this castle will not be as large as the famed Cinderella Castle that is TDL's centerpiece, but we are told it will have a very "romantic" exterior.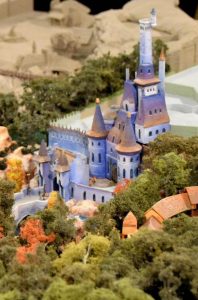 Indeed, the made-to-scale model of the castle has a mystical air. Inside the castle will be an 8-minute ride set to the music of the movie soundtrack, promising to take visitors through the love story of Belle and the Beast. The castle and ride are expected to cost around 32 billion yen.
The groundbreaking ceremony for the new attraction took place on April 5, graced by Kyoichiro Uenishi, president of Oriental Land Co., Ltd., which manages Tokyo Disneyland and the Mickey Mouse and Minnie Mouse brands. "The theme will be family love, and it will be an attraction for all ages," said Uenishi.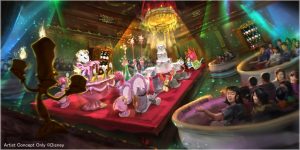 Next to the Beauty and the Beast area will be TDL's first live entertainment indoor theater. Except for the threater having a seating capacity of 1,500, other details about the feature, including its name, have yet to be announced. It will be situated in a woody area, however, and the interior is likely to have a wood-based theme.
In Toontown on the south side of the new area, a new facility will be built where visitors can have their photos taken with fashion designer Minnie Mouse. In Tomorrowland to the north, a new ride attraction will be built based on the Disney film Big Hero 6. There will also be a new popcorn shop with a universe theme, where visitors can purchase popcorn baskets with their favorite flavors. In three years, we'll know what flavors will be offered.
(Click here to read the original article in Japanese)