WATCH: Naruhito Ascends As Emperor of Japan, Pledges to Stand with the People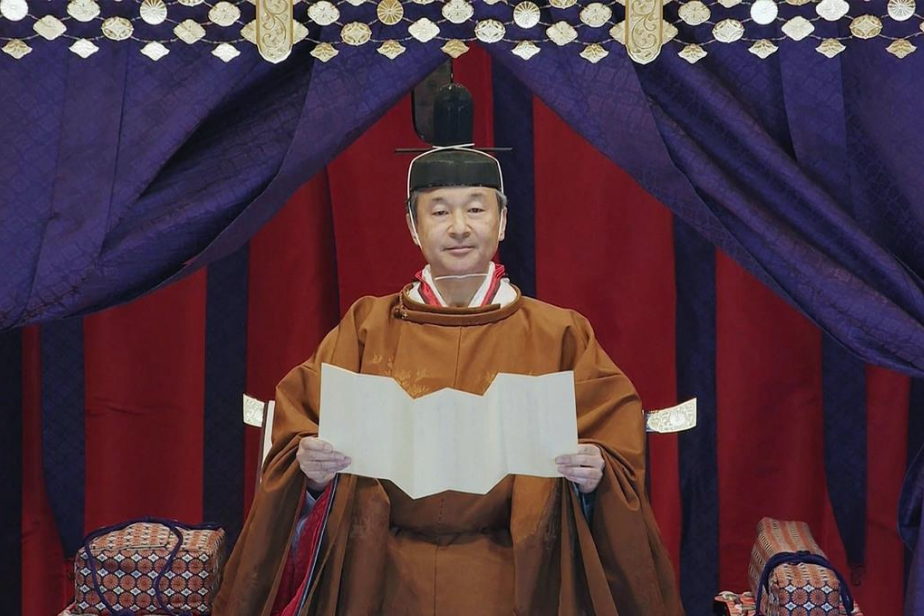 Source: Prime Minister of Japan and His Cabinet
Japan's Emperor Naruhito was officially enthroned as the 126th ruler of the Chrysanthemum Throne on Tuesday, October 22.
The weather was rainy for most of the morning, but the sun came out briefly as Naruhito prepared to declare to the world his status as emperor in front of 2,000 special Japanese guests and dignitaries from around the world.
Ascending the throne just as parts of the country were recovering from the most powerful typhoon that hit it in half a century, the Emperor delivered a message of compassion for the Japanese people, pledging to stand with them in pain and sorrow.
Here is the video, and below is the full text of Naruhito's speech:
Having previously succeeded to the Imperial Throne in accordance with the Constitution of Japan and the Special Measures Law on the Imperial House Law. I now perform the Ceremony of Enthronement at the Seiden State Hall and proclaim my enthronement to those at home and abroad.
I deeply reflect anew that for more than 30 years on the Throne, His Majesty the Emperor Emeritus constantly prayed for the happiness of the people and world peace, always sharing in the joys and sorrows of the people, and showing compassion through his own bearing. I pledge hereby that I shall act according to the Constitution and fulfill my responsibility as the symbol of the State and of the unity of the people of Japan, while always wishing for the happiness of the people and the peace of the world, turning my thoughts to the people and standing by them.
I sincerely hope that our country, through our people's wisdom and unceasing efforts, achieves further development and contributes to the friendship and peace of the international community and the welfare and prosperity of humankind.
Prime Minister Shinzo Abe, in opened his congratulatory address, said the following:
"From the bottom of my heart, I would like to offer my congratulations on this occasion."
Prime Minister Abe declared the words of the Emperor left a "deep impression, and renew once again the respect for the Emperor"
Abe concluded his address, by saying:
"We the Japanese people as one, recognize the Emperor as the symbol of Japan and the Japanese people. With our heart filled with hope in a time of peace, we will strive towards a brilliant future Japan can be proud of. We will do our best for people's hearts to come together in beautifully, and create an era where culture can prosper."
Author: JAPAN Forward