Alleged Tech Leak to China 'Just the Tip of the Iceberg'
The suspect in the tech leak, a senior researcher at a Japanese research institute, is accused of sending data to a Chinese firm.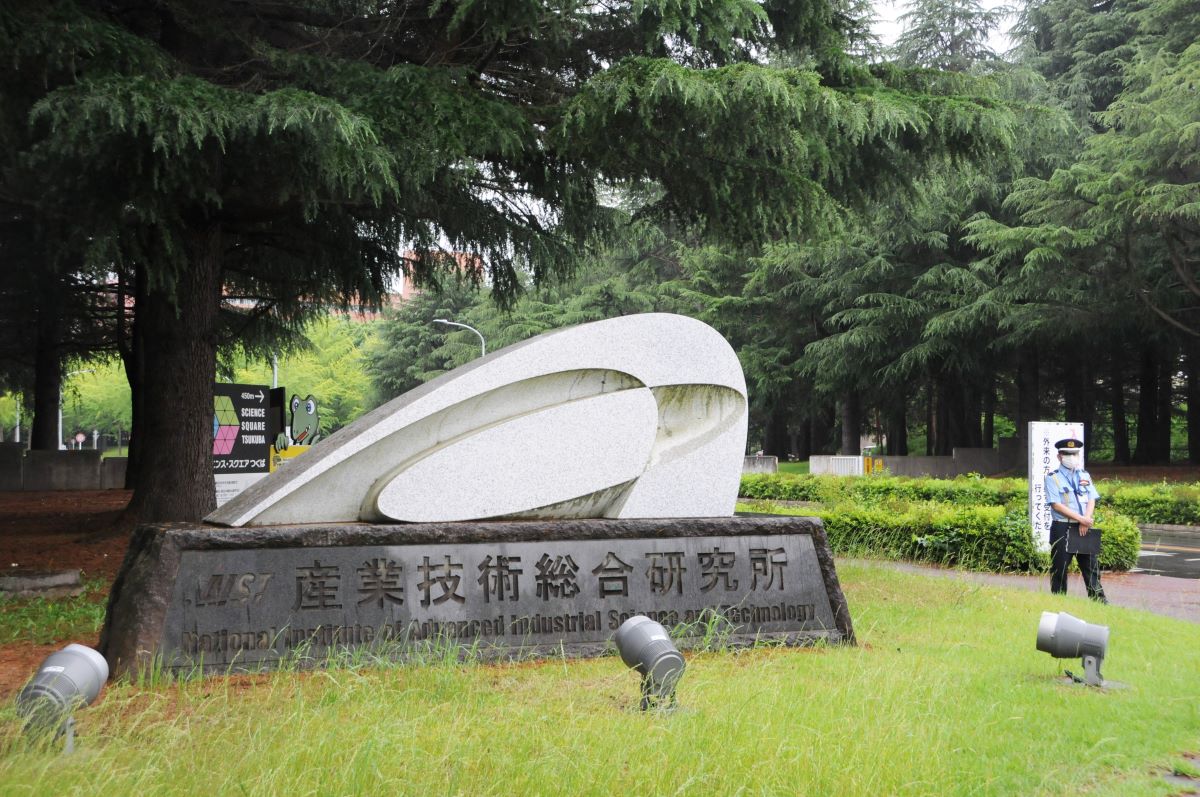 The alleged tech leak concerns research data from the National Institute of Advanced Industrial Science and Technology (AIST) in Tsukuba, Ibaraki Prefecture. The incident exposes the challenges in preventing the unauthorized transfer of Japan's advanced technology to foreign countries.
Attracting talented individuals from overseas is crucial for driving Japan's technological advancements. However, the incident highlights deficiencies in information management practices. These pose a significant threat to Japan's national interests and economic security.
Given the lack of specific legislation that targets espionage, there is an urgent need to enhance the response of the government and law enforcement agencies. Also, there must be stricter protocols in place for handling sensitive information.
The suspect in this incident is Quan Hengdao, a senior principal researcher at AIST. He was arrested by the Tokyo Metropolitan Police Department's Public Security Bureau on suspicion of violating the Unfair Competition Prevention Act.
Quan has been working at AIST since April 2002. But he concurrently became a professor at Beijing Institute of Technology (BIT) in 2006. Both BIT and Quan's alma mater, Nanjing University of Science and Technology, are part of the "Seven Sons of National Defence." These national public research universities are believed to be affiliated with the People's Liberation Army of China.
There is a possibility that Quan was involved in the Chinese government's "Thousand Talents Program." The program invests significant funds to attract talent and enhance scientific and technological capabilities. However, the potential risk of technology leakage to China has led to increased vigilance from countries like the United States.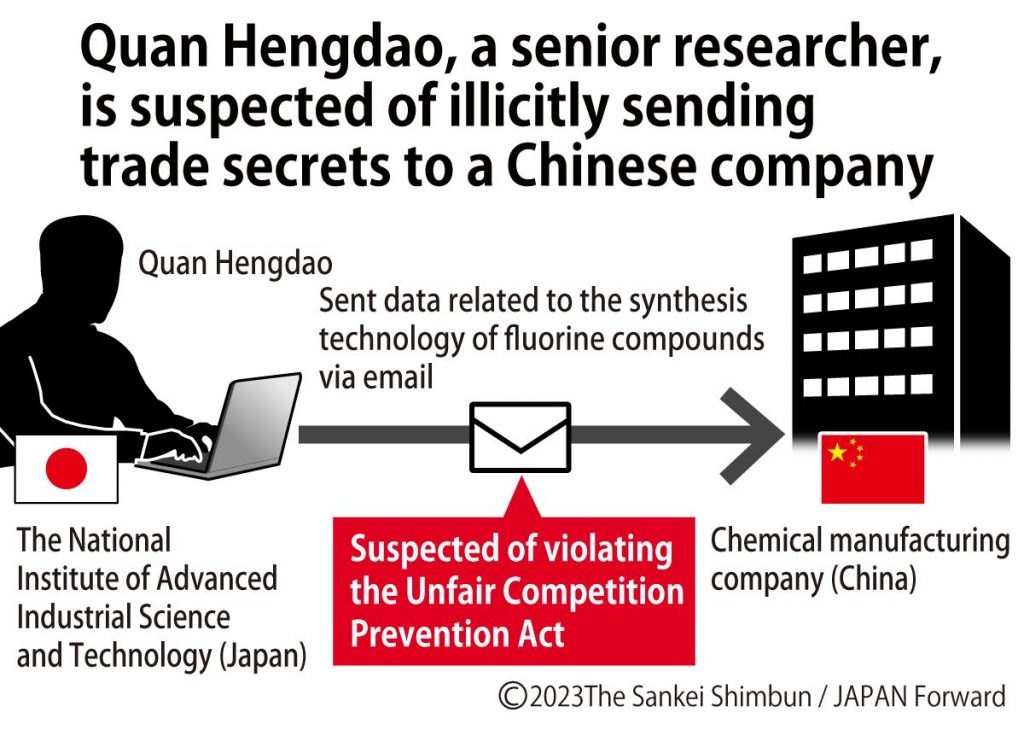 Close Ties to the Chinese Government
Quan also participated in a national project in China and was recognized as an outstanding scientist by the Chinese government in 2018. He even had the opportunity to meet and shake hands with President Xi Jinping, highlighting his close connections to China's scientific community.
Furthermore, President Xi has set ambitious targets to reduce greenhouse gas emissions by 2030 and achieve net-zero emissions by 2060. This underscores the significance of Quan's research in this area to support China's objectives. Information about Quan's activities in China can be easily found online.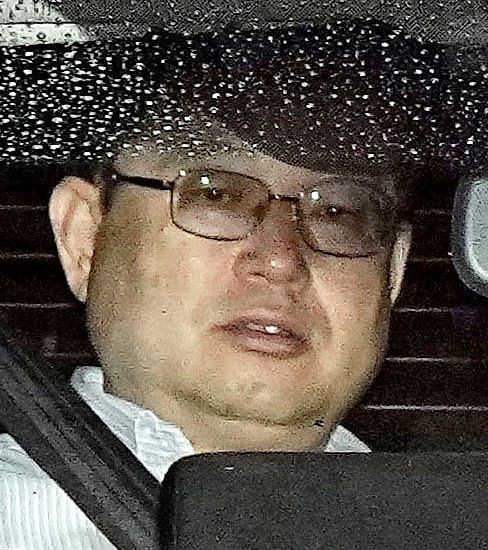 The suspect was employed at AIST for around 20 years. He also had a central role within the research team. Both of these indicate that he had a significant influence on how data was handled. Investigative officials express concerns that research was being "conducted using Japan's national budget and then shared with China."
Evidence suggests that Quan had been exchanging emails with a chemical manufacturing company in Beijing, indicating established ties and ongoing communication. Notably, the Japanese office of this company is located in Tsukuba, and Quan's wife held a representative position there.
Japan Criticized as a 'Spy Haven'
Amid fierce competition among advanced companies and research institutions worldwide, technology theft is on the rise. Japan lacks specific laws directly targeting espionage. This has led to criticism of the country as a "spy haven." In fact, investigative officials describe the recent tech leak as "just the tip of the iceberg."
In 2020, a former employee of SoftBank disclosed confidential trade secrets to a high-ranking official at the Russian Trade Representation in Japan. Additionally, an ex-employee of Sumitomo Chemical divulged smartphone technology to a Chinese company through a business-oriented social networking site.
The police are actively cracking down on such illicit activities. But it often takes time for these incidents to come to light. And once information is leaked, it becomes impossible to retrieve. Law enforcement agencies are also working with companies to implement preventive measures to mitigate risks.
RELATED:
Author: Misaki Owatari