B.League Fans Treated to Plethora of Compelling Series Finales
Five weekend rematches were decided by one or two points on October 15 in the B.League, and Gunma held off Yokohama despite Yuki Kawamura's 40 points.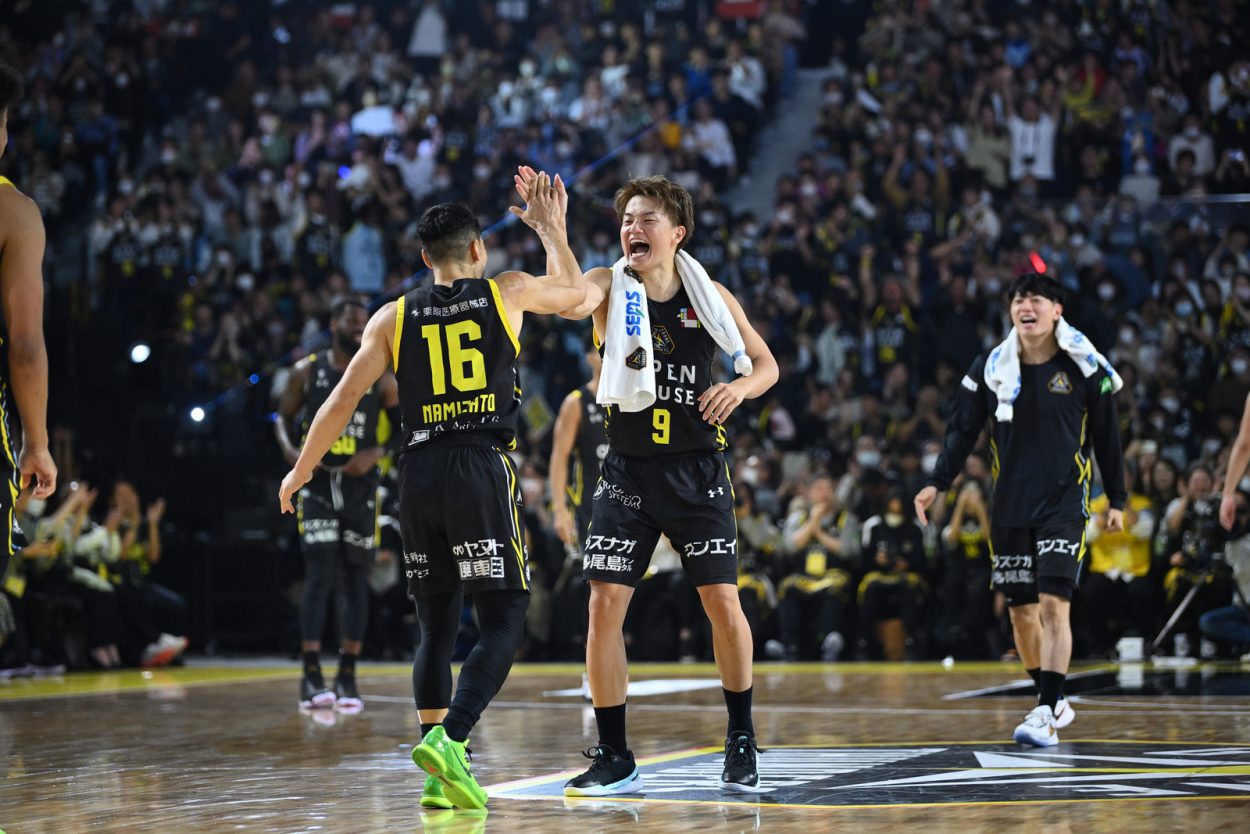 Read the full story on SportsLook - B.League Fans Treated to Plethora of Compelling Series Finales
Five of the 12 B.League matches on Sunday, October 15 were decided by one or two points.
In other words, pro basketball fans throughout Japan witnessed pulse-rising action in crunch time. These were games to remember.
The reigning champion Ryukyu Golden Kings defeated the Sunrockers Shibuya 84-82 at Tokyo's Aoyama Gakuin University, improving to 4-0 on the season. Four other clubs have identical records through the second weekend of the 60-game campaign: Osaka Evessa, Fighting Eagles Nagoya, Nagasaki Velca and Nagoya Diamond Dolphins.
Moreover, the Gunma Crane Thunders withstood Yokohama B-Corsairs guard Yuki Kawamura's 40-point outburst, including 15 points in the fourth quarter, winning 81-80 at Open House Arena Ota.
Kawamura, a rising star on the Japan men's national team, is the B.League's leading scorer this season (29.5 points per game).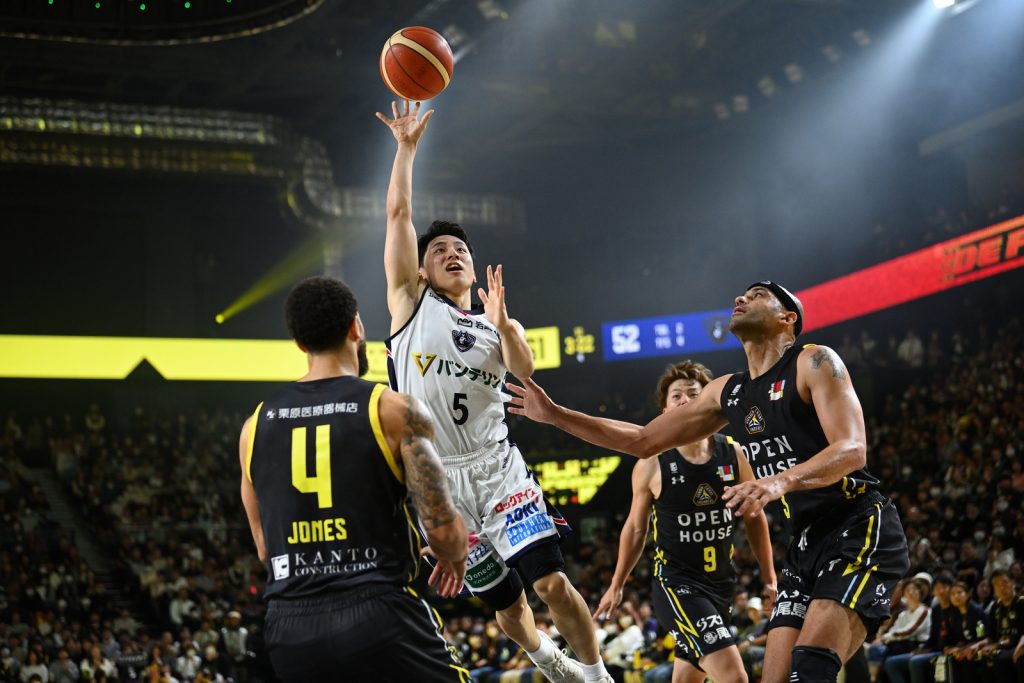 Elsewhere, the Chiba Jets topped the visiting Shinshu Brave Warriors 86-85, the Saga Ballooners edged the Hiroshima Dragonflies 72-71 in overtime at home and the Utsunomiya Brex earned a 71-70 road triumph over the Alvark Tokyo.
What else stood out on Sunday, the day when all 24 B.League first-division (B1) clubs played their fourth game of 2023-24?
Five teams fell to 0-4. The Sendai 89ers, Kyoto Hannaryz, Toyama Grouses, Ibaraki Robots and Sunrockers are still seeking their first victory.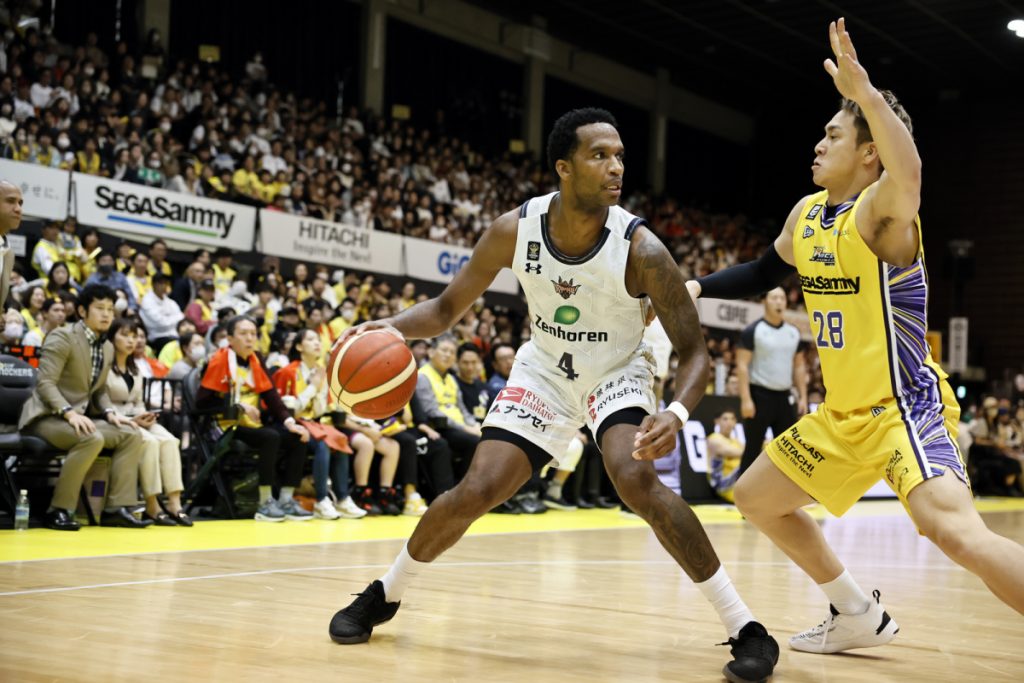 Golden Kings Hold off Sunrockers
Vic Law sank an outside jumper and was fouled on the play with 5 seconds remaining. That gave the Golden Kings an 83-82 lead.
Law made the free throw to put his team ahead by two.
Before the final buzzer, Shibuya's Ryan Kelly, who had fouled Law on the previous possession, missed a 3-pointer.
Law finished with 22 points, nine rebounds and five assists. Teammates Allen Durham, Alex Kirk and Yoshiyuki Matsuwaki added 12 points apiece.
Ryukyu was 15-for-15 at the foul line in the series finale.
For the Sunrockers, Kelly had 26 points on 11-for-16 shooting. Daiki Tanaka scored 18 points, including 4 of 6 from 3-point range.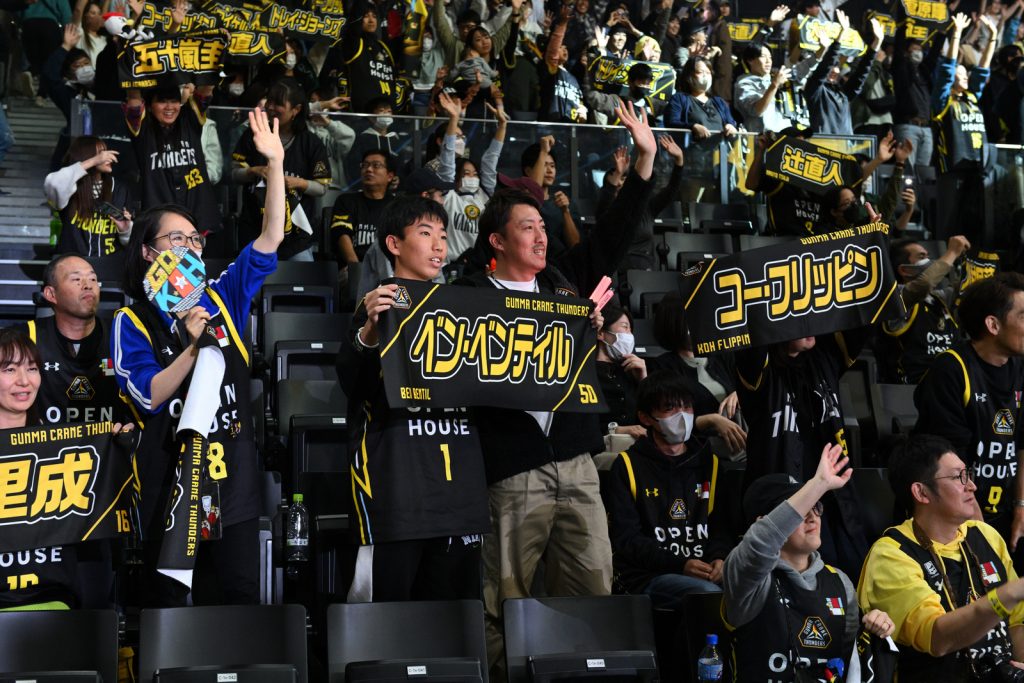 Thrilling Finish at Gunma's Home Gym
With 34 seconds to play in the game on Sunday, Kawamura knocked down his fourth 3 of the 10-minute fourth quarter. The B-Corsairs led 80-79.
But there was still time on the clock, and the Crane Thunders worked the ball inside to Ghanian-born big man Ben Bentil, who drew a foul while posting up with 15 seconds to play. Bentil canned two clutch free throws, giving the hosts an 81-80 lead.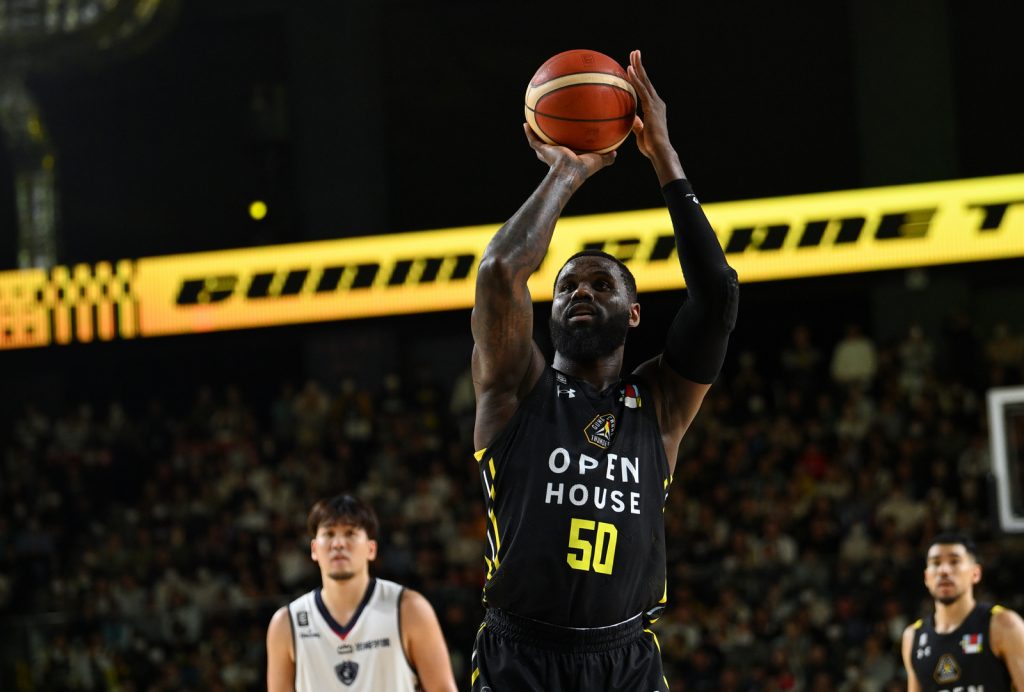 After a B-Corsairs timeout, the ball wound up in Kawamura's hands for the final play, but his outside jumper missed its target. Gunma fans rejoiced and Crane Thunders players congratulated one another, exchanged high-fives and hugs.
Naoto Tsuji led Gunma (2-2) with 19 points. Bentil had 15 and Narito Namizato finished with 10 points and six assists to lead a balanced offensive attack.
Yokohama (2-2) led 42-39 at halftime. Devin Oliver, who had an 11-point outing, was the B-Corsairs' other double-digit scorer.
Continue reading the full story, including highlights of several other games, on SportsLook.
RELATED:

Author: Ed Odeven
Find Ed on JAPAN Forward's dedicated website, SportsLook. Follow his [Japan Sports Notebook] on Sundays, [Odds and Evens] during the week, and X (formerly Twitter) @ed_odeven.