BASKETBALL | Masters of Rebounding: Ryukyu's Cooley, Chiba's Mooney Grab the Spotlight
Notre Dame alumni Jack Cooley and John Mooney, first and second in the B.League in rebounding this season, play pivotal roles for their title-chasing teams.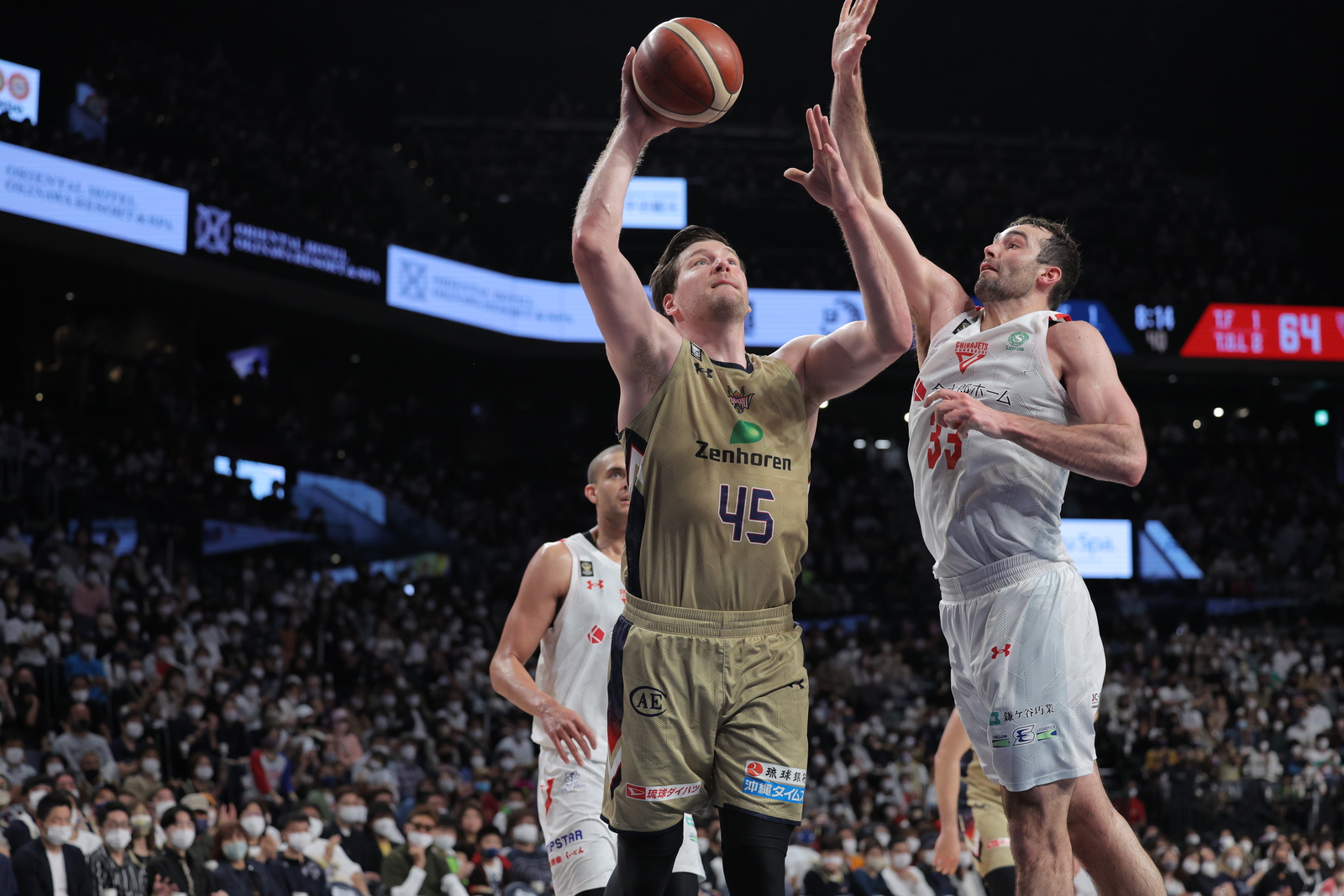 Read the full story on SportsLook - Masters of Rebounding: Ryukyu's Cooley, Chiba's Mooney Grab the Spotlight
Rebounding is an art, a science, and a visible display of muscle, hustle and desire.
Who wants the ball?
And who has a penchant for grabbing the ball the most times after missed shots at either end of the floor?

Professional basketball has always had top-notch rebounders, including NBA standouts Bill Russell and Wilt Chamberlain, Moses Malone and Dennis Rodman, Charles Oakley and Charles Barkey. In the B.League, two men are at the top of the rebounding chart in the 2022-23 season: Ryukyu Golden Kings center Jack Cooley (12.3 per game) and Chiba Jets power forward John Mooney (12.2).
Title-contending teams don't always have one of the best rebounders, of course. But Chiba (34-4) and Ryukyu (29-9) through games of Sunday, February 12 do. That gives both clubs a better chance than most of the league's 24 teams of winning the championship in May.
Strength in numbers, with several players capable of securing the basketball after missed shots, makes a difference, too.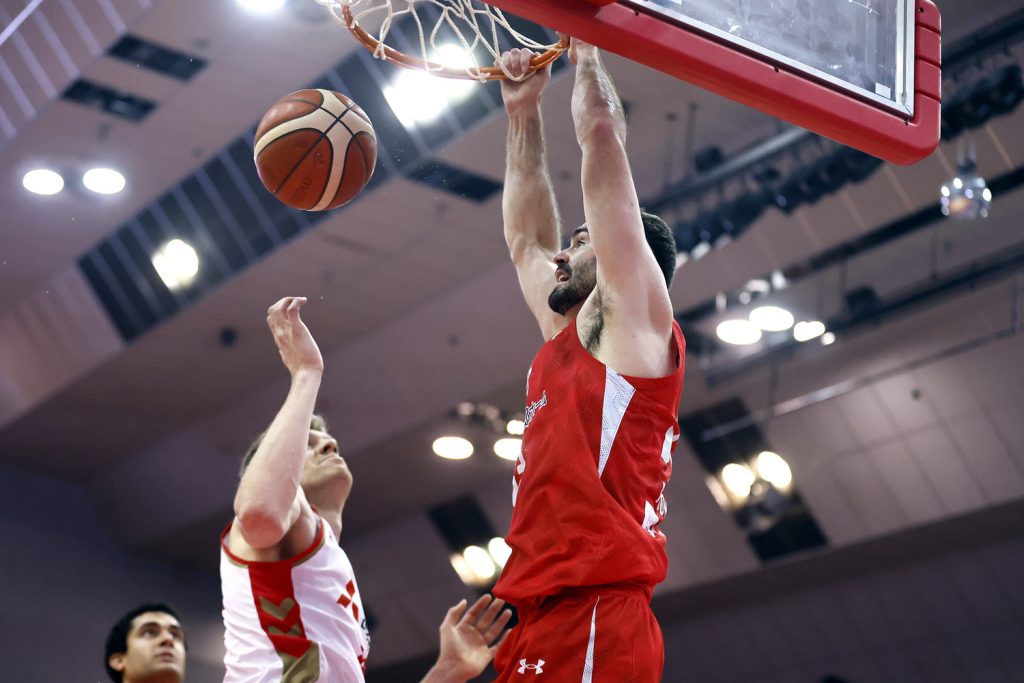 Rebounding and Defense With Pride
Favorite quotes can reveal a key component of an athlete's character and/or mindset. On the Jets website, Mooney lists a favorite quote by Sylvester Stallone's multigenerational cinematic boxing character Rocky Balboa: "Every champion was once a contender who refused to give up."
Watching the 206-cm Mooney play in a game, a relentless drive to help his team score, defend, and get loose balls are recurring themes.
Speaking to reporters after a game against the visiting Sunrockers Shibuya on October 16, 2022, when he had 20 points and 19 rebounds, Mooney mentioned his main areas of focus whenever he's on the court.
"Rebounding and [playing] defense with pride," he said, according to Basket Count. "If I can concentrate on these two things, I think the results will follow."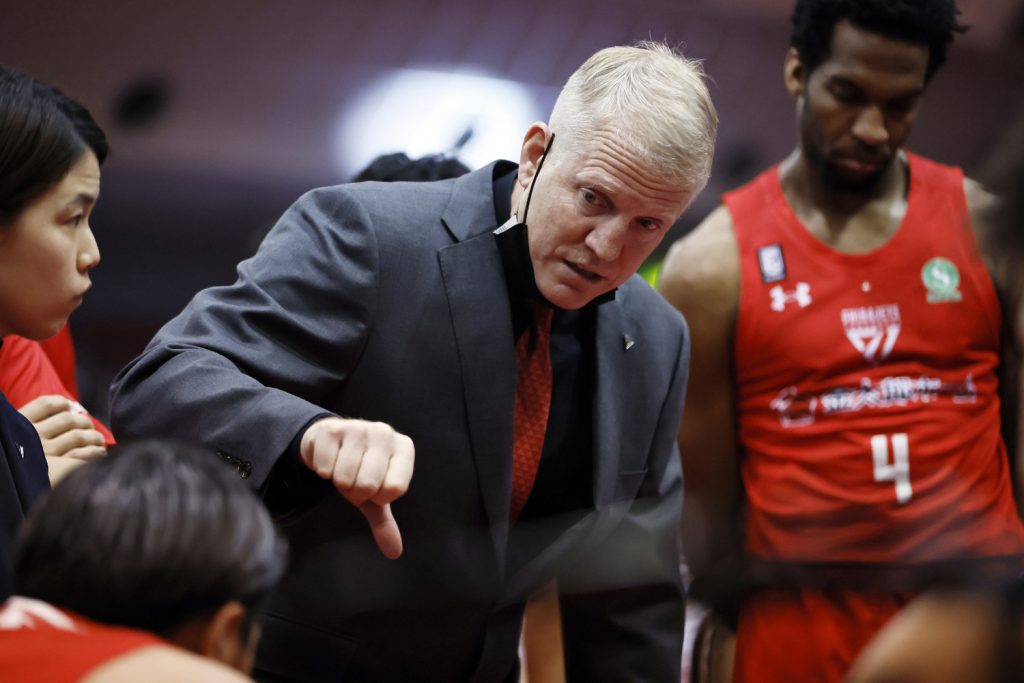 An Epic Win Streak
With first-year head coach John Patrick, a former Stanford University guard, running the show, the Jets are riding a 20-game win streak ― with their most recent win a 94-76 decision over the Nagoya Diamond Dolphins at Funabashi Arena on Sunday, February 12. It matches the B.League first-division record set last season by the Golden Kings, who finished with a 49-7 record.
Then, in the B.League Finals, the Utsunomiya Brex swept the Golden Kings.
The Golden Kings have won six consecutive games. They are two games behind the Western Conference-leading Shimane Susanoo Magic (31-7).
Read the full story on SportsLook.

Author: Ed Odeven
Find Ed on JAPAN Forward's dedicated website, SportsLook. Follow his [Japan Sports Notebook] on Sundays, [Odds and Evens] during the week, and Twitter @ed_odeven.