BASKETBALL | Rui Hachimura Makes a Solid Impact in His Lakers Debut
Two days after being traded from the Washington Wizards to Los Angeles, Rui Hachimura scores 12 points and grabs six boards in a win over the San Antonio Spurs.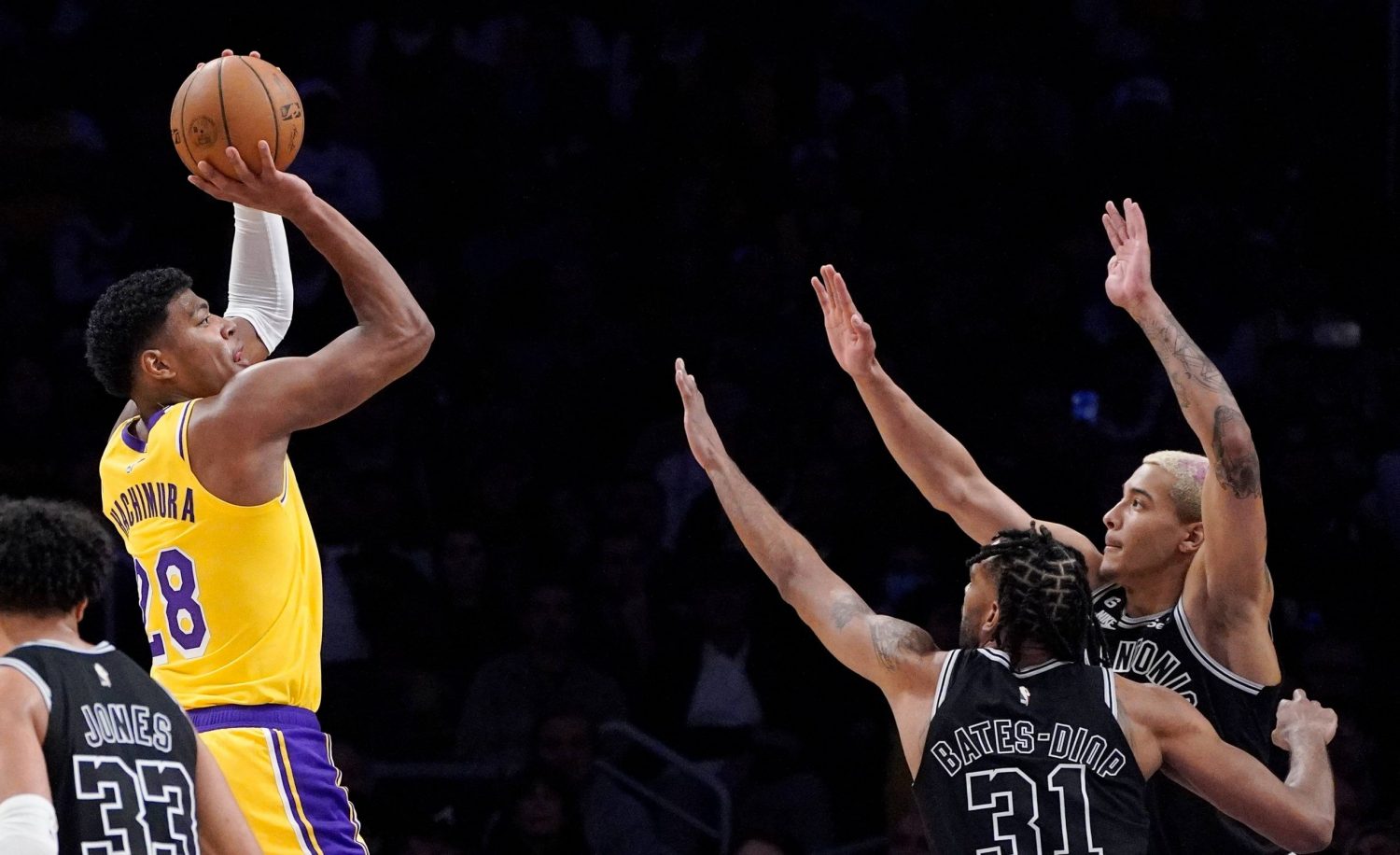 Read the full article on SportsLook - Rui Hachimura Makes a Solid Impact in His Lakers Debut
Rui Hachimura teamed up with LeBron James to ignite the Los Angeles Lakers during a pivotal stretch of the fourth quarter on Wednesday, January 26.

In Hachimura's LA debut, the Lakers trailed 85-81 after about a half minute of play in the final quarter. Then the hosts turned it up a notch on offense against the San Antonio Spurs. Hachimura scored six of his 12 points and James added five points during a game-changing 22-6 scoring run.
That gave the Lakers a commanding 12-point lead with 5:12 remaining. Los Angeles defeated San Antonio 113-104.

Hachimura, who was acquired by the Lakers from the Washington Wizards on Monday, came off the bench and played 22 minutes. He shot 4-for-7 from the field, including 1 of 3 from 3-point range, and sank 3 of 6 free-throw attempts. Hachimura grabbed six rebounds, handed out one assist and made a steal.

In addition, the Lakers had a plus-17 point differential with Hachimura on the floor, the bulk of which was a result of their decisive run in the final period.
"This was only one game, but I think it is going to be great," Hachimura said, according to The Associated Press.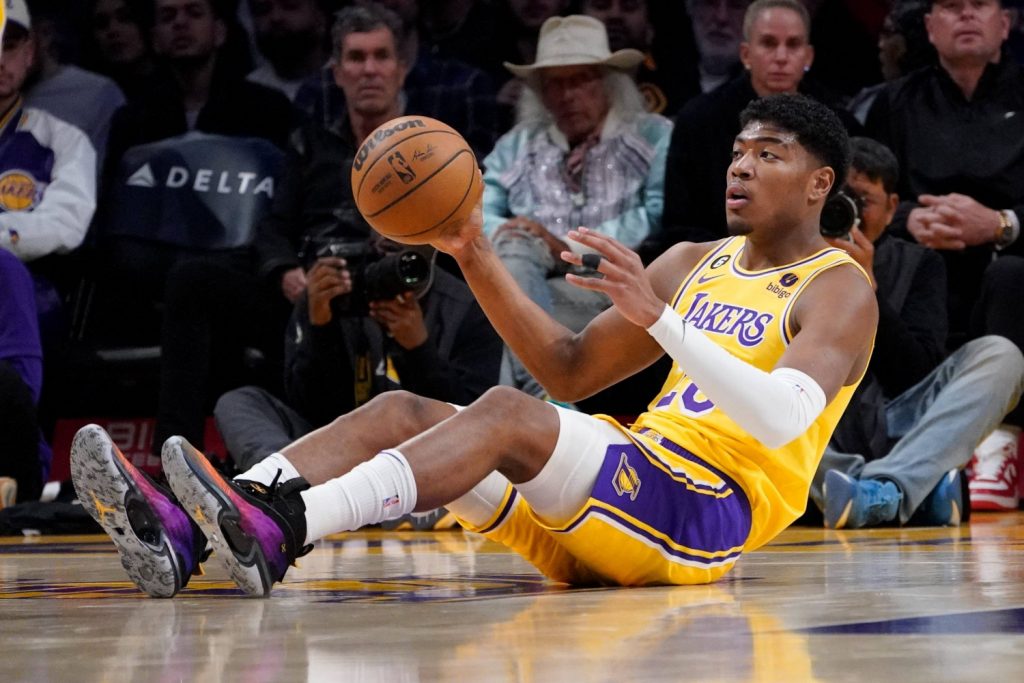 First Points as a Laker
The former Gonzaga University standout entered the game with 4:22 remaining in the first quarter, replacing center Thomas Bryant.
With 3:08 to play in the opening stanza, the Toyama native scored his first two points in a Lakers uniform, converting two foul shots. That pulled LA within 24-22.

The Spurs led 30-25 after the first quarter and 54-52 at halftime.
Read the full story on SportsLook.
Follow basketball coverage throughout the year on SportsLook, JAPAN Forward's dedicated sports website.

Author: Ed Odeven
Find Ed on JAPAN Forward's dedicated website, SportsLook. Follow his [Japan Sports Notebook] on Sundays, [Odds and Evens] during the week, and Twitter @ed_odeven.