'Beautiful Japan' 2018 Photo Contest Captures New Generation's Perspective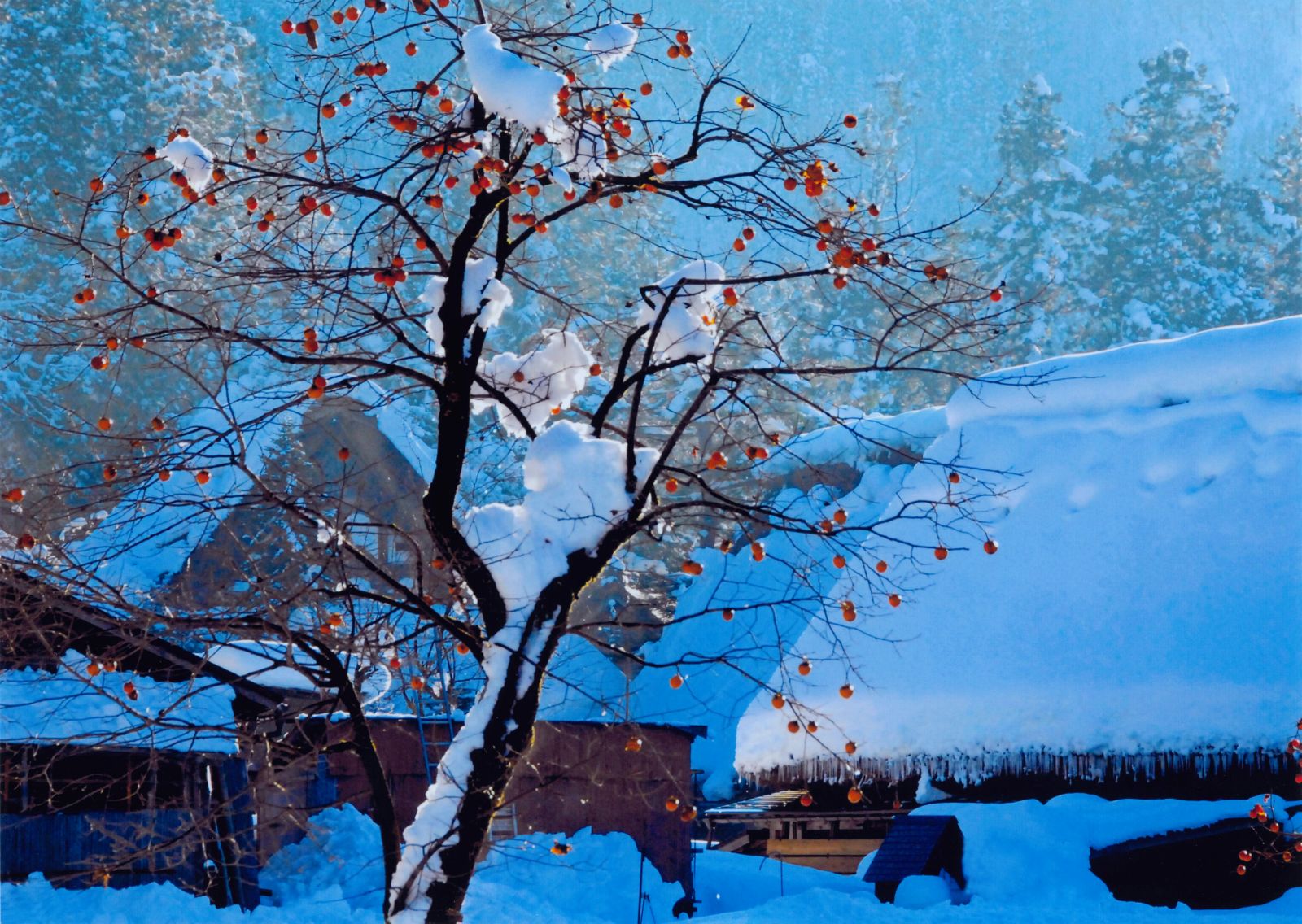 "Beautiful Japan," the 16th photo contest sponsored by The Sankei Shimbun and Beyond 2020, announced the winners of the 2018 competition on October 5.
This year's project received 983 entries from all over Japan — a sizeable increase over the 891 entries in 2017, making it particularly difficult for the judges to come up with a final decision.
The judges awarded the 2018 contest's first prize to Susumu Iwata (Saitama Prefecture) for his photo, "Remaining Persimmons" (残り柿).
The winners and a selection of this year's submissions are featured in an exhibition traveling to six locations around Japan from October 7, 2018, to January 30, 2019.
The annual contest is supported by The Sankei Shimbun, which is on its 85th year of publication, and by Beyond 2020, a cultural initiative which aims to leave a legacy to the next generation using the 2020 Olympics as impetus.
This year advertising for the contest was posted online for the first time, as well as in print media, thereby increasing participation by artists of younger generations. Committee members commented that "Young people's entries increased" and that "There was a rejuvenation in style."
Kyoko Tomikawa, editor in chief of the women's magazine Fujingaho, praised the participants, saying, "I felt that, in general, the level had gone up, and that there was variation in the way the theme was represented."
The flip side of more younger entrants is that this year's contest saw an increase in pictures taken with smartphones, which use social media filter options.
"We received a lot of Instagram pictures, which somewhat give the impression of artificial colors," said fashion magazine 25ans editor Hiromi Sogo.
Composer Saegusa Shigeaki remarked on the differences between the 2018 entries and those from previous years: "Smartphones have spread, and it might be due to the fact that we are in an age where anyone can take picture easily. But what I noticed this year was that there were few cuts where you could feel the power of the photograph."
Many photo entries were related to nature and scenery. Committee members said that this might be because of concerns arising from natural disasters occurring around the globe with increasing frequency.
Designer Takada Kenzo stated: "We live in a time where all around the world natural disasters are happening. Therefore, the desire for nature to be protected for the next generation is growing stronger."
Editor in Chief of MRS (ミセス) magazine, Mayumi Ochiai, said: "In general, an unprecedented number of disasters is occurring. People are feeling more strongly about wanting to protect Japan's beautiful nature."
In other words, it seems that the idea of "beautiful Japan" is sinking into people's minds.
The contest's first prize winner was awarded JPY200,000 (approximately USD1,772), while the first runner-up was awarded JPY100,000 (USD886).
Three people won the second runner-up prize of JPY50,000 (USD443) each.
Each winner also received a certificate and a souvenir from the competition.
Winners name in Photo Description.
Finalists:
Shunichi Tadokoro (Tokyo) 
Kiyoshi Nakazawa (Saitama Prefecture)
Koro Tsugita (Tokyo)
Shizuo Shibasaki (Ehime Prefecture)
Yoshihisa Kono (Chiba Prefecture)
Naoya Ishida (Iwate Prefecture)
Toshihiko Sugimura (Tokyo)
Katsumi Morikawa (Okayama Prefecture)
Kimio Nakagawa (Hoddaido)
Tadaaki Tomari (Chiba Prefecture)
Eiko Iwai (Osaka Prefecture)
Kazunobu Takao (Tokyo)
Ichiro Shimanuki (Yamagata Prefecture)
Toshiyuki Ogaki (Tochigi Prefecture)
Yasuhiro Murano (Kanagawa Prefecture)
Shuji Higashi (Ehime Prefecture)
Exhibition Locations For Contest Finalists:          
Kanagawa Prefecture Venue: Hayama Bunkaen
1007 Isshiki, Hayama-machi, Miura-gun, Kanagawa-ken 240-0111
Dates: 2018 October 7 to 14
Opening Times: 10:00~17:00
Tokyo Venue: Tokyo Sankei Building B1F, B2F Brick Gallery
Tokyo Sankei Bldg., 1-7-2 Otemachi, Chiyoda-ku, Tokyo 100-0004
Dates: 2018 October 29 to November 11
Opening Times: 7:00~24:00, last day until 17:00
Tochigi Venue: Tobu Utsunomiya Department Store, 4th Floor Salon
5-4, Miyazono-cho, Utsunomiya-city, Tochigi 320-8560
Dates: 2018 November 23 to 27
Opening Times: 10:00~19:00, last day until 16:00
Osaka Venue: Osaka Crysta Nagahori Gallery
Nagahori Chikagai 8, 4 Minamisenba, Chuo-ku, Osaka 542-0081
Dates: 2019 December 1 to 7
Opening Times: 9:00~21:00, last day until 15:00
Okayama Venue: Aean Mall Okayama 5th Floor, Okayama Mirai Hall
1-2-1 Shimoishii, Kita-ku, Okayama City, Okayama Prefecture 700-0907
Dates: 2018 December 25 to 2019 January 3
Opening Times: 10:00~18:00
Nagano Venue: Nagano Tokyu Department Store 5F Corridor
1-1-1 Minamichitose, Nagano City, Nagano Prefecture 380-8539
Dates: 2019 January 17 to 30
Opening Times: 10:00~19:00
Special Thanks to:
Main Host:
The Sankei Shimbun
Supporting Organizations:
Japan Ministry of Environment, Fujingaho Magazine, 25ans Magazine, MRS Magazine, Fuji Television, Nippon Broadcasting, BS Fuji, Sankei Sports, Fuji Evening Edition, Fuji Sankei Business i, Seiron Magazine, MOSTLY CLASSIC, TV navi, Sankei Living, Fusosha Publishing, metropolitana tokyo, OHK Okayama Broadcasting, NBS Nagano Broadcasting, Grape Japan.
Special Sponsors:
Tobu Department Store, Onward Holdings, Shiseido
Co-sponsors:
Meiji Yasuda Life, Meiji no Yakata
Collaborating:
Kanai props, Nomura Duo, FIPS, SUN Design Institute
Venue Cooperation:
Sankei Building, Tobu Utsunomiya Department Store, Crysta Nagahori, Aeon Mall Okayama, Nagaoka Tokyu Department Store
Planning and Production:
Hayama Bunkaen
Review Committee:
Chairman:
Yoshiharu Fukuhara (honorary director of Tokyo Metropolitan Museum of Photography and Honorary Chairman Shiseido)
Committee Members:
Yasushi Akimoto (Record Producer)
Anju (Photographer)
Hiromi Sogo (Editor in Chief of 25ans)
Mayumi Ochiai (Editor in Chief of MRS Magazine)
Kazuhiro Oide (Fashion Producer)
Takao Kitayama (Producer)
Kengo Kuma (Architect)
Shigeaki Saegusa (Composer)
Kenzo Takada (Designer),
Kyoko Tomikawa (Editor in Chief of Fujingaho)
Richard Collasse (President and Resident Director of Chanel) 
Shigenobu Fujiwara (Sankei Shimbun Head of Photography Section)