BOOK SERIES | Minority Shareholders, Chapter 6: The Good Son
Minority Shareholders, Chapter 6 of Shin Ushijima's novel pulls us into the life stories of the people behind this modern-day drama of family-owned companies.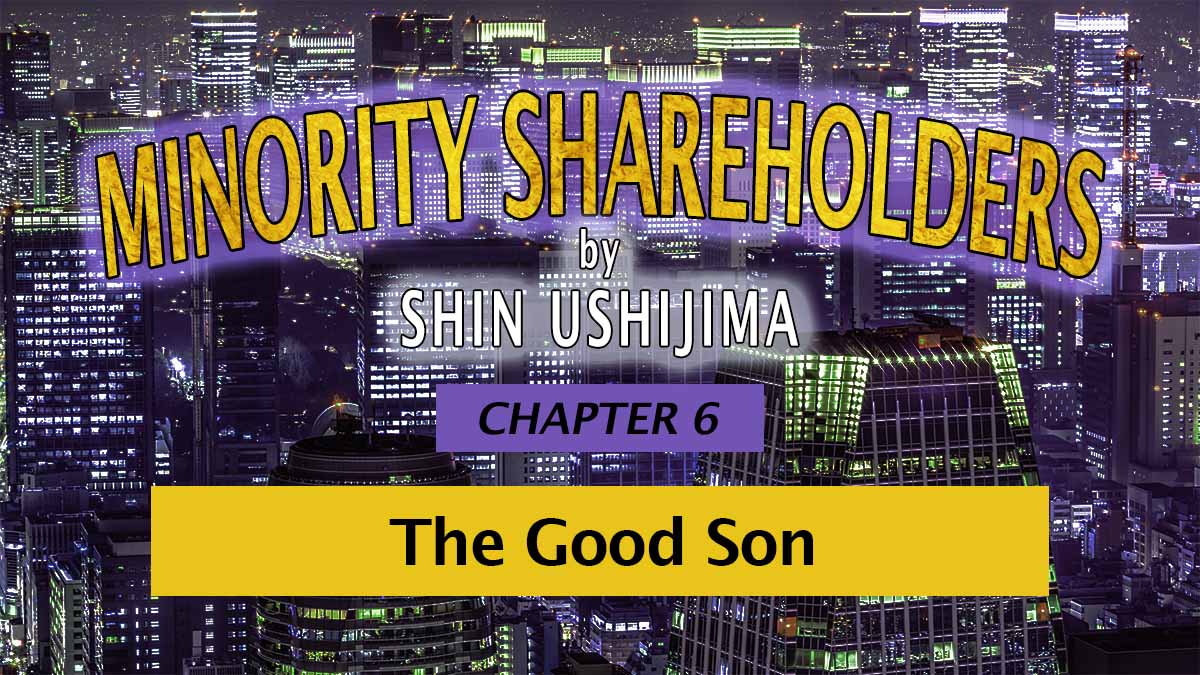 In this chapter of Minority Shareholders, I continue the story of Norio Takano. He is not a specific person; he is a character created for my book out of some high rollers who had existed during the bubble period.
As a young lawyer, I witnessed the generation of enormous wealth from scratch. A minority shareholder of a family company brought an action to the court and succeeded in taking hundreds and thousands of yen. I saw it firsthand. Ten years after the bubble popped, I started work related to corporate governance. In this book my fictional characters tell the story of problems that persist in joint-stock corporations. What is an organization called a company? What if Norio Takano were reborn in this era?
This story is a work of fiction. Any resemblance to actual characters or organizations is entirely coincidental and unintentional. ー Shin Ushijima
Read earlier chapters of the series.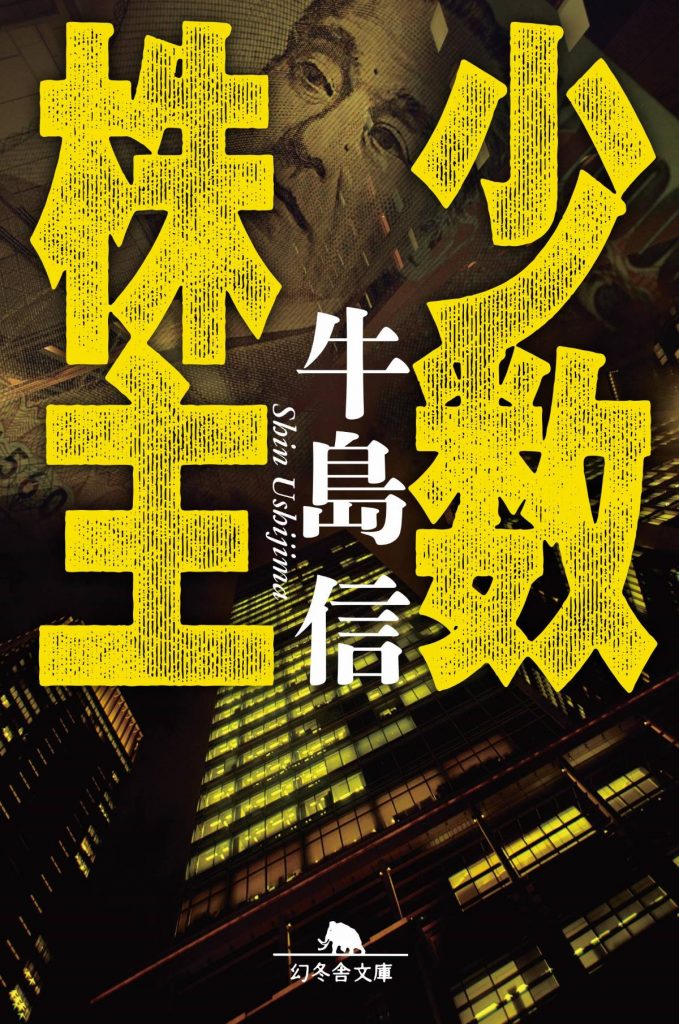 CHAPTER 6: The Good Son
Continuing from Chapter 5: Norio Takano has just listened to his lawyer, Tadashi Ooki lay out the risks of buying or inheriting shares in a small family owned company. Everything's at stake, he learns, even his family home.
"I have done nothing wrong, but I may face the risk of losing everything when my mother's gone. I can't stand the idea of being evicted from my house," says Takano to his lawyer. "I don't care what the tax office says; it's their duty to collect taxes, and I'm not complaining about it. But the Supreme Court is disappointing. Should it not protect citizens from undue exertions of power? Yet, it has supported the position of the tax office. Unbelievable! Is Japan really a civilized nation? What do you say?"
Takano sounded a bit beside himself.
"Listen, Ooki." It was the tone of voice that Takano used when he wanted to bring the conversation back to what he had been talking about. He had not changed a bit.
"My mother said,"
Takano spoke not caring about the wrinkle deepening between his own eyebrows.
"'But Norio, her shares are not listed and are unlikely to be listed in the future. I cannot do anything about them even though Mrs Kawano begged me. Her shares are nothing more than trash, right?' Mrs Kawano is Auntie Sumida. Her name is Sumiyo Kawano.
"My mother heaved a mock sigh and started off talking in a somber way, saying 'Mrs Kawano said dividends were paid to her for her shares at the rate of eight yen per share per year. She owns 30,000 shares in total, so she receives ¥240,000 yen every year. She asked me to buy all of her shares for ¥5 million yen.'
Valuing Liquidity
"What do you make of it?"
"What do I make of it?" Ooki asked with a wry grin. "Hmm, according to Mrs Kawano, it's a 4.8% dividend yield per year. In this era of negative interest rates, her shares produce a rather high yield. Does that answer your question?"
Ooki did the calculation in his head and smiled as if to imply that he was joking. Takano took it in stride and replied squarely instead.
"Absolutely. Not bad at all. But her shares have no liquidity, so no one dares to touch them."
"As Keynes says, liquidity itself is of high value."
"No, I'm not talking about that big a deal. Well, it will take me more than twenty years to recoup ¥5 million yen. Above all, until when can I be guaranteed to receive such dividends? If the company goes bankrupt, my shares will be worthless. Anyway, I'm clueless about any details relating to the business, for it's an unlisted family company," Takano sighed.
"Even though it's an unlisted company, they are obligated to hold a general shareholders' meeting and report their balance sheet and profit and loss statement on that occasion. So you'll be able to obtain some information about it if you summon the willpower," Ooki answered.
Takano looked at Ooki with a serious look on his face. "Which means that not every company follows that procedure, right? And you, Mr Ooki, know it inside out. Nobody can tell exactly whether the figures they have reported are true or not because their books haven't been audited."
Calling Out the 'Fat Cat'
Ooki smiled wryly again. "You're right, but again it depends on the company. If it's a big unlisted company, you can see a different picture."
"It's not that big of a company. So I said to my mother, 'I think you'd be better off passing up her request. If Auntie Sumida is in need of money so badly, why don't you give her some cash instead of buying her shares?'"
"'Where is your mercifulness, Norio?' That's how she responded, right?" Ooki mimicked well how she had said it.
"You impress me." Takano, taken aback, leaned back in his chair, raising his chin.
Ooki continued, "Same with everybody! They want money, but don't want to do anything uncouth. They don't want to beg for it, and don't want to approach anybody for it. If they ask anybody to buy their shares, it's not begging. That's human nature, and human empathy. Without human empathy, this world would be riddled with beggars."
"Beggars? I don't know what you're talking about, but anyway my words triggered my mother's anger. Can you imagine what she said to me after that?"
"'You, fat cat, buy the shares!' That's what she said, right?"
"Wow!" Takano was dumbfounded.
"Exactly right!" he said, looking Ooki in the face.
It was exactly what Ooki imagined. Ooki, carrying a smile on his face, slid the saucer closer to him. There was still some Earl Grey in the cup.
Deeper Meanings of Respect
Takano frowned, which made the wrinkle between his eyebrows deeper still.
"So I responded quickly, 'Why me? No way!' I don't like people who don't have respect for money. If you don't have respect for money, you will be forsaken by money. That's the way the cookie crumbles.
"I may have sounded inconsiderate. My mother looked at me with a glowering face and pleaded with me. 'For God's sake, Norio, you buy her shares, please!'
"'No, why should I buy her shares?' I raised my voice inadvertently. But Ooki, you can understand. Anybody can guess it will be money down the drain. Yet my mother was none the wiser for it.
"'But you stink of money, right? It wouldn't kill you to use only a part of it for charity. I am not asking you to give away money to her. I am asking you to buy her shares instead because she's in need.'
"That had me stumped. So I said to her, 'Stop speaking nonsense, Mother! Can you imagine how many needy people there are in this world? Hundreds and thousands! Suppose you give one yen to each of them, how much do you think it would run up? No! I don't have that much fortune. I wouldn't touch it with a ten-foot pole.'"
Making a Mother Proud
And Ooki promptly broke in. "Then your mother said, 'You're wrong, Norio. Auntie Sumida has been a good friend of mine since way back, and she's in dire straits now. She helped me out many times in the past when I was financially struggling with a small child. That child is you, Norio. And that benevolent lady is now in trouble. If you refuse to help her, even though you know she is in need, you will be branded as good for nothing.'"
Takano was not surprised any more.
"Exactly! She said so. According to her, I owe what I am now to Auntie Sumida. So I thought about it some more. Five million yen is not a large amount of money for me now. Maybe I have fifty times more than the average person. So it feels to me like ¥5 million is nothing more than ¥100,000 yen.
I am not bragging. In terms of disposable income, it would be even lower, say, ¥50,000 or ¥30,000 yen. If I bought the shares Auntie Sumida has, she would be more than happy. Not only can my mother appease Auntie Sumida, but she can also pay her back for the kindness she received from her in the past.
"Above all, I can make my mother proud of having a wonderful son. My mother doesn't have much time ahead of her, and I don't have much that I can do to please her.
"On a different note, I encountered something bizarre the other day. This is part of the reason I've come to think this way."
Continues in: Minority Shareholders, Chapter 7: Ginza West
RELATED

Minority Shareholders is a work of fiction and any similarity to real characters, companies and cases is purely coincidental and unintentional. Sign up to join our mailing list and look for the next chapter every Saturday on JAPAN Forward.
The founding partner of Ushijima & Partners, lawyer Shin Ushijima has an enormous wealth of experience in international transactions, merger and acquisition, dispute resolution, system development, anti-monopoly law, labor, and tax law. Concurrently, he heads an NPO called the "Japan Corporate Governance Network." And in his leisure moments, he writes fiction. Additional details on Shin Ushijima's career, awards, publications and more are available at his website: Ushijima & Partners, Attorneys-at-Law.