Chiba Jets Lead an Octet of Title-Chasing B.League Teams
Headlined by the Jets, who set a B.League record with 53 regular-season wins, the quest for the 2022-23 championship tips off with four quarterfinal matchups.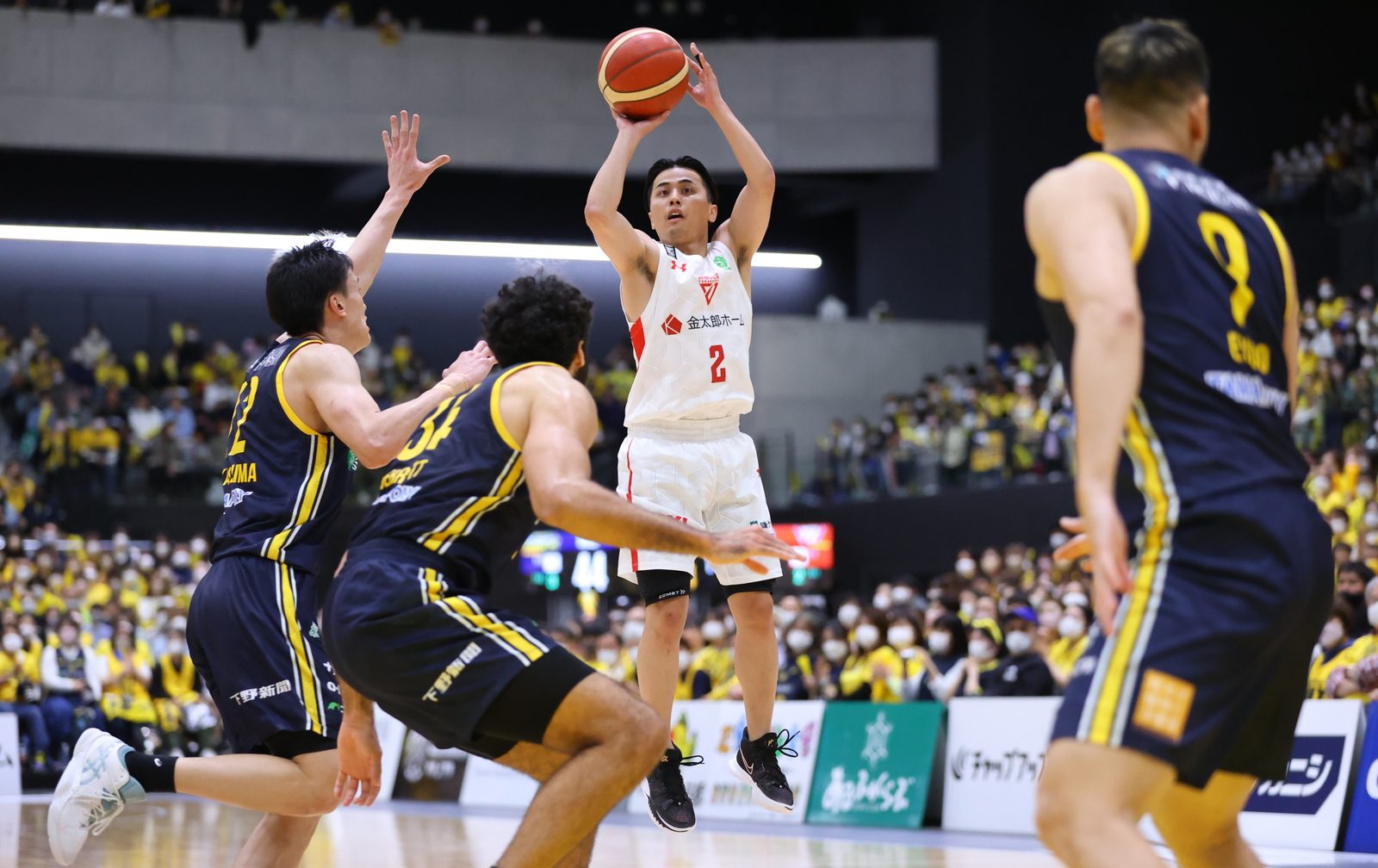 Read the full story on SportsLook - Chiba Jets Lead an Octet of Title-Chasing B.League Teams
The B.League playoff picture is set.

Sunday, May 7 was the final day of the 2022-23 regular season for the 24 teams in the B.League first division, aka B1.

A giant gap existed between the top team (Chiba Jets) and the Niigata Albirex BB ― a stunning 40-win difference.

After being unable to qualify for the playoffs, 16 B1 clubs' front offices now shift their focus to reviewing this past season and concocting plans for the 2023-24 campaign.

At the same time, eight teams are getting ready for the playoffs, aka the B.League Championship.

Who's headed to the postseason tournament?

The Chiba Jets and Alvark Tokyo from the East, the Central's Kawasaki Brave Thunders and Yokohama B-Corsairs and the West's Ryukyu Golden Kings, Shimane Susanoo Magic, Nagoya Diamond Dolphins and Hiroshima Dragonflies.
Chiba, guided by first-year bench boss John Patrick, captured the Emperor's Cup (All Japan Basketball Championship) in mid-March. And after collecting the Eastern Conference regular-season title, the Jets have unveiled their quest for the playoffs with a slogan, "Road to the Triple Crown."
Before the weekend's playoffs matchups are listed, here's a look at the final standings from the 60-game season. (Note: one game was called off due to player injuries and COVID-19 positive tests.)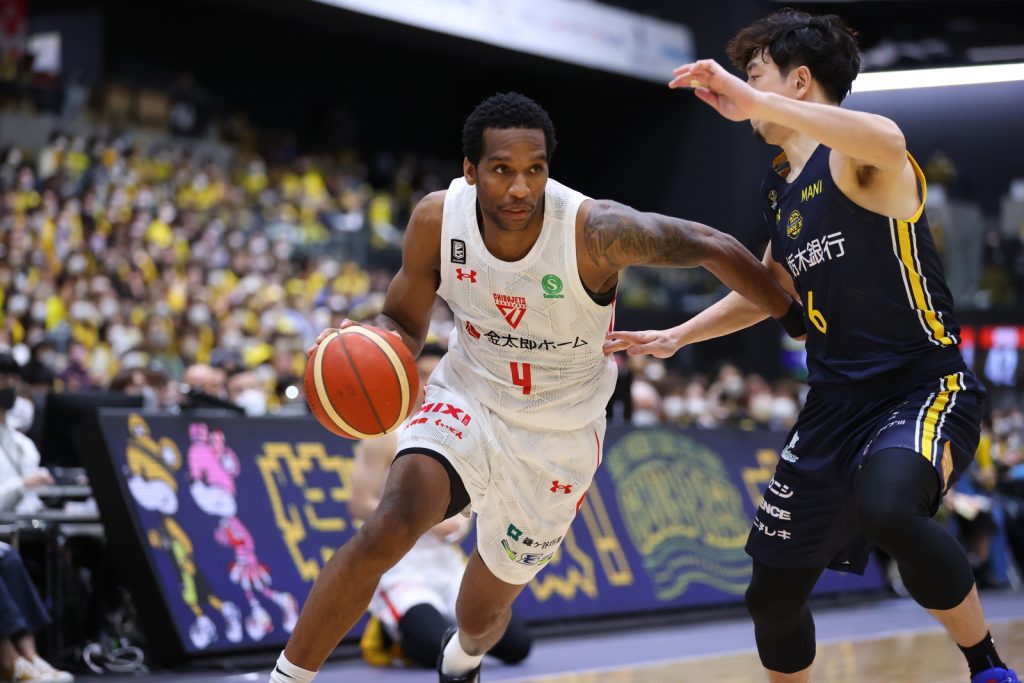 B.League Final Standings
EAST
Chiba Jets (53-7, including a 24-game win streak, and a B1 season record for wins)
Alvark Tokyo (42-18, four straight losses entering the playoffs)
Utsunomiya Brex (32-28, reigning champs didn't qualify for postseason)
Akita Northern Happinets (29-31)
Gunma Crane Thunders (29-31)
Ibaraki Robots (23-37)
Levanga Hokkaido (19-41)
Sendai 89ers (19-41)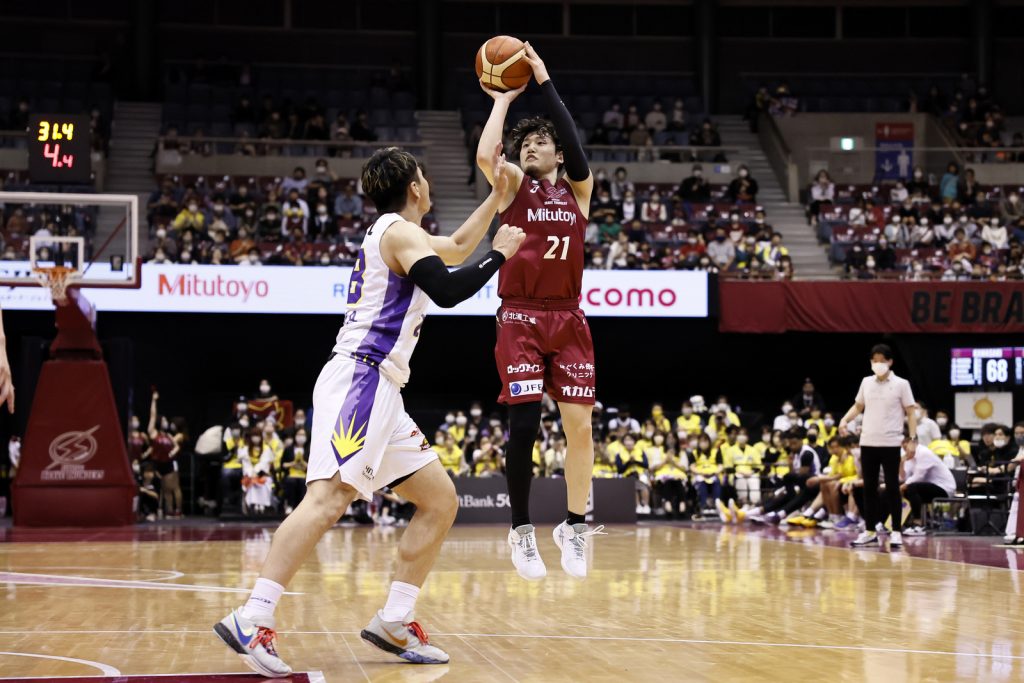 CENTRAL
Kawasaki Brave Thunders (40-20)
Yokohama B-Corsairs (33-27, five straight defeats entering the postseason)
Shinshu Brave Warriors (29-30)
Sunrockers Shibuya (28-32)
SeaHorses Mikawa (27-33)
San-en NeoPhoenix (23-37)
Toyama Grouses (15-45)
Niigata Albirex BB (13-47, relegated to second division)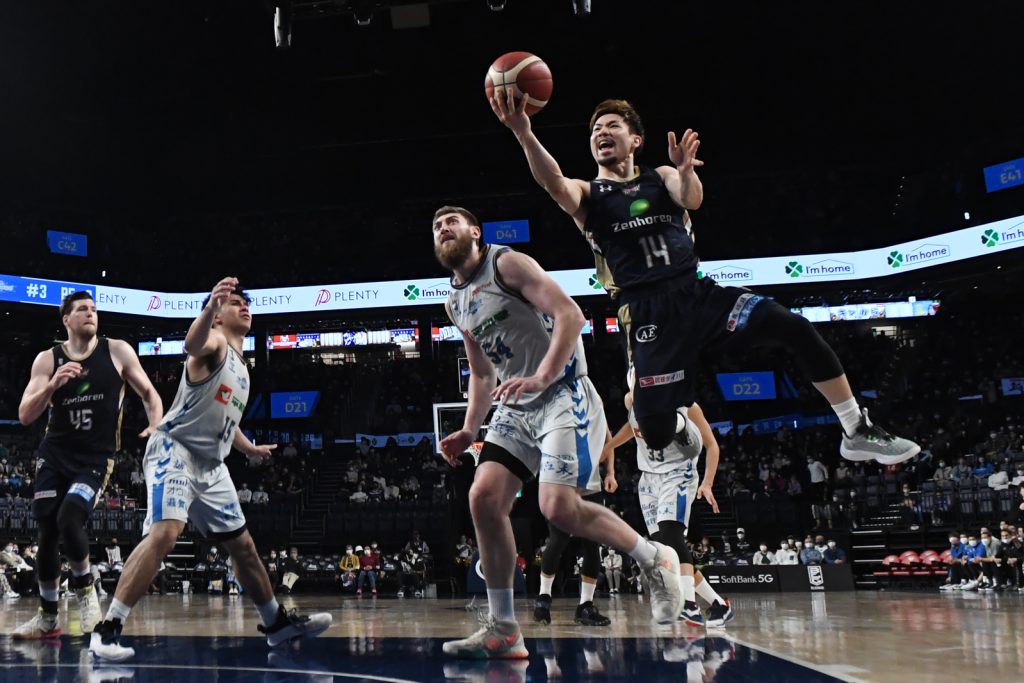 WEST
Ryukyu Golden Kings (48-12, sixth straight West title)
Shimane Susanoo Magic (48-12)
Nagoya Diamond Dolphins (43-17, four-game win streak entering playoffs)
Hiroshima Dragonflies (41-18)
Osaka Evessa (27-33)
Fighting Eagles Nagoya (22-38)
Kyoto Hannaryz (22-38)
Shiga Lakestars (14-46, relegated to second division)
Continue reading the full story on SportsLook.
Author: Ed Odeven
Find Ed on JAPAN Forward's dedicated website, SportsLook. Follow his [Japan Sports Notebook] on Sundays, [Odds and Evens] during the week, and Twitter @ed_odeven.