Crowdfunding Launched for English Version of Picture Book on Takeshima Islands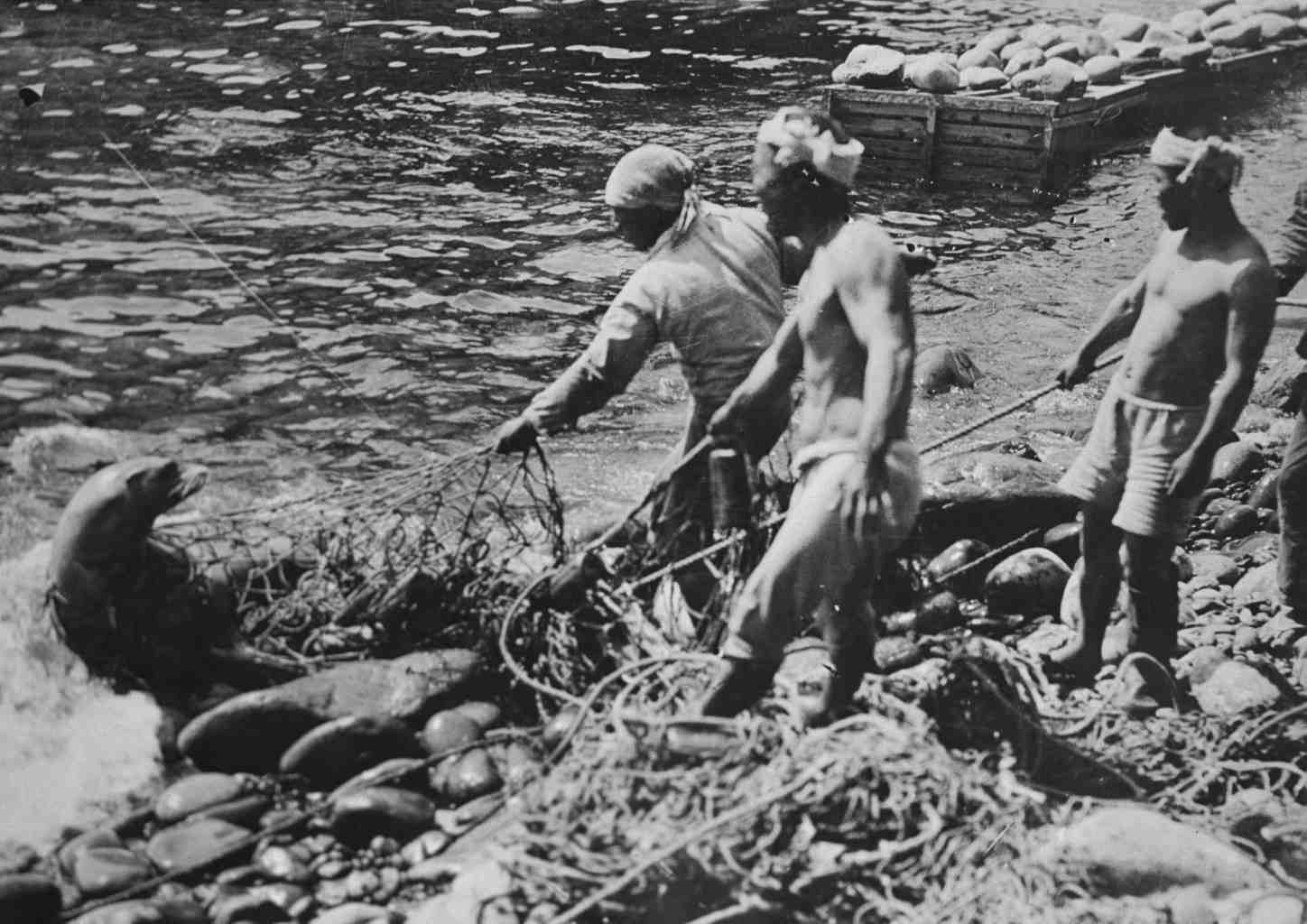 Although Takeshima (Okinoshima Town, Shimane Prefecture) is an inherent part of the territory of Japan, the Republic of Korea has been illegally occupying it.
On February 25, 2020, Yumiko Sugihara, 76, of Okinoshima Town, started a crowdfunding campaign on the web to raise money for the publication of the English language-version of her picture book titled Mechi No Ita Shima (Islands That Were Once Home to Sea Lions).
The book tells the story of Takeshima, the fishing grounds for Oki area fishermen. To convey the feelings of the local people of Oki, Sugihara plans on gifting the English version of the book to embassies in Japan and overseas.
"Mechi" is the name for sea lions in the local dialect. The Kumi District of Okinoshima Town, where Ms. Sugihara grew up, was a hub for the fishermen of Takeshima.
Ms. Sugihara's grandfather, Choshiro Hachiman, served as representative of the Takeshima Fishing and Hunting Limited Partnership before World War I. The fishermen of the association hunted sea lions in the area. He passed away in 1949 and left a will that stated, "When the fishery of Takeshima is once again back in the hands of the Japanese people, I wish that those remaining will acquire fishing rights to protect Takeshima from overfishing."
Before returning to her hometown in 2008, Ms. Sugihara was an elementary school teacher in Tokyo. She was motivated to start on her picture book project after hearing stories about the state of fishery in Takeshima from those of the Kumi District who were in the business. Ms. Sugihara was deeply moved by the fishermen's longing to fish once again in Takeshima.
In January 2013, after conducting research with over 20 local senior citizens and commissioning the drawings for the book from a local area designer, Ms. Sugihara self-published her book, Mechi No Ita Shima. Since then, she has done over 80 live readings of her book in elementary schools in Shimane Prefecture, as well as in Tokyo and Kanagawa Prefecture.
Her efforts were recognized, and in 2016 the government distributed e-book versions of her picture book to around 32,000 elementary and middle schools across Japan.
Motivated by A Child's Suggestion
Her dream of publishing an English version of the picture book stemmed from an encounter she had during one of her readings, when a child pointed out that she should translate the book into English and Korean.
An interpreter in Oita Prefecture took on the job of translating the book into English. Then, in 2014, Ms. Sugihara gifted her book in Japanese, along with the English translation, to then-United States Ambassador to Japan Caroline Kennedy. In return, Ms. Sugihara received a letter of appreciation from Kennedy, saying that she would like to share the book with embassy staff and visitors.
"Since then, I couldn't stop thinking about making an English version, " said Ms. Sugihara. Taking into account her age, among other things, she made the bold decision to publish the book in English. Through YouTube videos, she is calling out for support.
Sugihara's goal is to raise ¥2.5 million JPY (about 235,000 USD) through crowdfunding. She hopes to publish around 800 copies of the English version and gift them to embassies, international schools, and press centers. Local volunteer groups are supporting the project, and town businesses and high school students from other prefectures have started making donations.
A New Challenge
Kotaro Nishio, 43, from the town council of Okinoshima said: "I feel that the support circle is growing. Those who used to recognize it only as a dispute between two countries will perhaps be moved by this new endeavor."
"I want the world to get to know Takeshima. Through crowdfunding, hopefully the younger generation will be interested in the matter," stated Sugihara.
The picture book wraps up with this message: "Far beyond the waves, Japan's Takeshima still awaits us."
About Takeshima
Takeshima, Shimane Prefecture, is located approximately 158 kilometers northwest of the Oki Islands (Okinoshima) and approximately 88 km southeast of Utsuryo Island, South Korea. It is made up of two main east and west islands, as well as dozens of reefs. The general surface area is about 200,000 square meters. Japan and the Republic of Korea (ROK) have had an ongoing territorial dispute, with both countries claiming sovereignty over the rocks. The Korean name of Takeshima is Dokdo Islands. Following a Cabinet decision, the Japanese government incorporated Takeshima into Shimane Prefecture in 1905. In 1952, the ROK established a marine boundary line called the Syngman Rhee Line, and, since 1954, Seoul has kept security personnel stationed on the island.
The [2020] crowdfunding project for Mechi No Ita Shima can be reached through this link.
(Click here to read the article in Japanese.)
Author: Hiroyuki Sakata