Deep Impact: Continuing Influence of a Beautiful Horse
Deep Impact was hailed as an absolute presence, a hero. The impact left by this single thoroughbred continues to gallop eternally within people's hearts.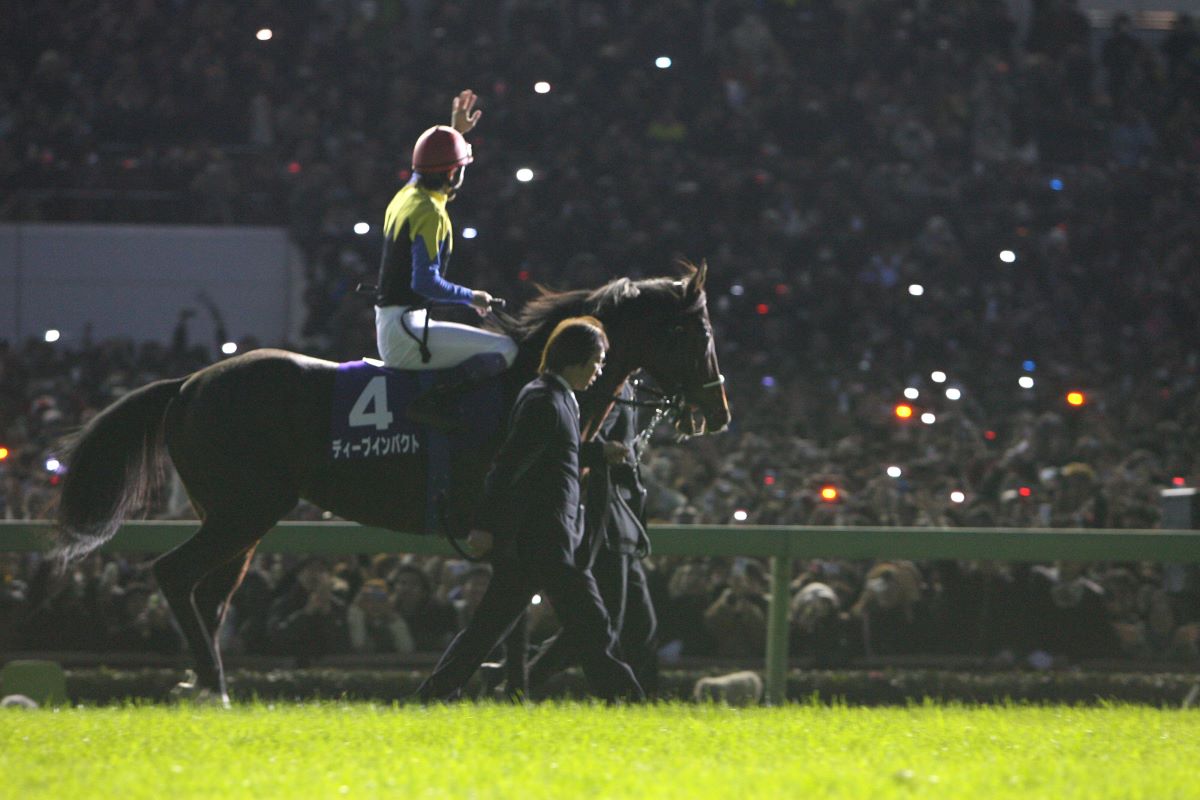 In March 2023, the cumulative number of Japan Racing Association victories by the progeny of Deep Impact had already reached an unprecedented 2,700 wins. That set a record for the fastest accumulation of wins for a sire's offspring in history.
Moreover, with Auguste Rodin's win in the 244th Betfred (Epsom) Derby at Epsom Downs in Surrey, England, on June 3, and Justin Palace's win in the Tenno Sho (Spring) in April, the bay thoroughbred's offspring equaled the JRA G1 record for the most grade one wins ever. (Previously the record was held by Deep Impact's sire, the legendary stallion Sunday Silence.)
Expectations are high for further accomplishments from this bloodline. In this article, the author who closely covered Deep Impact during his active career seeks to once again explore what kind of horse he truly was.
Last of 2 Parts
In the 2005 Arima Kinen (The Grand Prix), his first challenge against older horses, Deep Impact finished second by a half length, trailing behind the 4-year-old colt Heart's Cry on Christmas Day.
Despite suffering his first defeat, he was unquestionably selected as the JRA Horse of the Year.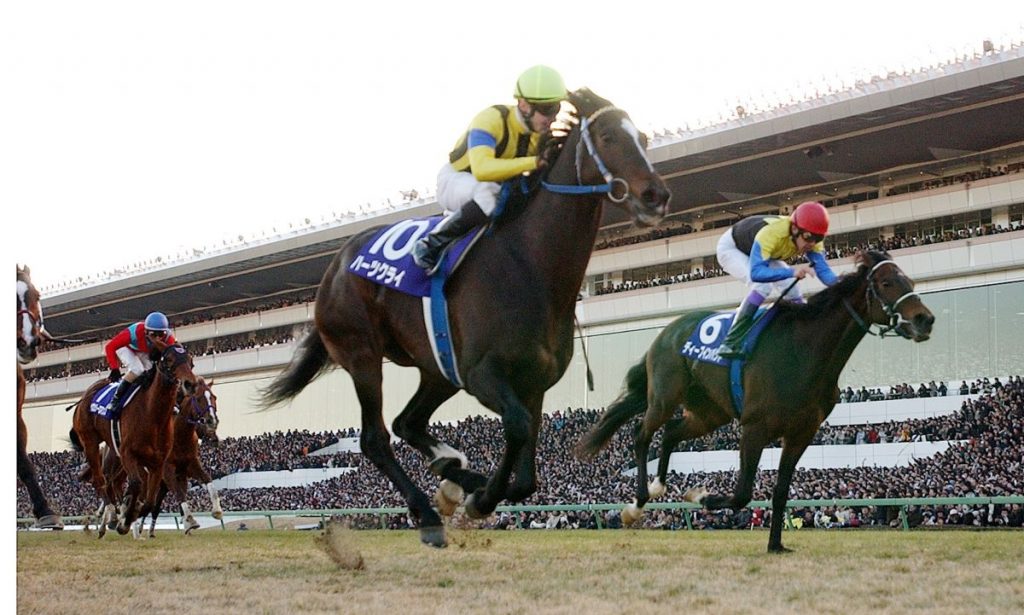 In 2006, Deep Impact started his season with a dominant victory (3½ lengths) in March in the Hanshin Daishoten, followed by a breathtaking triumph in the Tenno Sho (Spring) where he set a new race record of 3 minutes, 3.14 seconds on April 30. His performance was truly otherworldly, especially considering the challenging 3,200-meter distance at Kyoto Racecourse, which features two uphill sections.
Deep Impact's astonishing burst of speed in the last 1,000-meter mark left jockey Yutaka Take in awe. He remarked, "I can't imagine a stronger horse than him. You can continue to have high expectations, even if we venture beyond the seas. " Take thereby confirmed his confidence in competing in races overseas.

His performance at that time earned Deep Impact recognition as the first Japanese-trained horse to achieve the top ranking in the world.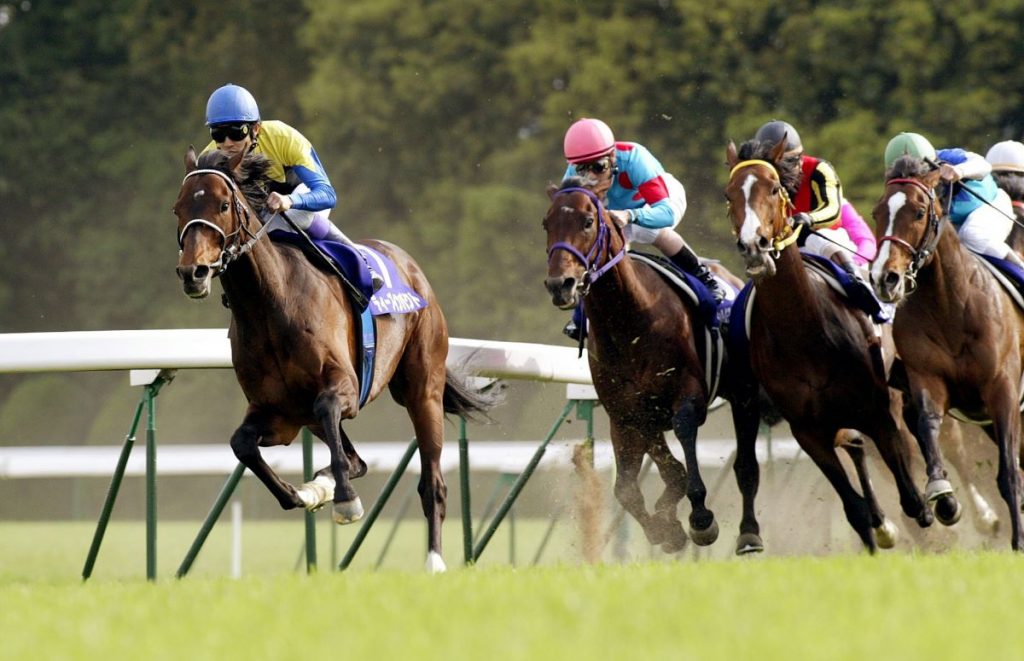 Preparations for the Prix de l'Arc de Triomphe
In early May 2006, Deep Impact's team announced its participation in the prestigious French G1 race, the Prix de l'Arc de Triomphe. With fans' expectations soaring, the Takarazuka Kinen served as a fitting send-off race.
Despite the challenging muddy track conditions, he effortlessly secured a four-length victory on June 25. The Longchamp racecourse, where the Prix de l'Arc de Triomphe is held, features a heavy track. That results in slower times compared to Japan. In that sense, the Takarazuka Kinen race proved to be a valuable trial run as well.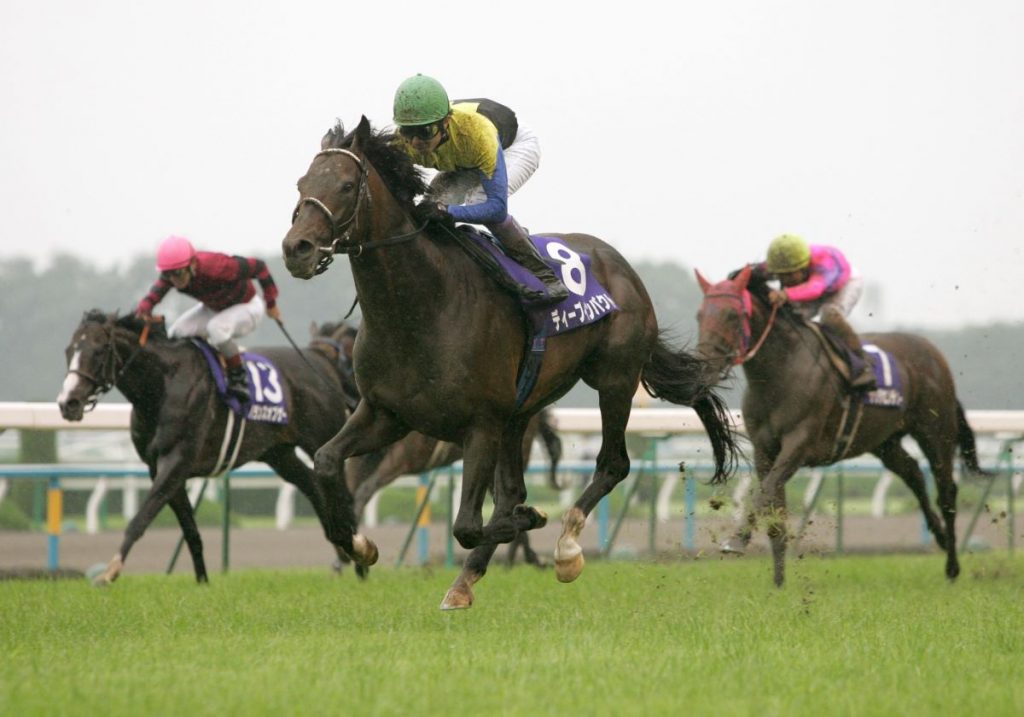 A Large Throng of Japanese Supporters in Paris
On October 1, the day of the Prix de l'Arc de Triomphe arrived. Approximately 6,000 Japanese fans traveled all the way to France to show their support. Deep Impact was the overwhelming favorite with odds of 1.5.
The race was broadcast live on NHK. And the average viewer rating in the Kanto region was an astonishing 16.4%, an impressive number for a late-night time slot.
Everyone had high hopes for the first victory of a Japanese horse. But Deep Impact, unable to to deliver his trademark "flying run," could only manage a third-place finish.
It was a shocking defeat, and Take expressed his lingering disappointment.
"The regret of this race is unforgettable. I still dream about it. [And] I believe the only way to overcome that regret," he said, "which I experienced alongside Deep Impact, is to eventually win the Prix de l'Arc de Triomphe."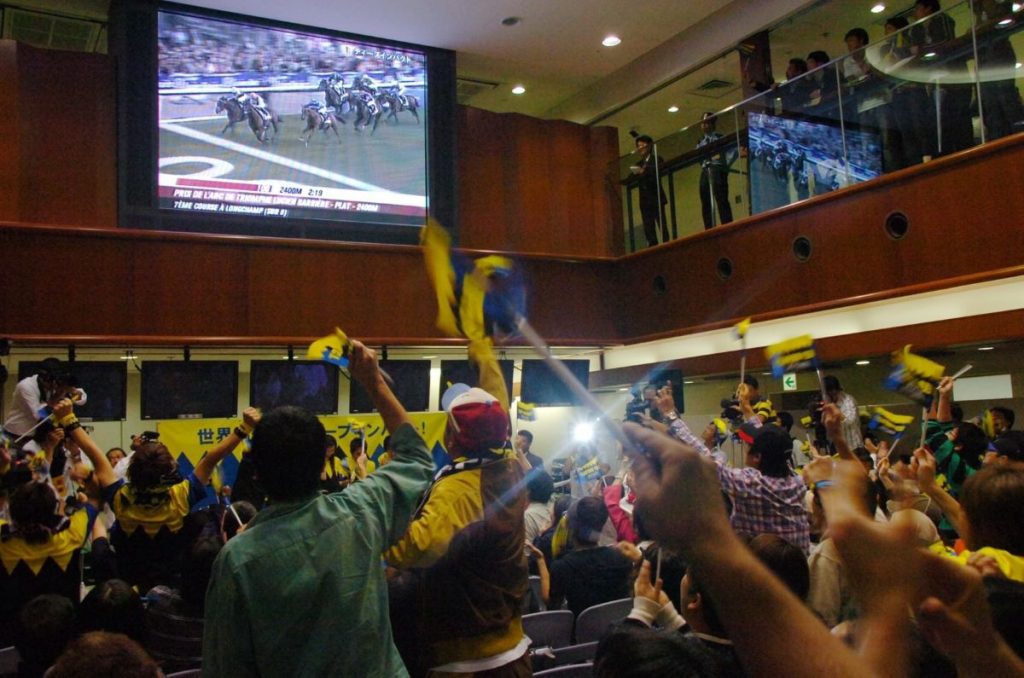 Seismic Moments in October 2006
Two shocking events struck the heartbroken Deep Impact upon his return to Japan. On October 11, it was officially announced that he would retire at the end of the year and transition to a stud career.
Just eight days later, an even bigger shock rocked the entire nation. During the post-race examination following the Prix de l'Arc de Triomphe, a prohibited substance called Ipratropium was detected in Deep Impact's system.
This revelation sparked a scandalous controversy that engulfed not only sports newspapers but also mainstream media, weekly magazines and TV shows. The Deep Impact team became the subject of relentless pursuit and scrutiny.
Various speculations emerged, questioning the "lack of awareness regarding drug usage" and even insinuating intentional use to enhance racing performance, which fueled doping suspicions. The team faced a deluge of criticism and condemnation from both public voices and media articles.
Trainer Yasuo Ikee found himself at the center of criticism and faced the peak of mental strain. Nevertheless, he steadfastly maintained a sincere approach in his interviews, displaying a resolute attitude.
Ultimately, Deep Impact's third-place finish was disqualified. But it was later announced that the presence of the prohibited substance was due to it inadvertently adhering to the straw bed used during inhalation therapy. This announcement served as proof that there was no involvement of doping or any form of illicit usage.
As only two races remained until retirement, the Japan Cup and the Arima Kinen became crucial events that Deep Impact couldn't afford to lose. They couldn't afford any perception that he could only win with the aid of medication.
No Veterinary Check-Ups or Treatments
In the midst of this, the team made a firm decision to uphold a particular principle: no veterinary check-ups or treatments until retirement. Even in situations where injections would typically be administered for fatigue recovery, the staff provided massages and devised training routines to prevent the accumulation of damage.
Finally, in the Japan Cup, Deep Impact achieved the long-awaited comeback victory that everyone had hoped for on November 26. The crowd of 120,000, together with Take, erupted in cheers and celebration. It was a scene of overwhelming emotion and inspiration that went beyond astonishment. (Watch the race on the JRA's YouTube channel.)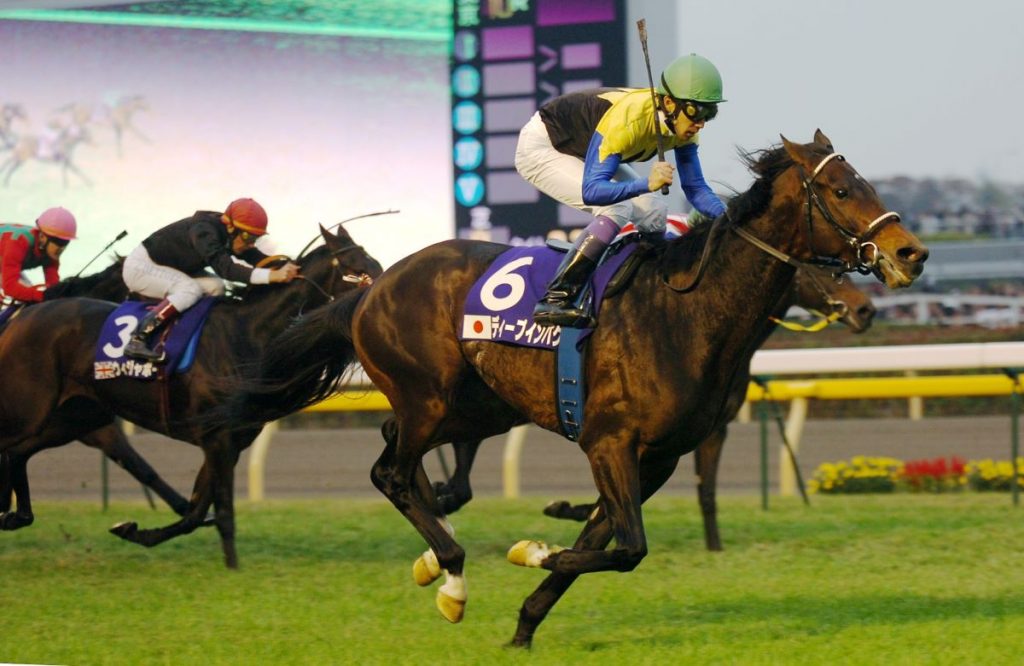 In the final race, the Arima Kinen, Deep Impact once again made his trademark late surge from the back of the pack. In the last straight, he soared past his competitors with stunning speed, avenging his second-place finish from the previous year.
The remarkable journey of Deep Impact's racing career came to a spectacular end on Christmas Eve.
At the retirement ceremony held after the final race, 50,000 fans and bright lights celebrated Deep Impact's new beginning.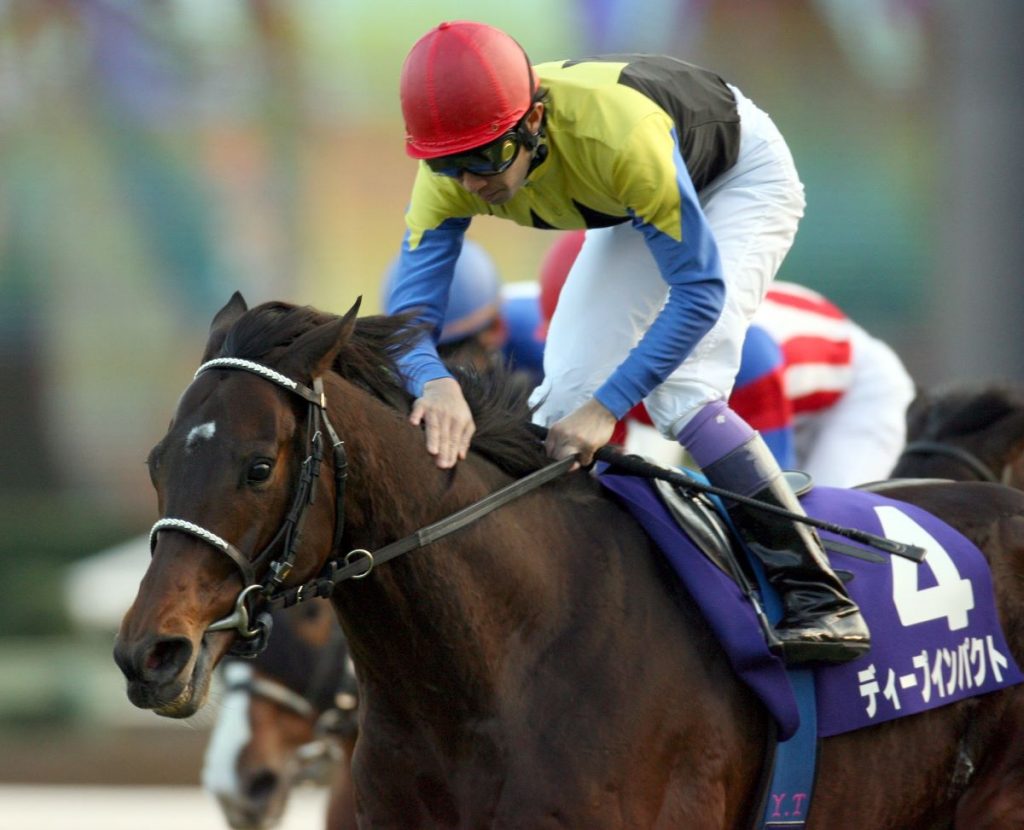 Spectacular Success as a Sire
After returning to his birthplace in Hokkaido, Deep Impact proved to be an exceptional stallion. His offspring, carrying his remarkable genes, dominated the racing world. In 2010, when his progeny made their debut, they claimed the top spot in the 2-year-old stallion rankings.
From 2012 onwards, Deep Impact reigned as the leading sire with his progeny earning the highest cumulative prize money. Even his offspring that debuted in Europe triumphed in prestigious G1 races every year. Deep Impact's initial stud fee of ¥10 million JPY (around $100,000 USD) skyrocketed to a staggering ¥40 million JPY (about $400,000 USD), solidifying his immense success.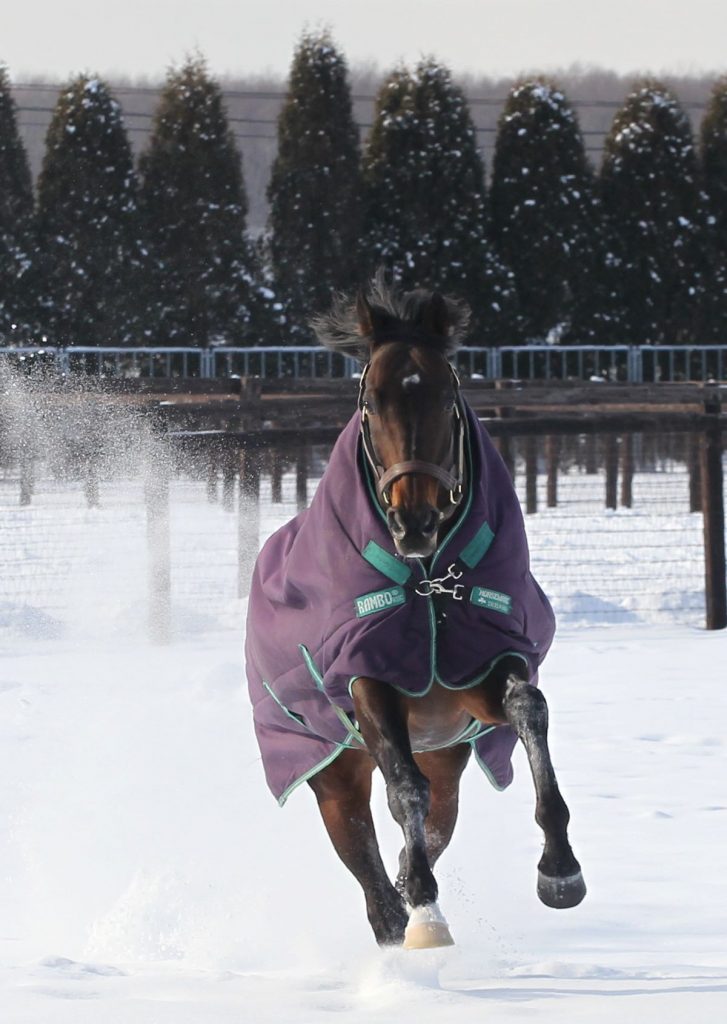 The End of Deep Impact's Life
The farewell came unexpectedly. On February 18, 2019, Deep Impact began experiencing neck pain, which led to the suspension of his breeding activities after mating with 24 mares. Although a successful surgery was performed, his condition took a sudden turn for the worse on July 29.
It was discovered that he had suffered a fractured cervical vertebra, leaving no hope for recovery and ruling out any possibility of further surgical intervention.
Consequently, on the following day, the decision was made to euthanize him. Deep Impact was 17 years old, which, in human terms, is comparable to being in one's early 50s — a relatively young age.

"Deep Impact was truly a special horse in my life," said Take, who rode the thoroughbred in all 14 of his career races. "Although we didn't fulfill the dream of winning the Prix de l'Arc de Triomphe, I still believe that Deep Impact was the best horse in the world. If possible, I have a desire to win the Arc de Triomphe with one of his offspring."
Reflections from Deep Impact's Trainer
Ikee, who had already retired as a trainer in 2011, expressed deep sorrow, saying, "I wish he could have lived a little longer. … He allowed me to fulfill my dream of winning the Derby as a trainer, and he was like a precious treasure."

Passion, inspiration, tears. Deep Impact, who engraved his name not only in Japan but also in the global horse racing world, had a dramatic life. In the years he raced, 2005 and 2006, the term social disparity gained popularity. Amidst the uncertainty and sense of stagnation of those times, people may have been eagerly awaiting a true hero who possessed both strength and charm.
Deep Impact was hailed as an absolute presence, a hero. The impact left by this single thoroughbred continues to gallop eternally within people's hearts.
RELATED:
Author: Yasuyuki Suzuki
(Suzuki is a veteran sports journalist. He was the reporter in charge of Deep Impact coverage at Weekly Gallop during the horse's active years.)
Editor's note: The content of this article has been augmented using material from a 2020 article by Sankei Sports ZBAT!.
(Read the article in Japanese.)