Editorial: Pressure on Cambridge University Means China Threatens Academic Freedom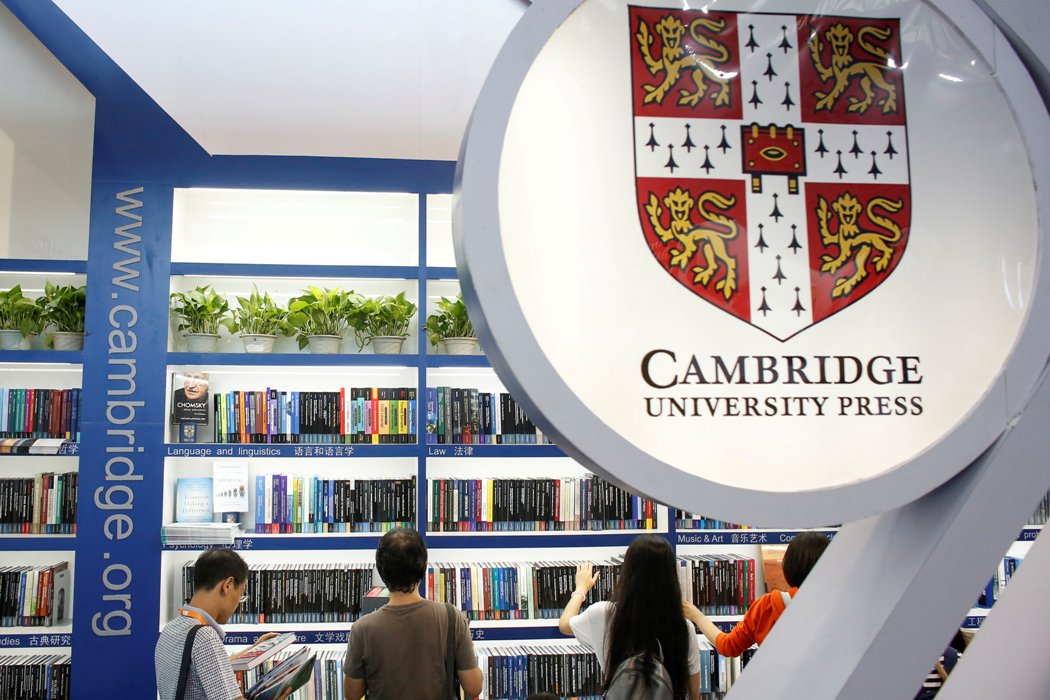 Approximately 300 articles in the Chinese studies journal China Quarterly, which the Cambridge University Press publishes in Britain, were made temporarily unavailable in China.
Articles that were made unavailable are on issues such as the June 1989 Tienanmen Square protests and Taiwan independence. All the articles share the theme of suppression of freedom by China. (See here the list of articles blocked by Cambridge University Press.)
The university admitted that the articles had been cut off in response to a request from China.
Subsequently, while access was restored, it is regrettable that such a prestigious institution and mainstay of the British intellectual tradition was initially so lacking in sensitivity.
If the university did not accede to China's request to make the politically-themed materials unavailable, then all the other materials the university press published—including popular English language learning materials—would have been banned in China as well.
The reason the materials are popular in China is because they fill a need. Holding these English language teaching materials hostage to the demand that access to certain academic articles be limited in foreign universities can only be described as "the export of censorship."
This shows overwhelming disrespect for academic freedom. (Read the exchange between China Quarterly Editor Tim Pringle and Cambridge University Press over censorship.)
It can also be said that this incident brings into relief the ability of China as the second largest economy in the world to meddle in the management of foreign universities. Substantial contributions to foreign universities are being made by the Chinese government and Chinese companies. (Here is the statement by the Association for Asian Studies on the censorship issue.)
According to an American newspaper, there are more than 300,000 Chinese undergraduates and graduates in American universities. The tuition income derived from these students is an important element in the management of universities. This is a pattern that is spreading worldwide.
Each university has an organization that embraces Chinese students. These organizations go beyond just engaging in mutual aid and social activities. It is necessary to be vigilant with respect to their activities within the university.
In the United States, a history researcher who took up the Sino-Japanese War (1894-1895) was forced to apologize and delete teaching materials after Chinese students protested. In another case, a Chinese female student who dared to express a view on the Tibet issue that was at odds with the official Chinese government line received threats and intimidation from other Chinese students.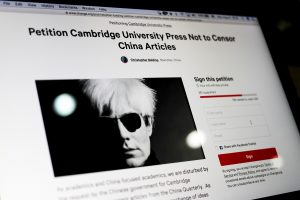 Under the guise of spreading instruction in the Chinese language, the Chinese government has been sponsoring Confucius Institutes in foreign universities. Concern has been expressed in Canada and the US that these institutes are organs for spreading Chinese government propaganda with respect to Tibet and other issues.
Japanese universities are not necessarily safe. In Japan, accepting foreign students is seen a way to deepen understanding of other cultures and add vitality to universities. But it is not permissible to allow the fundamentals of research to be sacrificed to managerial concerns. Universities are nothing if they are not about academic freedom.
(Learn about the petition, protesting Cambridge University's censorship.)
(Click here to read the original story in Japanese.)