EDITORIAL | South Korea Must Apologize for Locking Radar on Japan's Self-Defense Force Aircraft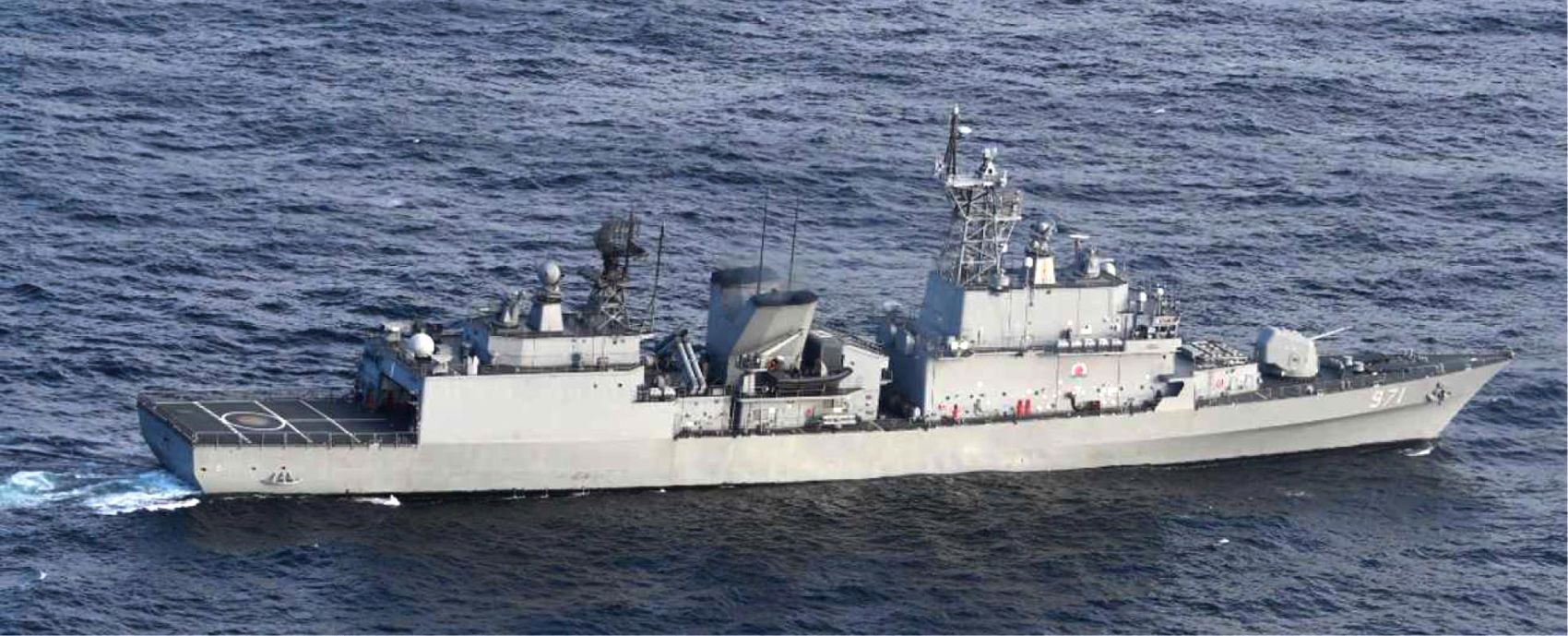 The South Korean government should waste no time in honestly admitting its error and offering an apology to Japan for the South Korean Navy's behavior on December 20, while meting out disciplinary measures against those who are responsible for the incident.
The South Korean Navy's provocation this time constitutes a hostility toward Japan. Any further anti-Japanese behavior will make it very difficult for Tokyo to maintain friendly relations with Seoul.
A Japanese Maritime Self-Defense Force (MSDF) P-1 patrol plane was engaged in routine surveillance activities over the waters off the Noto Peninsula in Ishikawa Prefecture on December 20 when a South Korean Navy destroyer lit up and locked onto the patrol plane using fire control radar. The incident, which took place within Japan's exclusive economic zone, forced the MSDF P-1 aircraft to take evasive action.
The purpose of the weapons-targeting system, also called fire control radar, is to assist in the precise assault on a target with live missiles or other ammunition. It is much the same as putting a loaded gun to a person's head.
It is a very dangerous and hostile act. In the eyes of the international community, this is the type of incident that gives the targeted party the right to fire back immediately in an exercise of self-defense.
The incident also comes at a time when greater defense cooperation is needed between Japan, the United States, and South Korea for the resolution of North Korea's nuclear and missile issues. South Korea's behavior is an outrageous act that tramples on the foundation of the trilateral coordination.
It is only natural for the Japanese government to have lodged a strong protest with South Korea and called for measures to prevent a recurrence of such incident. We cannot help but take umbrage, however, at South Korea's failure to admit its own fault.
Is it sufficient to have protested the radar incident again at the Japan-South Korea foreign ministry bureau chief-level talks held on December 24 in Seoul? Rather, Prime Minister Shinzo Abe should instead directly call for South Korean President Moon Jae-in to apologize.
In January 2013, a Chinese Navy frigate locked its radar onto an MSDF destroyer off the Senkaku islands in Okinawa Prefecture. During the Cold War era, the former Soviet military was also said to have targeted its radar on units of Japan's Self-Defense Forces.
Considering this history, does the Korean Navy not even know the distinction between enemies and allies? Or has it decided to regard Japan as an enemy?
South Korea's defense ministry announced that its vessels did not use radar to track the MSDF patrol aircraft. South Korean media, for that matter, quoted ministry sources as saying the weapons-targeting system was instead used to search for a distressed North Korean ship.
Japan's defense ministry, however, has rebuked the claim, noting that fire control radar "is not suitable for wide searches in an extensive area." The ministry added that the South Korean destroyer, in the event of a vessel or aircraft being confirmed in the vicinity, "should have refrained" from locking its radar onto a target, "in compliance with internationally established criteria" accepted by South Korea itself relevant to the use of radar.
South Korea cannot escape responsibility by the use of flimsy falsehoods in this case. Given that the incident involved its military's actions, evasion of responsibility could lead to South Korea being regarded as an aberrant nation not only by Japan but also by the rest of the world.
(Click here to read The Sankei Shimbun editorial in Japanese.)
Author: Editorial, The Sankei Shimbun