EDITORIAL | With U.S. Backing, Let's Settle the Abduction Issue Once and for All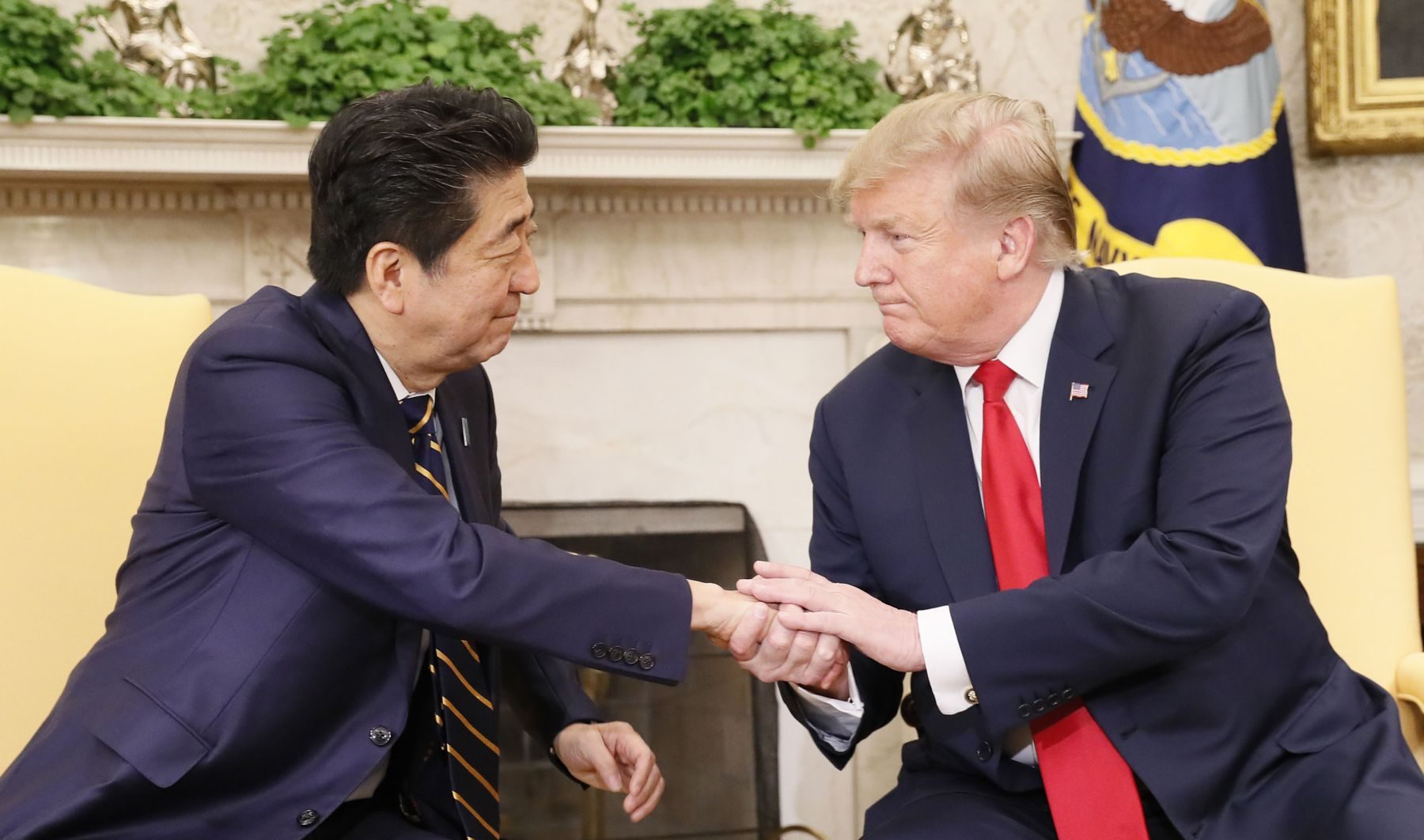 North Korea was a hot topic in the talks Japanese Prime Minister Shinzo Abe held with United States President Donald Trump at the White House on the afternoon of Saturday, April 26 (morning of April 27, Japan time).
The two leaders agreed to further bolster bilateral solidarity in maintaining economic sanctions designed to pressure Pyongyang to agree to total denuclearization. They also reaffirmed the necessity of an early resolution to the issue of the abduction of Japanese citizens by North Korea.
Abe stated firmly, "Next time I sit down face-to-face with Kim Jong Un, chairman of the Workers' Party of Korea, we will settle this issue." Abe also asked for U.S. help in bringing about a Japan-North Korea summit. President Trump in turn pledged "across-the-board cooperation."
The total denuclearization of North Korea is an urgent matter since it is indispensable for world peace. And the resolution of the abductions remains an issue of the utmost importance to Japan. The full weight of the Japan-U.S. alliance should be brought to bear on these issues.
Even though North Korea indisputably committed the state crime of kidnapping foreign citizens, it feigns ignorance of the matter. Kim also seems determined to continue to possess war potential in the form of nuclear weapons and missiles. This is shown by his frantic efforts to solidify the backing of Russia and China through recent talks with Vladimir Putin and Xi Jinping.
The Japanese and American leaders had in-depth discussions concerning the future course of U.S.-North Korean negotiations. As the official White House statement noted, these talks will be aimed at "achieving final, total, and verifiable denuclearization of North Korea."
It was significant that Trump announced total support for the resolution of the abductees issue. He reiterated that the North Korean dictator needed to realize that there would be no future for his country without the resolution of this long-festering problem.
Concerning bilateral trade negotiations with Japan, Trump asked for the removal of Japanese tariffs on U.S. agricultural products. He also indicated that he hoped to see a trade agreement concluded in May.
U.S. exports of beef, pork, and other farm products to Japan have increasingly been at a competitive disadvantage since the U.S. opted out of the Trans-Pacific Partnership (TPP).
The desire for an early agreement stems in part from anxiety that this situation will invite a backlash from American farmers. It would also keep a lid on unreasonable demands exceeding TPP standards, and otherwise prevent the negotiations from becoming mired down.
However, we need to be wary of getting fixated on the farm sector. As Prime Minister Abe noted, "We want to promote negotiations that will benefit both sides." Therefore, we should not guarantee the U.S. results in this sector while it still has not abandoned threats to slap quotas on imports of Japanese automobiles or take other protectionist measures.
China-related issues did not figure prominently in these talks. It was disappointing that the two sides did not go beyond affirming Japan-U.S. solidarity in promoting constructive engagement by China in international society.
China is clearly a country that does not share our two countries' values. How then should we respond to China in various areas, including security and trade? These are pressing concerns that need to be addressed at the Japan-U.S. summits scheduled for May and June.
(Click here to read the column in its original Japanese.)
Author: The Sankei Shimbun