Equinox Extends Win Streak to Four with a Spellbinding Triumph in the Takarazuka Kinen
Teaming up with Christophe Lemaire, Equinox navigated Hanshin Racecourse with efficiency and a sense of urgency in the final stretch to secure the win.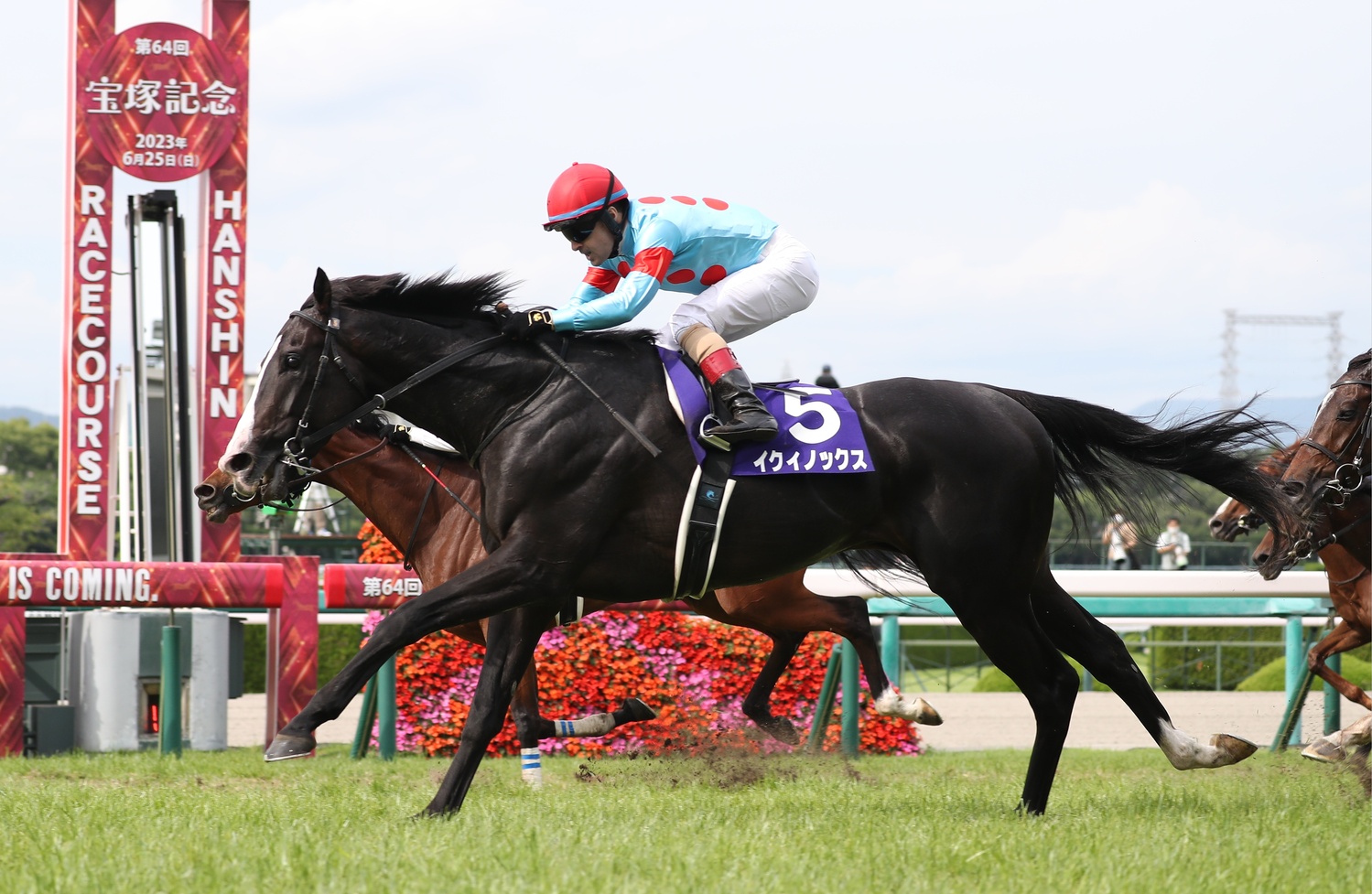 Read the full story on SportsLook - Equinox Extends Win Streak to Four with a Spellbinding Triumph in the Takarazuka Kinen
Heading into the 64th Takarazuka Kinen, Equinox was listed first on the Longines World's Best Racehorse Rankings.
The powerful 4-year-old colt's performance on Sunday, June 25 was a 2,200-meter demonstration of why the Kitasan Black-sired horse is so highly regarded on the global stage.

Equinox, guided by Christophe Lemaire, ran near the back of the pack in the early going after bursting out of stall five. And he was in no rush to attempt to take control right away.

Instead, patience paid off for the horse and the jockey. And then they seized the moment in the All-Star, aka Grand Prix, race, one of two on the Japan Racing Association calendar in which fans select the entrants.

Heading into the final turn, race favorite Equinox made a bold move to the outside, giving him plenty of space to operate at full stride as he galloped toward the front-runners and moved into contention.
Pivotal Moment for Equinox
Equinox took the lead with 200 meters remaining at Hanshin Racecourse in Takarazuka, Hyogo Prefecture. And he held off his closest challenger by a neck in the 17-horse race. (Watch the full race on the JRA's YouTube channel.)

Through Seven Seas (three-time Takarazuka Kinen winner Kenichi Ikezoe's ride) ran the fastest last three furlongs (34.6 seconds) to finish in second place.
Equinox completed the JRA Grade 1 race in 2 minutes, 11.2 seconds, including 34.8 seconds in the final three furlongs, a year after Titleholder won it in a race-record time of 2:09.7. It's the 45th JRA G1 win of Lemaire's career and the fifth for Tetsuya Kimura, Equinox's trainer.
Continue reading the full story on SportsLook.
Follow horse racing news throughout the year on SportsLook.

Author: Ed Odeven
Find Ed on JAPAN Forward's dedicated website, SportsLook. Follow his [Japan Sports Notebook] on Sundays, [Odds and Evens] during the week, and Twitter @ed_odeven.