Experience Japan Within Tokyo's Limits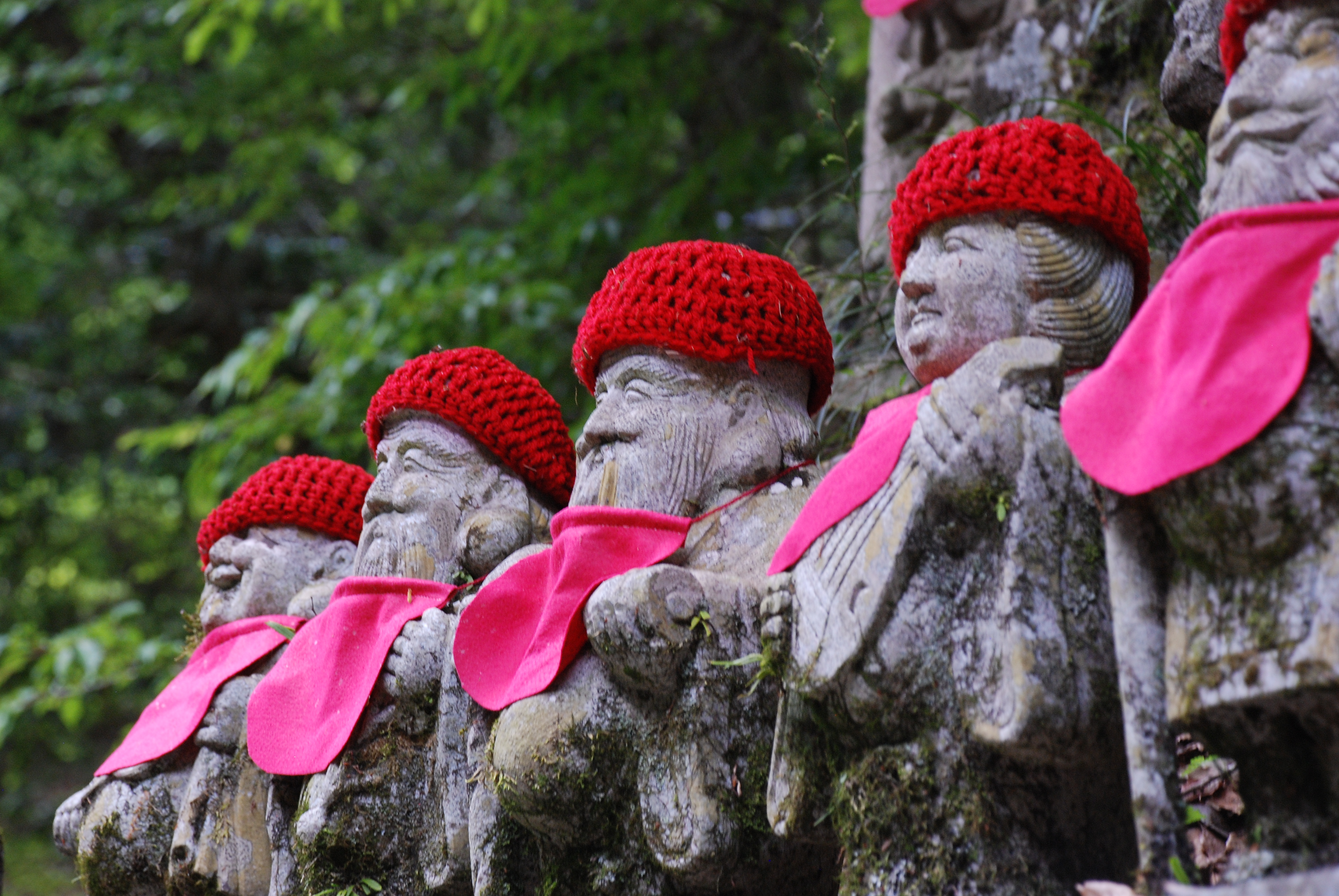 Taylor Bond
For those based in Tokyo, travel expenses can be a make-or-break factor when considering whether to take a trip to regions outside of the metropolitan area. On a student budget, or even just for a traveler spread too thin to purchase the JR Pass (which allows unlimited train, and, more importantly, Shinkansen travel for a set duration of time), a trip beyond Tokyo can be daunting.
In fact, Japan has a variety of experiences to offer, from ancient temples and teahouses to widely varying scenery of oceans and mountains to modern-day cultural immersion activities. Instead of breaking the bank by visiting the far corners of the country, consider these cheap and convenient alternatives, nearly all of which—surprisingly—can be easily accessed from Tokyo.
If You Can't Go to Kyoto
Kawagoe acts as a great substitute for the cultural immersion that a trip to Kyoto provides. While round-trip Shinkansen tickets from Tokyo to Kyoto average around ¥16,000, transportation out of Tokyo's Ikebukuro Station to Kawagoeshi Station using the Tobu Tojo Line costs only ¥470 one-way and takes a mere 30 minutes if you catch the express train service. With such a short transit time, it makes a half-day trip to Kawagoe possible, even if you have an otherwise busy morning or afternoon, although for a place as rustically beautiful as Kawagoe, why rush?
While Kawagoe lacks the sheer mass of temples and shrines that seem to fill every pocket of available space in Kyoto, it offers a convenient and picturesque glimpse into the historical side of Japan that most of central Tokyo lacks. The restored main street begins right outside of the station and extends through the town. It's lined with small craft stores and notable landmarks. While a bus pass can be purchased, most of the highlights of Kawagoe can be accessed easily by foot. Walking along the main path—or its nearby alleyways—transports visitors to a Japan of the past.
If You Can't Go to Mt. Fuji
For some, seeing Fuji from a distance (or even from the window seat of your plane when landing) is enough to alleviate the craving to enjoy the well-known scenery of Japan's most famous mountain. However, if you still want to experience nature in Japan, then hiking Mt. Takao is an easy day trip to put on your docket.
Located only 50 minutes outside of Tokyo's city center, and costing just ¥390 from Shinjuku Station, Takao can provide an immersion into nature for all types of travelers. Hikers can choose from a variety of trails, with assigned degrees of difficulty from easy to difficult. There is also a cable car on the easiest path to transport visitors half-way up the route, so nearly everyone can experience a little bit of the outdoors while in Japan.
Accessing Takao-san is simple: take the Keio Subway out of Shinjuku Station and stay on the same train until Takaosanguchi Station, which lets passengers out right at the base of the mountain. A religious pilgrimage site as well as a source of scenery, Takao is a must visit for those who are sick of skyscrapers. While most popular in autumn when the foliage of the mountain blazes with brilliant reds and oranges, the hike up the mountain is scenic at any point in the year.
If You Want to Swim and Visit Temples
Kamakura is a charming coastal town that continues to unravel its secrets every time you visit. While most tourists make a trek there for the purpose of seeing the huge statue of Buddha housed at the Kotokuin Temple and any number of the other shrines and temples found in city, there are a number of other activities to experience in this old capitol. Temples like Hasedera offer seaside views and caverns to explore, while the bamboo gardens surrounding Hokokuji rival those found at the more famous Arashiyama located outside of Kyoto.
If traveling to more picturesque beaches, such as those in Okinawa, isn't on your travel itinerary but you're still looking to beat the heat, Kamakura is a surprisingly great choice. Not merely just a destination for history and culture, Kamakura can also double as a location with easily accessible swimming. In the summer months, Kamakura is a popular destination for surfers and those seeking to escape the sweltering humidity of the city. The beaches fill up fast.
The JR Yokosuka Line connects Tokyo Station directly with Kamakura, taking about one hour and costing ¥920. Likewise, you could take the JR Shonan Shinjuku Line, which is roughly the same, in terms of time and cost. If you have the Enoshima Kamakura Free Pass (¥1,470), which provides a round-trip between Shinjuku and Kamakura, along with unlimited transport on the Enoden train, the Odakyu Railways is yet another option.
If One City Isn't Enough for You
If Tokyo alone doesn't feel big enough to hold your interest, take a train to nearby Yokohama. It is a port city with a softer atmosphere than Tokyo, though still certainly bustling with the same energy as any other major metropolis.
Its most iconic landmarks include the Red Brick Warehouse and a sweeping skyline featuring a Ferris wheel, which at night serves both as a clock and provides a dazzling light show as colors race up and down the metal structure. The Cup Noodle Museum is also conveniently located in this downtown section of Yokohama called Minato Mirai.
Yokohama also houses Japan's largest Chinatown. After the ports of Yokohama opened up to foreign trade in the mid-1800s, the Chinese population increased and established a bustling neighborhood filled with shops, temples, and plenty of restaurants. Large gates mark the entrances at the border of Chinatown. Many modern-day visitors walk along the streets, browsing street food and traditional restaurants and weaving in and out of the stores.
The cheapest option for going to Yokohama is the Tokyu Line, which runs from Shibuya to Yokohama Station and takes about 25 minutes at a cost of ¥270. The JR Tokaido Line is a faster option, around 20 minutes from Shinagawa Station for ¥290 or ¥470 from Tokyo Station.
So, if you are interested in a wide spectrum of Japanese culture and scenery but you lack the time or funds to travel extensively throughout the country, rest assured you can experience it all. Whether you are a traditional traveler or a student on a budget, you need not feel limited—it is all within reach for a whole or part-day trip from central Tokyo.