FIGURE SKATING | Ilia Malinin Powers to World Junior Title; Tatsuya Tsuboi Captures Bronze
It was a solid performance for Tsuboi, who has struggled with results the past few seasons.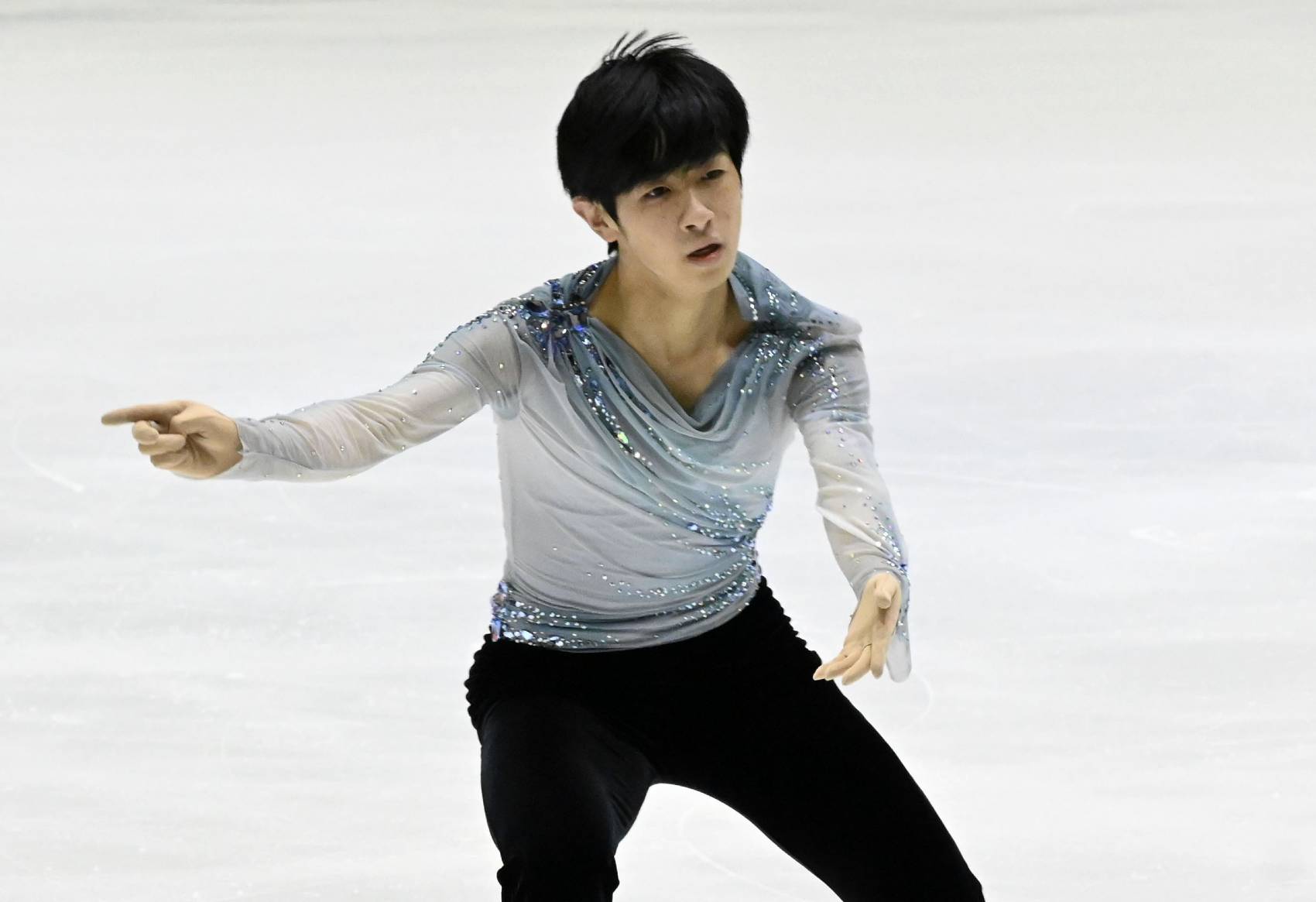 Ilia Malinin of the United States won the world junior championship in dominating fashion on Saturday night, April 16 in Tallinn, Estonia. The 17-year-old racked up a total score of 276.11 points to claim the gold medal by more than 40 points.
Kazakhstan's Mikhail Shaidorov took the silver with 234.31, while Tatsuya Tsuboi claimed the bronze at 233.82.
Kao Miura finished 13th with 197.59 and teammate Lucas Tsuyoshi Honda was 14th on 196.83.
The combined finish of Tsuboi and Miura added up to 16th, which means Japan will only have two spots for the men at next season's world juniors. Countries that have three skaters entered must finish a combined 13th or better to retain the three places the following year.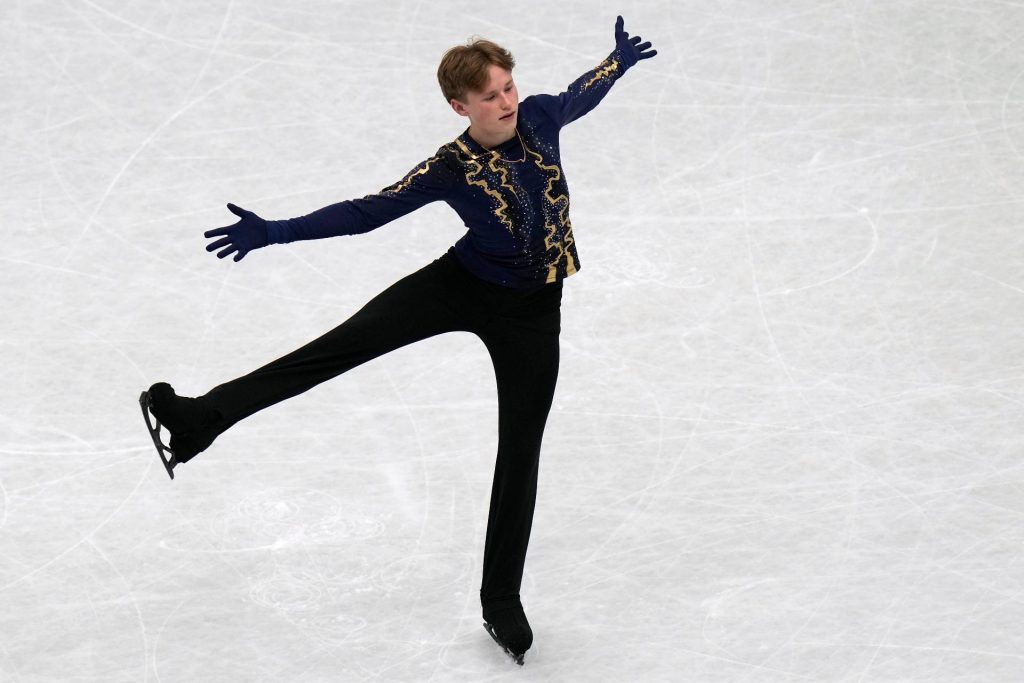 Malinin landed four quadruple jumps and six triples in his skate to "Nobody Knows" and "Golden Age." He notched level fours on two of his spins.
The self-proclaimed "Quad God" said he was satisfied to triumph at the competition that was postponed by one month and relocated.
"I feel relieved that I finished the season really, really good and that I was able to skate a clean long [program]," Malinin stated. "It makes me happy that I was able to put in the effort that I did today."
Malinin, who was second at the US nationals behind Olympic champion Nathan Chen, noted that he had an awakening after finishing 16th at the world juniors in Tallinn two years ago.
"After the junior worlds that was held here a couple of years ago, I noticed that I needed to work a lot more on getting better jumping, and more skating quality, better spins and choreography overall," Malinin commented.
Shaidorov gave Kazakhstan its first medal ever at the world juniors with his performance to "Once Upon a Time in America." The 17-year-old landed two clean quad toe loops and five triples in his routine.
Shaidorov said his work off the ice helped him achieve this result.
"After the last junior worlds, we had the (pandemic) quarantine and I used the time doing a lot of off-ice training outside," Shaidorov recalled. "There were only a few competitions during the pandemic, so I developed in a good way and the result has shown."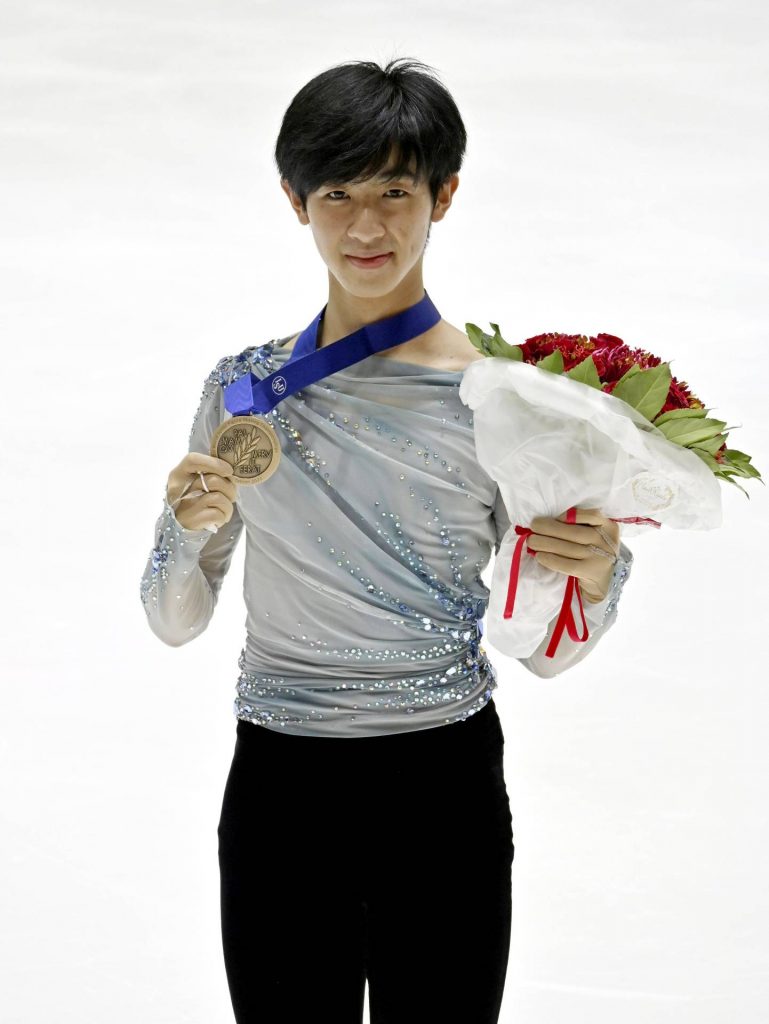 Tsuboi, a 19-year-old from Okazaki, Aichi Prefecture, competed to "Preludes" and was judged a quarter rotation short on his opening quad salchow, but went on to land six clean triples. He received level fours on two of his spins, but a level two on his step sequence cost him the silver.
Nevertheless, it was a solid performance for Tsuboi, who has struggled with results the past few seasons.
"From what I accomplished here at junior worlds, I'm very happy with myself and I prepared and worked very hard for this competition," Tsuboi remarked.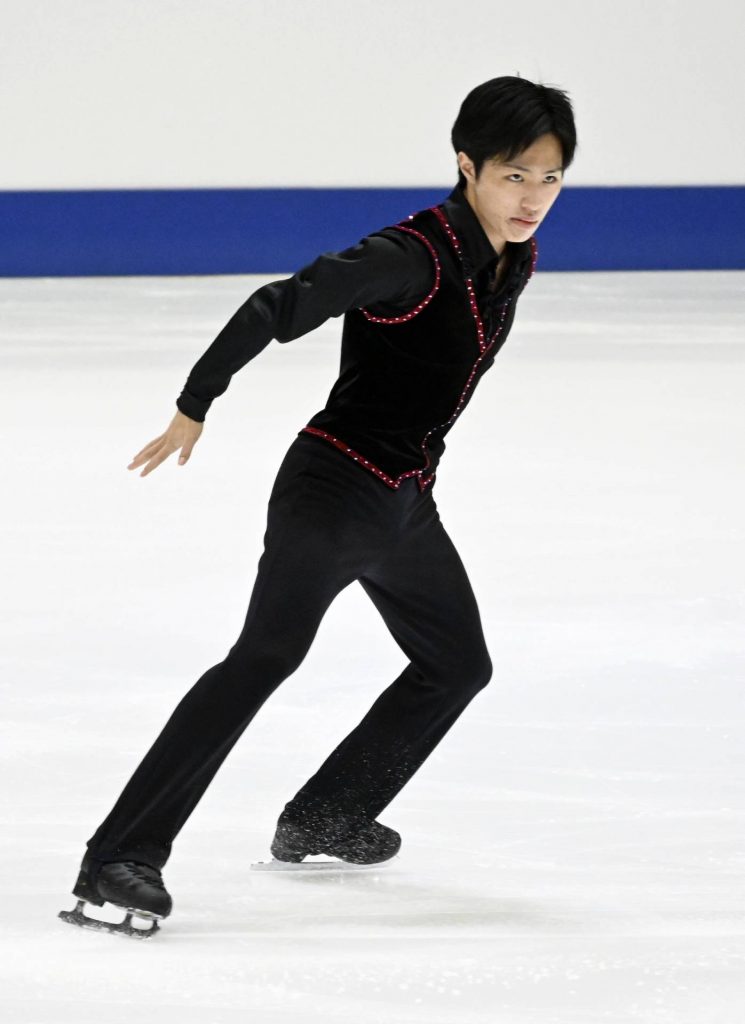 Miura battled back from a calamitous short program on Friday, which saw him in 20th place, to climb up to 13th, while Honda slid from ninth after the short program to end up 14th.
Miura said he felt better this night after dealing with the effects of an injury to his left quadriceps muscle for the past several weeks.
"I have the impression that I've done my best now," Miura stated. "My body didn't hurt and I was able to skate and stretch. It was very painful when I came here, but I gradually got rid of it while getting treatment."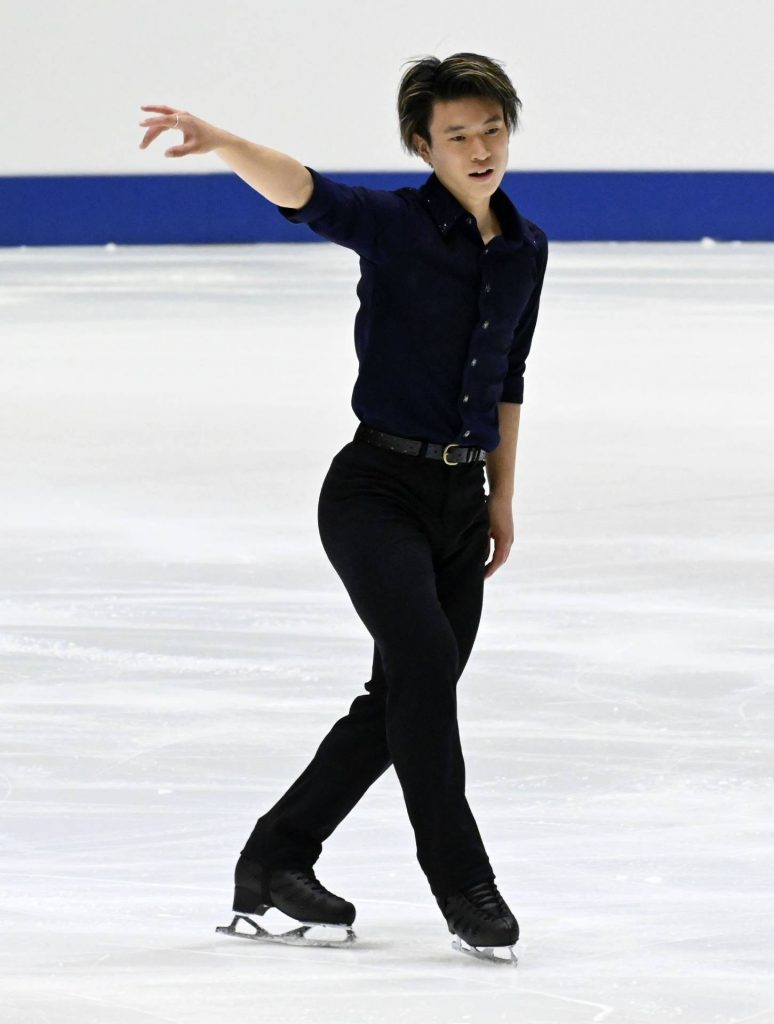 Honda regretted that his effort came up short in the end.
"I feel sorry and pitiful now," Honda stated. "I became more and more nervous from the middle [of the program and my body became stiff. I thought I did my best, but I didn't feel well."
The world juniors will conclude with the free dance and the women's free skate on Sunday.

Author: Jack Gallagher
The author is a veteran sports journalist and one of the world's foremost figure skating experts. Find articles and podcasts by Jack on his author page, here, and find him on Twitter @sportsjapan.