FIGURE SKATING | Isabeau Levito Leads After Short Program at World Junior Championships; Rion Sumiyoshi in Ninth
Levito skated to "The Swan" and exhibited an impressive flow throughout her program.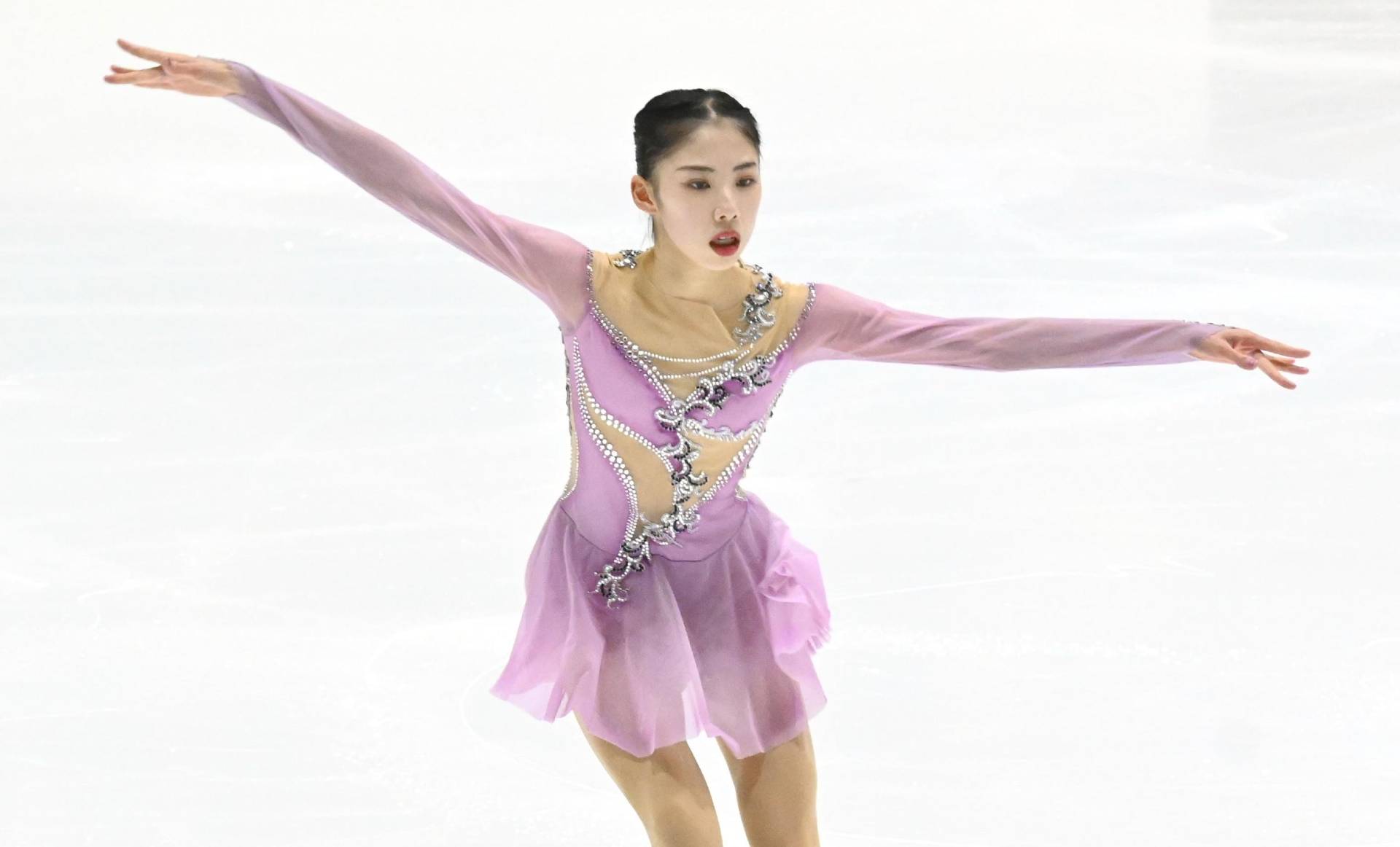 Isabeau Levito of the United States is in first place after the short program at the World Junior Figure Skating Championships on Saturday afternoon, April 16 in Tallinn, Estonia. The 15-year-old was the final skater of the 43 in the women's field and put forth a strong program that gave her a total score of 72.50 points.
South Korea's Jia Shin is in second place with 69.38 and her teammate Ahsun Yun is third on 66.28.
Rion Sumiyoshi is ninth with 60.62, while Rinka Watanabe stands in 11th at 59.96.
Levito skated to "The Swan" and exhibited an impressive flow throughout her program. She began with a fine double axel, followed that with a triple flip, and went on to land a triple lutz/triple loop combination jump.
Levito, the bronze medalist at this season's US championships, earned level fours on her spins and step sequence.
"I feel very happy about my performance," Levito stated. "I skated the way I wanted to skate and didn't hold back too much. I am very satisfied."
Levito said the postponement of the world juniors by one month gave her additional practice time but was also frustrating.
"It was good for me for training my jumps and spins, but harder for me to deal with," Levito noted. "I was ready for the competition to be held earlier."
Crucial mistakes by both Sumiyoshi and Watanabe put Japan's medal hopes in jeopardy as well as the possibility of regaining three spots for the women at next year's world juniors. The two need to finish with a combined result of 13th or better to clinch the three places for 2023.
Sumiyoshi skated to "Je Suis Malade" and put forth an elegant performance that was only marred by her botching her combination jump. The 18-year-old from Tokyo began with a nice double axel, then was to execute a triple lutz/triple toe loop combo next, however, she was off balance on the landing of the lutz and did not attempt the second jump.
Sumiyoshi, who was second at this season's Japan Junior Championships, recovered to land a solid triple flip, and received level fours on her spins and step sequence, but the damage was done.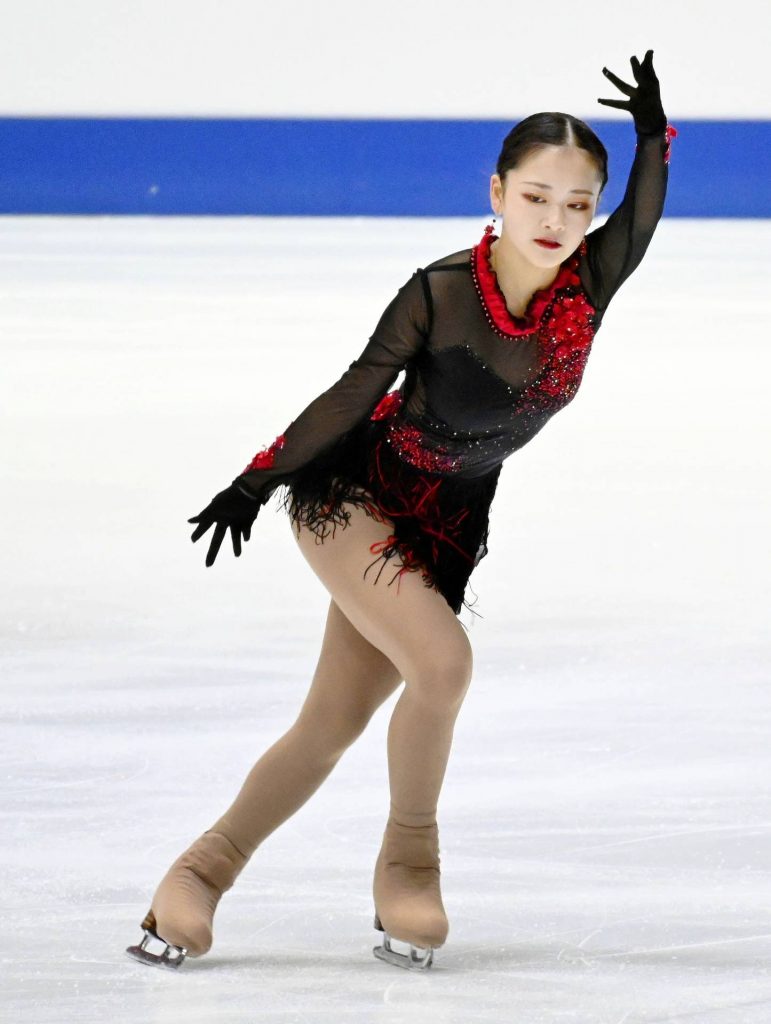 Watanabe competed to "El Tango de Roxanne" and appeared on her way to a high score, when she singled her final jump (a planned triple flip). She started strongly and was moving through her program well, having started with a double axel, then hitting a triple lutz/triple toe loop combo.
Watanabe, a 19-year-old who was born in Chiba, received level fours on her spins and step sequence, but the botched flip proved costly.
"The lutz/toe was good, but I failed on the flip," Watanabe commented. "I went around to the left and couldn't jump."
Watanabe, who came in sixth at the Japan Championships this season, indicated she may attempt a triple axel in the free skate.
"The axel has been good since I have been here," Watanabe remarked. "I will just decide when I am skating. I want to win if I can."
The women's free skate was set for Sunday's afternoon.
Georgia's Karina Safina and Luka Berulava won the gold medal in pairs on Friday night with a total score of 188.12. Australia's Anastasia Golubeva and Hector Giotopoulos Moore claimed the silver at 169.91.
The bronze went to Canada's Brooke McIntosh and Benjamin Mimar (156.80).
The men's free skate was scheduled for Saturday night. Tatsuya Tsuboi, in fifth place after the short program, is Japan's best hope for a medal.


Author: Jack Gallagher
The author is a veteran sports journalist and one of the world's foremost figure skating experts. Find articles and podcasts by Jack on his author page, here, and find him on Twitter @sportsjapan.