G7 Ministers' Meeting in Sapporo: New Commitments and Major Challenges
Environment ministers from the G7 nations made progress on renewables, biodiversity, and plastics, while holding back on a firm date for phasing out coal.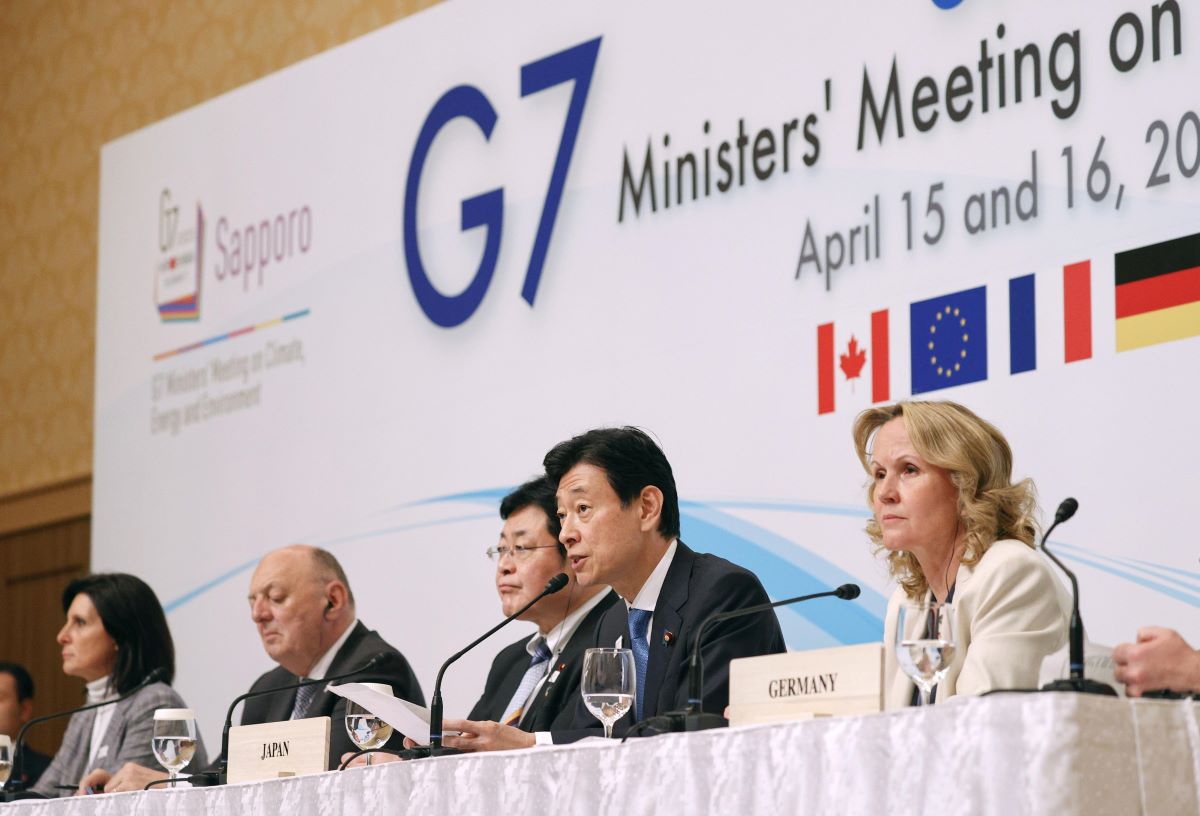 Read the full story on Japan 2 Earth - G7 Ministers' Meeting in Sapporo: New Commitments and Major Challenges
Amid a global energy crisis brought on by the Russian invasion of Ukraine and ongoing war, the climate, energy, and environment ministers from the Group of Seven (G7) nations met in Sapporo on April 15 and 16. The meeting's agenda was undeniably ambitious ー fighting climate change while maintaining energy security. Together or alone, they present a gargantuan challenge.
The two-day meeting was chaired by Japan's Yasutoshi Nishimura, Minister of Economy, Trade and Industry, and Akihiro Nishimura, Minister of the Environment. It brought together delegates from Canada, EU, France, Germany, Italy, Japan, the United States, and the United Kingdom. India, Indonesia, and UAE also participated as guests. The meeting's outcomes were compiled into a lengthy 36-page Communiqué.
So what progress was made by the ministers? And where did they fail to reach agreements? Looking ahead, what should we expect as the G7 summit approaches in May?
Greater Commitment to Renewables
Arguably the meeting's primary accomplishment was a new commitment to renewable energy.
Members pledged to "drastically increase electricity generated by renewable energies". That meant committing to deploying various types of renewable energy, ranging from solar and wind to geothermal and sustainable biomass. For some types, specific targets were also set.
The most notable was a collective increase in offshore wind capacity of 150 gigawatts (GW) by 2030.
An increase of this scale presents no small feat. According to Statista, global capacity for offshore wind stood at only 63 GW as of 2022, nearly 40% of which was in China.
For Japan, which just got its first large-scale offshore wind farm operating in 2022, contributing to this collective goal before 2030 would require a rapid and massive response. Japan currently aims to reach 45 GW of offshore wind power by 2040. That is up from a mere 135 MW as of 2022.
Delegates also pledged to increase solar capacity to more than 1 terawatt (TW) by the same target year of 2030. This target is perhaps more realistic considering the current capacities of nations.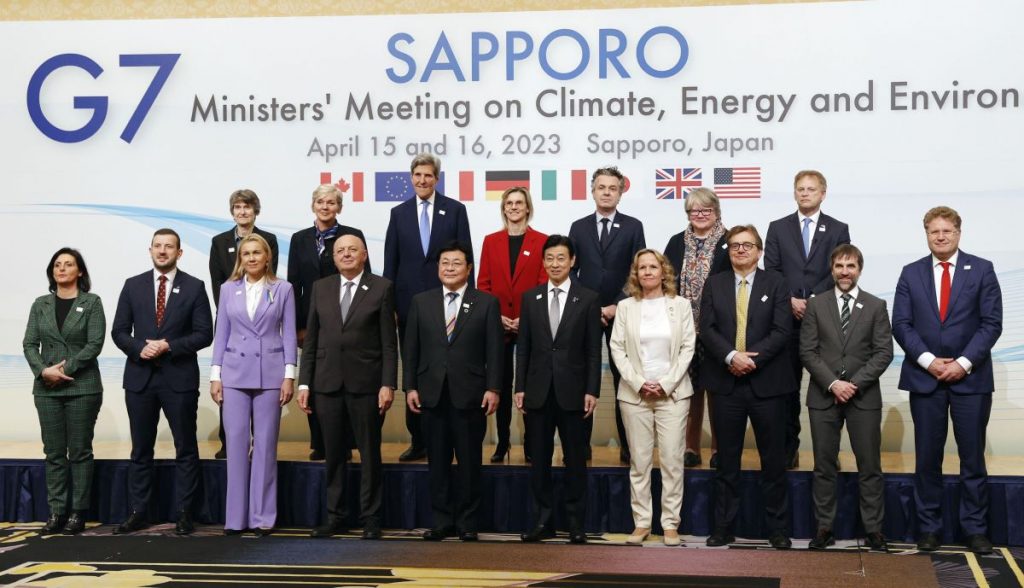 No Consensus on Coal
Conversely, the Communiqué was less decisive on the phasing out of fossil fuels.
Continue reading the full story on Japan 2 Earth. More on fossil fuels, "nature positive" biodiversity, plastics and other issues are covered there..
And find more great articles on the environment and the challenges of achieving the SDGs on our new website Japan 2 Earth (J2E), sparking a transition to the future.
COP28 is to be held in UAE in November-December 2023, and UAE was notably in attendance in Sapporo.
RELATED:
Author: Susan Yoshimura