Germany Edges Australia in a Thriller at the Basketball World Cup
In 2010, Australia defeated Germany by 35 points in the global tournament in Turkey. Germany triumphed by three points in the teams' rematch at Okinawa Arena.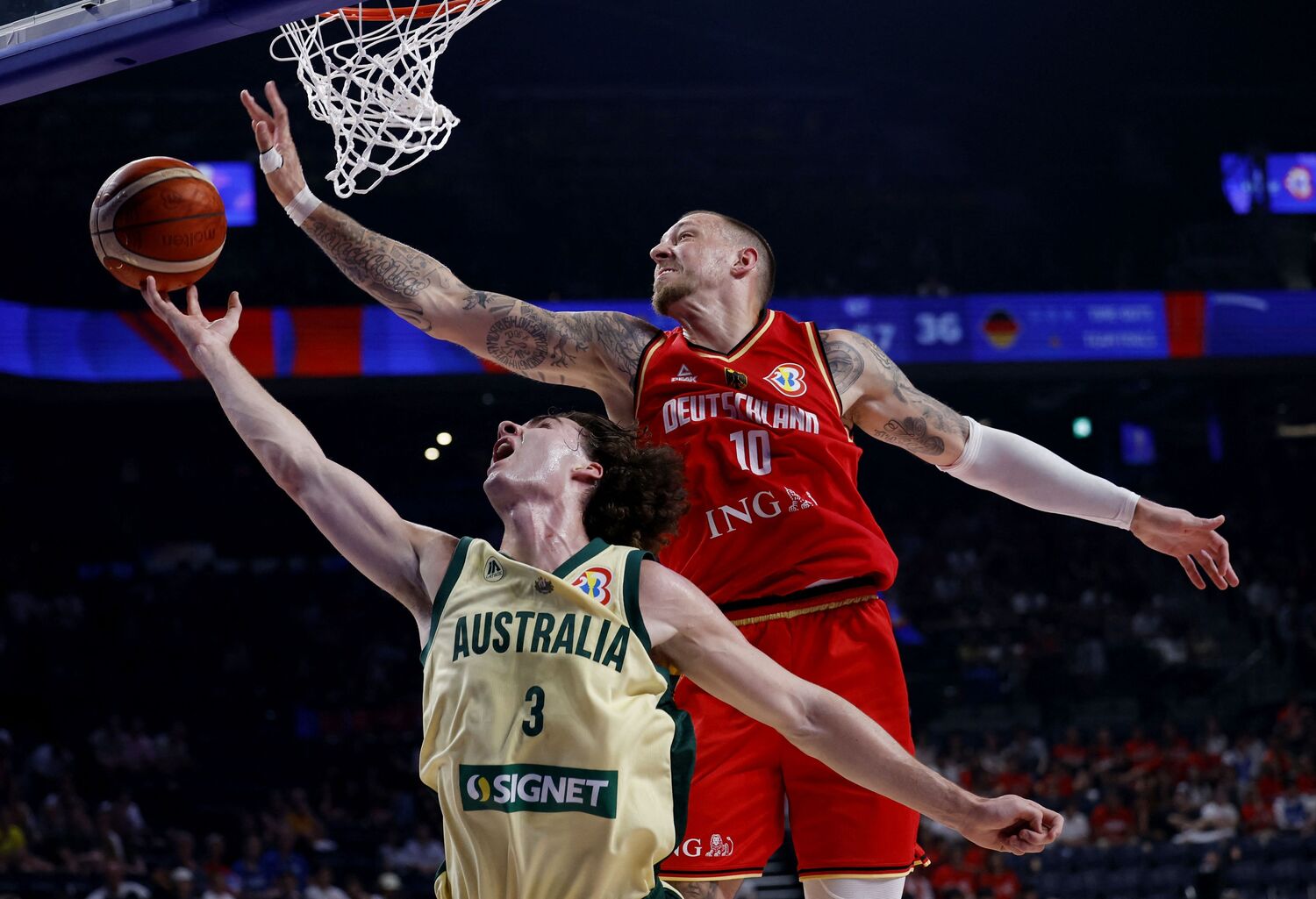 Read the full story on SportsLook - Germany Edges Australia in a Thriller at the Basketball World Cup
OKINAWA CITY ― In August 2010, Australia thrashed Germany 78-43 at the FIBA World Championship in Turkey. Thirteen years later, the teams had a rematch in the event now known as the FIBA Basketball World Cup.
This time, the result was quite different ― and filled with suspense in the closing moments of a tight game.
Point guard Dennis Schroder made a go-ahead layup with 46 seconds remaining, giving Germany a two-point lead, on Sunday, August 27.
With 31 seconds left, Australia's Josh Giddey drew a foul and went to the free-throw line with a chance to tie the game. Giddey made his first attempt, then missed the second one.
Germany led 83-82 at that point.
Australia's Patty Mills lost possession while dribbling with 7 seconds on the clock. Germany's Johannes Thiemann made a steal and zipped the ball to teammate Maodo Lo, who converted a layup with 2 ticks on the clock.
Germany beat Australia 85-82 at Okinawa Arena, becoming the first Group E team with two victories in this year's tournament.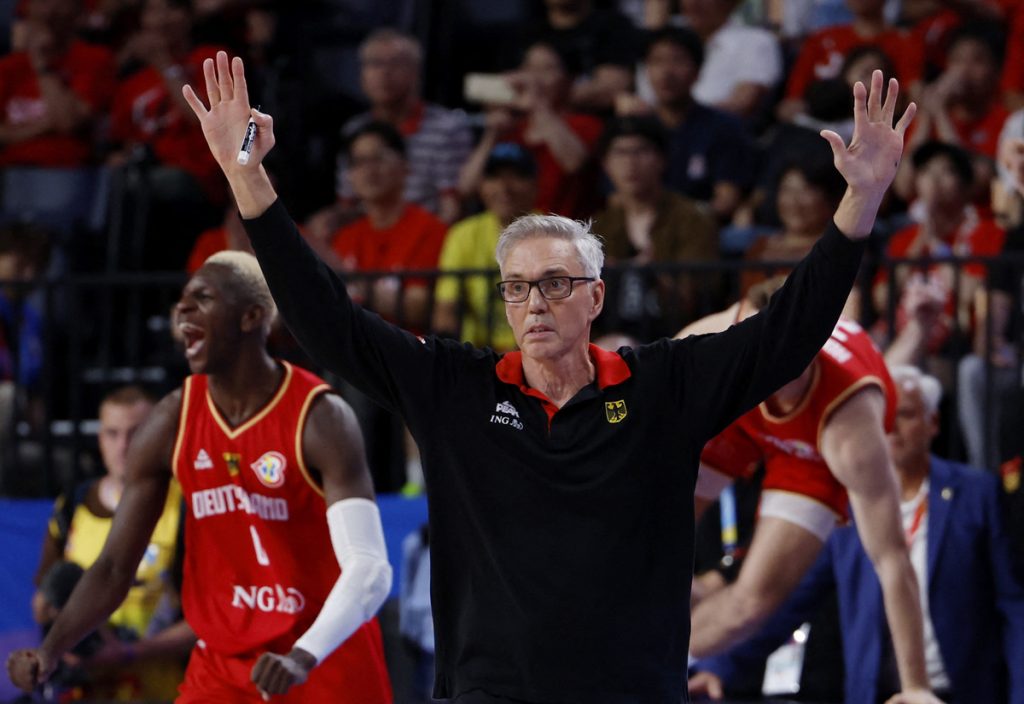 After the game, Germany coach Gordie Herbert said: "I thought, first of all, a real good basketball game, physical, with two really good teams playing. And it came down to one possession at the end of the day.
"I thought that we started the game really well, and we ended it really well."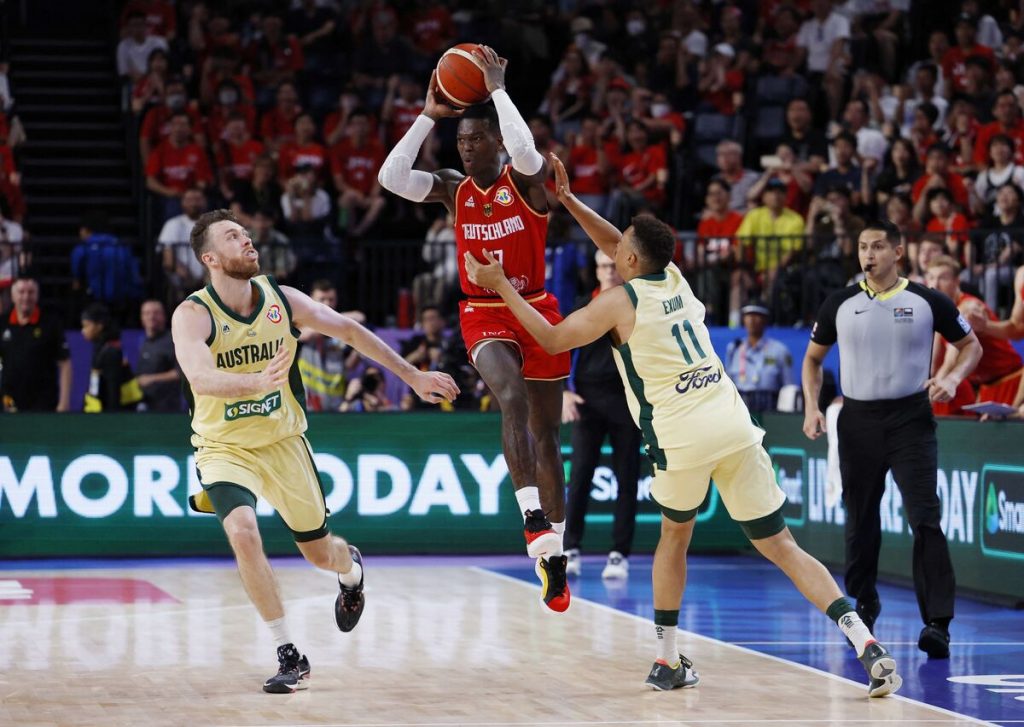 Schroder Ignites Germany
Schroder, a veteran NBA point guard, had a game-high 30 points along with eight assists and four steals. Lo, who joined Italian club Olimpia Milano in July after playing in Germany's Basketball Bundesliga from 2016-23, poured in 20 points on 8-for-12 shooting, including four 3-pointers. Bonga and Daniel Theis both had nine points for Germany, which drained 12 of 15 foul shots.
Australia was 9 of 16 at the free-throw line, and missing more than twice as many foul shots as Germany proved costly.
Mills paced the Boomers with 21 points and six assists, Giddey had 17 and Xavier Cooks, Dante Exum and Duop Reath scored nine apiece.
Continue reading the full story, which also includes news and notes from the Basketball World Cup, on SportsLook.
Author: Ed Odeven
Find Ed on JAPAN Forward's dedicated website, SportsLook. Follow his [Japan Sports Notebook] on Sundays, [Odds and Evens] during the week, and X (formerly Twitter) @ed_odeven.