Gihado Kadota, First Japanese to Complete the World's Most Difficult Ice Climbing Route
Gihado Kadota completed the ascent of Bombs Away WI10 at Helmcken Falls in Canada. Helmcken Falls is known as the world's most difficult ice climbing area.
On February 10, 2023, Gihado Kadota achieved a remarkable feat by completing the ascent of "Bombs Away" WI10 at Helmcken Falls in Canada. Helmcken Falls, established in 2011 by Canadian ice climbers, including Will Gadd, is widely regarded as the world's most challenging ice climbing area. It attracts elite climbers to tackle its daunting routes.
Kadota, at number 1, is Japan's top-ranked ice climber and represents the country in the sport.
"As a competitor, to conquer difficult routes, I train everyday. I'd always wanted to climb the world's most difficult ice climbing area, so I went there [Helmcken Falls]," says Kadota, explaining why he packed over 70 kgs of ice climbing gear to the site and put his life on the line.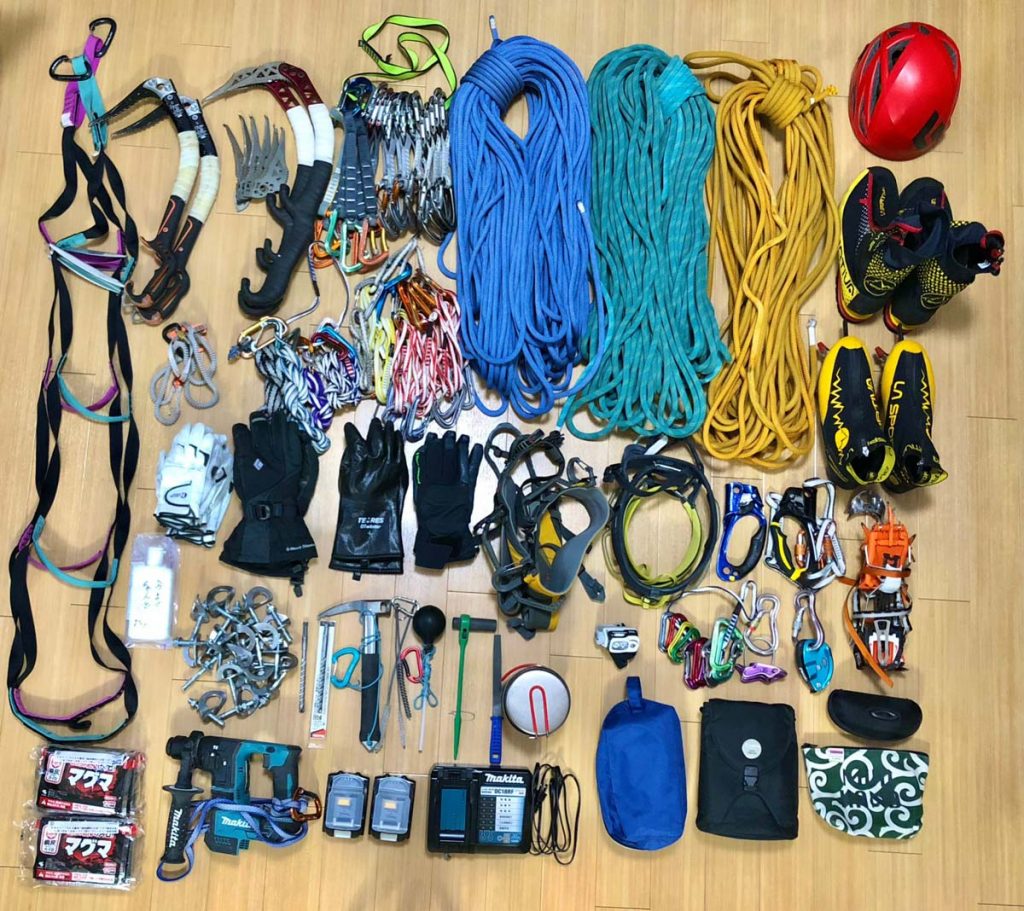 In ice climbing, grading is indicated by WI (Water Ice), with typical ice-climbing routes ranging from WI3 to WI6+. However, the difficulty of the routes can vary depending on the ice conditions and the availability of protection. Many routes only form as thin layers of ice as the waterfall or seepage freezes.
Kadota shares some details on what attracted him to challenge Helmcken Falls, which is known to have ultra-high difficulty routes of WI10 or above.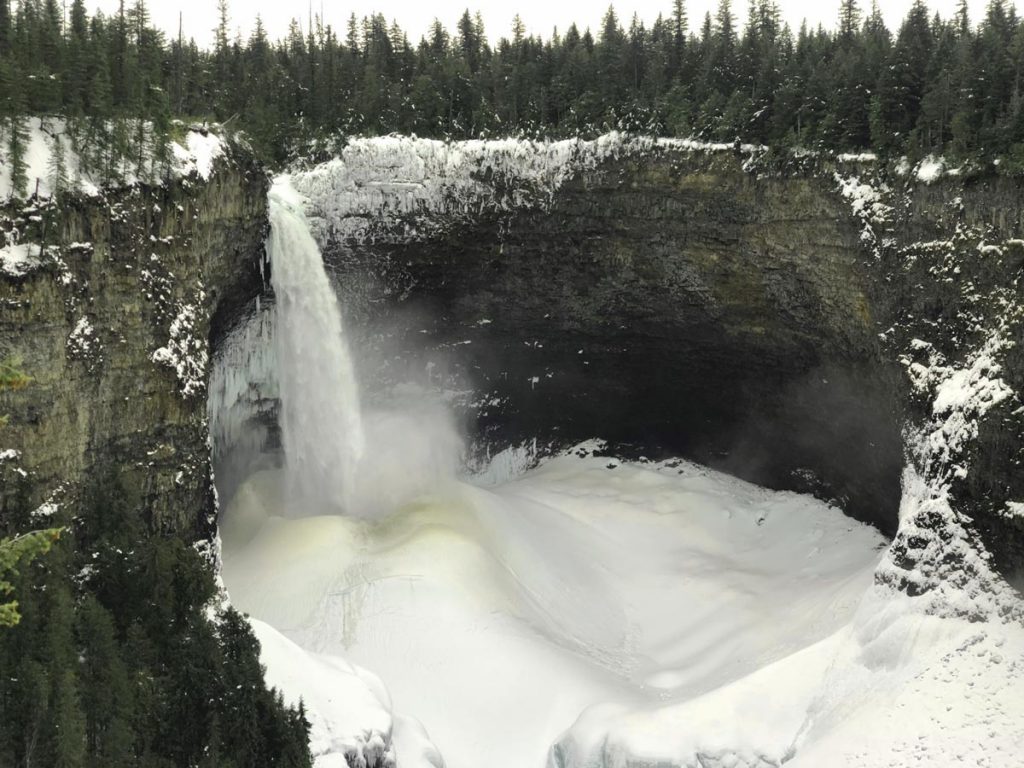 Ice Routes at Helmcken Falls
"Behind the 140m-plus waterfall is a large eroded cave formed by its water spray, creating countless overhanging ice routes, and I went there to climb those. The waterfall itself doesn't freeze. An element that makes that route in Helmcken Falls considered for being extreme is constantly climbing the frozen rock behind the waterfall in a contorted hanging position."
This season, Canada experienced a rare warm winter, occurring once in a decade. For that reason, most of the existing ice routes at Helmcken Falls, in British Columbia, disappeared. Despite this challenge, three new routes were established. Among them, Kadota made the second ascent of Bombs Away (WI10), which was a new line established by Gordon McArthur and Jeff Mercier.
"The route I climbed this time is called "Bombs Away." It is a newly developed route in Helmcken Falls this year (2023). Due to Canada's warm winter this year, all the previous routes have lost their ice and practically disappeared.
"Among them, Canadian climber Gordon MacArthur, who was also a World Cup athlete, developed the latest route. I climbed that route. Due to the effects of the warm winter, the ice was brittle and broke easily, and although many climbers attempted it, only one person besides myself has been able to climb it. In any case, completing the climb was a difficult feat," explained Kadota.
According to explorersweb.com, Gordon McArthur wrote, "Helmcken Falls is no joke," He continues, "It demands so much more than anything anywhere I've ever experienced. The hazard is high, and so is the risk. … And although it can be as calculated as you make it or allow it, there are always certain variables that you can't control."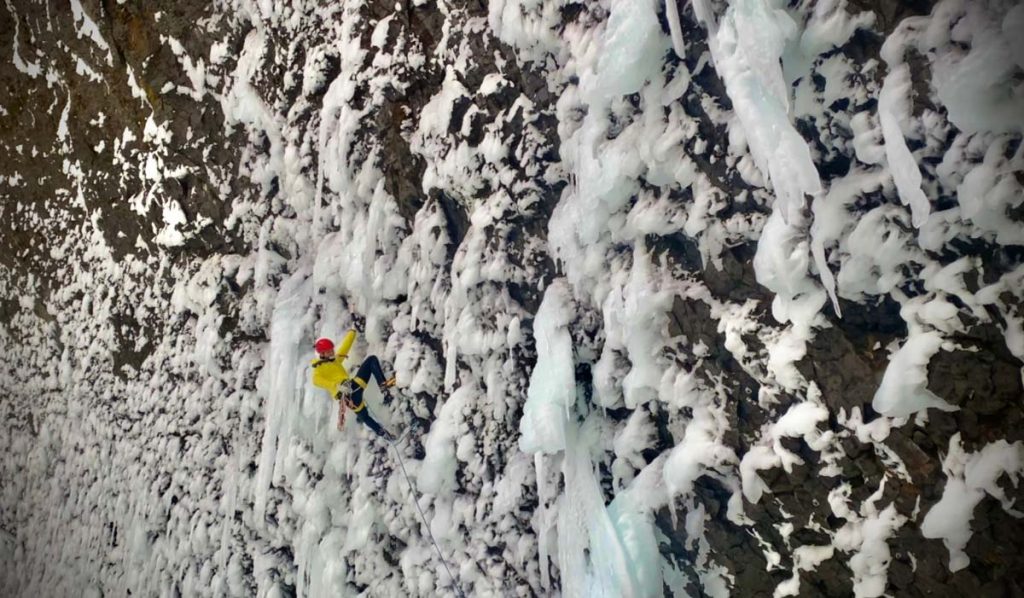 Taking Time for Mental Preparation
Kadota recalls facing the ominous task of scaling the ice wall. It was one thing to complete the route, but another battle mentally of facing his fears.
"It's scary, isn't it? I climbed while constantly thinking 'it's so scary' as I hooked onto the ice, which was originally prone to coming loose. Of course, when it actually came loose and I fell, there was a sensation of fear that made me go 'ahhh.' However, after falling once, I had a slight sense of relief that 'even if I fall, I'll be OK without injury,' which allowed me to calm down and control my fear, and complete the climb."
The Ice Climbing World Cup was just several weeks prior, and Kadota recalls the hard training that prepared him for Helmcken Falls. Kadota ranked 11th in the world.
"The World Cup route is much more difficult both physically and technically, with even tougher routes. Because I had been training for the World Cup, surprisingly I thought I was able to climb Helmcken Falls relatively easily, even though it usually takes several weeks or many people can't climb it at all. In that sense, I felt confident that the training I had done up to that point was not in vain and had been effective."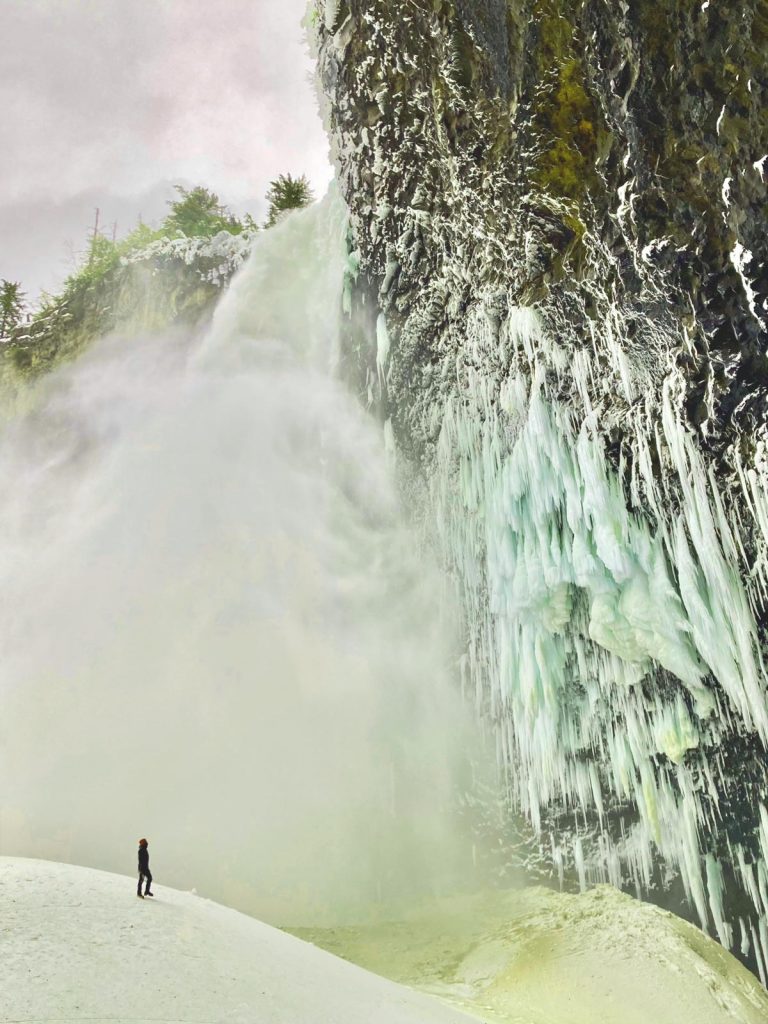 Gihado Kadota, First Asian to Complete a Route at Helmcken Falls
By completing the ascent of "Bombs Away" (WI10), Kadota became the first Japanese climber and the first climber of Asian descent to conquer a route at Helmcken Falls.
"It was a very happy moment for me to be the first [Japanese and of Asian descent] to climb it, and it felt great to have achieved one of my goals," he said. "However, I see it as just another milestone for myself, and I still want to go higher, and aim for even greater stages in the future. I can't stay satisfied with this, and I want to keep pushing myself to do even better."
After this massive accomplishment, Kadota tells JAPAN Forward he has big plans for upcoming challenges, but is all a secret! Follow him on Instagram, and Twitter for updates and news.
RELATED:
Author: Galileo Ferrari