How the Books a Hotel Leaves for its Guests Can Reignite an International Dispute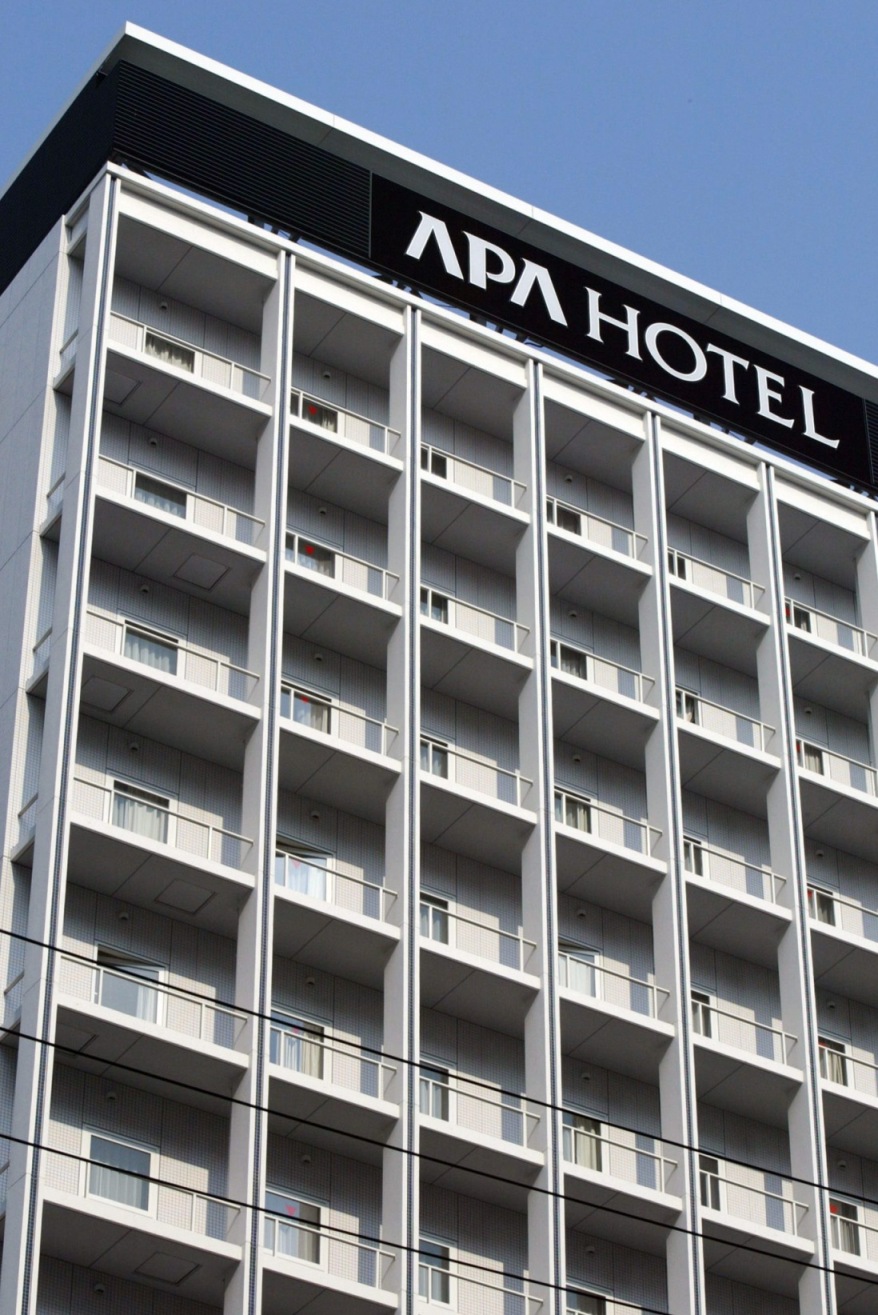 The Japanese APA Group, which runs the APA Hotel chain, is under heavy pressure after the hotel group placed books in its guest rooms questioning the Nanking Massacre and the forced conscription of comfort women. On January 17, Chinese Foreign Ministry Spokeswoman Hua Chunying responded, saying the book "again shows that some forces within Japan refuse to squarely face history and even attempt to deny and distort history," and advised Japanese citizens to learn history correctly. Directing criticism directly at Japanese citizens is an unusual step.
She further claimed that the forced conscription of comfort women and the Nanking Massacre were both facts of history acknowledged by the international community, confirmed by what she argued were undeniable truths.
The presence of these books in APA Hotels was revealed on January 12th on Weibo, the Chinese version of Twitter, by a couple from China and the United States who were staying at an APA Hotel, leading to criticism on the Chinese section of the internet. The Global Times, which is affiliated with Chinese Communist Party organ People's Daily, reported that Chinese travel companies operating in Japan have stopped doing business with APA hotels.
The reason for criticism from China is a book of collected essays by Toshio Montoya, CEO of APA Group. On January 17th, the APA Group announced on their official website that they did not intend to withdraw the books from their guest rooms.
The company explained that they had no intention of criticizing any particular country or people, but simply intended to share their understanding of historical facts. They asserted that freedom of expression is guaranteed in Japan and the suppression of opinions of others through arbitrary pressure is forbidden.
On January 18th, Japan's Chief Cabinet Secretary Yoshihide Suga responded to the dispute, saying "It is important for both Japan and China to maintain a forward-looking attitude and to try to tackle the common tasks now facing the world rather than focusing too much on difficult history issues."
Yoshiaki Nishimi is the Beijing correspondent for Sankei Shimbun