[How to Start Life in Japan] Stay Updated With These Five Phone Apps
What applications do you most need on your phone when you start living in Japan? Scroll through this article to find out.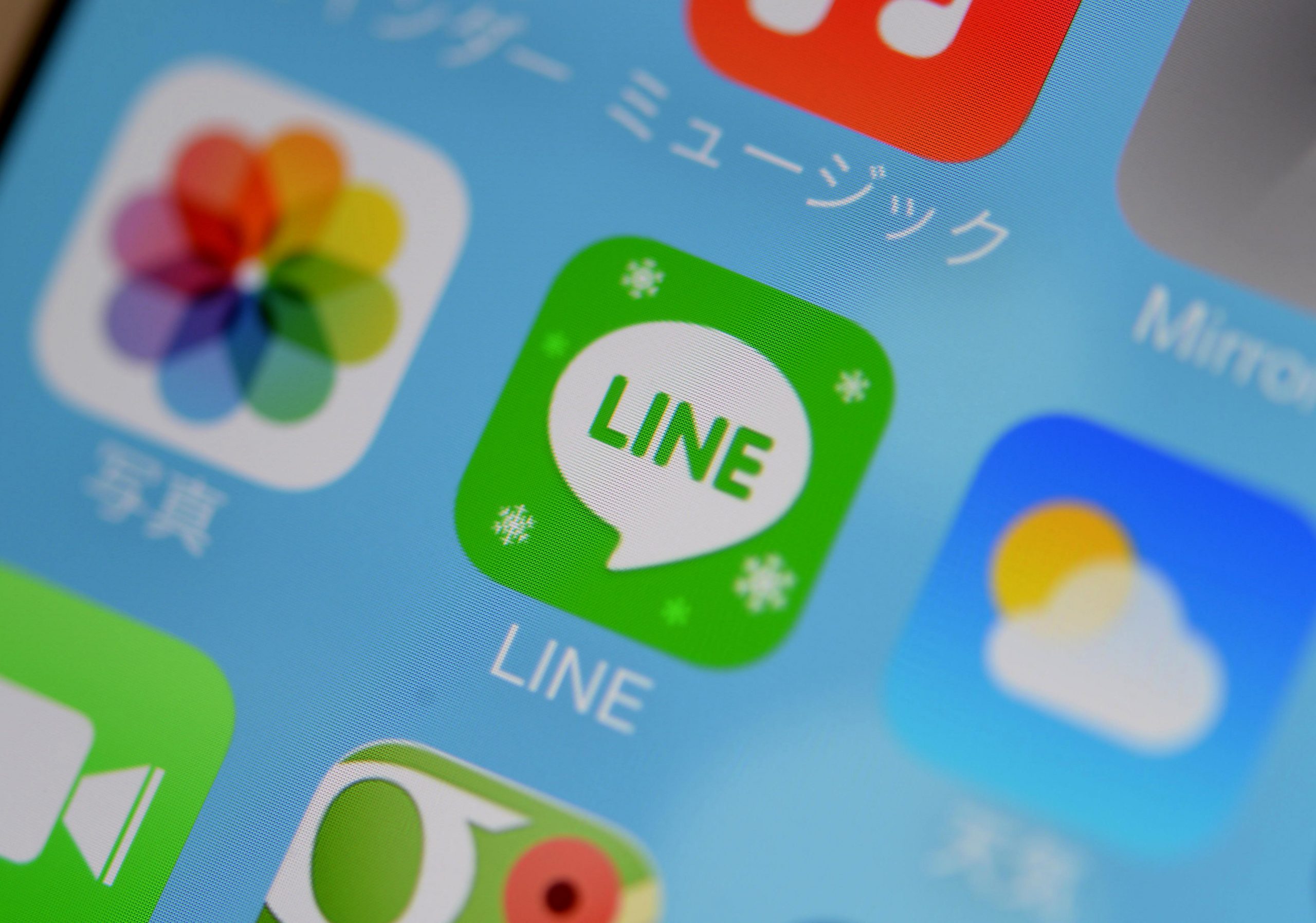 Moving to Japan and starting a new life can be very stressful. Being prepared with knowledge of what you need to accomplish daily tasks can reduce the stress and increase your enjoyment of the experience. This series, written by some people who have lived in Japan for several years – your senpai – aims to make your transition to Japan as smooth as possible.
In this installment, we will introduce 5 apps you must install on your phone in Japan.
Please note we chose apps that support at least English, and where possible several other languages.


1. Communication: LINE (Interface: JP / ENG / CN / THA : You can send messages in other languages too)
LINE is a communication app that provides private chat, group chat, and video call functions.
While people around the world might use Whatsapp or Messenger, according to collected data, more than 80% percent of Japanese use this app (Mobile Society Research Institute, 2021).
One key characteristic of LINE is that friends can be added mainly through QR codes.
LINE also provides us with cashless payments, music subscriptions, digital manga apps, and other functions. Many municipalities use this app for public relations and administrative procedures.
In short, LINE is more than just a communication app, and in fact is becoming a form of digital infrastructure.
Visit its official web page (ENG) to learn more about the LINE messaging app.


2. Getting Around by Train: Norikae Annai -Japan Transit- (EN / JP / KR / CN / THA / VNM / IDN / GER / ESP / FRE / PRT / RS)
© Jorudan Co.、 Ltd.
Many people use Google Maps for all their navigation. But when you take trains, Norikae Annai can give you more useful information. This is because the app specializes in train information, and in many cases it gives more reasonable routes than Google Maps.
We recommend the combination of Norikae Annai and Google Maps.
Google Maps can help with finding destinations from stations.
When taking the Shinkansen towards the north of Japan, Google Maps could be much more useful than Norikae Annai. It was recently announced that customers will be able to make a reservation via Google Maps on the JR East Shinkansen bound for the Northern regions of Tohoku, Yamagata, Akita.
Note that you should download the Norikae Annai with the orange background, not the one with the black icon.
Pros
This app specializes in train information
Auto suggestion when typing locations is available with Western alphabet input, which is better and more accurate than Google Maps.
Cons
This app displays only train information, therefore you need to use other apps to look for the walking routes from stations to your destination.
In app purchase (Maximum ¥1,200 JPY, or $9 USD) is needed to access all features.


3. Getting Around by Bicycle: BICYCLE NAVITIME (JP/ENG/CH)
© 2022 NAVITIME JAPAN
Just as Norikae Annai specializes on train routes, this app specializes in bicycle routes.
If the bicycle feature of Google Maps is not available in your area or you find the navigation is not accurate or reasonable, we recommend you use this app instead.
Pros
Specializes in bicycle routes. More accurate and reasonable routes than Google Maps.
Voice guidance is available. You don't have to look at your phone while riding.
Cons
To access all features, a subscription is needed, which costs ¥300 JPY per month ($2.23 USD) or ¥3,000 JPY ($22.30 USD) per year.


4. News & Disaster Information: NERV Disaster Prevention (JP/ENG)
© Gehirn Inc., Khara
If you like watching anime, you may be familiar with this app's design.
NERV Disaster Prevention is inspired by a secret organization from one of the most famous anime franchises, Neon Genesis Evangelion. But don't be fooled by this premise. This app isn't just fun, or a joke.
On the contrary, this app is one of the fastest, most accurate and useful disaster and emergency info apps in Japan. It provides you with earthquake alerts, weather forecasts, flood information and so on.
This app specializes in the information specific to where the users are located. By opening this app, one can immediately know what is happening and will happen where you are, without having to swipe your screen.
Pros
Fast and accurate information.
The user can obtain several types of essential information easily.
Simple and sophisticated user interface.
Specializes on information from the user's current or registered location.
Cons
Not good for searching information unless it is where you are located at the time, or if it's not registered in advance.
5. News & Disaster Information: NHK WORLD JAPAN
(Emergency Alerts of Earthquake and Tsunami: ENG / CH / VTN / PRT)
(Other all features: ENG / CH / VTN / PRT / AR / IDN / URD / ESP / SWA / TH / KOR / TUR / BUR / HINDI / FRE / PER / BEN / RUS /UKR)
NHK World Japan is an official app of NHK, the national public broadcast network in Japan. It provides high quality news and programs with multiple language support.
Pros
It's commonly known to be the Japanese news app with the most supported languages.
It's multiplatform, and supports: iOS / Android / Fire TV / Roku / Apple TV.
It has simultaneous broadcasting of news on TV.
Cons
Japanese is not supported.


Other Apps
In case you want to explore more, here are other useful and fun apps which the JF members use and recommend. Note that they are not necessarily multilingual, but it might be fun and useful to download them nonetheless.
(Tenki.jp -Nihon Kisho Yoho Kyoukai no Tenki Yoho Senmon App, The app sepecializing in weather forecasting by the Japan Weather Association. )
The app provides really accurate, detailed and advanced weather forecasts, including hay fever predictions, windstorms carrying yellow sand, and of course, cherry blossom predictions.

The app is only in Japanese, but the linked web page is a very useful and sophisticated site.
2. アイカサ ー傘レンタルー (JP only)(Aikasa -Kasa Rental-, Umbrella sharing)
This is an umbrella sharing service, in case you forget your umbrella at home and are caught without one on a rainy day.
This service is mainly available near the train and subway stations in big cities such as Tokyo and Osaka.
Check out if you can find this umbrella stand in a station near you. Umbrella rentals are just ¥70 for 24 hours, and can all be paid with a simple registration on your phone and in app payment.
3. 食べログ (たべろぐ| TabeLog) ( JP only, ENG browser ver)
This is a very usual restaurant, cafe and bar reviewing app, similar for example to TripAdvisor. The app displays the rating of restaurants, cafes, and similar eateries. Users can search restaurants based on the review, cuisine, budget or location, and booking is often available directly from the app.
The app is only Japanese, but there is an English website. Note however that many users also use Google maps, as netizens have pointed out that it can be more reliable.
4. Apps provided by each railway company
There are several railroad companies in Japan of course. Tokyo, for example, has more than 10 companies, including JR East. Some of their apps provide unique features, such as the real time train locations, express reservations on their train lines, and so on. We recommend you check and install your neighborhood railroad company (or subway) app.


What are some useful expressions?
アプリ(あぷり|apuri)App, a shorter version used instead of "application"
天気予報 (てんきよほう | tenki yoho) Weather forecast
災害情報 (さいがい|saigai jouho) Disaster information
地震 (じしん|jishin) Earthquake
ナビ (なび|nabi) Navigator, GPS
QRコードを読みとる (こーどをよみとる|co-do yomitoru) To read a QR code
傘 (かさ | kasa) Umbrella


Find other pieces on [How to Start Life in Japan] on JAPAN Forward.


Author: Simon Kagaya