How Will Slowdown in Africa Affect Japanese Investments?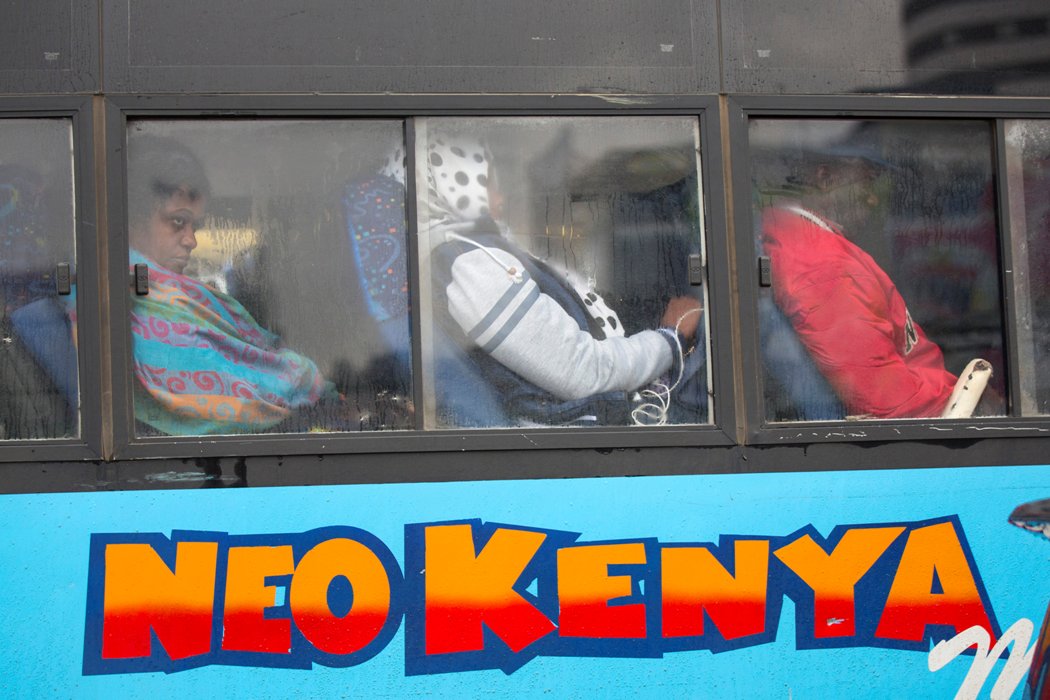 Japanese business has been flourishing in Africa. More than 400 Japanese companies have offices on the continent. Their activities range from power generation to sourcing octopuses and red roses for Japanese consumers.
The Japanese government strongly encourages trade with Africa. However, the World Bank warns that a slowdown in parts of the region could hamper investor confidence. Furthermore, with China firmly entrenched in many African countries, Japan faces stiff competition for lucrative contracts.
From Nairobi, Kenya, Duncan Bartlett reports.
Many busses which carry passengers around Nairobi resemble four-wheeled nightclubs. Lights flash, music blares, and passengers try to sing and dance, despite being squeezed tightly into their seats.
The busses are known as matatu in Swahili. They are often painted in bright colours—orange, purple, and red—and are decorated with pictures of icons from pop music, football, or religion; Bob Marley, Renaldo, and Jesus. The painters are encouraged by the government, which regards their work as a boost to youth employment. The paint is supplied by Sadolin, a company which was bought by Japan's Kansai Paints in February 2017. Kansai Paints also owns operations in Uganda, Tanzania, Nigeria, and South Africa. It plans to keep expanding across the continent.
Kansai Paint's president Hiroshi Ishino sees Africa as a step towards globalization. "We aspire to become a truly global company that competes and thrives on the world stage, and we are committed to investing what is needed to achieve that ambition," he said.
Like other companies on the expansion trail, Kansai Paint has used the support of experienced Japanese government officials, who smooth the path for businesses abroad.
"Japanese companies are often shy about entering new markets, so we show them how to do business here," said Natsuhiko Naoe, who represents the Japan External Trade Organisation, Jetro, in Nairobi.
Mr. Naoe's helps Japanese firms sow fruitful seeds which yield long-term profits and which also enable the development of Africa.
In 2016, Japan's Prime Minister Shinzo Abe visited Kenya, accompanied by many business representatives. Mr. Abe said,  "We have a feeling in our gut that, in Africa, where possibilities abound, Japan can grow vigorously."
Mr. Abe pledged that Japan would invest US$30 billion. A key goal is to bring electricity to three million homes by 2022, through investments in hydro, solar, gas, and geothermal projects.
Other sectors, such as transport, are also backed by Japan. Most vehicles on Kenya's roads were manufactured by Japanese companies, such as Toyota and Mitsubishi. Some of the roads were also built by Japanese companies.
Unfortunately, Mr. Abe's announcement coincided with a major economic setback. In 2016, sub-Saharan Africa's economic growth declined sharply. In many countries, it did not even match the rate of population growth. The region's three largest economies—Angola, Nigeria, and South Africa—were all badly affected and the World Bank predicts only a modest rebound in 2017.
The deepening political and economic problems in South Africa are of particular concern for Japan, which has invested heavily there. South Africa's well-respected Finance Minister Pravin Gordhan was dismissed by President Jacob Zuma in the spring of 2017. The ratings agency S&P Global then downgraded South Africa's credit ranking to what is colloquially referred to as "junk" status.
Kenya, another target for Japanese investment, has also experienced profound problems. Much of the eastern part of the country has been affected by a food shortage, which extends into Somalia and North and South Sudan. The United Nations has described the situation as the largest humanitarian crisis since 1945.
However, with 55 countries in total, Africa presents a mixed picture in terms of development and investment opportunities. In 2016, for example, Cote d'Ivoire was a stellar performer with a GDP growth of 8.2%.
Japan is sending a clear message that it is committed to Africa over the long-term and will not withdraw its support even though circumstances on some parts of the continent have become challenging. "We would like to support Japanese companies and we would like to support African development and that is a long-term and demanding project," said one senior Japanese government official.
This long-term approach extends to Japan's humanitarian projects in Africa, such as support for rice farmers in Rwanda. The Japanese government, through the Japan International Cooperation Agency, is funding an irrigation scheme to enable rural farmers to double their rice harvest. Similar technology has helped make small farms in Japan highly efficient.
Shared expertise is one of Japan's most valuable gifts to Africa. It offers education to African students at universities such as Tokyo School of Agriculture and supports the teaching of science and mathematics in African schools.
Japan is not the only Asian country expanding its presence in Africa. China has hailed Africa as "golden ground" and has extensively invested in oil-producing countries such as Nigeria and Angola. China also owns most of the copper mines in Zambia. However, the recent sharp fall in commodity prices and a rise in wages have prompted it to scale back its investments.
Japan and China compete for some contracts relating to natural resources, such as oil, copper and liquefied natural gas. When they go head-to-head, the Chinese government throws its full weight behind the bidding process and provides concessional financing through the China Development Bank and other state-owned enterprises. Japan's response can seem slow and timid, partly because it is decided through a complex bureaucracy.
Chinese regards Africa as a vital source of essential commodities, such as oil, gas, and copper. Chinese companies also see Africa as an important market for their goods. Chinese motorbikes, rice cookers, and flat-screen TVs are popular with Africa's growing middle class.
Some of China's projects are on a vast scale. In Kenya, it is funding a US$4-billion railway, and Nigeria's President Muhammadu Buhari is seeking a loan of $6 billion from the Export-Import Bank of China for its railway projects.
China often brings its own construction workers to Africa to join local teams. The Africans welcome the investment but are sometimes wary of the Chinese workers who live in compounds separated from the local community. "Are they prisoners?"one Kenyan woman asked me.
Japan rarely undertakes tasks on such a scale, but it claims its infrastructure is of higher quality than that of China. The Financial Times concluded that "Japanese investment is usually regarded as reliable and of excellent quality whereas that from China, while more prevalent, is seen as inferior in quality but improving."
The political rivalry between China and Japan can also be felt in Africa. Japan aspires to become a permanent member of the UN Security Council and its diplomats encourage African nations to vote in favour of its bid. China opposes Japan's plan and wants the Africans to vote against it. This can lead to tense situations in which politicians are pressed to decide which East Asian country they most favor, as though choosing between rival suitors.
In business terms, the Japanese government and commercial banks offer sophisticated deals to fund power, telecoms, and transportation projects.
Jonathan Bell, editor-in-chief at Trade & Export Finance (TXF Media) in London said: "Japanese corporations are increasingly active in Africa and they are backed by export credit support from government agencies such as JBIC and NEXI. Their advantage over some of the Chinese competitors is that they also have support from strong commercial banks such as MUFG and SMBC, which are looking to expand in Africa. Some African governments are pleased to work with the Japanese because they don't want to be over-reliant on the Chinese."  
However, the two Asian countries are not always rivals. "China is a strong competitor but sometimes we can collaborate," one Japanese official, who is based in Africa, told me. "They can construct the roads and we can make the cars."
For all foreign investors in Africa, finding reliable business partners is a challenge. One senior executive from a Japanese multinational told me he is seeking trusting relationships with partners who have local experience and knowledge.
"Things don't always run according to the rules," he explained. "The country may have various regulations about doing business, but these are not always applied consistently. The application of the rules very much depends on the local officials. This leads to stress."
The Japanese government is asking African nations to create special "Japan desks" with civil servants devoted to forging closer business links. It is also encouraging investors to vigorously pursue African opportunities. Even risky ventures can appear attractive compared to the low returns available within Japan. Africa's workforce looks dynamic from Japan's perspective. Its young population is growing rapidly, while Japan's population is shrinking and growing old.
However, business people say the soundest way to judge the success of an African project is on the return it provides on investment.
"Of course we want to support African development, but we must use our resources wisely," one senior Japanese executive told me privately. "If we can't show our board members and shareholders proof that we have made a profit in Africa, they won't allow us to risk investing any more money here."
Duncan Bartlett  is a former BBC Business Reporter and founder of Japan Story.