[ICE TIME] Can Japan Make History at the World Championships?
Led by reigning titlists Shoma Uno and Kaori Sakamoto, the host nation is expected to enjoy a stellar overall showing at the world championships in Saitama.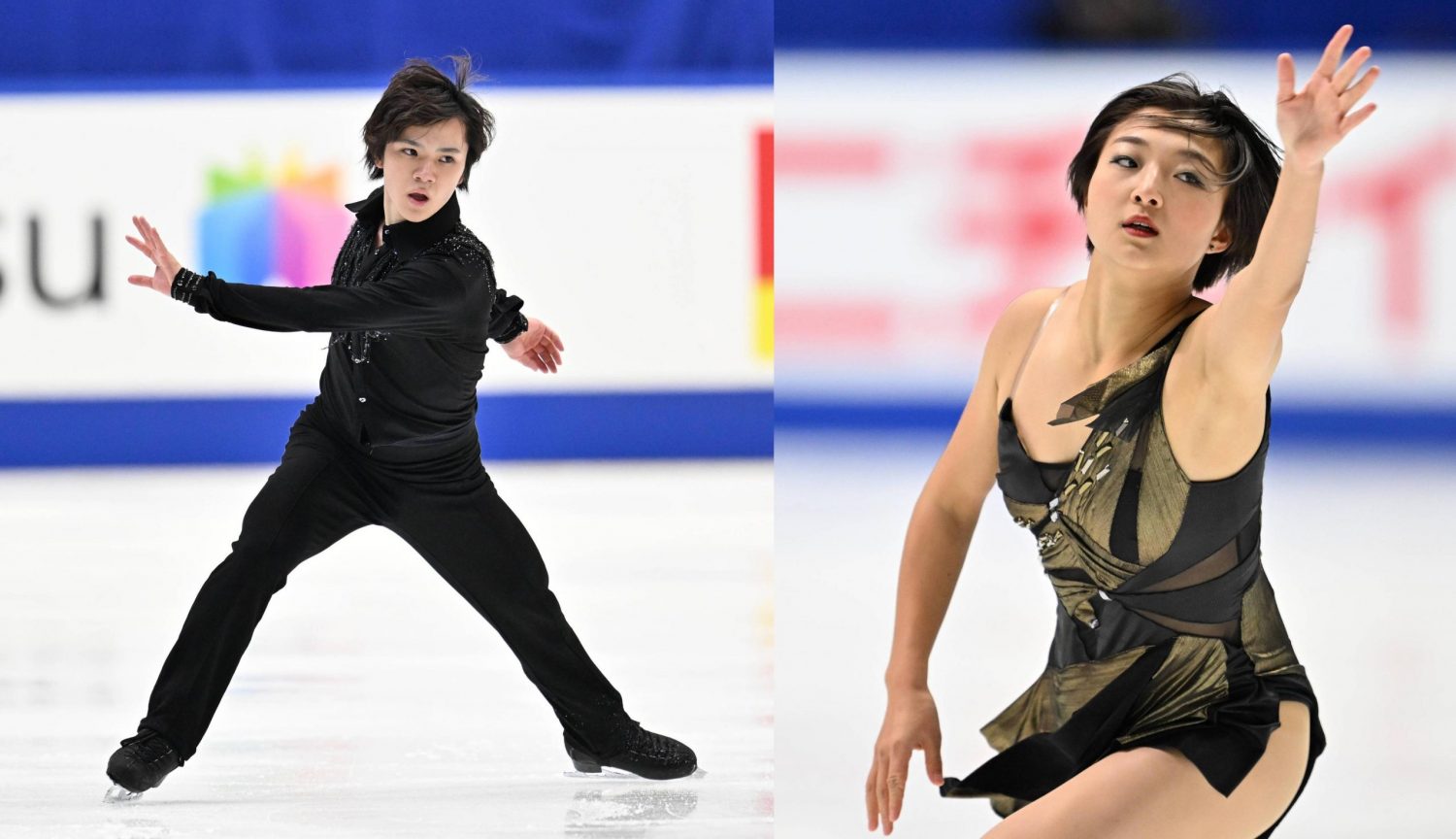 Read the full story on SportsLook - [ICE TIME] Can Japan Make History at the World Championships?
Defending world champions Shoma Uno and Kaori Sakamoto will attempt to become the first Japanese skaters to win consecutive world titles when the world championships get underway at Saitama Super Arena on Wednesday, March 22.
Official practices will be held on Monday and Tuesday, March 20 and 21, with the World Figure Skating Championships competition commencing on Wednesday with the pairs and women's short programs.
Three-time Olympic medalist Uno and two-time Olympic medalist Sakamoto, will be looking to achieve something that the pantheon of Japanese skaters who came before them ― Yuzuru Hanyu, Mao Asada, Daisuke Takahashi, Midori Ito ― never did in winning a second straight world crown.
Uno has been in excellent form this season, winning every event he has entered including the Grand Prix Final and Japan Championships. The 25-year-old is clearly at the peak of his powers and there is no skater in the world who is truly close to him in terms of all-around skill.
Uno's primary challenger will be Ilia Malinin of the United States. Malinin has the quadruple axel in his jump arsenal, but lacks the overall talent that Uno possesses. The 18-year-old, who was the world junior champion last season, will try to keep it close in the short program and then hope he can put together a solid free skate and Uno falters. That appears to be his only path to the gold medal.
Continue reading the full story on SportsLook.
Author: Jack Gallagher
The author is a veteran sports journalist and one of the world's foremost figure skating experts. Find articles and podcasts by Jack on his author page, and find him on Twitter @sportsjapan.