[ICE TIME] Exclusive: Legendary Choreographer David Wilson Calls for New Leadership at Skate Canada
Outraged by the cancellation of Canada's national championships by the organization last month, Wilson blasted Skate Canada President Leanna Caron and her board in a recent interview.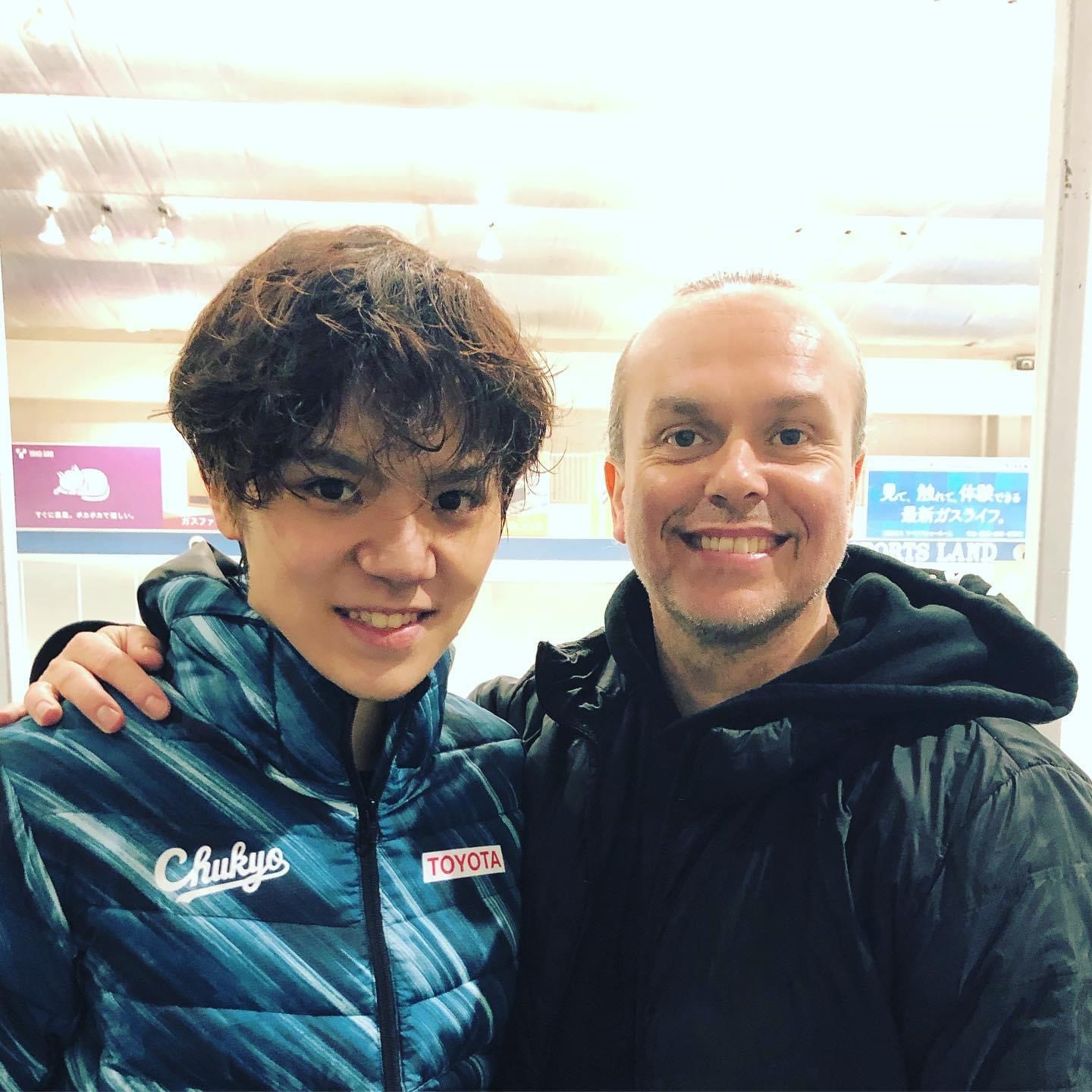 ~~
Legendary skating choreographer David Wilson is fed up with Skate Canada and its handling of the sport during the pandemic, and is calling for new leadership at the federation over what he perceives as a complete failure of management.
Outraged by the cancellation of Canada's skating national championships (scheduled for this week in Vancouver) by the organization last month, Wilson blasted Skate Canada President Leanna Caron and her board in a recent interview with the "Ice Time Podcast."
Wilson, who has worked with numerous Olympic and world champions, like Yuzuru Hanyu and Yuna Kim during his long career, said he is upset with the mismanagement of the federation.
Following the cancellation of last year's world championships in Montreal by then-Quebec health minister Danielle McCann, Skate Canada proceeded to cancel the Junior Grand Prix in British Columbia in August, the Autumn Classic International in Oakville, Ontario, in September, and Skate Canada International in Ottawa in October, before pulling the plug on the nationals.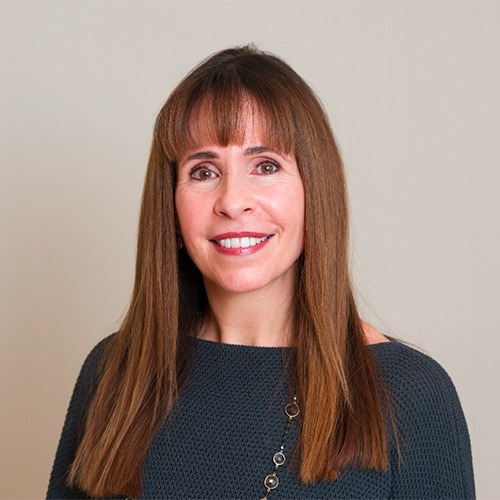 "I'm very frustrated. I feel so terrible for the kids," Wilson stated. "I was angry with Skate Canada [at the outset of the pandemic] for not being more firm and obliging kids to wear masks when they skate. I have been very judgmental and vocal about my judgmental opinions from the beginning. I have written emails and everything.
"But in Canada over the holidays, we sat and watched on our television sets that in Edmonton, Alberta, Canada hosted the world junior hockey championships," Wilson continued. "This was between Christmas and New Year's, during a lockdown."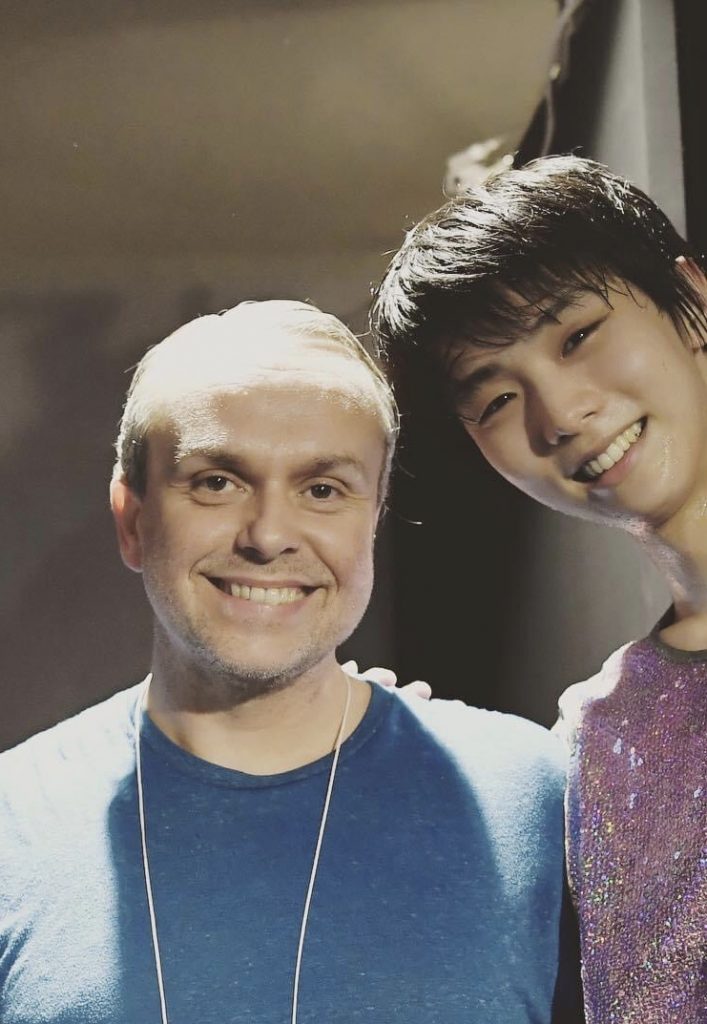 Wilson, who has a long working relationship with Hanyu's coach Brian Orser, cited Skate Canada's justification for calling off the skating nationals as being weak and lacking initiative. It didn't help that traditional skating powers like Russia, Japan and the United States all held their national championships.
"All the rinks are closed in Alberta," Wilson noted. "This is the excuse of Skate Canada, that certain provinces are more disadvantaged in terms of their training possibilities for the athletes."
When announcing the cancellation of the nationals on January 11, Skate Canada CEO Debra Armstrong said in a statement: "Due to the continuous shift in requirements across the country, the inability of our athletes to train due to the close of ice rinks and the number of participants that would be required to travel, it became clear that it would not be possible to host these events."
Wilson did not believe this was a legitimate reason for nixing the nationals.
"People have ingenuity. If the national championships were happening, they would go train in B.C., or go train in Saskatchewan," Wilson said. "Coaches would help each other. We would find a way to make it feasible."
Wilson says the fact that the world junior hockey championships, a 10-nation competition lasting 10 days, was allowed to be contested illustrates a disparity in the perception of the sports.
"I want to say publicly that I find it disgraceful that hockey is allowed to have their world junior championships, and we are hosting it, but we are not even allowed to have our national figure skating championships," Wilson commented. "I find that embarrassing and disgraceful. It is such preferential treatment.
"The concept of having something like a hockey tournament, and doing it safely, as opposed to a figure skating event where it is an individual sport, it is so much more feasible to do an event for our sport than a hockey event," added Wilson. "All that comes down to is money. The only difference is money because there is more money behind hockey."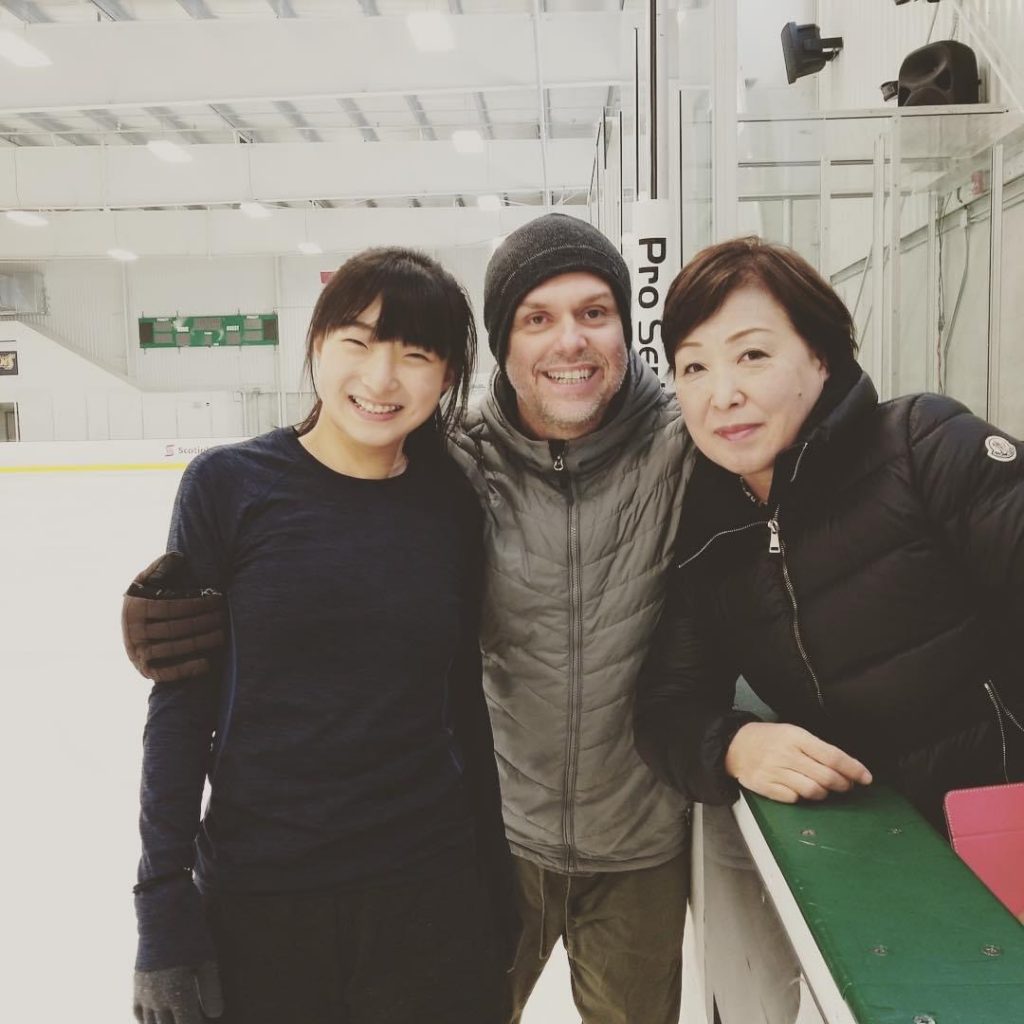 Wilson is deeply disturbed by the appearance that skating and its participants are considered not as important as those in hockey.
"I think it is shameful that our kids and our sport have been devalued and disrespected," Wilson stated. "For it to happen so closely, where [the hockey tournament] it was just a few weeks ago, and for them to turn around and cancel our event it is just shockingly disgraceful."
When asked if Skate Canada needed new leadership going forward, Wilson's blunt reply left little doubt about his feelings on the matter.
"Yes, yes and yes, across the board," Wilson remarked. "Our president lives in Europe! Our president doesn't even live within our own country! These people, who are in charge at this point, have shown zero ingenuity, zero leadership. It's disgraceful.
"We are a proud skating country. Canada is a world leader. It's in our heritage," Wilson added. "Almost every other important skating country in the world, but a few, had their national championships and we didn't do it.
"You could interpret that as an overabundance of caution, but I don't interpret as that," Wilson commented. "I interpret it as a lack of ingenuity, a lack of commitment, and a lack of stick-to-itiveness, a lack of gumption, a lack of moxie. They have no spine."

Ice Rink Sendai Declines Donations
Late last month, word began circulating on skating sites and social media that Ice Rink Sendai, the home rink of Hanyu, was having financial problems related to the ongoing pandemic. News of this disturbed a great many people and offers for support began pouring in to the rink.
But matters must not be as bad as they were believed to be. Matsuhiko Kato, the representative director of Kato Shokai, the company which operates the rink, posted the following message on Tuesday, February 9 on the venue's website:
Regarding donations from individuals
Thank you for using Ice Rink Sendai. We would like to express our sincere gratitude to you for your concern about the rink management status due to the severity of Corona and for your messages of support.
At this time, we are receiving inquiries about donations. We are very grateful for your kindness, but since the opening of Ice Rink Sendai, we have refused donations from individuals. Thank you for your understanding.
We will continue to work as one to build a facility that everyone can use safely and securely.
I'm not sure what the real story here is, but Hanyu is one of Japan's greatest sporting heroes ever. If the rink is truly struggling financially, suffice it to say that a crowdfunding campaign from Hanyu supporters alone will be enough to build a separate rink in a new building. This is how great their passion is for the living legend.
Hopefully the truth will emerge, but the management company can't have it both ways.
Either they need money or they don't. I would think the Miyagi Prefecture government or Japan government would step in at some point if necessary. But you can't turn down donations and then complain about money.
Ice Rink Sendai is hallowed ground and it should be given protected status as a landmark. The prospect of anything happening to it is unthinkable.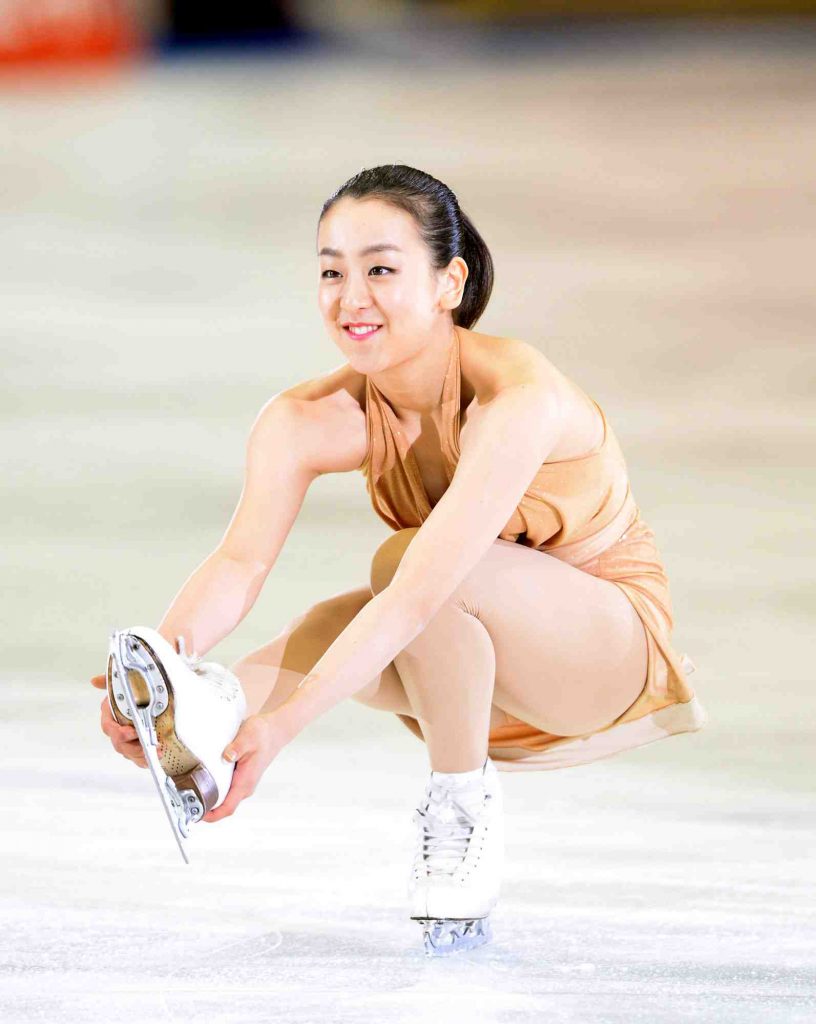 Mao gets new endorsement deal
Three-time world champion Mao Asada's burgeoning career as a product endorser is continuing. She is now promoting Nazal, an antihistamine, sold by pharmaceutical company Sato.
Mao, who is frequently seen on TV these days as a celebrity guest on various shows, appears in Nazal's new advertising campaign wearing a black hat. The ads are posted inside trains throughout Japan.
Mao's "Thanks Tour" is continuing. Her skating troupe is scheduled to wrap up their tour, which has played smaller venues throughout the country for the past couple of years, in April.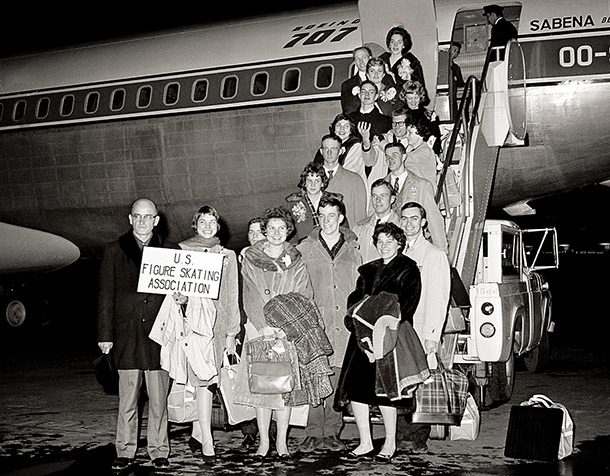 Tragic Anniversary Approaching
February 15 will mark 60 years since the entire U.S. figure skating team died in a plane crash in Brussels. Thirty-four skaters, coaches, officials and chaperones were killed in the disaster, which set the U.S. skating program back years. The U.S. team was on the way to the 1961 world championships in Prague when disaster struck.
Sabena Flight 548 departed from Idlewild Airport (now JFK) in New York on February 15, 1961, and had an uneventful seven-hour trip across the Atlantic. As the Boeing 707 prepared to land at the airport in Brussels, it was instructed to go around as a small plane had not yet cleared the runway. Investigators believe that a mechanical failure occurred as the plane pulled up. The plane made three separate attempts to land before crashing 6 km from the airport, killing all 72 people on board.
Both pilots were decorated war veterans with thousands of hours of flying time, so though the exact cause of the accident was never determined, human error was ruled out.
The world championships were canceled after the disaster, with Prague being granted the right to host the event in 1962. Lost in the crash were coach Maribel Vinson-Owen, a nine-time U.S. champion and the bronze medalist at the 1932 Olympics, and her two daughters Laurence and Maribel.

Sixteen-year-old Laurence had just won the U.S. senior title two weeks before, while Maribel, 20, had captured the U.S. pairs crown at the same event. Laurence was featured on the cover of Sports Illustrated two days before her death.
In the wake of the tragedy a rule was instituted that remains in effect to this day ― the U.S. team is prohibited from traveling together on the same plane to any international competition.

Author: Jack Gallagher
The author is a veteran sports journalist and one of the world's foremost figure skating experts. Find articles and podcasts by Jack on his author page, here, and find him on Twitter @sportsjapan.