[ICE TIME] Kaori Sakamoto, Shun Sato Triumph at Winter National Sports Festival
Sakamoto and Sato deliver strong performances in their free skate routines to win the Winter National Sports Festival women's and men's events, respectively.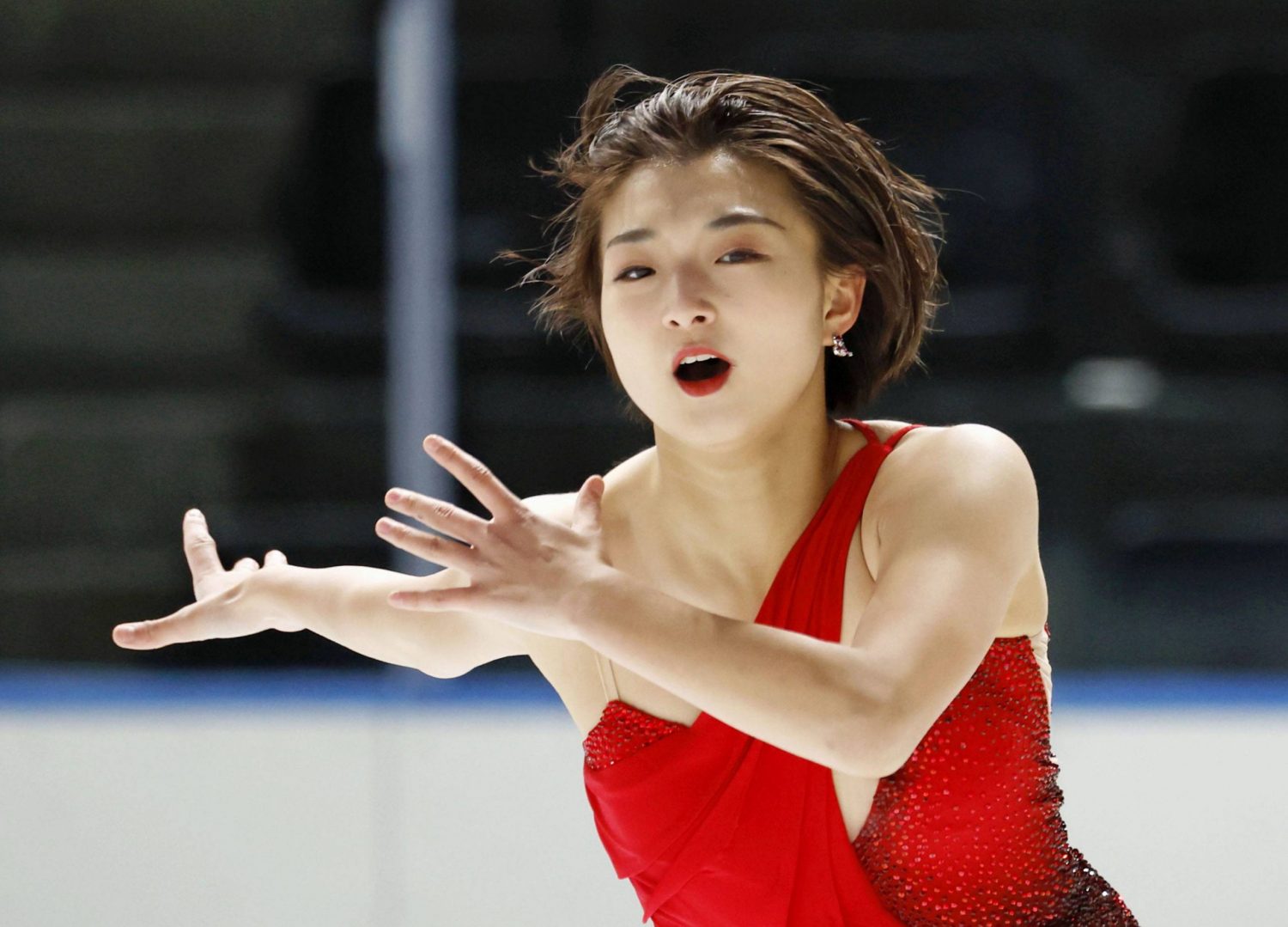 Read the full article on SportsLook - [ICE TIME] Kaori Sakamoto, Shun Sato Triumph at Winter National Sports Festival
World champion Kaori Sakamoto won the women's crown at the Winter National Sports Festival figure skating competition in Hachinohe, Aomori Prefecture, on Tuesday, January 31.
The 22-year-old had a sublime free skate that gave her a 30-point margin of victory over Rinka Watanabe in the annual competition open to university and high school students.
Sakamoto's winning total score was 238.63. She landed five clean triple jumps and registered level fours on her spins and step sequence in her skate to "Elastic Heart."
Watanabe tallied 208.63, with Grand Prix Final titlist Mai Mihara taking third on 207.11. Mako Yamashita came in fourth at 193.19.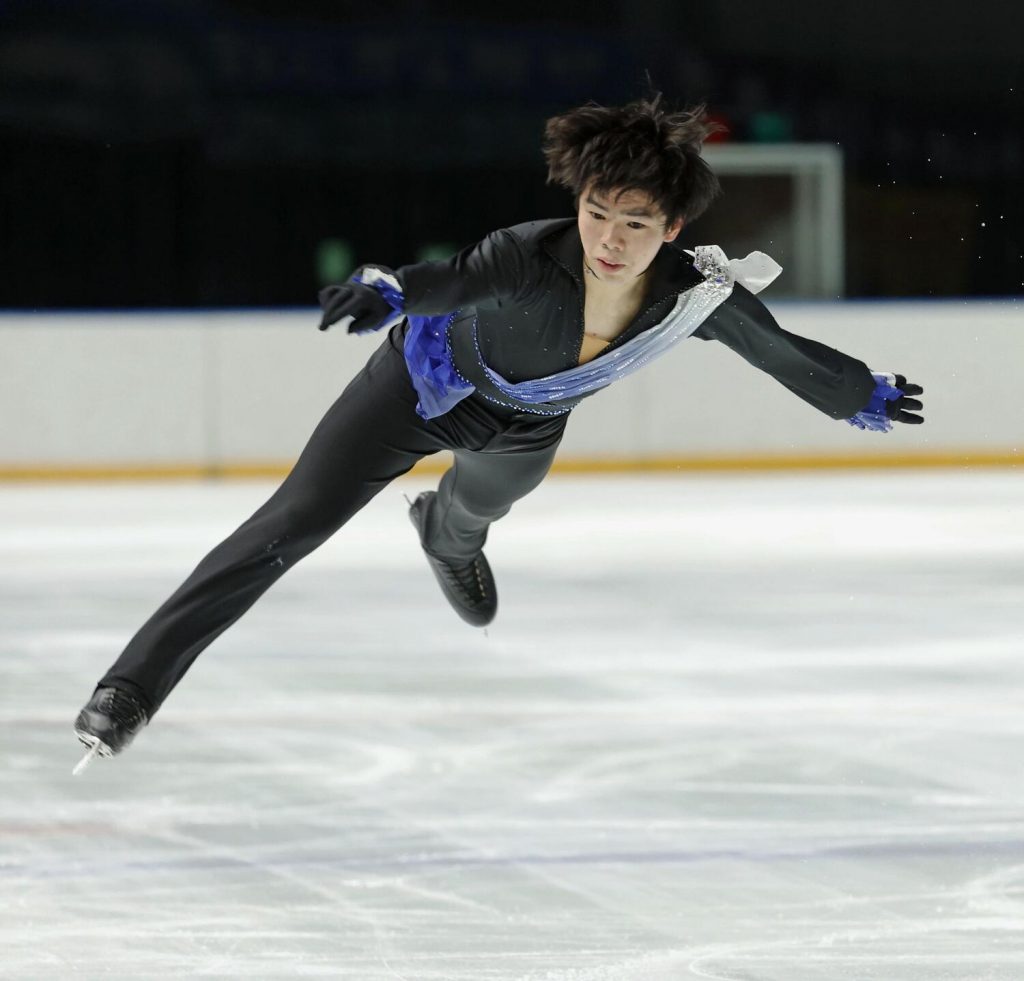 Shun Sato won the men's title in Hachinohe with 253.12 on Monday. Sato, who will turn 19 next week, rallied from fourth place after the short program to top the podium. He hit three clean quads and five triples in his performance to "Red Violin."
Sota Yamamoto came in second at 234.20, while Tatsuya Tsuboi finished third on 228.13. Kazuki Tomono was fourth with 220.39.
Mone Chiba took the high school women's event with 191.86, with Yo Takagi (172.25) coming in second and Rino Matsuike (169.90) placing third.
Tsudoi Suto won the high school men's title with 198.42, while Shunsuke Nakamura (190.03) finished second and Ryoga Morimoto (177.34) took third.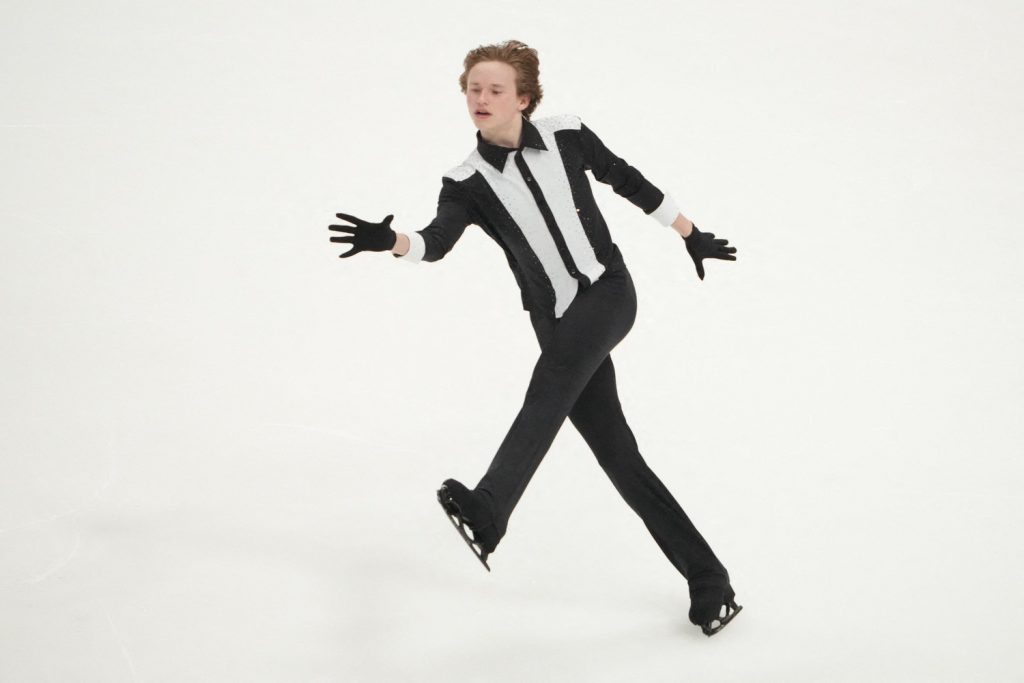 Ilia Malinin skates in the men's short program at the US Figure Skating Championships on January 27 in San Jose, California. (Kyle Terada/USA TODAY SPORTS)
Malinin Wins US Title Despite Struggles in Free Skate
Ilia Malinin captured his first senior US title with a decisive victory on Sunday, January 29 in San Jose, California. The 18-year-old, whose parents were both Olympic skaters for Uzbekistan, fell on his planned quadruple axel in his free skate but still won by more than 10 points over Jason Brown.
Malinin, whose winning total score was 287.74, landed three clean quads and earned level fours on his spins. But he also popped two jumps late in his skate to "Euphoria" at the US Figure Skating Championships.
The brash Malinin ― who refers to himself as the "Quad God" ― displayed his self-confidence in comments after his triumph when he was asked if the "Ilia Malinin era has arrived?"
"I think it is here, it will be here for a long time," Malinin replied.
Read the full story on SportsLook.

Author: Jack Gallagher
The author is a veteran sports journalist and one of the world's foremost figure skating experts. Find articles and podcasts by Jack on his author page, and find him on Twitter @sportsjapan.